MLB.com Columnist
Richard Justice
Francona's support cherished by players
Indians manager lauded as 'a man with a good soul'
CLEVELAND -- Josh Tomlin had just been demoted from the Cleveland Indians starting rotation when he found himself in a place some might consider odd.
He was sitting across from the man who had just delivered the bad news. He and Indians manager Terry Francona were playing cribbage.
• World Series Game 1: Tonight, 7:30 p.m. ET air time | 8 ET game time on FOX
Hard feelings?
Apparently not.
"I was the one not doing the job," Tomlin said of his August struggles. "If you don't do your job in the workplace, you'll get fired. I wasn't doing my job or helping us win. I couldn't be mad at him. It was on me."
If one anecdote can summarize Francona's magical touch with the Cleveland Indians, this might be it.
Francona will be on baseball's biggest stage when his Indians play the Chicago Cubs in Game 1 of the World Series tonight.
Funny how some people just now seem to be appreciating how good he is. After all, he has been a Major League manager for 16 seasons and won 1,381 regular-season games -- 30th-most in history.
He won the World Series twice during eight seasons with the Red Sox. In all that time, he never received a first-place Manager of the Year vote, although he finally won in 2013 after leading the Indians to the postseason.
Perhaps the Red Sox were seen as so talented that all Francona had to do was hop on the bus. That's a ridiculous notion, but it's about the only thing that makes sense.
No more.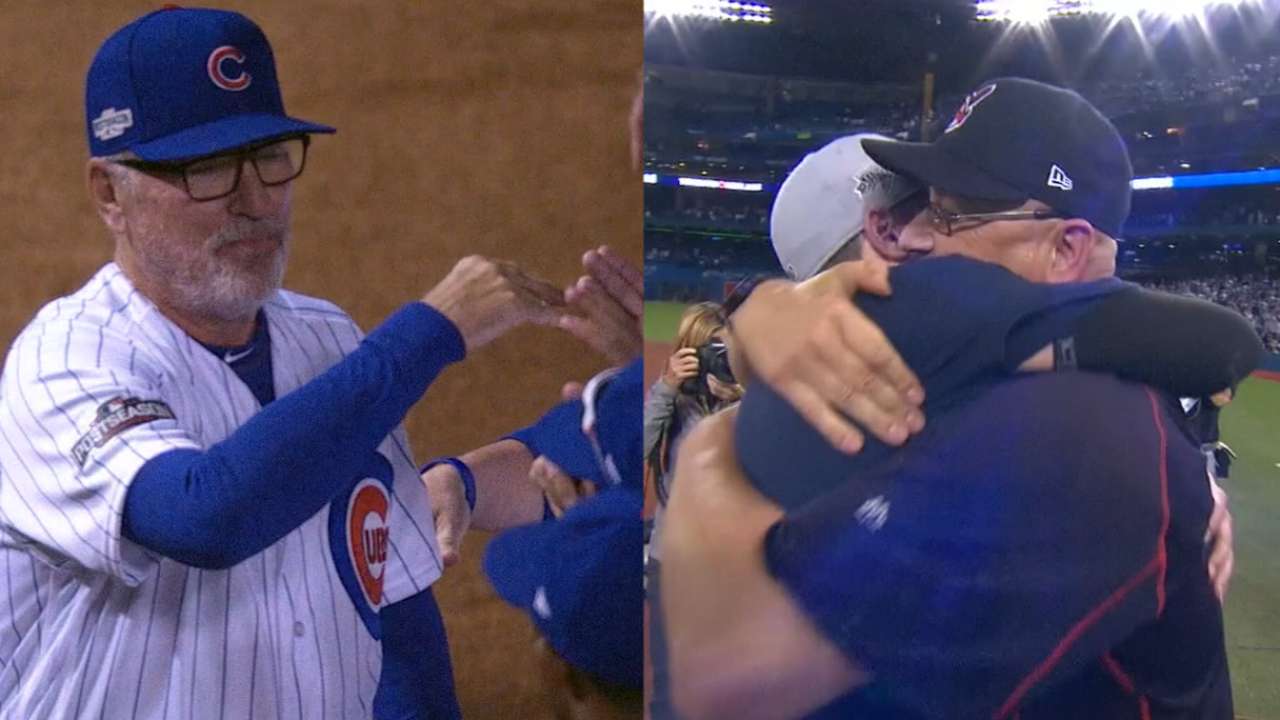 These Indians are a byproduct of Francona's genius and have a chance to win their first World Series in 68 years despite being hit hard by injuries to the rotation.
Francona has navigated them through two rounds of the playoffs by brilliantly juggling his bullpen and making reliever Andrew Miller perhaps the most valuable weapon any club has.
Francona has been so aggressive with his bullpen that other teams are sure to re-examine how they construct and utilize their pitching staff.
All that said, when Francona's current and former players are asked about him, they do not begin with any of the X's and O's.
Instead, they begin with the man himself.
They speak of their trust and respect for him. They say he's exactly what he appears to be. That is, a man with a good soul, someone who loves his players, acknowledges that the game is hard and asks them to understand that every decision he makes is what he thinks is best for the team.
"He cares about each individual player, and I think he treats everybody like family," said left-hander Jon Lester, who played for Francona in Boston and will start Game 1 for the Cubs. "I wasn't just a player to him. I was part of his family.
"And I think that's why he's very, very good at his job, and I think that's why guys love playing for him. He cares about you not only as a person, but as a ballplayer, and he always has your best interest when he makes decisions out there."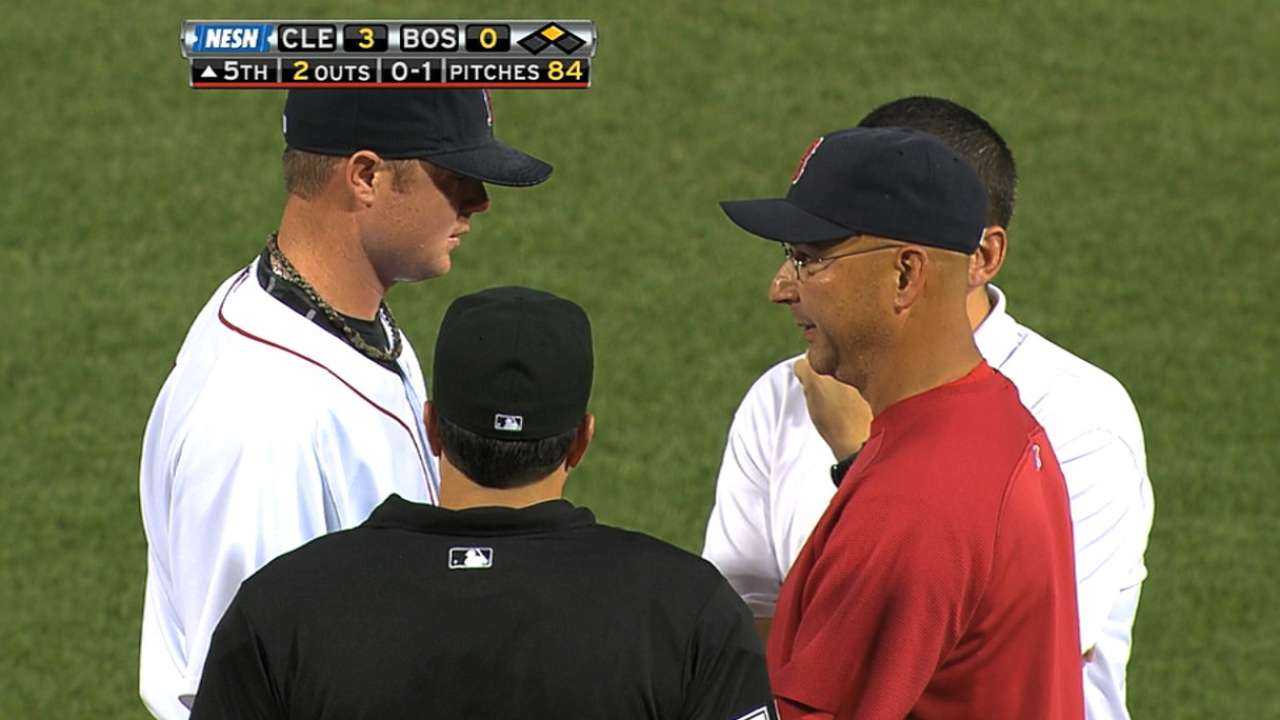 One of the first things Francona did when he arrived in Cleveland in 2013 was have the cinderblock wall between his office and a hallway leading to the clubhouse torn down.
Now there's a large window that serves as a larger metaphor to the relationship Francona wants with his players.
"He's a really genuine person," first baseman Mike Napoli said. "I play cards with him every day, and we talk about stuff off the field, on the field, whatever. He's someone you enjoy being around, and I think that's the way he gets the best out of everybody."
As Indians reliever Bryan Shaw, one of Francona's regular card partners, said, "He takes care of the players. He fights for the players. He does everything in his power to make sure each guy in this clubhouse has success. That's huge with everybody."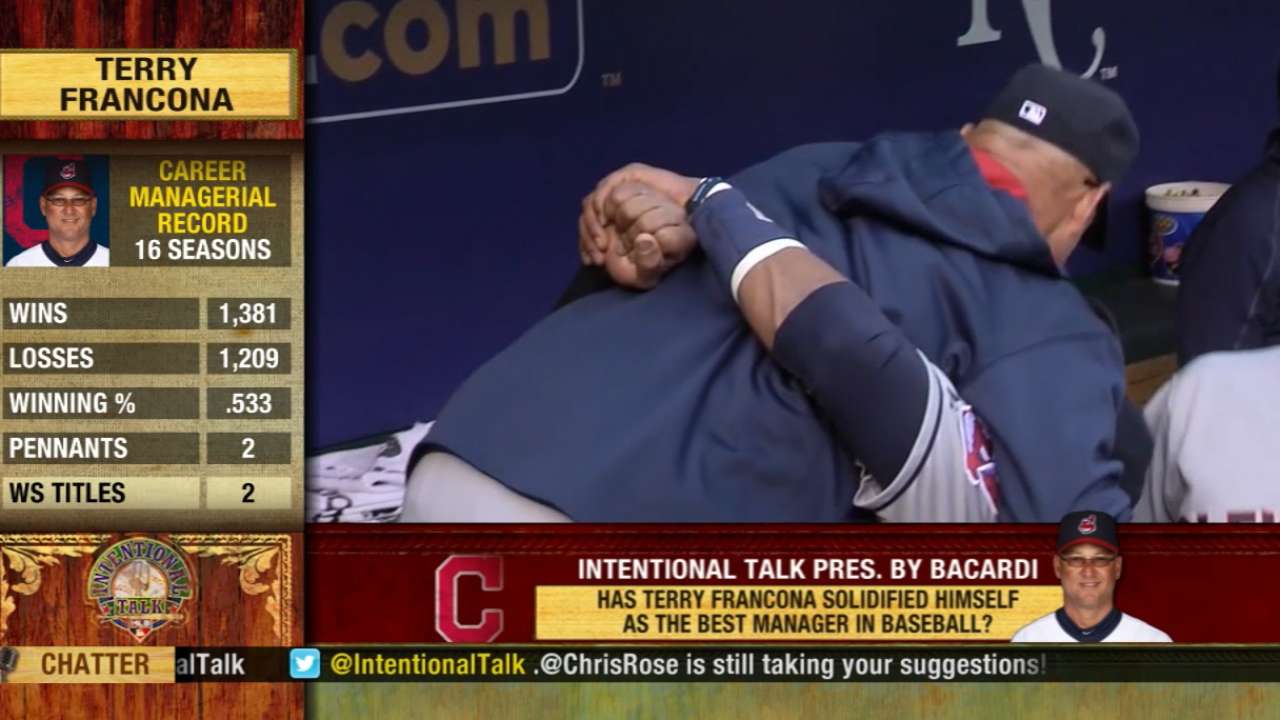 Another story: Last week before rookie Ryan Merritt was to start Game 5 of the American League Championship Series against the Toronto Blue Jays, Francona summoned him for a final few words.
Merritt had started just one other Major League game, and Francona knew he was nervous.
"He just told me he's got my back, just have fun," Merritt said. "He wanted to help me relax and just trust in myself and trust in my team."
And there's the sense of humor, which is almost always at Francona's own expense. He jokes about his baldness. About his pronounced nose. About his limited (he says) vocabulary.
Blue Jays general manager Ross Atkins, a former Cleveland executive, described how impressed he was with the "inclusive" environment Francona was able to construct.
When asked about that, Francona said, "I think probably it's my personality anyway."
Pause.
Comedic timing.
"What's 'inclusive' mean?" he asked.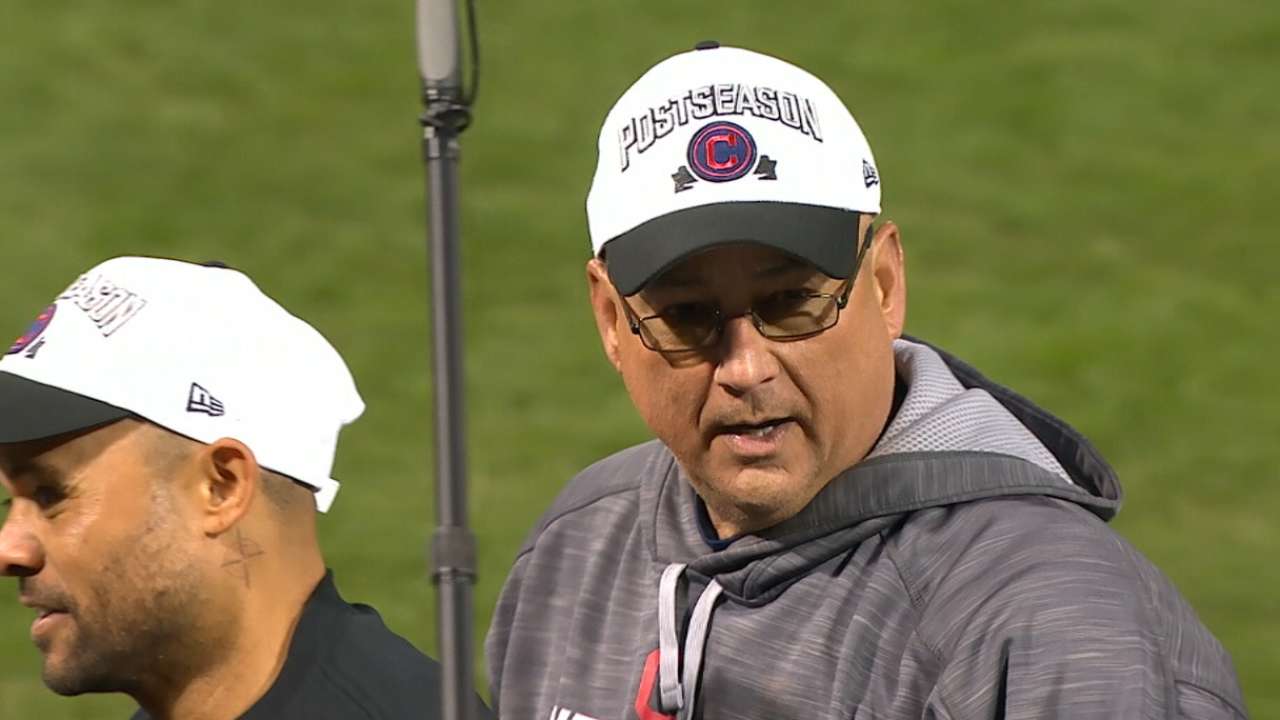 When the laughter stopped, Francona turned serious.
"I had the good fortune of playing for 16 Major League managers," he said "Part of that was because I wasn't very good. But that's a lot of ideas, a lot of personalities, a lot of different ways people do things. And you learn a lot. But I think ultimately you kind of learn you have to be true to yourself."
But there's magic in that, too, in accepting blame when things go wrong and deflecting credit when they go right.
Francona's day-to-day energy and absolute love of the game are evident to all those who know him.
"He just has this feeling about him that, whatever he says, he really means and wants the best for you," Napoli said. "That's something cool. It's nice to have someone to be able to lean on when you need to. He's always there for you."
Richard Justice is a columnist for MLB.com. Read his blog, Justice4U. This story was not subject to the approval of Major League Baseball or its clubs.