Maddon hopes to best former Red Sox rival Francona
Cubs skipper interviewed with Epstein for job won by now-Indians manager
CLEVELAND -- It will be Joe Maddon's Cubs against Terry Francona's Indians when the 112th World Series begins tonight at Progressive Field, and this is not the first time the two have been the last men standing.
Following the 2003 season, they were finalists for one of the most prized jobs in baseball: Boston Red Sox manager. That club was two weeks removed from a bitter loss to the Yankees in the American League Championship Series, with a young GM, Theo Epstein, who had yet to log a full year on the job. Epstein and top assistant Jed Hoyer interviewed Francona in Boston and Maddon at the Biltmore Hotel in Phoenix during the General Managers Meetings. Francona had previous managerial experience; Maddon did not.
• World Series Game 1: Tonight, 7:30 p.m. ET air time | 8 ET game time on FOX
Francona got the job. A year later, the Red Sox snapped their 86-year championship drought.
"At the time I said it: They made the right decision," Maddon said. "I thought Tito was more prepared for that moment than I was at that time, and I'll stand by that."
• Get official gear: Go, Cubs, going to World Series!
Today, Francona and Maddon lead different teams seeking to end long championship droughts. The Indians haven't won the World Series since 1948. The Cubs haven't won since 1908.
Passed over by Epstein in 2003, Maddon's time came in 2006 with the Tampa Bay Rays, a young, building team with which he could implement some of his creative managerial philosophies. The team reached the franchise's first World Series in 2008.
When Maddon became a managerial free agent following the 2014 season, the Cubs snapped him up. Chicago's president of baseball operations? Theo Epstein.
Epstein still has strong memories of their first meeting.
"I remember it well," Epstein said. "He was unique among managerial candidates at that time, with how loose he was, his sense of humor, his creative take on a lot of different parts of the game. He had so many years of bench coaching in the big leagues and managing in the Minor Leagues that he had strong convictions about the ways he wanted to do things. His personality was really entertaining, charming and offbeat. He was very impressive."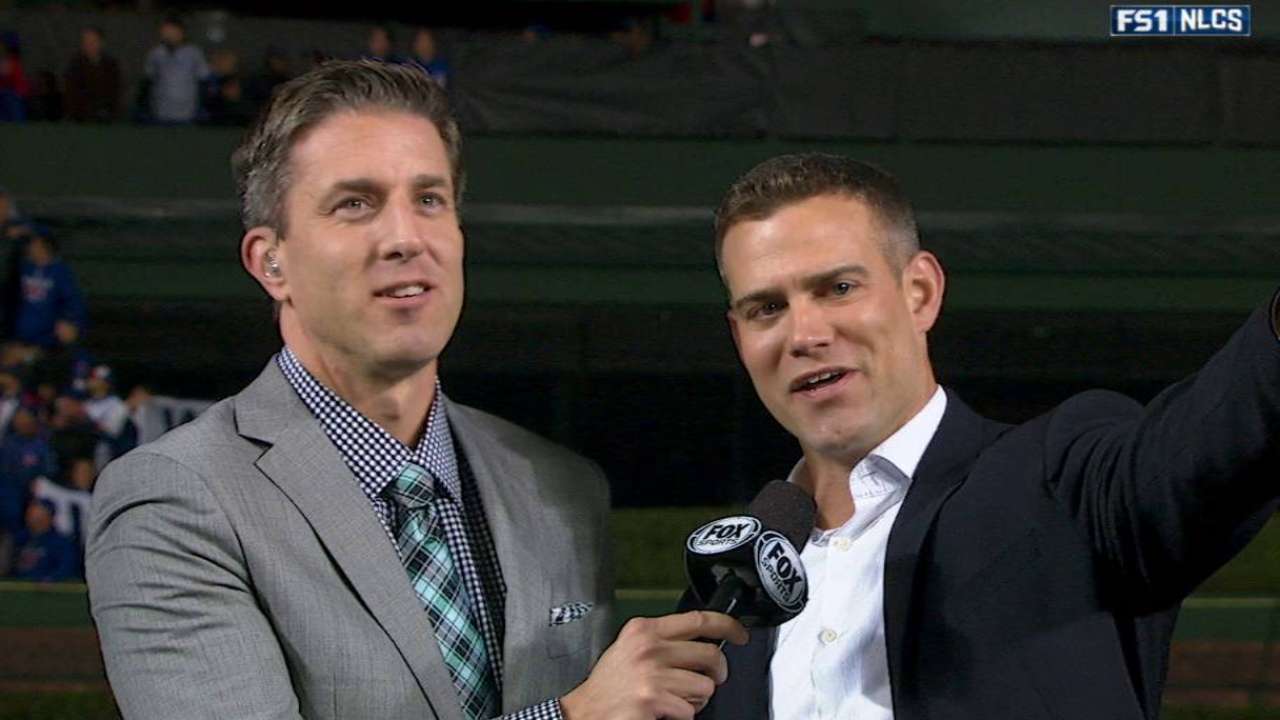 Maddon's memory is equally clear.
"What I remembered was the organization of the meeting, the well-thought-out component of the meeting," Maddon said. "For example, they gave me maybe a list of 10 different items, and I had to list them in order of importance. For example, creating your lineup, handling your bullpen, talking to the press, empowering your coaching staff. I think those were four of the examples. And then you have to list them in the order which you think is the most important thing to do on a daily basis. I thought that was interesting. So that was part of it.
"And then just handling difficult moments. A certain player becomes difficult and he's a star or got a great status, how do you deal with that? So you have to run by that potential scenario, also. Another good question."
Maddon had good answers, and he struck Epstein as a perfect fit for the Cubs when he became available in 2014. The Cubs were coming off their fifth consecutive losing season and had a very young roster, but Anthony Rizzo had just made his first All-Star team, Javier Baez and Jorge Soler had just touched the Majors for the first time, and Kris Bryant had completed what would be his final year in the Minors.
Epstein and Hoyer met Maddon for another interview. This time, they met not at a posh hotel with Maddon wearing a newly purchased suit from Men's Wearhouse, like the first, but in Florida outside Maddon's 43-foot RV, the "Cousin Eddie."
This time, Maddon got the job.
The Cubs made it to the 2015 National League Championship Series in his first year at the helm. This year, they have gone one step further.
And wouldn't you know it? Francona is the opposing skipper.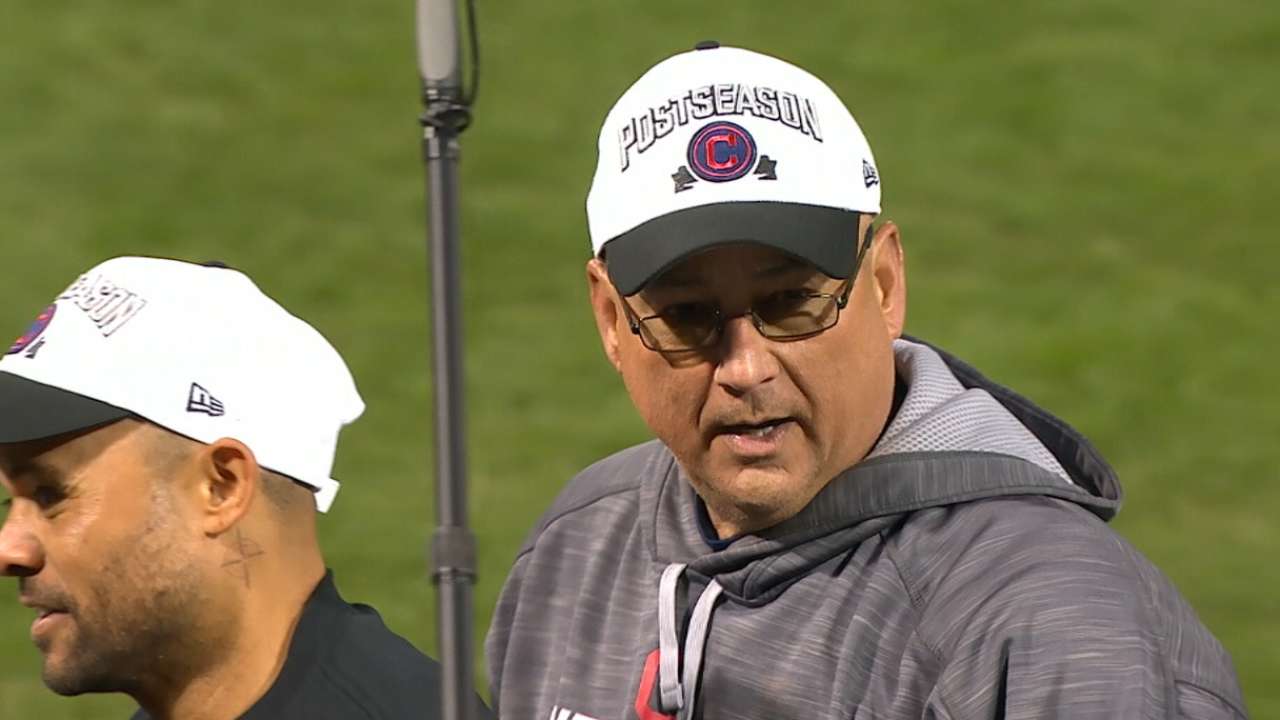 Epstein called it a "wonderful" coincidence and spoke glowingly of the managers' differences. Francona, a yard rat who thrives on long days in the clubhouse. Maddon, more carefree.
"It's funny for me to see how both guys are so prepared for the game and establish such a great environment for the players, and do it in such different ways," Epstein said. "Joe, kind of by not being there until late, and Tito by being there early. That's the biggest difference. Besides that, there are a ton of similarities between the two guys."
Here's one: They both hope to hoist the World Series trophy.
"At the end of the day it's not about me or Tito; it's about players," Maddon said. "This game is always about players, and if your guys play better than their guys, you win. That's really what it comes down to. And you attempt to prepare your people. Don't complicate things. Try to put them in a position to be successful. And then work the process and look for a good result.
"I haven't talked about winning one time. I've not talked about outcome one time. I think that's why the T-shirt 'The Process is Fearless.' I want us to stay in the process and if you do that, you don't get inundated with all these thoughts that take away from the task at hand. That's what I believe."
Adam McCalvy has been a reporter for MLB.com since 2001. This story was not subject to the approval of Major League Baseball or its clubs.