MLB.com Columnist
Lindsay Berra
Old school or new school, Maddon's your guy
Cubs skipper thinks outside the box, is ultimate player's manager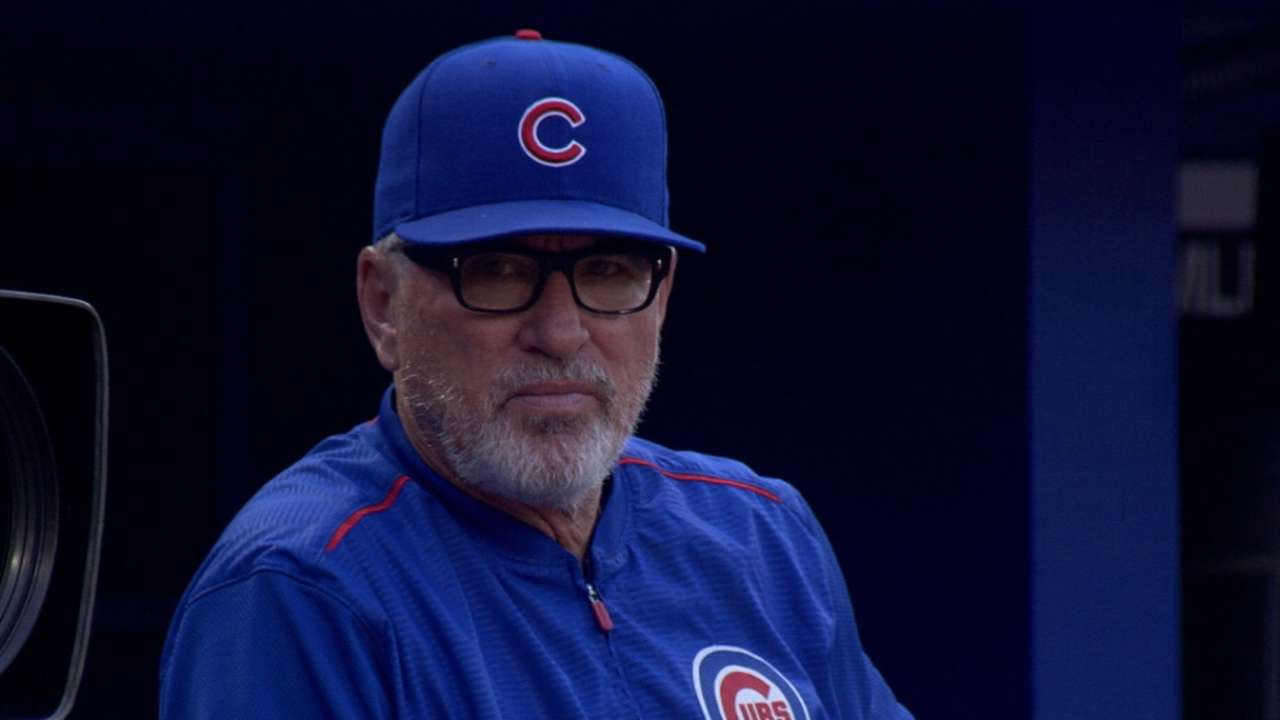 CLEVELAND -- At Joe Maddon's first news conference of the World Series, the Cubs' ultra-progressive manager was asked about those who have influenced him most.
The names Maddon rattled off read like a who's-who of baseball history: Gene Mauch, Bob Clear, Thornton Lee, Carl Hubbell, Al Campanis, Ferguson Jenkins, Glenn Beckert, Jackie Robinson and Branch Rickey. Some of those are household names. Others will no doubt drive even diehard fans to a Google search.
• World Series Game 1: Tonight, 7:30 p.m. ET air time | 8 ET game time on FOX
"I've talked to all these dudes about the past, and about what's going on right now," Maddon said. "Of course, the game is absolutely the same and entirely different. If that makes any sense."
With Maddon, it does. The bespectacled 62-year-old is widely loved, by his players and fellow coaches, by baseball fans -- Cubs and otherwise -- and by the media. That feeling comes, in no small part, from Maddon's ability to simultaneously be both old school and new school, and appeal to every generation of baseball fan.
• Get official gear: Go, Cubs, going to World Series!
In the baseball-is-the-only-thing-since-the-paper-clip-that-hasn't-changed world in which Maddon exists, he's revolutionary. He was one of the first to embrace analytics, he nearly singlehandedly resurrected the shift, then scrapped it when it didn't suit the NL Central, and nearly everyone asked to describe his managerial style uses the term "outside the box." But Maddon is as devoted to and enamored with the history of baseball as he is to the idea of moving the game forward.
"Joe does have one foot in both worlds," Cubs pitcher Kyle Hendricks said. "You hear about the old-school way to play, and the new-school way, with all the statistics and sabermetrics. We have veterans who were here for the old-school way, and we have young kids who are coming up through the new school. Joe does a very good job of handling both. The new-school way is not the one way to play baseball, and the old-school way isn't the one way, either. Joe really melds those two together very well."
Shortstop Addison Russell agrees.
"Joe has a pretty good feel for history, and also for what's trending," Russell said. "You add those things together and put it on Joe and he's just hip. He's in with the times, he's trendy, he knows what's going on in the clubhouse, with all of us, with the world. And he knows how to talk to us, and that's huge."
Maddon is the quintessential player's manager, throwing structure out the window in favor of trusting his players to prepare themselves to play in their own ways.
"We don't have many rules, other than to respect others around you," pitcher Justin Grimm said. "Joe allows you to prepare the way you feel you need to prepare. There isn't a certain way. His whole mindset is that we're all professionals, he doesn't treat any one guy as more professional than another."
Cubs players say with Maddon, what you see is what you get. He is the same with them as he is with fans and media, which also lends to his appeal.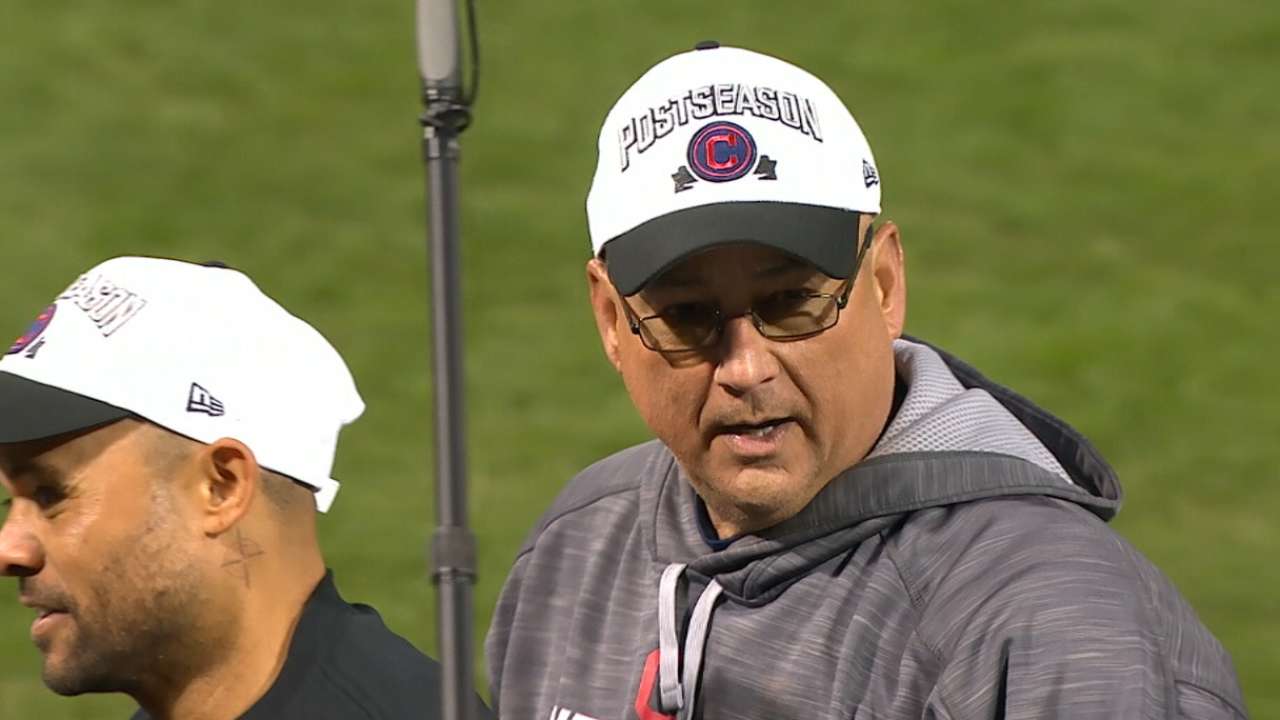 "People just like you talking to them, telling them the truth," Maddon says. "If I can't talk to you about something, I'll tell you that, but I won't shut you out. ... Talking to people, communicating, it's just so important."
That's why anyone who has paid any attention to Maddon over the past decade feels like they know him. In a world where many in the public eye are often cryptic and evasive, keeping their personal lives close to the vest, Maddon is an open book.
Baseball fans know about his grandfather, Joe Maddonini, who came from Italy to Hazleton, Pa., and dropped the last three letters of his name to pass as Irish. They know his mother, Beanie, worked at the Third Base Luncheonette in Hazleton for decades, and that she retired last year.
They know about Maddon's wife Jaye's "spoxing" gym in Tampa, Fla., and his English bulldogs and his summers spent in his RV down in the Florida Keys.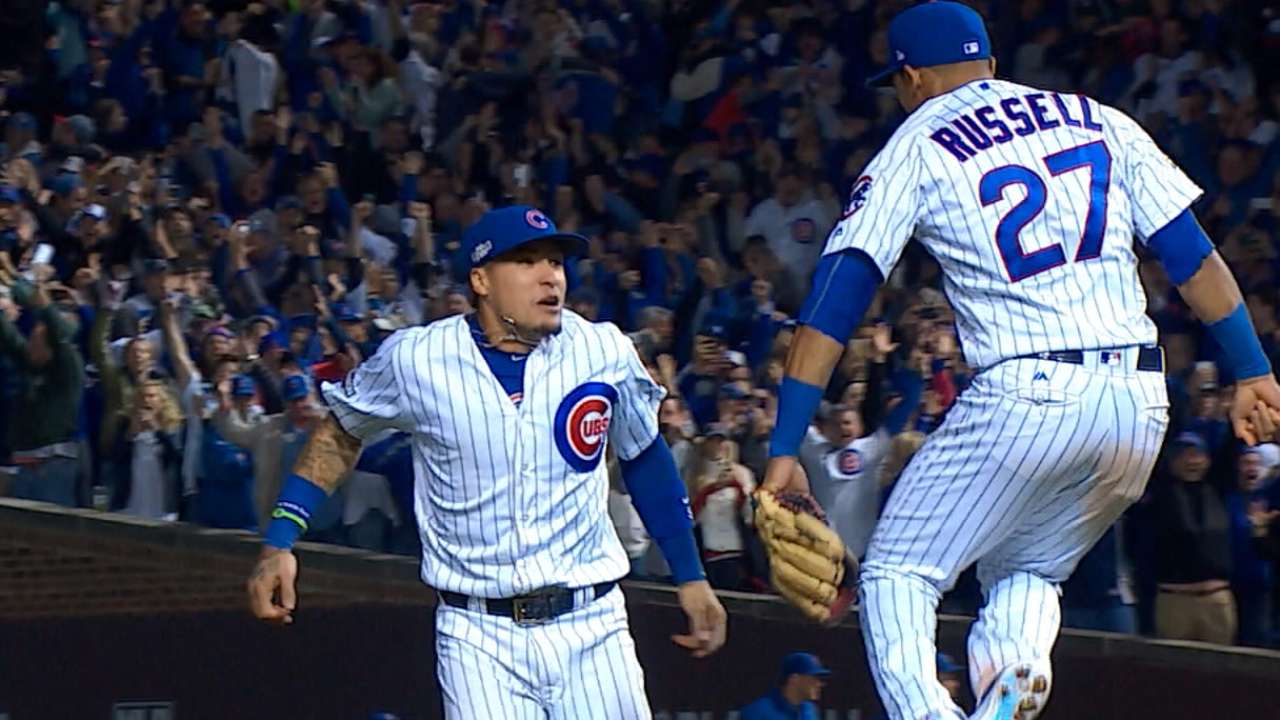 Maddon is relentlessly positive. He meditates every morning, sips green tea in the dugout and frequently quotes Mark Twain. He goes to Bruce Springsteen concerts and watches football and is a self-proclaimed wine snob. On Cinco de Mayo, he had a Mariachi band serenade his players and had live bear cubs visit Spring Training, because he understands the importance of levity.
He's both interesting and totally normal.
"People can just relate to Joe," Russell said.
Of course, there are the dissenters, those who think Maddon's reputation as a baseball iconoclast is overblown, or that his genius is fueled by ego. And even his players will give him some ribbing.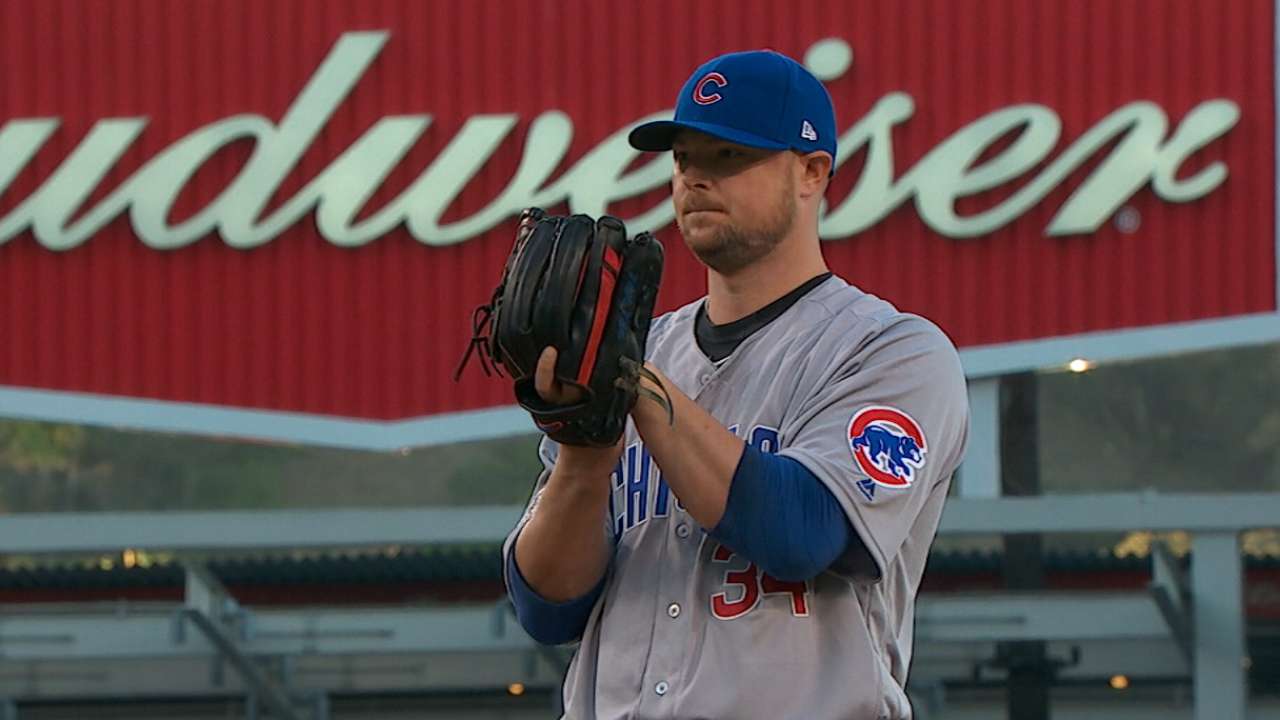 "He digs himself a little bit, and I love that," Grimm said. "I think that's awesome. Not too much, and not in a bad way."
But no one will say Maddon isn't an all-around good guy, and there's no denying he's a winner.
And, for Cubs fans especially, that makes him an easy man to love.
Lindsay Berra is a national columnist for MLB.com. This story was not subject to the approval of Major League Baseball or its clubs.