MLB.com Columnist
Bill Ladson
Pitchers: Who stays, who goes in '17?
A rundown of trade chips, injuries, those with something to prove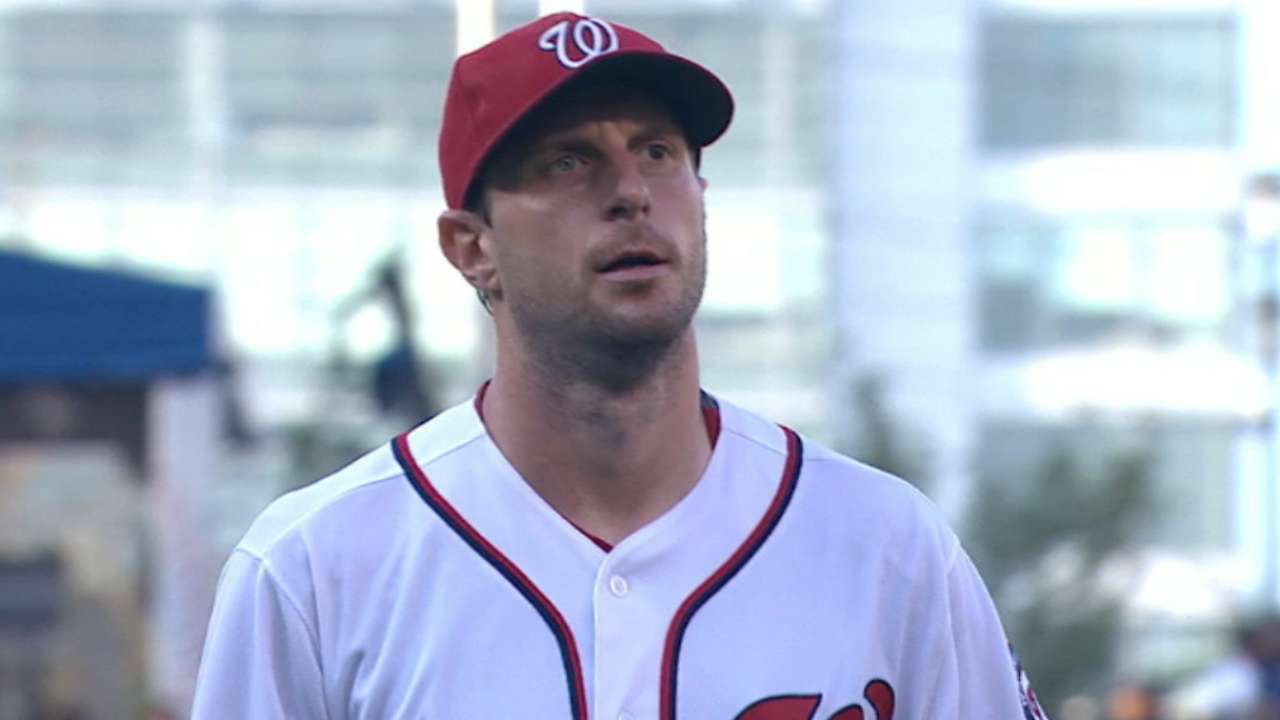 WASHINGTON -- In their first season under Dusty Baker, the Nationals captured their third National League East title, winning 95 games. But they fell short in the NL Division Series against the Dodgers.
After the position-player rundown on Monday, here's a look at the pitchers on the Nats' 2016 Major League roster: Who stays, who goes and who has something to prove?
THEY'LL BE BACK
RHP Shawn Kelley: Things were going so well for the setup man until Game 5 of the NLDS, when he lost feeling in his fingers and allowed a two-run triple to Dodgers third baseman Justin Turner. Kelley said the injury was nothing serious, and he is expected to be one of late-inning relievers in the bullpen next year.
RHP Tanner Roark: During Spring Training, Roark told Baker he wanted to be a starter. Not only was he back in the rotation, but Roark became one of Baker's workhorses. Roark reached 200 innings for the first time in his career and had a career-high 16 victories this year.
RHP Stephen Strasburg: Everything was going so well for the right-hander until Sept. 7, when he strained the flexor mass in his right arm against the Braves. It ended his season, but he doesn't need offseason surgery to fix the problem.
RHP Max Scherzer: In two years, Scherzer is already the best starting pitcher in Nationals history. He has two no-hitters, one 20 strikeout game and a 20-win season under his belt.
LHP Sammy Solis: He was the only left-hander in the bullpen whom Baker didn't consider a specialist. Solis could be a long man or pitch in the late innings. Unfortunately, he missed more than a month of action because of shoulder inflammation. Solis came back in time for the postseason, but many felt he wasn't used enough in the NLDS.
RHP Blake Treinen: Baker relied on him to pitch the seventh and eighth inning and it paid off -- big time. Last year, Treinen had problems getting left-handed hitters out. This year was a different story; they hit .221 against him.
LIKELY NOT RETURNING
RHP Matt Belisle: He arguably had his best season based on numbers, but injuries stood in the way much of the time. Although he had an ERA under 2.00, Belisle wasn't on the postseason roster.
LHP Sean Burnett: He had a brief stint with the Nationals in September and did a solid job. Burnett most likely will not be back with the team unless he signs a Minor League deal.
LHP Gio Gonzalez: The Nationals have a $12 million option on Gonzalez. It seems hard to believe they would pick it up, considering he had his worst season as a full-time starter. In most of his starts, Gonzalez threw too many pitches per game, and he hasn't thrown above 195 innings in a season since 2013.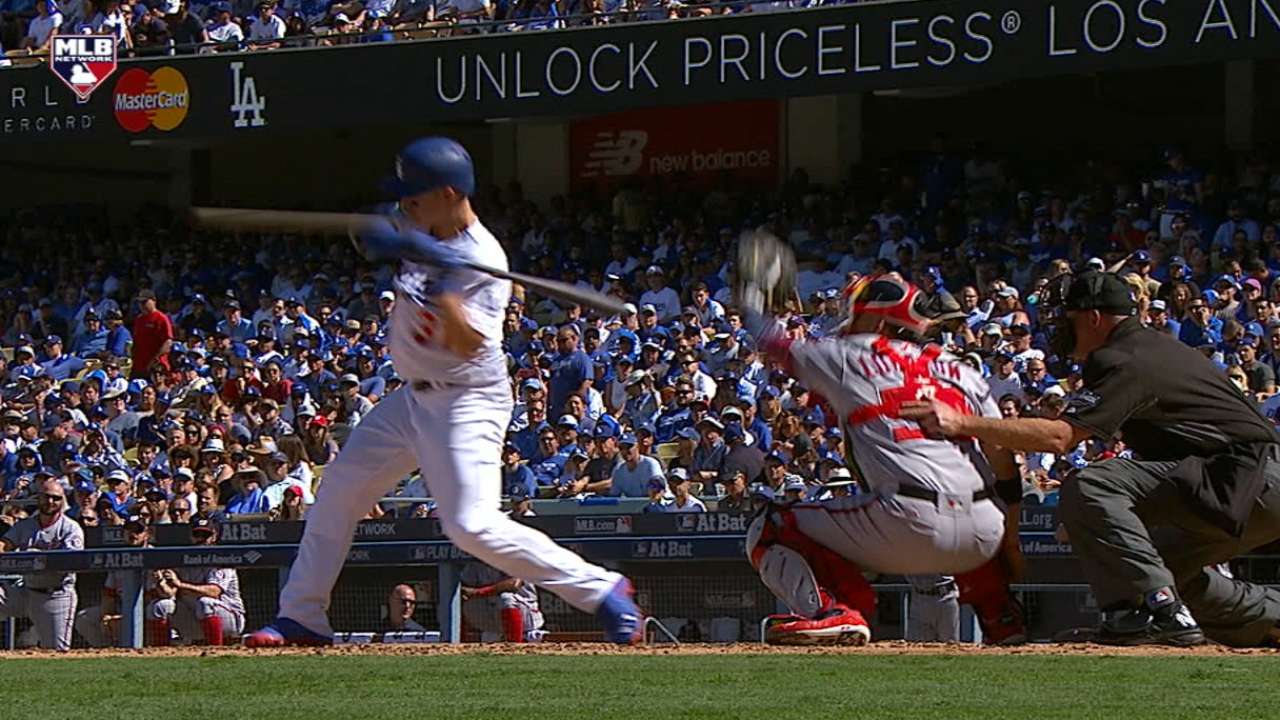 RHP Mat Latos: He didn't do anything to show that he belongs in the Nationals' rotation next year.
RHP Mark Melancon: The Nationals don't have a closer to replace him if he decides to sign with another team. How much money and how many years is Washington willing to give him? That question will be answered during the offseason.
LHP Marc Rzepczynski: He was one of three lefties out of the bullpen during the NLDS, but he couldn't get key hitters out in Game 5 against the Dodgers.
SOMETHING TO PROVE
RHP A.J. Cole: There were days when he looked like he belonged in the rotation and other days it appeared he belonged in the Minor Leagues. Starting with Spring Training, Cole has to show he can get hitters out on a consistent basis.
LHP Matt Grace: He spent most of the season in the Minor Leagues. During his time in the Major Leagues, Grace didn't allow a run in three innings.
RHP Trevor Gott: He spent most of the season in the Minor Leagues and was a combined 3-4 with a 4.57 ERA for the Gulf Coast Nationals, Class A Auburn and Triple-A Syracuse. He didn't get much of a chance to prove himself once he received his September callup.
RHP Koda Glover: He never experienced failure in professional baseball until he reached the big leagues this past season. Baker once considered Glover to be one of the setup guys, but he was hit hard in September and didn't make the postseason roster.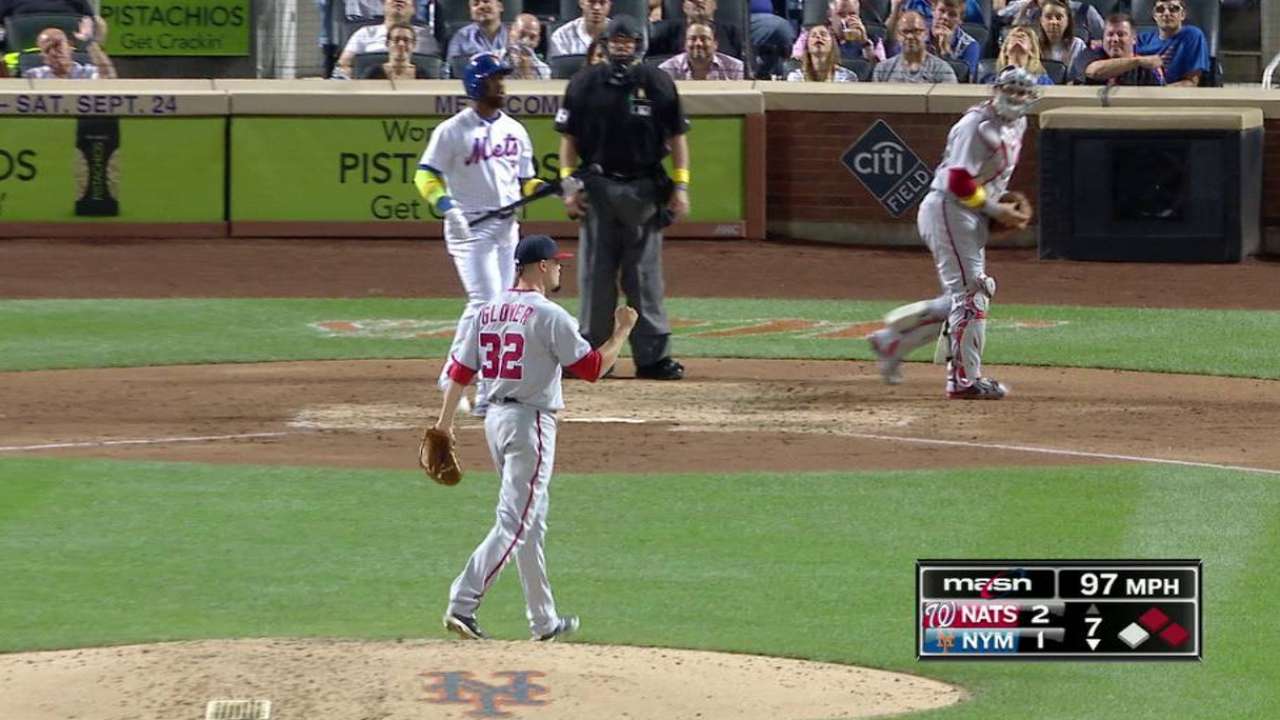 RHP Reynaldo Lopez: Is he a starter or a reliever? Based on the numbers, he was more successful as a long reliever. He is expected to be given every chance to make the rotation during Spring Training.
RHP Rafael Martin: It's the same as last year. He is hard to figure out. One day, Martin can get hitters out. Other days, he throws batting practice.
LHP Oliver Perez: He has another year left on his contract. Baker had faith in him all season, even though he was inconsistent on the mound. Look for Perez to be a situational lefty out of the bullpen.
POSSIBLE TRADE CHIPS
RHP Lucas Giolito: There was a lot of hype that came with this first-round pick, but after making his big league debut against the Mets, Giolito was hit hard, going 0-1 with a 6.75 ERA in six appearances (four starts).
RHP Yusmeiro Petit: He was supposed to be the long man out of the bullpen, but when October came around, he was off the postseason roster. It didn't help that he appeared in three games in September. In those September games, he allowed five earned runs in 3 1/3 innings.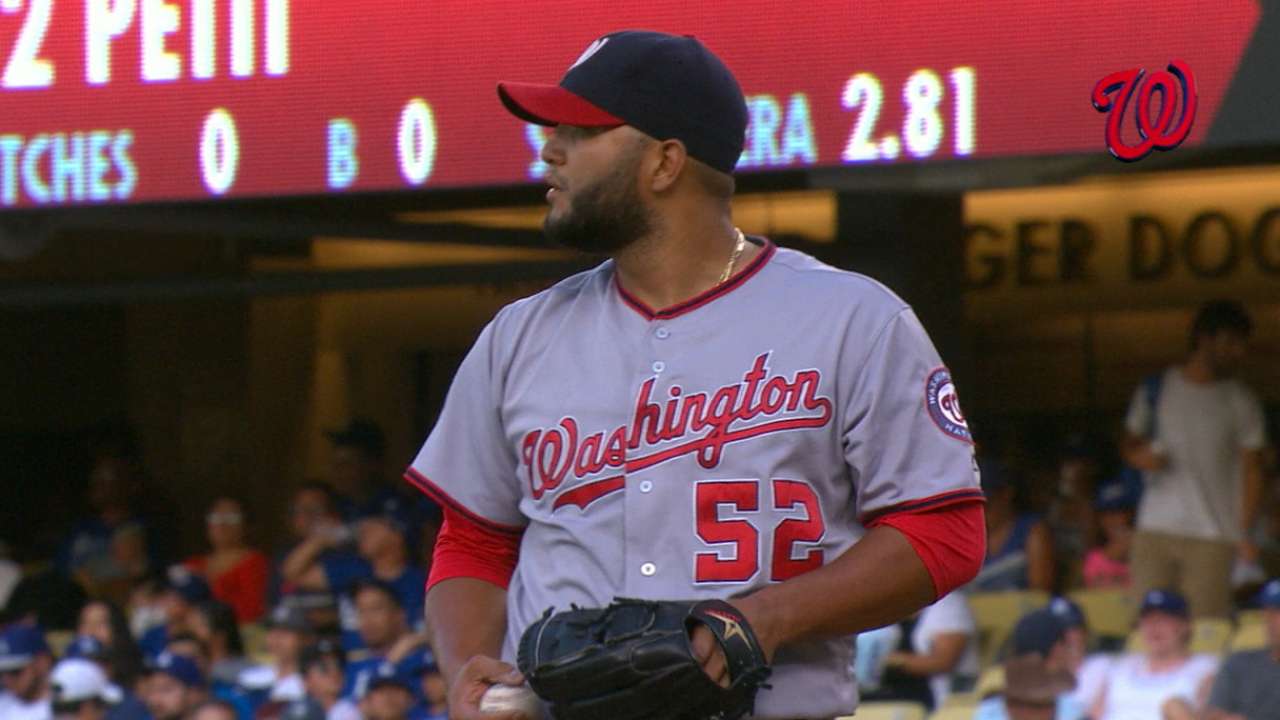 THE INJURED
RHP Aaron Barrett: He missed the entire season because of Tommy John surgery and an elbow fracture during a simulated game later in the year. There is no timetable as to when he will return to the mound. He was recently placed on outright waivers, and there are no guarantees he will return to the team.
RHP Joe Ross: During the first half, it looked like he was going to be one of the workhorses of the rotation. But then he missed most of the second half because of shoulder inflammation. Ross clearly wasn't himself after he returned to action in September, and he ran into even more trouble postseason.
Bill Ladson has covered the Nationals/Expos for MLB.com since 2002 and writes an MLBlog, All Nats All the Time. He can also be found on Twitter @WashingNats. This story was not subject to the approval of Major League Baseball or its clubs.