Bucs aiming to get back to ground-ball basics
Staff's strength from 2013-15 became weakness in '16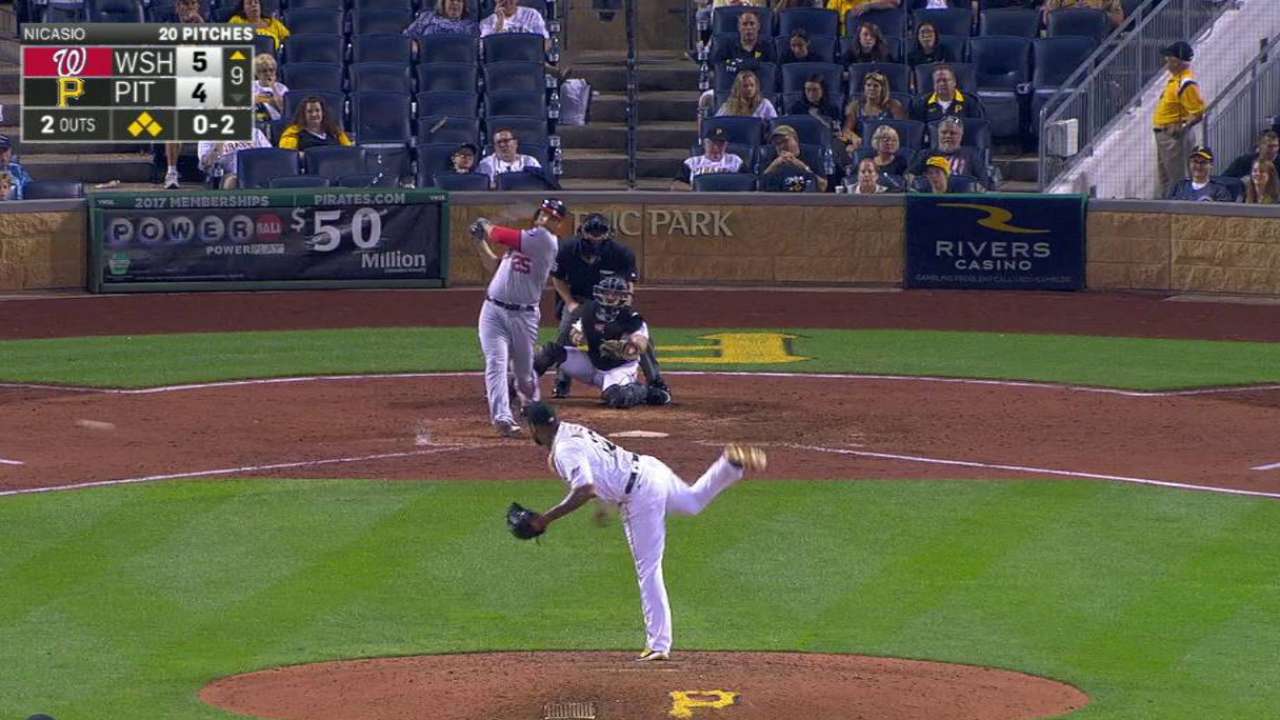 PITTSBURGH -- As the Pirates evaluate what went wrong this year and identify where they can improve next season, they will start from the ground up.
That's true in a symbolic sense, as Pittsburgh's front office is poring over everything that led to a disappointing 78-83 campaign. But it's also literal, a product of the Pirates pitching staff's dip in ground-ball rate.
The Pirates led all clubs with a 51.1 percent ground-ball rate from 2013-15, one of their biggest strengths as they made the postseason three straight years and posted the Majors' second-lowest ERA during that stretch. They induced grounders at a 46.9 percent clip this year, tied for third in the Majors but still a noticeable dropoff.
"I do think it's something that we're going to keep as one of our cornerstones," manager Clint Hurdle said.
Some of this year's change was by design. Most of the league has developed a similar affinity for ground-ball pitchers, making those arms (and their sinking, two-seam fastballs) more difficult to acquire. The Pirates attempted to adjust accordingly.
"We tried some outliers this year to attack it a different way," Hurdle said.
Those outliers included new acquisitions. Fly-ball pitchers Neftali Feliz (37.9 percent ground-ball rate this year), Ryan Vogelsong (40.5 percent) and starter-turned-reliever Juan Nicasio (43.5 percent) played significant roles for the Pirates this year.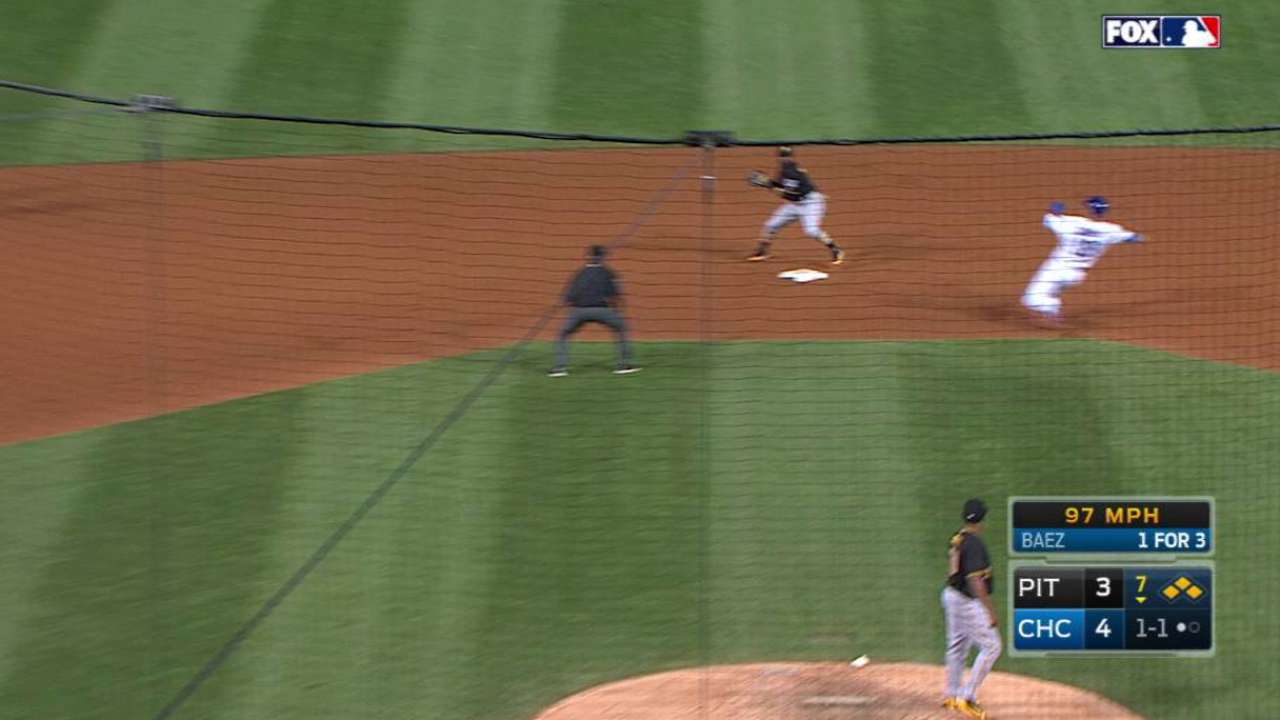 Despite their propensity for fly balls, Feliz and Nicasio were productive out of the bullpen because of their high strikeout totals. Jonathon Niese struggled despite a 53 percent ground-ball rate. Overall, the Bucs finished this season with a 4.21 ERA, 18th-best in baseball.
"I think it's more personnel," pitching coach Ray Searage said. "We had guys that really didn't have the tools to get the ground-ball rate that we wanted."
There are a few reasons to believe it will improve organically next season, starting with the return of a healthy Gerrit Cole. The Pirates are looking to add a veteran starter this offseason, and Ivan Nova's success was a reminder of their ability to discover and refine pitchers who fit their model.
Jameson Taillon barely threw a two-seamer in the Minors, and he turned into an efficient ground-ball machine in the Majors. Chad Kuhl posted a 49.4 percent ground-ball rate after joining the rotation for good on Aug. 9, and he should be a back-end starter next year.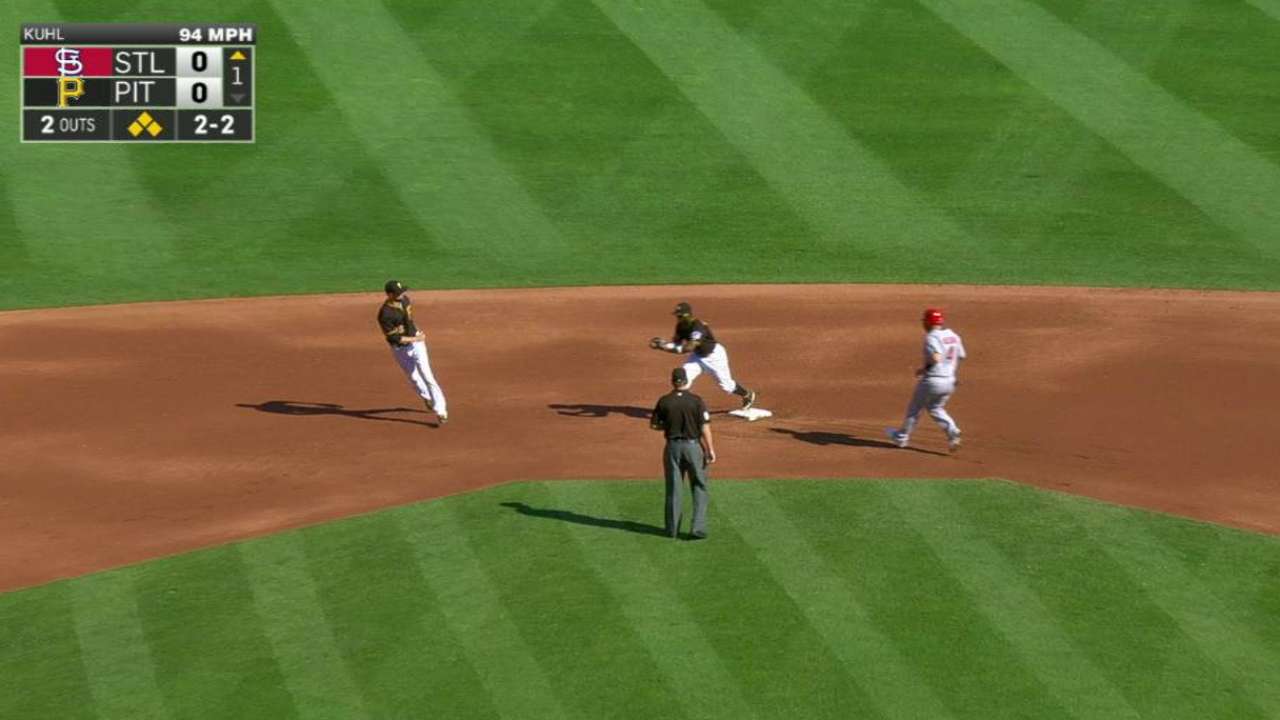 "Just take a look at Taillon and Kuhl. Those guys were good," Searage said. "Their two-seam action is above-average. Taillon's really grown up fast. Chad has made some really good strides. With those guys, it has been a turn for the better."
A high ground-ball rate is not the lone route to run prevention, though, and it wasn't the Pirates' only problem. Among the Bucs' other issues? They posted their lowest strikeout rate (19.6 percent of all batters faced) since 2012 and highest walk rate (8.5 percent) since '11. Their .677 defensive efficiency ratio was the fourth-worst in the Majors this season.
But the past three years, the Pirates' success on the mound began with their tendency to put the ball on the ground more than anybody else. Expect a shift back toward that core philosophy in 2017.
"We know we've had a recipe for success," Hurdle said, "and we want to follow it."
Adam Berry has covered the Pirates for MLB.com since 2015. Follow him on Twitter and Facebook, read his blog and listen to his podcast. This story was not subject to the approval of Major League Baseball or its clubs.