Inbox: Will Twins improve pitching in offseason?
Beat reporter Rhett Bollinger answers Minnesota fans' questions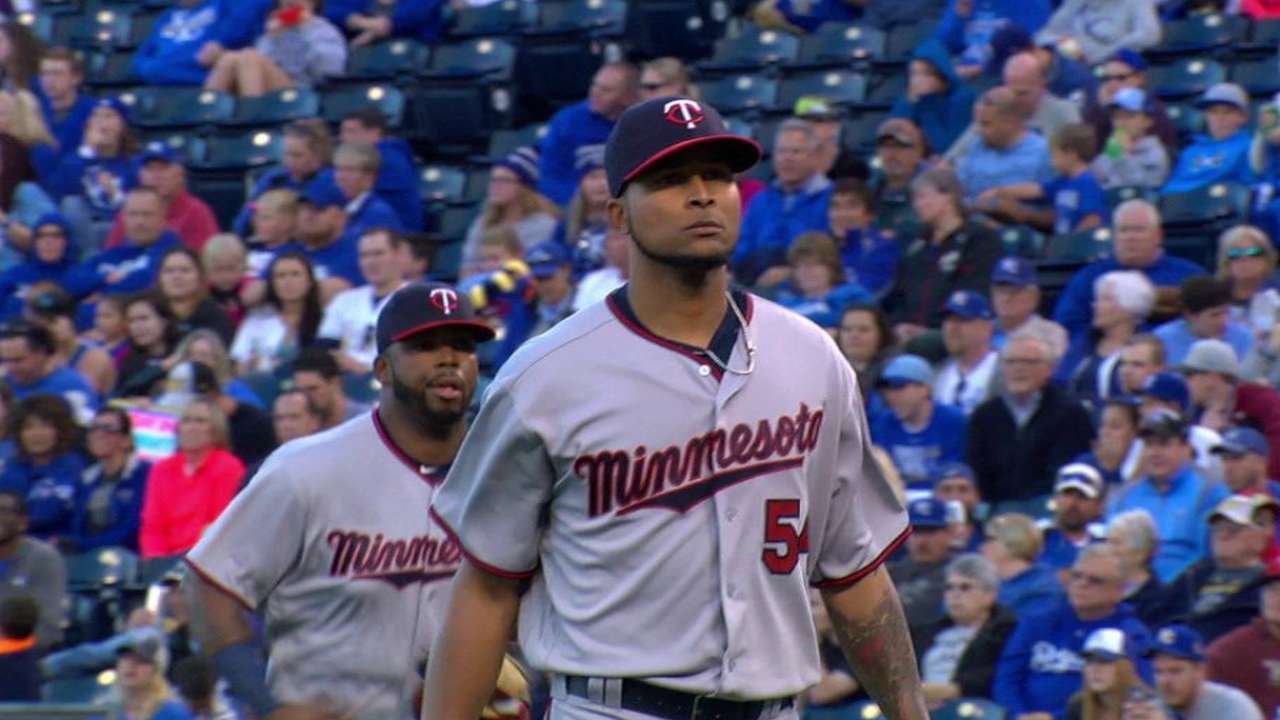 MINNEAPOLIS -- With the Indians in the World Series, the Twins are still waiting for Derek Falvey to officially take over as the organization's chief baseball officer.
Falvey remains Cleveland's assistant general manager until the World Series concludes, which means Falvey will officially join the Twins at some point next week. Falvey has plenty of work to do, and there are plenty of questions as a result, so let's get to the Inbox.
• Submit a question to the Twins Inbox
Realistically, how much can the Twins improve the pitching staff this offseason?
-- Jeff T., Elk River, Minn.
Improving Minnesota's pitching will be a top priority this offseason, as the Twins finished second to last in the Majors in ERA. Outside of right-hander Ervin Santana, the rotation was a mess, and while there were some bright spots in the bullpen like Brandon Kintzler, Ryan Pressly and Taylor Rogers, there are plenty of question marks there as well, including the health of closer Glen Perkins after his labrum surgery.
The issue is that this is considered a weak free-agent class, especially in regards to starting pitching. So the new front office will likely have to get creative with trades to significantly improve the pitching. Second baseman Brian Dozier is the club's best trade chip, but he's become the face of the franchise and would be tough to part with from a marketing and leadership perspective.
Falvey will have some difficult decisions to make, but much of his work with the Indians included helping build their pitching staff, so he does have experience in that realm.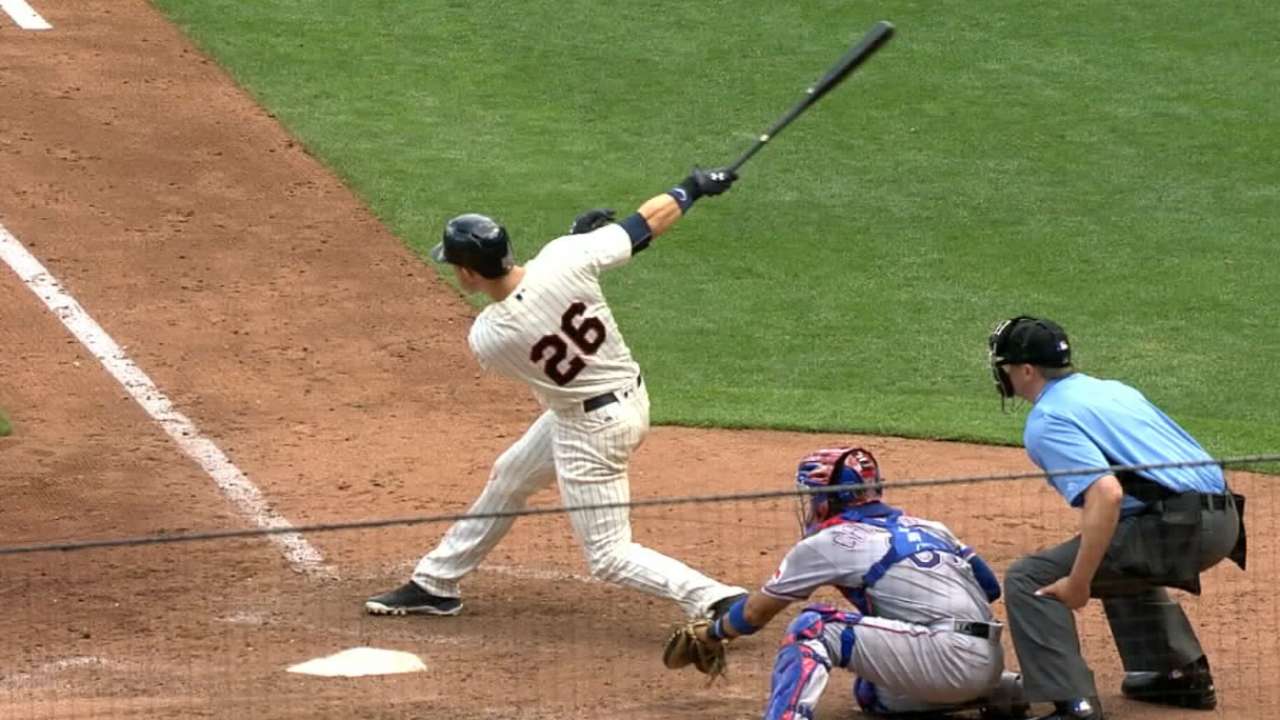 Young development has been frustrating the past few years. Who is positioned to break out in 2017 and who is done?
-- Mike R., Chicago
It's a small sample, but given the way he played in September, it looks like Byron Buxton is finally ready for his breakout season. Aamong those who are lower-profile, breakout candidates include lefty Stephen Gonsalves and outfielder Daniel Palka.
Gonsalves has emerged as the club's second-best pitching prospect behind Tyler Jay, while Palka smacked 34 homers between Double-A and Triple-A. The Twins are still hoping for more from relievers such as Nick Burdi and Mason Melotakis, who have had injury issues, but J.T. Chargois seems due for a big role next year now that he's finally harnessing his impressive stuff. It's too early to declare any of their young prospects such as Jose Berrios done, despite his initial struggles in the Majors.
Is Jorge Polanco the Opening Day shortstop in '17?
-- Andrew W., Moorhead, Minn.
Polanco, 23, enjoyed a strong rookie season, hitting .282/.332/.424 with 23 extra-base hits, 27 RBIs and four stolen bases in 69 games. He's also a breakout candidate for next year, but has work to do defensively.
Manager Paul Molitor was asked late in the season if he was ready to declare Polanco his starting shortstop next year, but stopped short of saying that will be the case. Polanco still profiles more as a second baseman, so the new Twins management will have to decide what's best for his future and if he really can stick at short defensively, given his average range and arm. Polanco could be a trade candidate or could move to second in the unlikely event that Dozier is moved.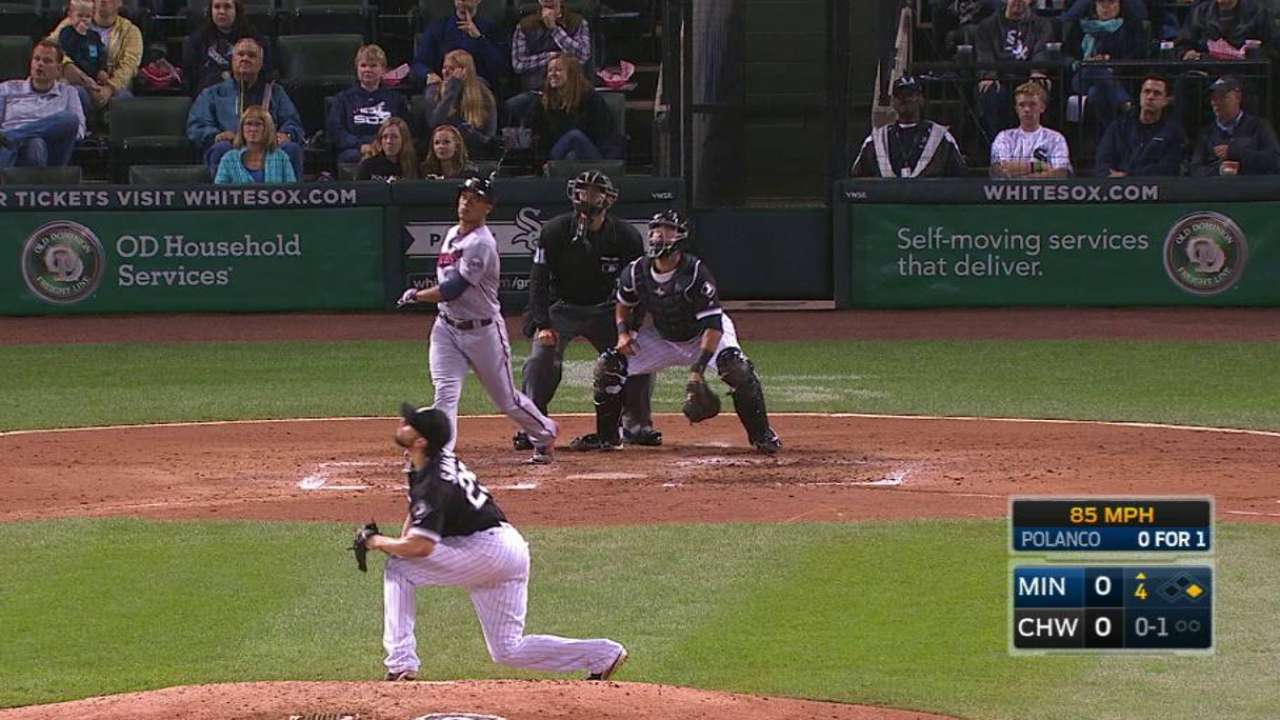 Do you think the new front office is going to be required to retain Molitor after a rough end to the year?
-- Tim N., Lubbock, Texas
At this point, it seems apparent that Molitor will be back, as ownership has publicly stated he'll remain as the manager, and he said late in the season that he wanted to return. But the rest of the coaches met with interim general manager Rob Antony the day after the season ended and were told that their statuses were all to-be-determined once the new front office is in place. So while Molitor's job is safe, that's not the case for the rest of the coaching staff.
What are your thoughts on Byungho Park for next season?
-- Kevin C., Boston
Even with his struggles, Park showed his immense power, but the adjustments to Major League pitching and American culture were a lot for Park to deal with in his first year. It also didn't help that he had an injured right wrist throughout most of the season and ultimately underwent season-ending hand surgery that was related to his wrist issues.
Park is a bounce-back candidate next year, but the Twins still have a crowded corner infield, especially with first baseman Kennys Vargas showing some value in the Majors after his struggles last year. The new front office will be tasked with trying to sort out that logjam, and moving third baseman Trevor Plouffe to make room for third baseman Miguel Sano seems to make sense.
Rhett Bollinger has covered the Twins for MLB.com since 2011. Read his blog, Bollinger Beat, follow him on Twitter @RhettBollinger and listen to his podcast. This story was not subject to the approval of Major League Baseball or its clubs.