McGee on a mission to pull weight in bullpen
Rockies lefty reliever 'excited' about building back strength in offseason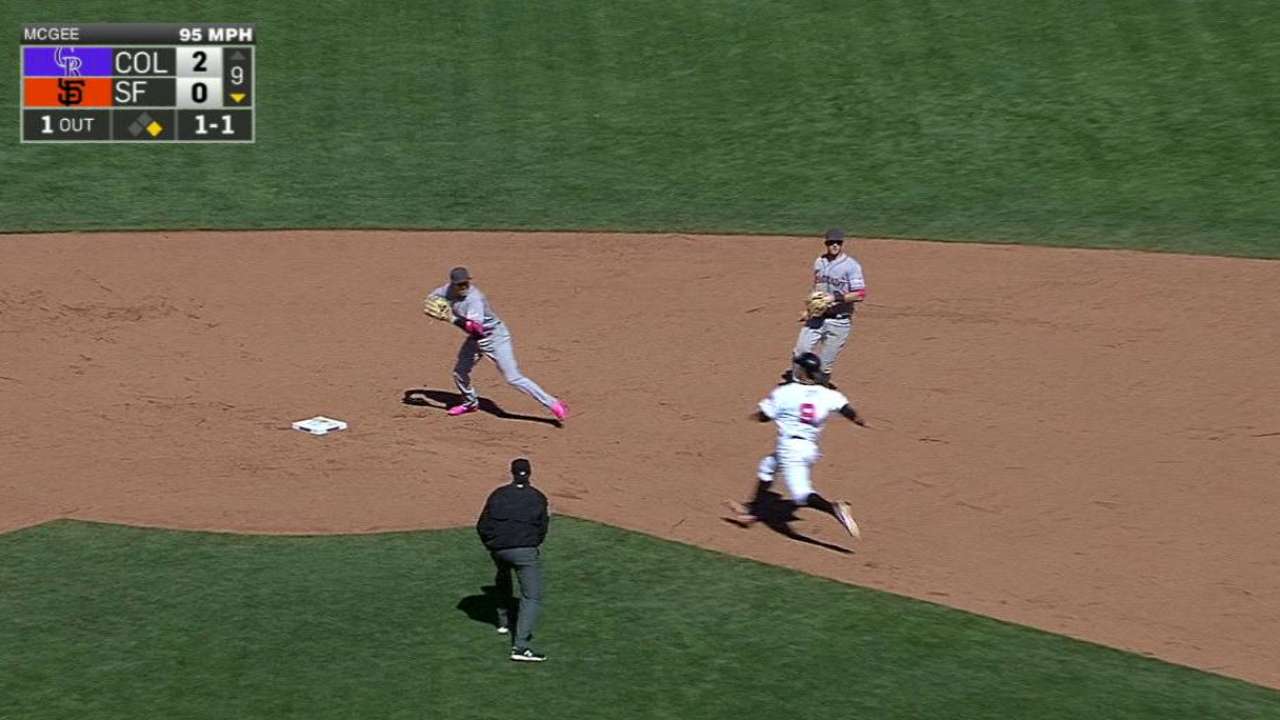 DENVER -- A painful 2016 season has led Rockies left-handed reliever Jake McGee straight to the weight room.
McGee arrived last offseason in a trade with the Rays, was named Colorado's closer late in Spring Training and began the year in solid fashion. Through 21 appearances, he was 15-for-17 on save chances. But he was placed on the 15-day disabled list with left knee inflammation on June 11, then struggled with consistency upon his return.
Although McGee didn't yield a run in his last 10 appearances, his final numbers -- a 4.73 ERA and a 5.29 fielding-independent ERA (FIP) -- were dramatically higher than the 2.77/2.58 he posted with Tampa Bay from 2010-15.
McGee, 30, never regained his full strength after undergoing a left meniscus procedure late in 2015 with the Rays. So he isn't going to let up on his physical recovery in hopes of a better '17.
"This is the first offseason that I'm not going to take any time off from knee strengthening and squats every three or four days," said McGee, who is heading into his final year of arbitration after making $4.8 million in 2016. "I'm doing squats with weight, knee manuals -- outside, bending -- just kind of activating my quads. I'm pretty excited about it."
A bounceback from McGee could be one key to improving a bullpen that posted a Majors-worst 5.11 ERA in 2016. He was one of three veteran bullpen additions because of injury risks that were known when they were acquired.
The Rockies signed righties Jason Motte (two years, $10 million) and Chad Qualls (two years, $6 million) after they had injuries in 2015. Motte's shoulder issues marred his season and Qualls came down with colitis in July and made just eight more appearances -- none after Sept. 13. All this happened in a year when the Rockies had to wait until July 5 for eventual closer Adam Ottavino, who was recovering from Tommy John surgery.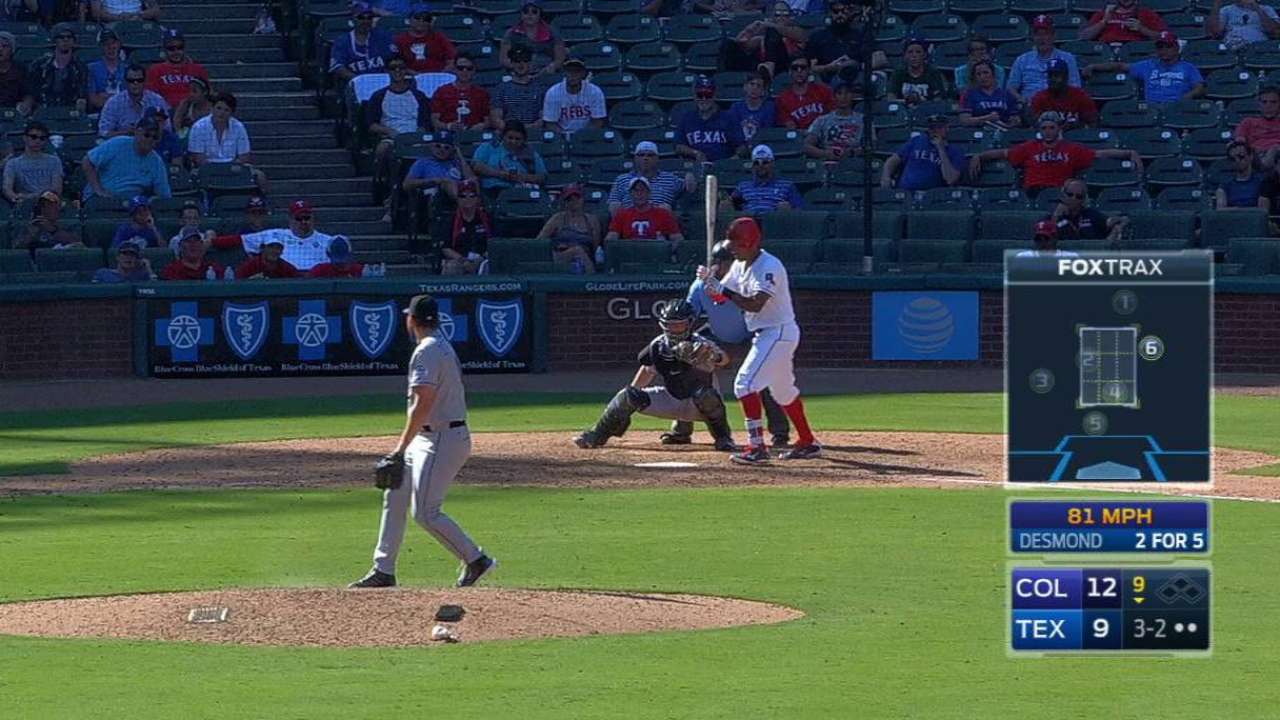 McGee, acquired by Colorado on Jan. 28 with budding rotation star German Marquez from Tampa Bay for outfielder Corey Dickerson and Minor League infielder Kevin Padlo, is younger than Motte (34) and Qualls (38). And if McGee can rebound, he'll join Ottavino as experienced, versatile relievers who fit several late-innings roles. It's a formula that has served many postseason teams, including the 2016 World Series participants, the Cubs and Indians.
"The first two months, I had 15 saves. I was doing well, pitching real well, and then I got hurt and didn't get my strength back," McGee said. "But the last few months showed that I'm getting back to where I need to be this offseason. They know what I can do. They saw it in the first few months of the season."
McGee's knee issues diminished his calling card -- a four-seam fastball that averaged 96.25 mph through 2014. It dipped to 95.57 mph in '15 and 94.01 mph in his first season with the Rockies. When he returned, he was still building strength in his legs, so his timing was off.
To work around the lower-velocty fastball, McGee threw his slider and curveball a combined 15.76 percent of the time. Not since 2011, when he used breaking pitches 16.63 percent of the time, had he pocketed his fastball so often.
But McGee believes if he is healthy, he can make development of other pitches a weapon, rather than just a way to survive.
"It was hard mentally to deal with, but at the end of the day, I'm going to be strong from it and learn from it," McGee said. "It's just going to help me become a better pitcher than I was before, having to rely on my offspeed stuff more. I was known as a guy who threw 95 percent fastballs. I have a few extra weapons that I can pull out."
Thomas Harding has covered the Rockies since 2000, and for MLB.com since 2002. Follow him on Twitter @harding_at_mlb, listen to podcasts and like his Facebook page. This story was not subject to the approval of Major League Baseball or its clubs.