MLB.com Columnist
Anthony Castrovince
Fans all over: Tribe's reach wider than you might think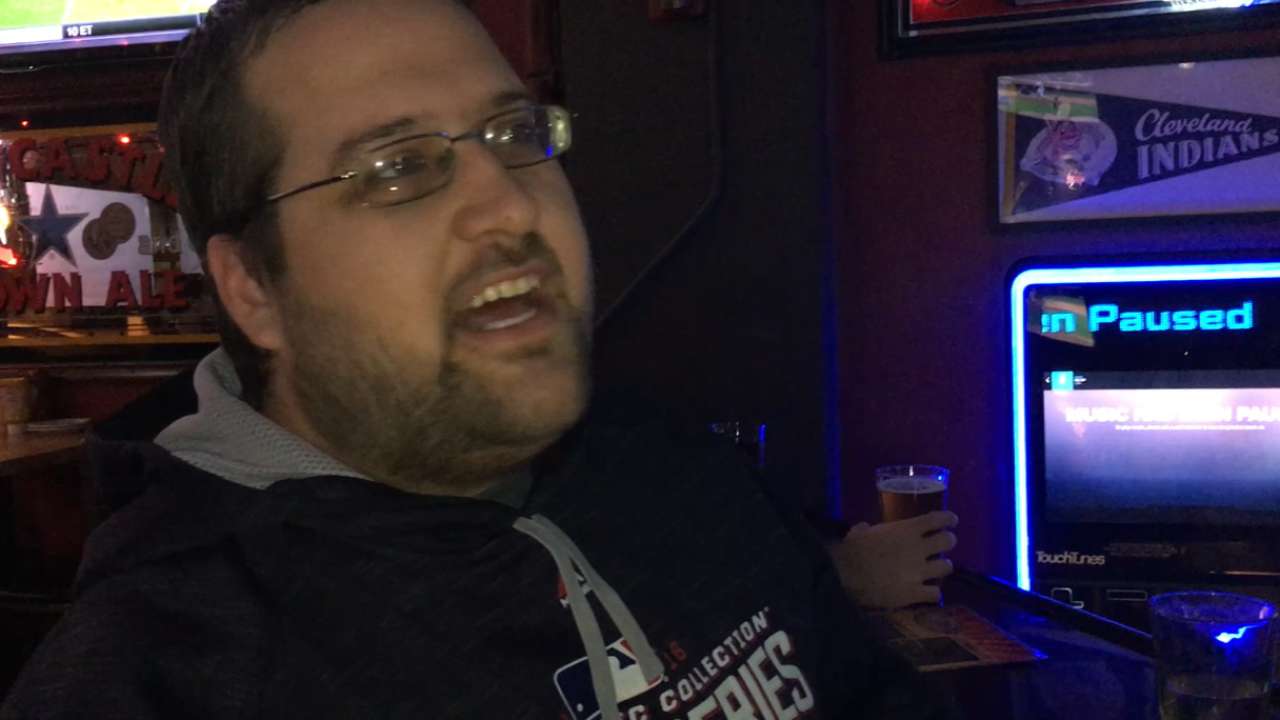 CLEVELAND -- This is no major market, and because of that, the Indians' fountain of fandom might not overflow quite as it does for their World Series-rival Cubs.
But if rooting for an oft-overlooked underdog with a puny payroll that advanced to this point despite losing two stud starters and an elite outfielder to injury is not enough to woo you into pulling for the American League champs in this Fall Classic, which begins Tuesday night at Progressive Field, perhaps there are other connections you ought to consider. The reach of this team is wider than you might initially think.
• Shop for Indians World Series and AL champs gear
Buckeye brethren: It's not just the city of Cleveland and the surrounding suburbs that ought to be behind the Indians, but the entire northern half of Ohio. After all, many of these guys came up in an organization with a broad base in the Buckeye State.
• World Series Game 1: Tuesday, 7:30 p.m. ET air time | 8 ET game time on FOX
When they call Ohio a "swing" state, it doesn't have to only apply to the presidential election. It can also be a reference to all the bat-swinging going on in the Minor League outposts that the Tribe stocks with talent.
Jason Kipnis, Francisco Lindor, Tyler Naquin, Lonnie Chisenhall, Jose Ramirez, Roberto Perez, Danny Salazar, Josh Tomlin, Cody Allen -- all of these guys were original acquisitions by the Indians, which means they paid their developmental dues at Double-A Akron and Triple-A Columbus. Many of them also made stops at Class A Short-Season Mahoning Valley, near Youngstown, Ohio, and Class A Lake County, on Cleveland's east side.
• 'This is our year': Tribe fans confident vs. Cubs
Just deserts: Speaking of Tribe terminals, let's get the west side of Phoenix in on the action, eh?
The Cubs can lay claim to points east in the Phoenix metropolitan area, and we all know what a tourist destination Sloan Park has quickly become. But nearly eight years ago, the Indians set up shop out west, in the middle of the desert by an aviation graveyard, and they've helped make baseball a spring staple for the good people of Goodyear, Ariz. So now would be a good time for Goodyearians(?) to show their love and support, and maybe nearby Surprise, Ariz., which must have had some mojo rubbing off on the Royals last year, can get in the action, too.
Hey, Chicagoland: Would it be crazy to suggest some people in Chicago should be rooting for the Indians? Well, no, not when you remember a good number of them are so staunch in their support of the White Sox that they can't bear the sight of the North Siders going the distance.
Lone Star love: If the people of Celina, Texas, can tear themselves away from high school football for just a few days, then surprise AL Championship Series Game 5 hero Ryan Merritt is their man of the moment. He was so in control on the big stage, you'd think he was G.A. Moore Jr. (the legendary Texas high school football coach who won his first state title with Celina High).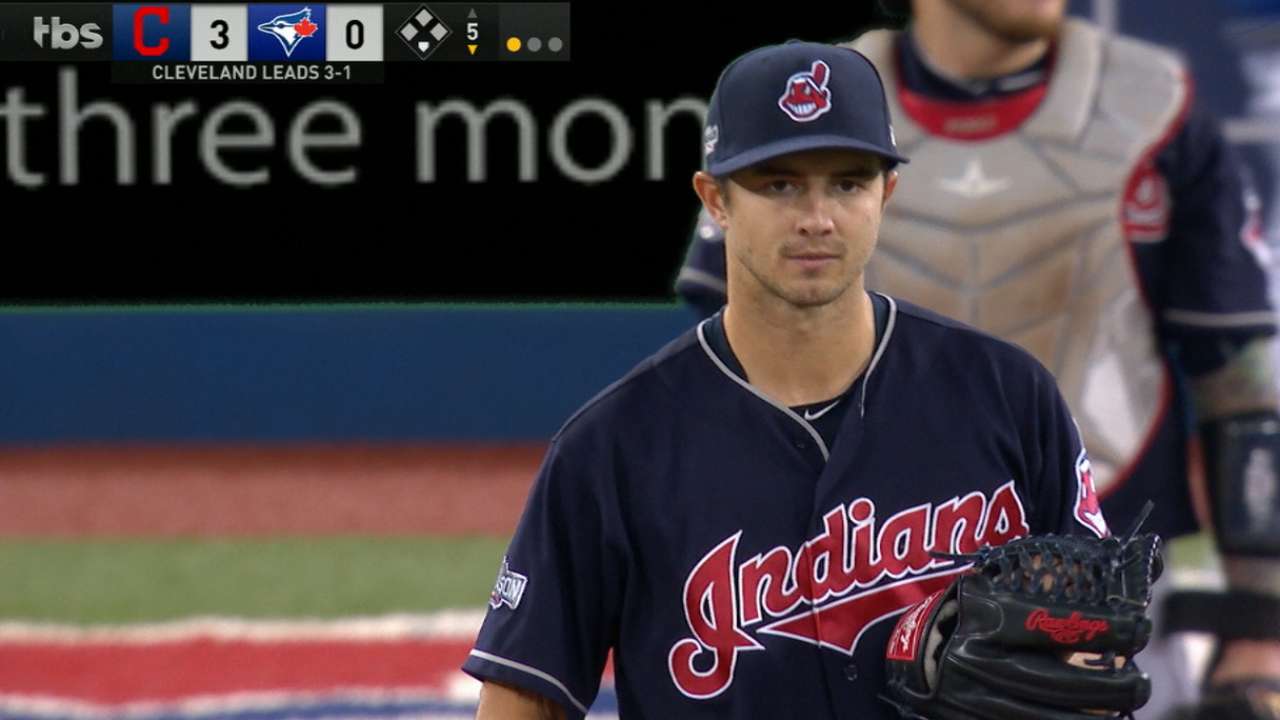 Texas is well represented on this roster, thanks to the offseason residences of Tomlin (Whitehouse), Naquin (Iola) and Mike Napoli (Dallas).
• Cut4: Wedding gifts have begun arriving at Merritt's house
P.R. power: Puerto Rico is pulling for Lindor. Well, OK, fellow young stud infielder Javier Baez is from there, too. But Tribe catcher Perez and first-base coach Sandy Alomar Jr. were also born in Puerto Rico, so the Tribe ought to have the edge on the island.
(South) American League champs: Brazil's on a World Series roll, first with Royals outfielder Paulo Orlando representing the country last fall and now with Tribe catcher Yan Gomes. We'll see if Gomes, who has been on the active roster but has yet to make an appearance in the postseason (he's still playing with a broken bone in his right hand) is the only guy on this Series stage from Brazil, so that ought to buy the Indians a couple hundred million fans right there.
Travelin' man: Corey Kluber covers a lot of ground. His dad worked in real estate, and his profession had the family on a military-like trek through various locales -- Birmingham, Ala. (where Kluber was born); Dallas (where he went to high school); El Paso, Texas; Montpelier, Vt. and Atlanta, to name a few. Surely, some folks in those areas can be programmed to root for Kluber, or at the very least, he'll have the support of everybody at Stetson University, just as fellow Hatter Jacob deGrom did in last year's Fall Classic.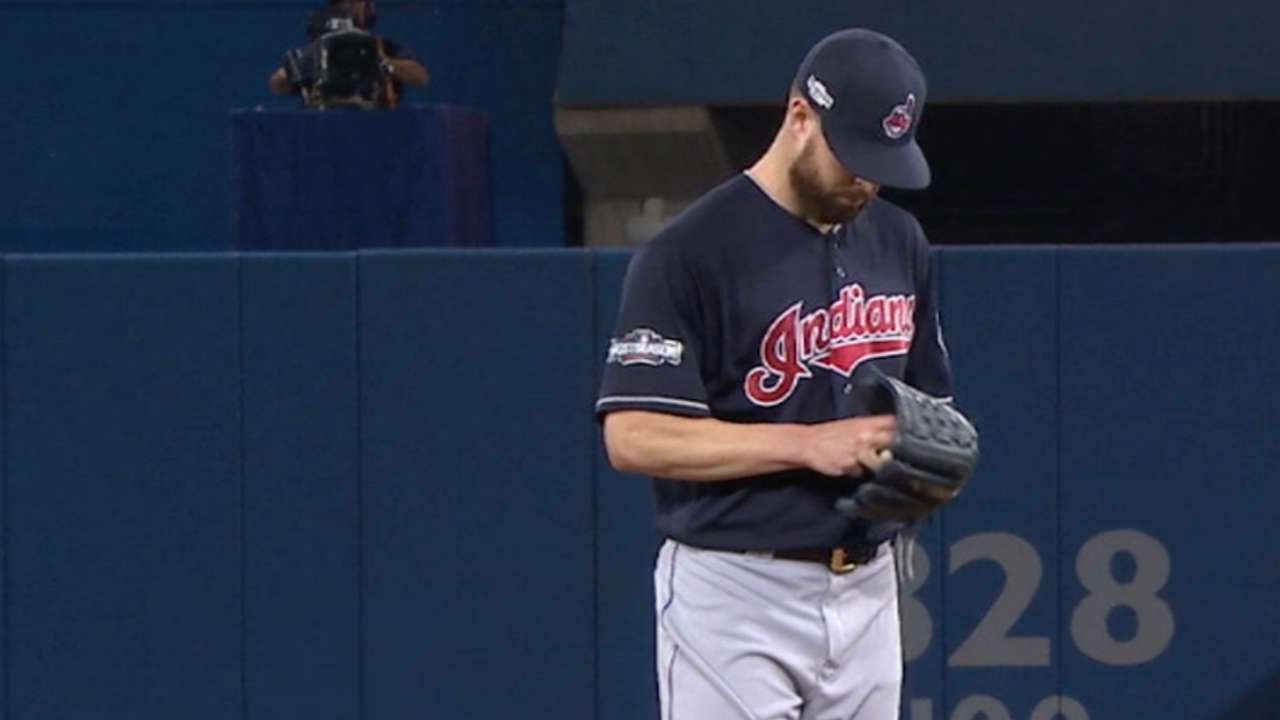 Schooled: While we're on the collegiate path, let's get a few major programs in on the action. The University of North Carolina can pull for the legendary lefty (and former Tar Heel) Andrew Miller, Texas A&M can pull for Naquin (and maybe Texas can get in on the action, considering Naquin unwittingly made a "Hook 'Em Horns" symbol after his game-winning inside-the-park home run in August) and UCLA can back Trevor Bauer.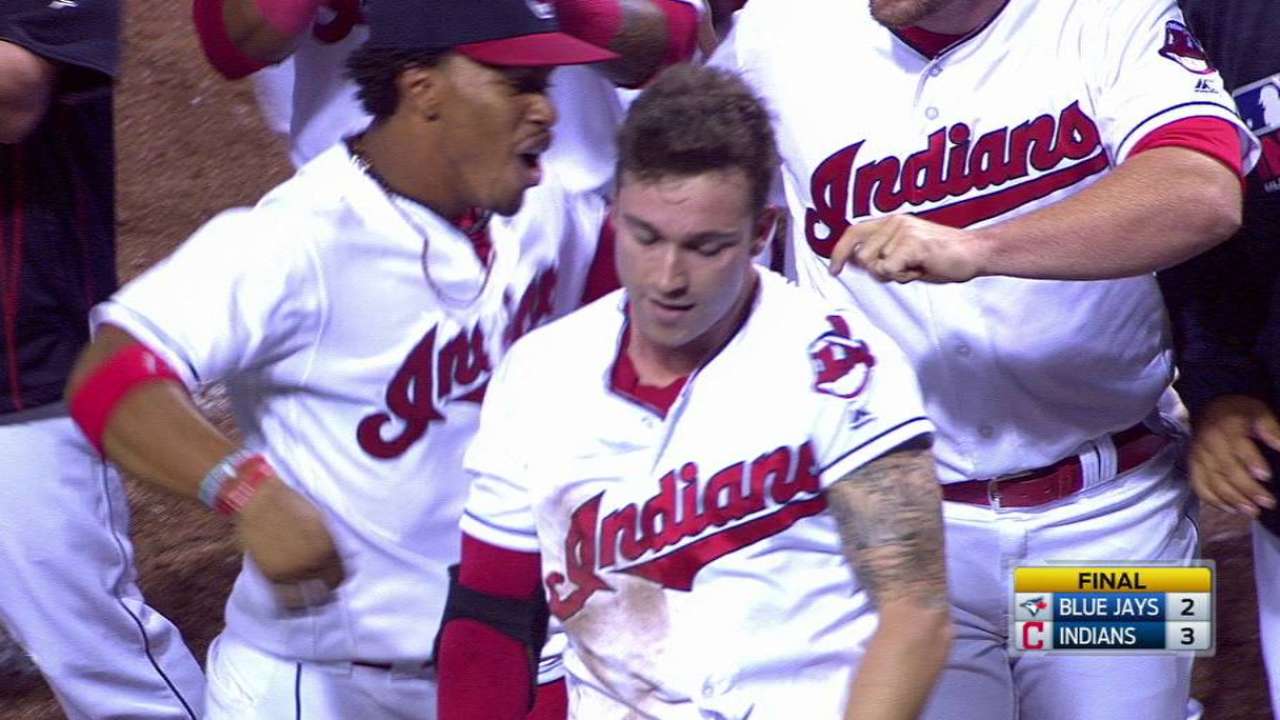 Come to think of it …
Drone on: The entire drone hobbyist community (more than half a million drones were registered with the FAA just in the first eight months of the registration program this year) ought to be behind Bauer as he tries to recover from a drone attack in time to pitch in this Series. That kind of support can really propel a person to great heights!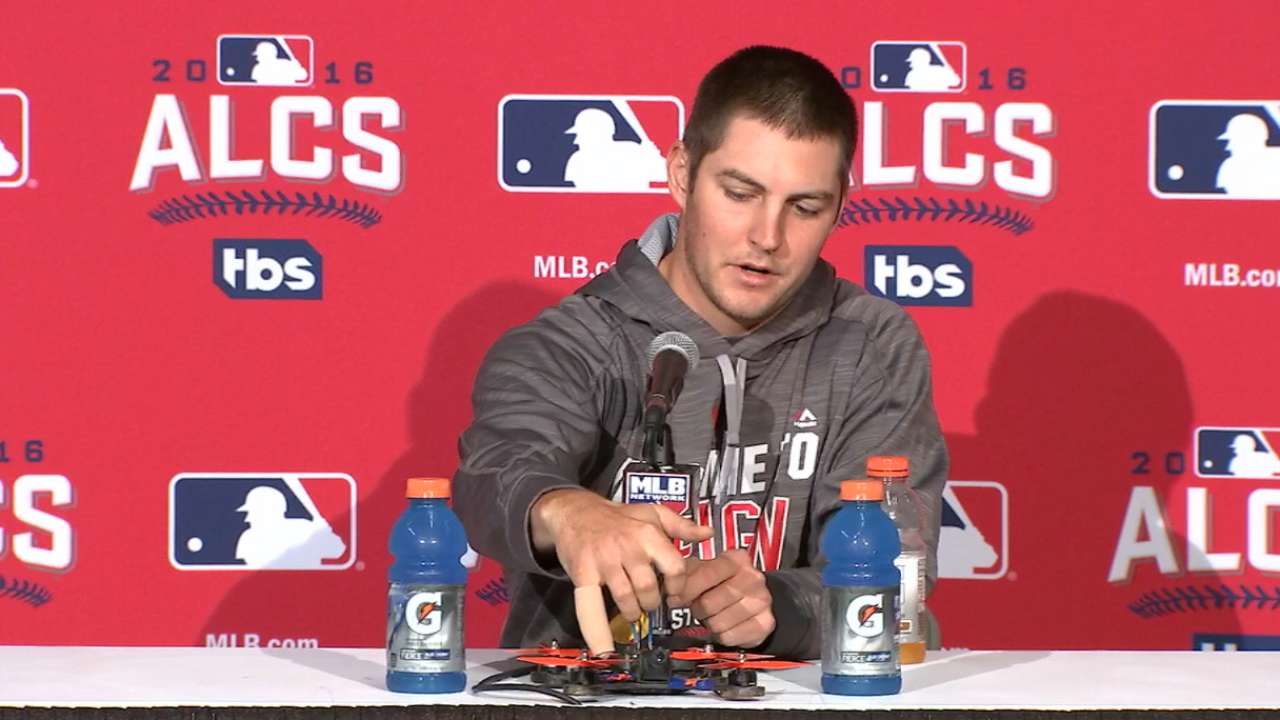 The Francona factor: Lastly, how about the skipper, Terry Francona? He's got the western Pennsylvania region locked up, as his dad, Tito, still lives there. He's a regular at his alma mater University of Arizona's basketball games, so that's got to earn him some Wildcat love. And while Red Sox Nation, which we know comprises a lot of hearts even outside of New England, will be torn in this Series -- what with Theo Epstein on the other side -- rooting for the Cubs runs the risk that Epstein's signature achievement will no longer be breaking the Curse of the Bambino in his real hometown, but breaking the Curse of the Billy Goat in his adopted one.
You really want that to happen, Red Sox fans?
Back Tito. Back the Tribe.
Anthony Castrovince has been a reporter for MLB.com since 2004. Read his columns and follow him on Twitter at @Castrovince. This story was not subject to the approval of Major League Baseball or its clubs.