MLB.com Columnist
Anthony Castrovince
For Merullo family, Cubs' World Series run 'beautiful'
'He treasured the experience,' says grandson of longest-living '45 Cubs player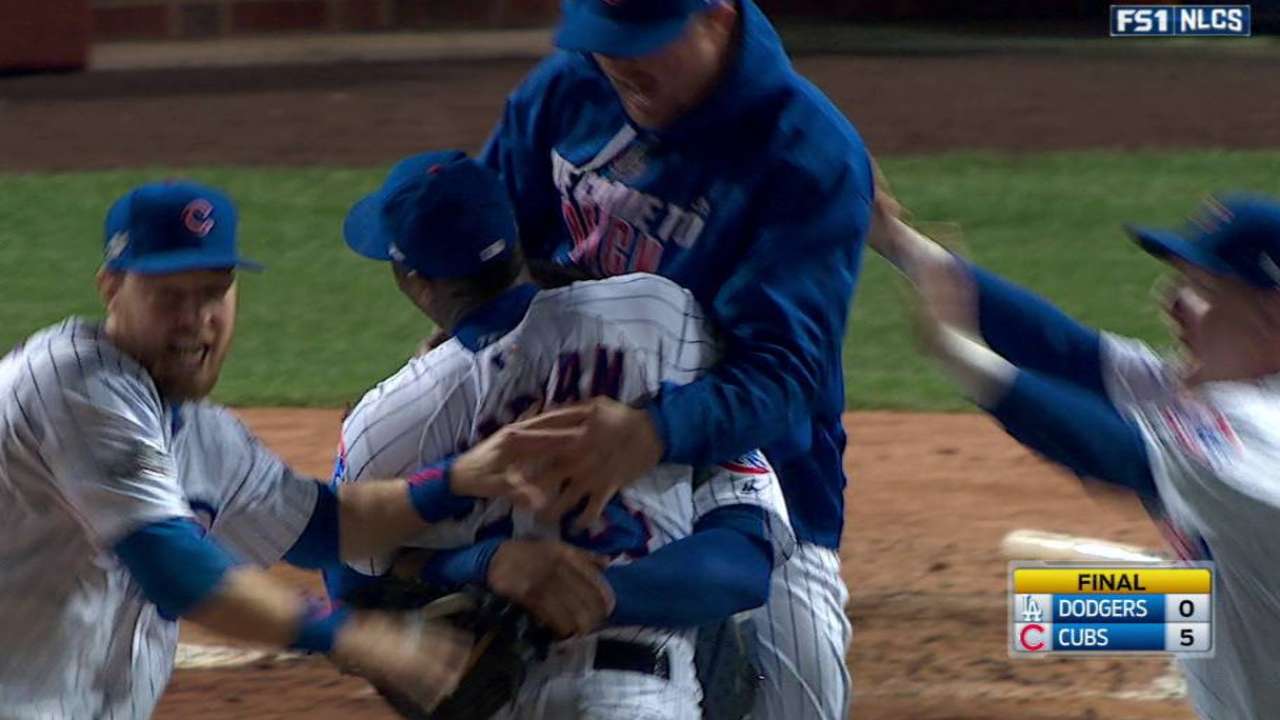 The scar was his souvenir, the physical reminder of his professional height. And so, on the off chance it was fixing to fade, the old man used to pick at that thing on his left forearm, a habit that would have been disgusting if it weren't so oddly endearing.
Lennie Merullo's scar was a remnant of the 1945 World Series -- the last Fall Classic to feature the Chicago Cubs until the one that begins Tuesday night at Progressive Field. Merullo so loved the Cubs and his experience with them that the scar was, to him, a meaningful memento, regardless of the end result, and he remained fond of that physical feature up until his death, at age 98, in 2015, when he became the last player from that '45 team to pass away.
• Get official gear: Go, Cubs, going to World Series!
"I can't remember the player who slid into him on a tag play and cut up his forearm, but it wasn't a dirty play or anything like that," said Lennie's grandson, Matt Merullo. "He was so happy to have that. He wanted to have that nasty scar his whole life so he could tell people he got it in the World Series. That was his thing."
Matt was himself a Major League player, serving parts of six seasons with the White Sox, Indians and Twins. He also played briefly in the Angels' and Cubs' organizations. Then he served as an area scout for the D-backs and, until recently, as a Minor League manager for the Orioles.
• World Series Game 1: Tuesday 7:30 p.m. ET/6:30 CT air time/8 ET/7 CT game time on FOX
The point is that the younger Merullo bounced around quite a bit, thus informing his accurate opinion that in the baseball industry, you are often merely a mercenary with no true ties.
For Lennie, the experience could not have been more different.
"He was just Cubs, Cubs, Cubs, Cubs, Cubs," Matt said with a laugh. "He was just a piece of work."
Lennie loved the Cubs. Aside from a short stint in the Philadelphia Athletics' organization in Double-A, they were the only team he had any association with. They signed him when he was still a senior at Villanova in the late 1930s, ending his amateur status. Lennie was put on a train, met owner Philip K. Wrigley, was taken downtown to get fitted for a new suit and returned home to East Boston with a $1,500 check in hand.
"The story goes that he walks into his parents' house, pounds on the door, puts his foot on the table and slides the check across to his parents," Matt said. "He says, 'This is a check for playing baseball,' and his mother stands up and says [to his siblings], 'Everybody go play ball!'"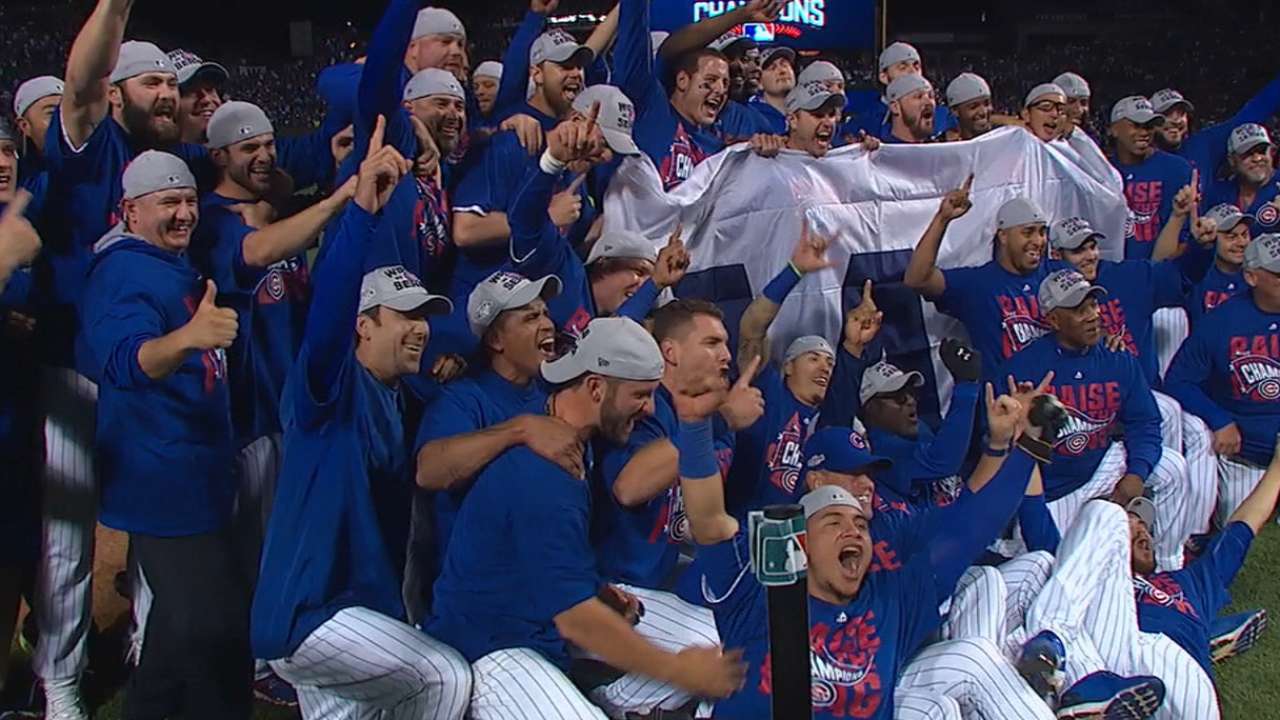 Rather than finish his senior year, Merullo showed up at Spring Training in '39, and he wound up reaching the big leagues two years later, at the age of 24. This was in the midst of the World War II effort, when many frontline players were in military service. Merullo got a deferment because of his colorblindness, and his career, which touched seven seasons, was not one of great distinction.
If not for outliving all his '45 teammates, his career would best be remembered for his fielding faux pas on Sept. 13, 1942, when he committed four errors in a single inning against the Braves in Boston. The errors were attributable to nerves, for that just so happened to double as the day Merullo's first son (and Matt's father), Len, was born. Merullo, ever the jovial sort who could laugh at himself, actually took the cue from the Chicago newspapers in giving the boy the nickname "Boots" on account of the errors. "Boots" Merullo went on to become a Pirates prospect whose career was cut short by a freak injury.
Lennie appeared in 639 games, compiling a .240 average and a ton of stories he'd pass along to his kin. But nothing made him prouder than having appeared in the '45 Fall Classic against the Tigers, even if only for two unsuccessful at-bats in a seven-game series the Cubs lost.
"He thought about it the same way a kid would think about it," Matt recalled. "He'd say, 'Boy it was really a lot of fun.' He treasured the experience his whole life."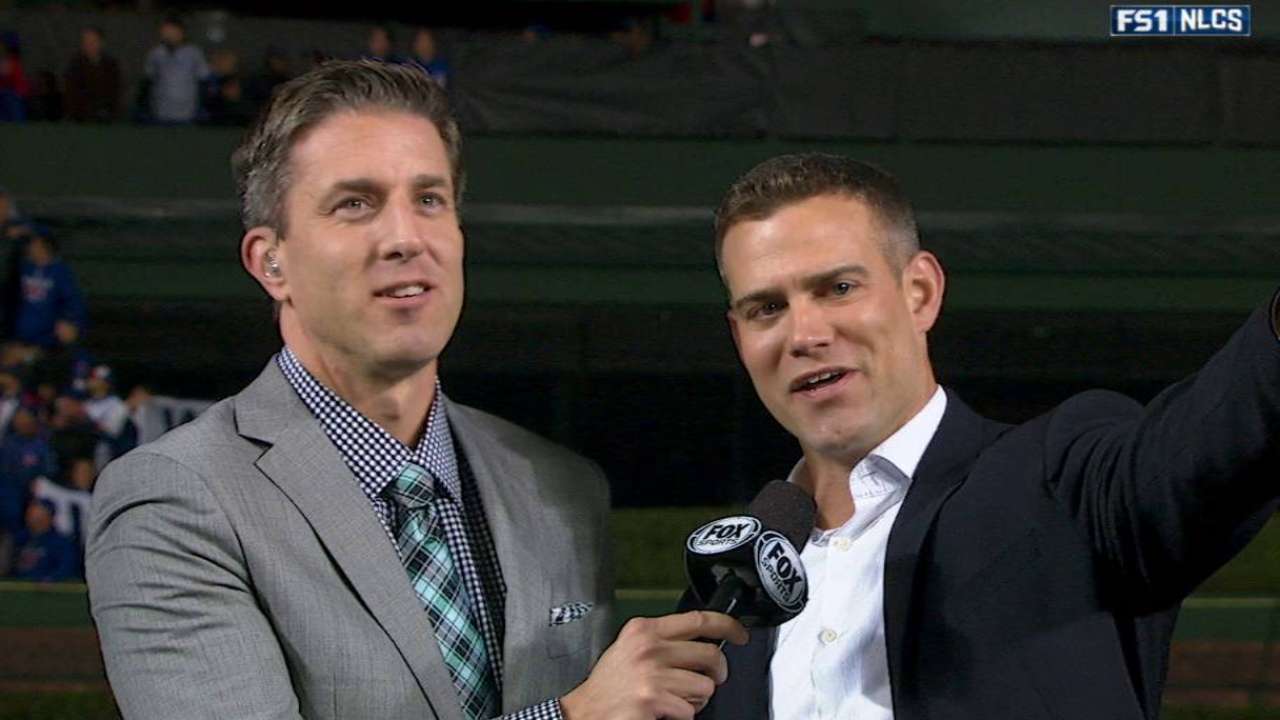 His wife, Jean, who is still living, did not look back on the experience quite as fondly. She would tell Matt stories about how upset the Cubs' wives were with the accommodations Wrigley initially arranged for the Series.
"They put them on a boat on Lake Michigan, because they wanted to keep everybody under the same roof," Matt said. "It was a fancy boat, but the women didn't want to be on a boat. The women put up such a stink that he moved them to a regular hotel downtown."
Years later, it was a different Cubs ownership group -- the Ricketts family -- that got in touch with Merullo and, as part of the celebration of 100 years at Wrigley Field in 2014, asked him to throw out a ceremonial first pitch before a game against the Marlins. Merullo used a walker to go from his wheelchair to the mound, and he got a rousing ovation from the fans both for his pitch and for his seventh-inning-stretch rendition of "Take Me Out to the Ball Game."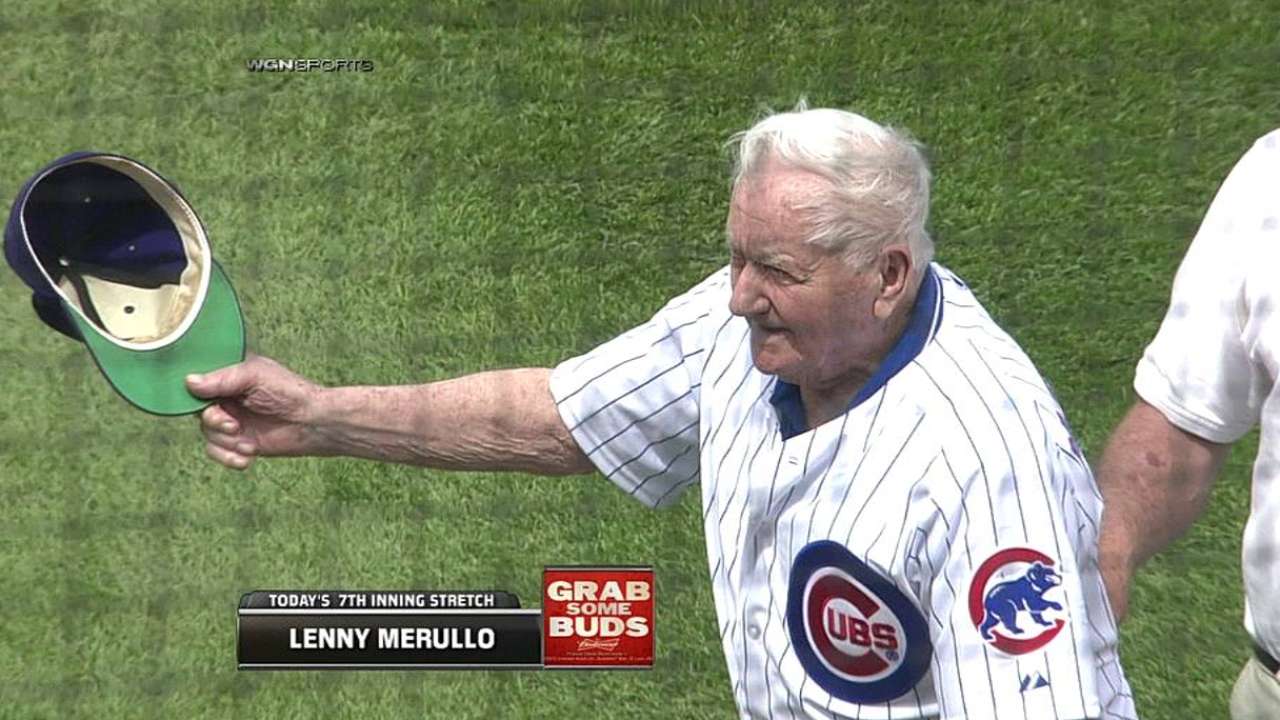 "While I have experienced many joys as owner of this great franchise," owner Tom Ricketts said at the time of Merullo's death, "one of the most memorable was meeting Lennie."
So the Cubs return to the Series stage for the first time since '45, they've got a big fan -- one with the scar to prove it -- pulling for them in the heavens.
"He was a real, true Cubs fan and loyal," Matt said. "So this is beautiful. It's great to see the Cubs doing this."
Anthony Castrovince has been a reporter for MLB.com since 2004. Read his columns and follow him on Twitter at @Castrovince. This story was not subject to the approval of Major League Baseball or its clubs.