Inbox: What will Cain's role be in 2017?
Beat reporter Chris Haft answers questions from San Francisco fans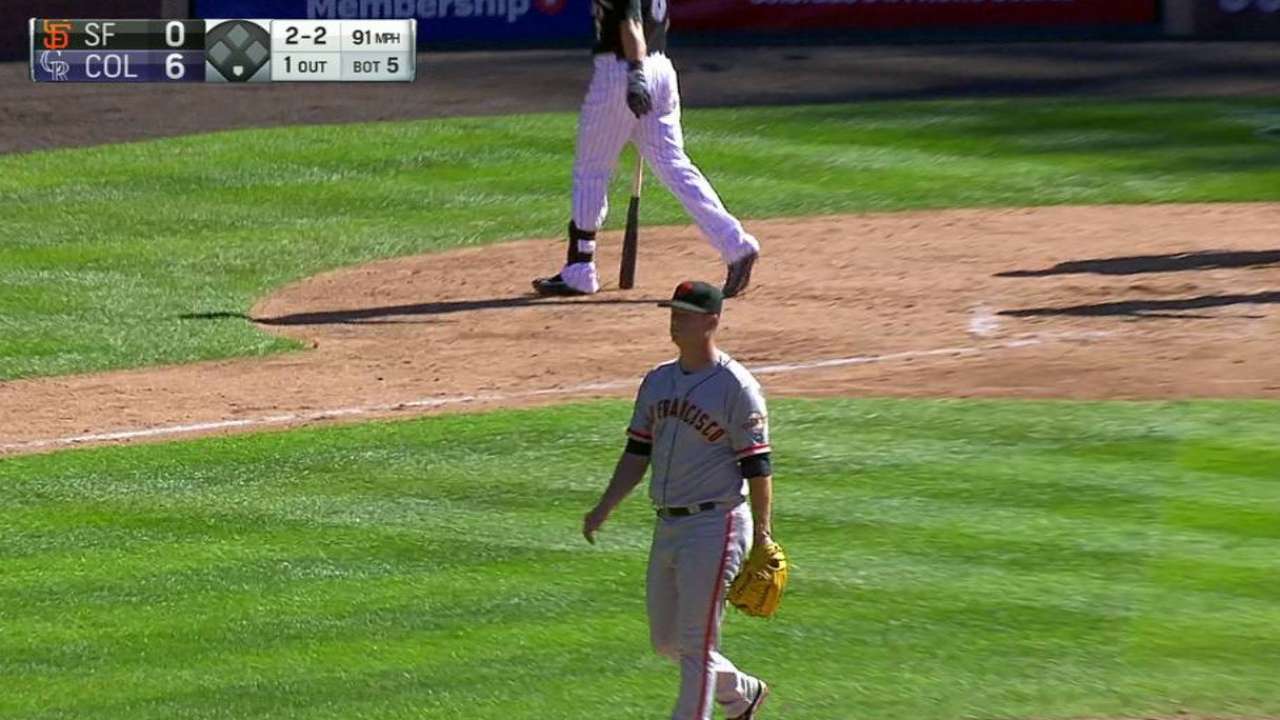 With Albert Suarez slated as the long reliever, is it possible to convert Matt Cain to a closer? He seemed to have troubles in his starts by the third or fourth inning of work. What other option does he have if he doesn't make the fifth starter role?
-- Keith B., Edmonton, Alberta.
Making Cain a closer was a heck of an idea when he was 22 years old and could throw fastballs all night. I believe the Giants' hierarchy discussed the possibility of switching him to relief. Cain ultimately proved too valuable as a starter. Moreover, Brian Wilson came along at about the same time.
I doubt that Cain possesses the physical capabilities to be a closer. Granted, he'd be asked to throw only 20 or so pitches instead of 100. But closers must be ready to throw at maximum effort for 60 to 80 games, and I'm not sure if Cain's arm is resilient enough to handle that.
• Submit a question to the Giants Inbox
Suarez still has to win a job. He's not experienced or accomplished enough to be considered a lock. If Cain does not secure a spot in the Giants' 2017 starting rotation, it's easy to envision a scenario in which he becomes the long man and spot starter.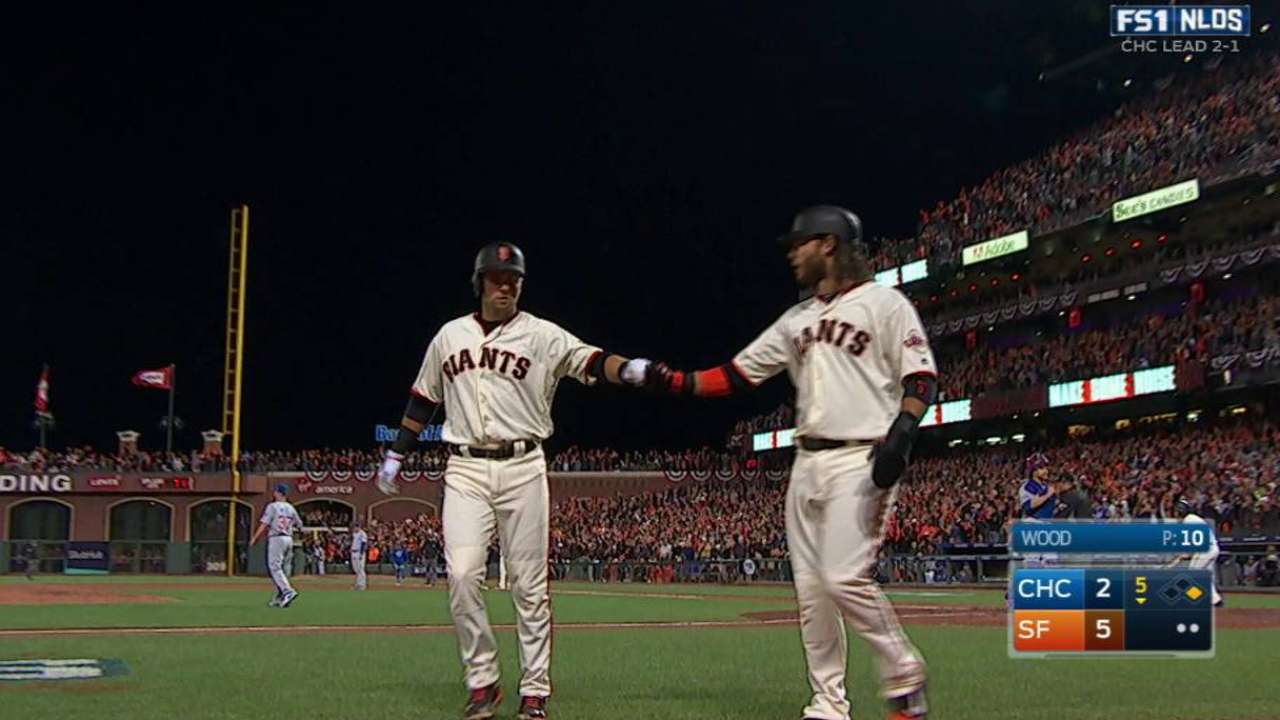 How do the Giants plan to improve their disappointing offense? Brandon Crawford was the only infielder to meet expectations at the plate. Can Eduardo Nunez play second base and platoon with Joe Panik? Speaking of platooning, how about platooning Brandon Belt with Hunter Pence in right field? I know that would mean a lot fewer at-bats for Pence, but I just don't think he's an everyday player anymore.
-- Julie P., San Francisco.
Nunez can indeed play second base, but I think Panik deserves to remain the starter at that spot. The concussion he experienced in June did him no favors. He was the Majors' toughest player to strike out, so he must be doing something right. Nevertheless, the Giants would like to see him drive the ball more.
As for Pence, the Giants aren't paying him $18 million to be a platoon player. Besides, he didn't perform as poorly as you think. His .289 batting average was his best since 2011, and his .808 OPS virtually matched the .809 figure he took into this season. What he needs to do is stay on the field. He appeared in 106 games this year, barely enough to make an impact. Besides, though Belt is more nimble defensively than most people realize, I cringe at the thought of him trying to negotiate all the nooks and crannies in right field at AT&T Park. That would challenge any player.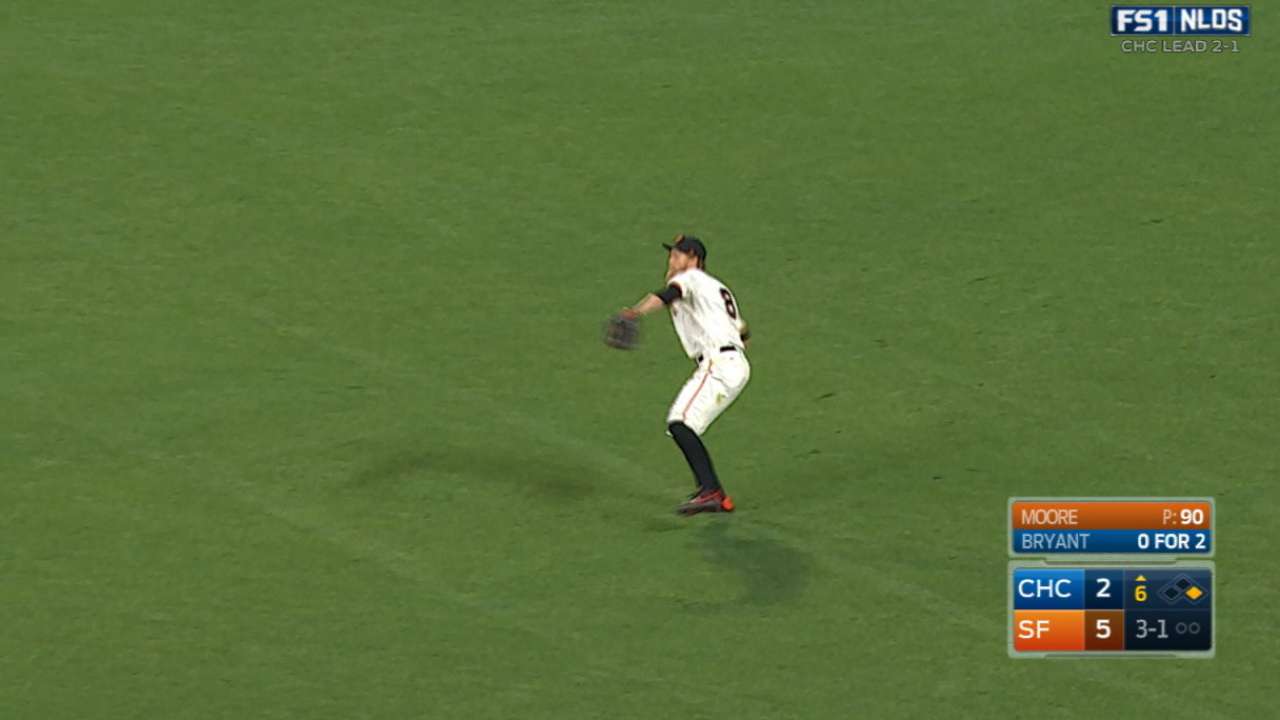 Horrible ending, as bad as Game 6 of the 2002 World Series against the Halos. The only difference is we have three Series rings since then. Bruce Bochy gets the blame on this one for sure. Matt Moore was rolling. Let him at least come out to start the ninth. (Free agents) Sergio Romo, Gregor Blanco, Jake Peavy, Angel Pagan and Javier Lopez can all go. Belt needs to play winter ball somewhere. He had way too many empty at-bats.
-- Steve R., Surprise, Ariz.
Remember that Moore underwent Tommy John elbow surgery in April 2014. That remained a concern for Bochy, who preferred not to allow Moore to approach his Major League season-high of 133 which he reached during his near no-hitter at Dodger Stadium on Aug. 25. I think you'll get your wish regarding the free agents. With the possible exception of Blanco, I can't envision any of them returning. I'm not so sure that winter ball would help Belt; at this stage of his career, taking a break from the game for a few months probably helps him more than anything. What he must do is find a way to put together two consistent halves in a season instead of flourishing for just one.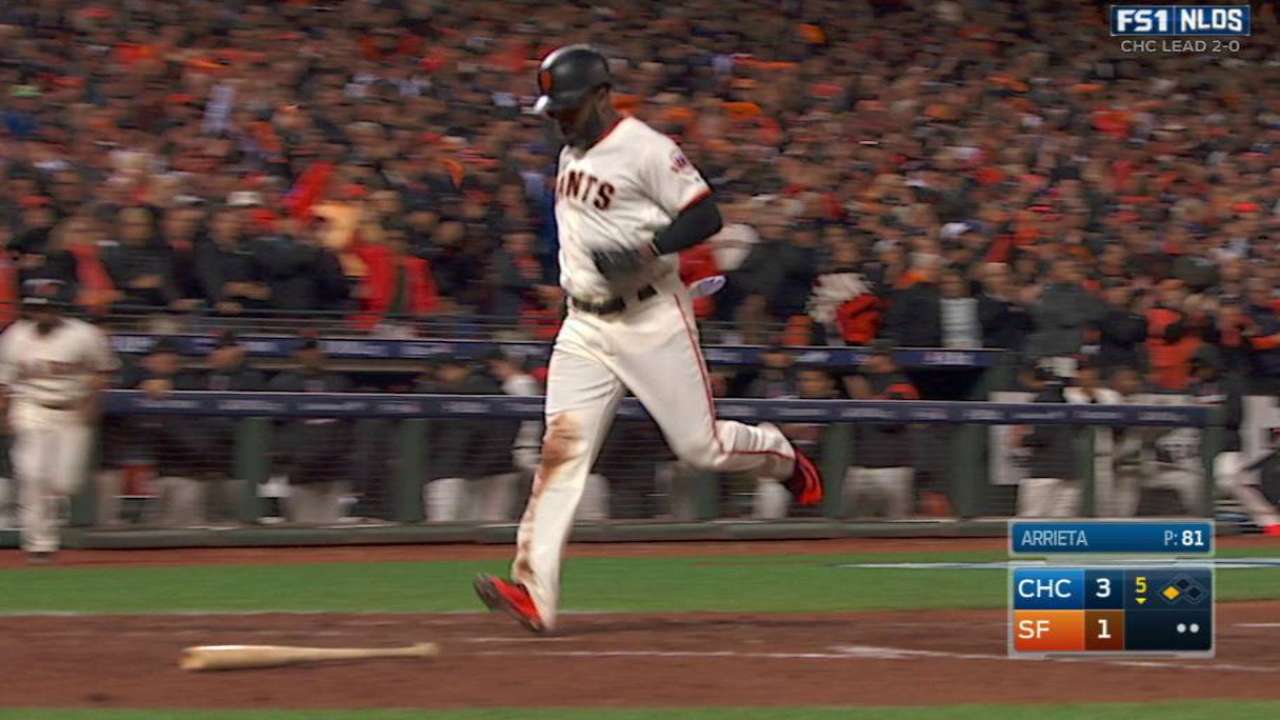 I'm a huge fan of Buster Posey, but though all parties won't admit it, it seemed like he was hurting down the stretch. What do you know about his health? Don't get me wrong; he's still great. He just didn't seem like the player we're used to. Do you see him playing first base full-time in the near future, and now that Belt is contractually locked up for the next several years, moving him to left field (though he's a fine defensive first baseman)?
-- LC Diamond, Pittsfield, Mass.
I heard talk that Posey's neck bothered him, though I never once saw him in the clubhouse with anything applied to that area. If -- if -- this is true, it would explain why he couldn't cut loose with his swing from time to time. I like the idea of moving Posey to first and Belt to left, even if it's done sparingly. But I doubt that anything like this will happen in the near future, because the Giants value Posey's defense behind the plate.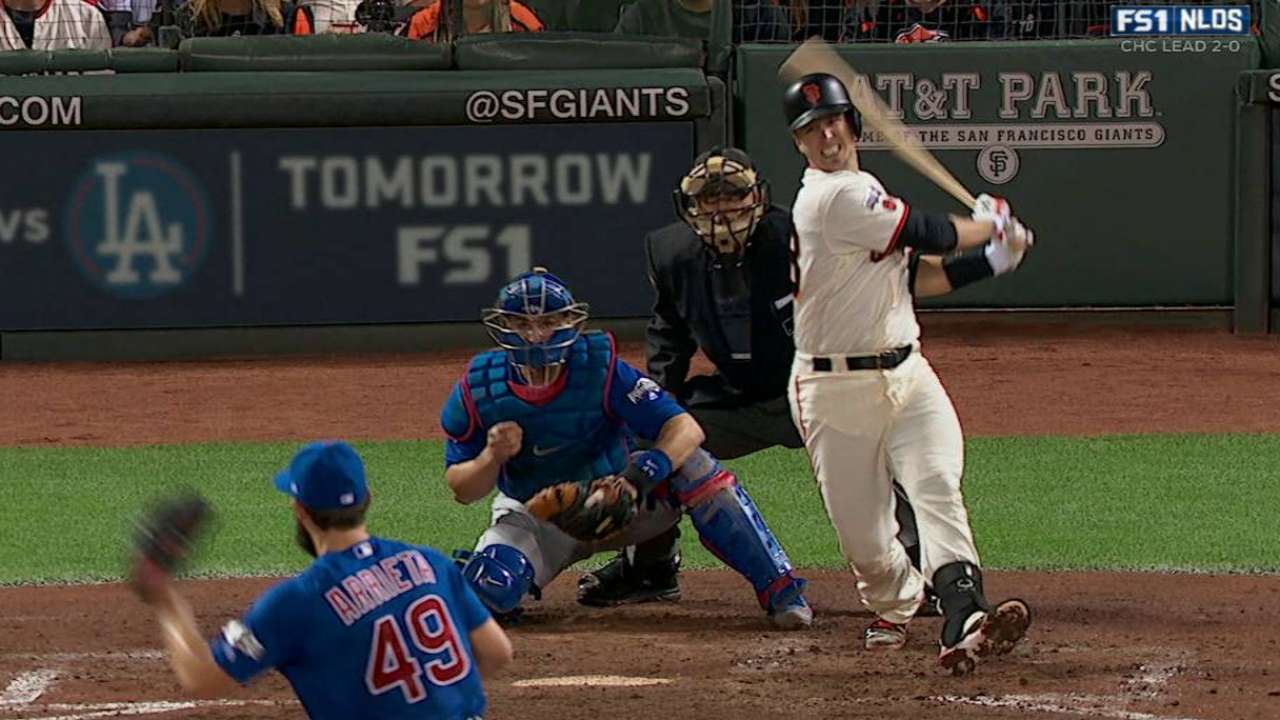 Chris Haft has covered the Giants since 2005, and for MLB.com since 2007. Follow him on Twitter at @sfgiantsbeat and listen to his podcast. This story was not subject to the approval of Major League Baseball or its clubs.