Roberts doesn't seek conversation after replay
'I think it was just time to refocus on this game,' manager says before NLCS Game 5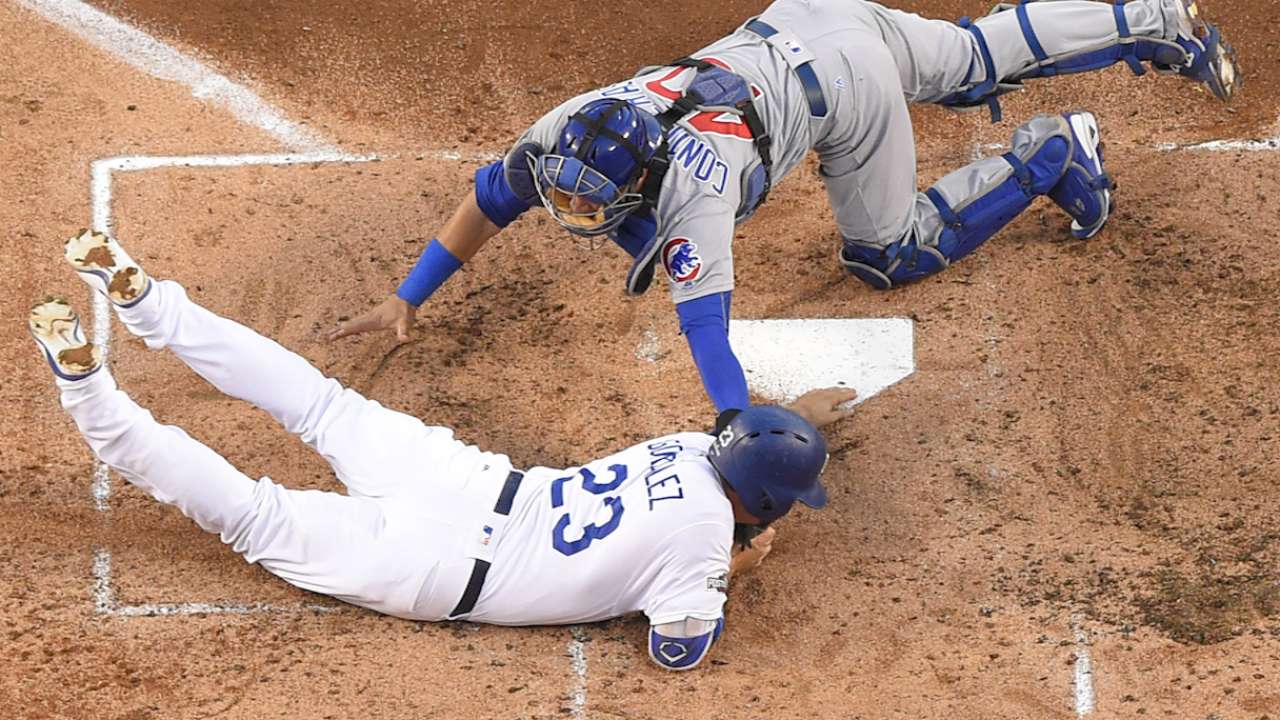 LOS ANGELES -- Dodgers manager Dave Roberts said he did not seek a conversation with MLB officials about the controversial replay decision in Wednesday night's Game 4 of the National League Championship Series.
"I just felt it's not going to change anything," Roberts said before Thursday's Game 5, which the Dodgers lost, 8-4, as the Cubs gained a 3-2 edge in the best-of-seven set. "Yeah, did it change momentum? Probably. At that point, we still had a chance to win the game. I think it was just time to refocus on this game."
• NLCS Game 6: Saturday at 8 p.m. ET/5 p.m. PT on FS1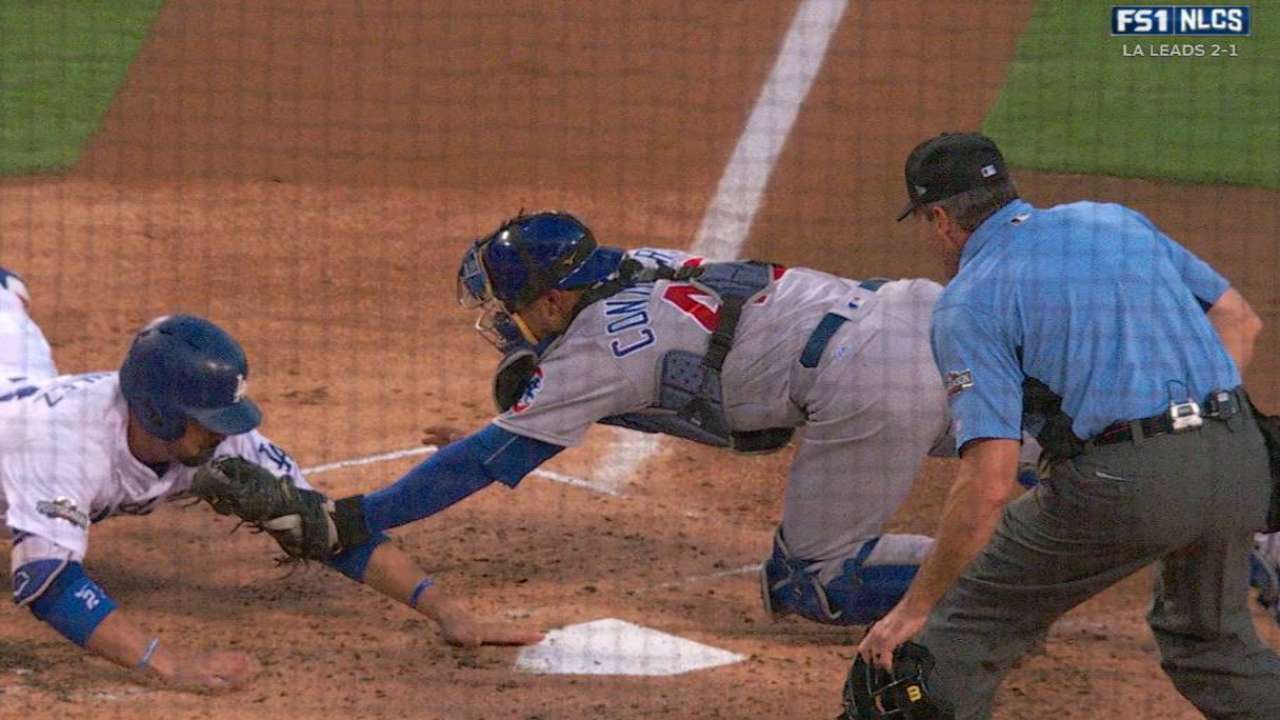 The postgame theme for the Dodgers was a perceived momentum shift resulting when Adrian Gonzalez was called out by home-plate umpire Angel Hernandez trying to score from second after a throw from Cubs right fielder Jason Heyward and a tag by catcher Willson Contreras.
Gonzalez insisted he touched the plate with his left hand before the tag, and the Dodgers challenged. The call stood, but the Dodgers were stunned.
According to the Replay Official, "After viewing all relevant angles, the Replay Official could not definitively determine that the runner's hand contacted home plate prior to the fielder applying the tag. The call stands, the runner is out."
Gonzalez said the play turned the game around, despite the final score of 10-2 in the Dodgers' loss.
Ken Gurnick has covered the Dodgers for MLB.com since 2001. This story was not subject to the approval of Major League Baseball or its clubs.