Set for winter ball, Asuaje eyes 2017 roster spot
Padres prospect aims to make good impression in Dominican Republic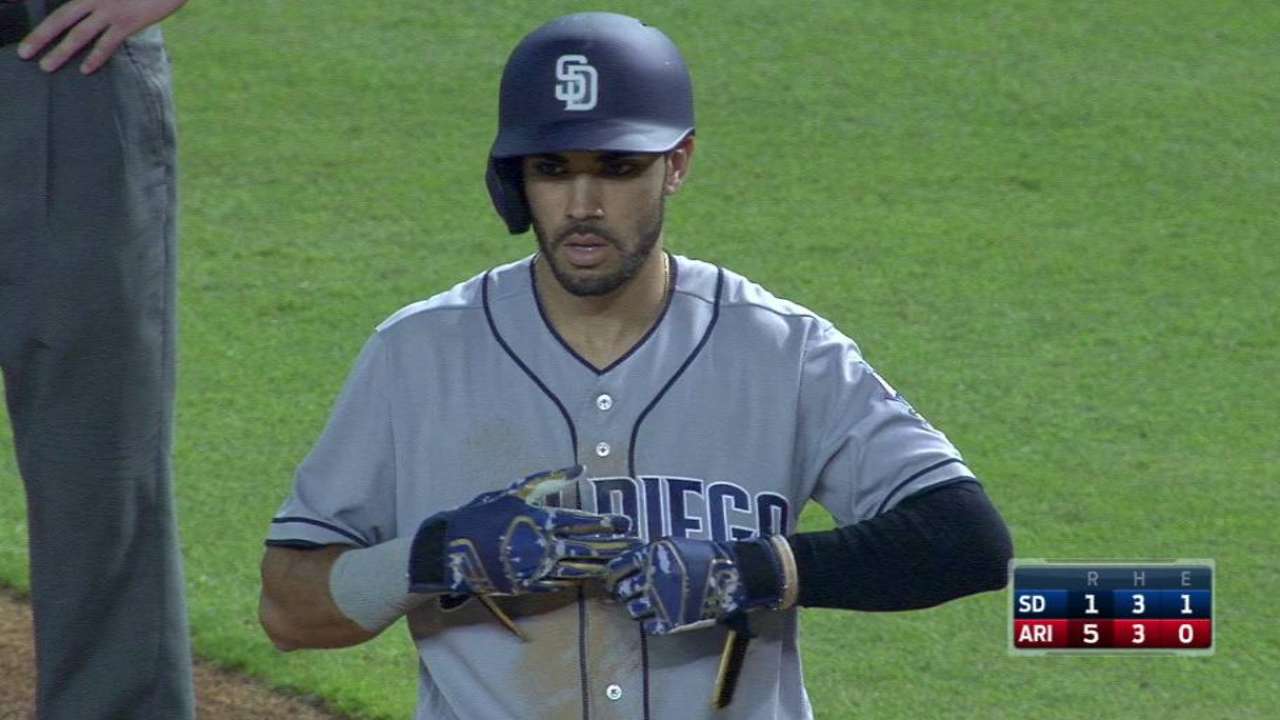 SAN DIEGO -- Carlos Asuaje got his first taste of the big leagues in late September, making his debut after helping Triple-A El Paso to a Pacific Coast League championship.
But Asuaje's season isn't quite over yet. The rookie second baseman is slated to begin a stint with Leones del Escogido in the Dominican Winter League on Friday. It's a experience which Asuaje feels could prove crucial for his development, while simultaneously helping his prospects for an Opening Day roster spot in 2017.
"I've learned so much just by being in the clubhouse and seeing how things are done here at the big league level," Asuaje said. "Obviously for this offseason, I want to take that in stride, and just keep working in winter ball, and hopefully I'll have a good spring."
Asuaje, 24, is currently the Padres' No. 20 prospect, and he is coming off a season in which he earned PCL Rookie of the Year honors while hiting .321/.378/.473. He went 5-for-24 in seven big league games.
Of the Padres' four highly touted late-September callups, Asuaje would appear to have the toughest path to a roster spot next spring, given that he's currently behind Ryan Schimpf and Cory Spangenberg on the depth chart.
"It's definitely something I'm going to be conscious about when I'm working," Asuaje said. "That's a big motivator."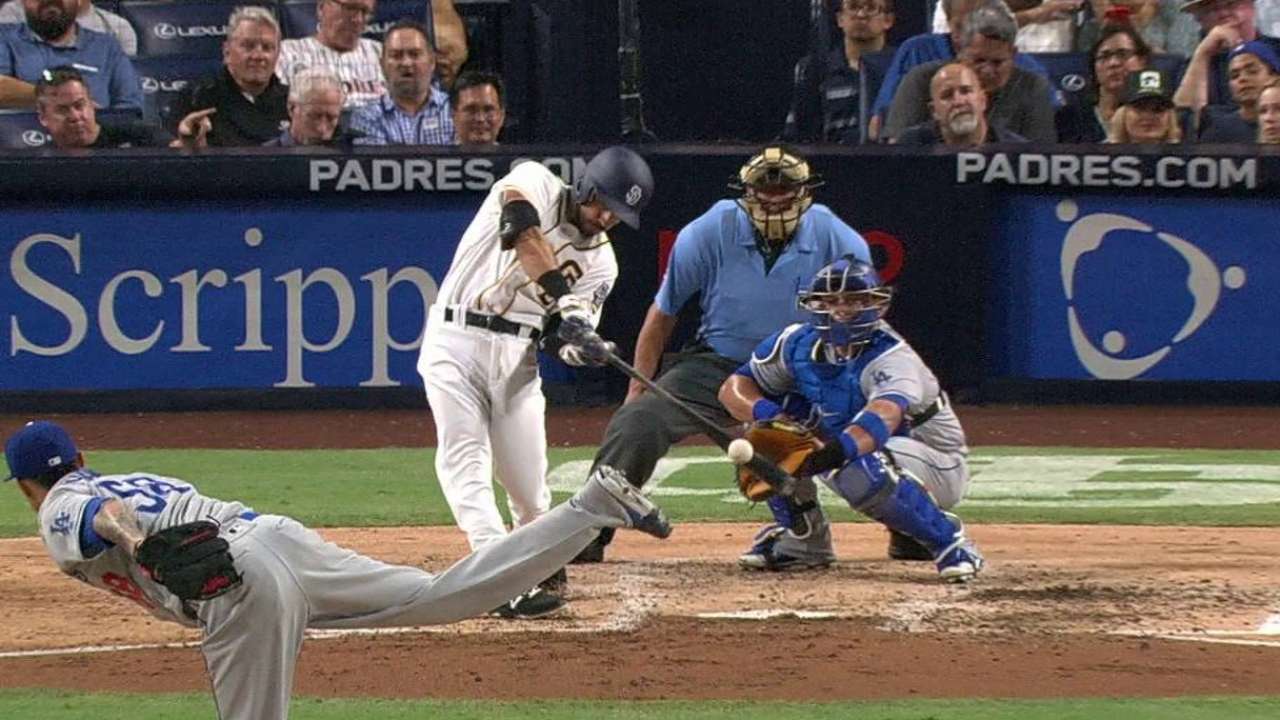 On the field, Asuaje needs to improve upon his lateral quickness. He's capable defensively, but his range is lacking.
Asuaje will likely spend a little more than a month with Escogido, which is managed by Padres assistant for player development Moises Alou. After his winter ball season, the Padres would like to see the 5-foot-9, 160-pound Asuaje add some bulk, which would help him withstand the grind of a Major League season.
"He's got to get bigger, he's got to get stronger," manager Andy Green said. "That'll be a challenge for his body type to do that. But I think he can do it. I think he's willing to work. The guy's wired right."
There's little doubt about that final sentiment. Asuaje spent most of his brief Major League stint shadowing veteran Jon Jay to learn Major League-level work and study habits.
As he notes in his Twitter bio, Asuaje is also the "Creator of The Hitter's Playbook." Always one to jot down notes on his day at the plate, Asuaje decided to formalize the process a few years ago.
He published a notebook in which each page is divided into a number of categories for daily self evaluation. He starts by noting his "daily goal." Then, he leaves room to denote his focus in the batting cage, and he adds a line for each of his in-game at-bats. The last thing he writes each day is a sentence or two at the bottom of the page under the subtitle, "positive takeaway."
"It's not only a scouting report on a pitcher, but it's writing down what I worked on that day," Asuaje said. "So when I'm feeling well, I know exactly what I was working on. ... When things aren't going great, and you're feeling lost, you lose your focus, I can flip back and think, 'Ok, when I'm going well, here's what I'm focused on -- staying up the middle, keeping my hands back.'"
Asuaje has a few pages of the left to fill in the Dominican Republic, before he returns to the Padres, eyeing a roster spot, next spring.
AJ Cassavell covers the Padres for MLB.com. Follow him on Twitter @ajcassavell. This story was not subject to the approval of Major League Baseball or its clubs.