Confident Dodgers turn attention to Game 5
No excuses, no panic after rout at hands of Cubs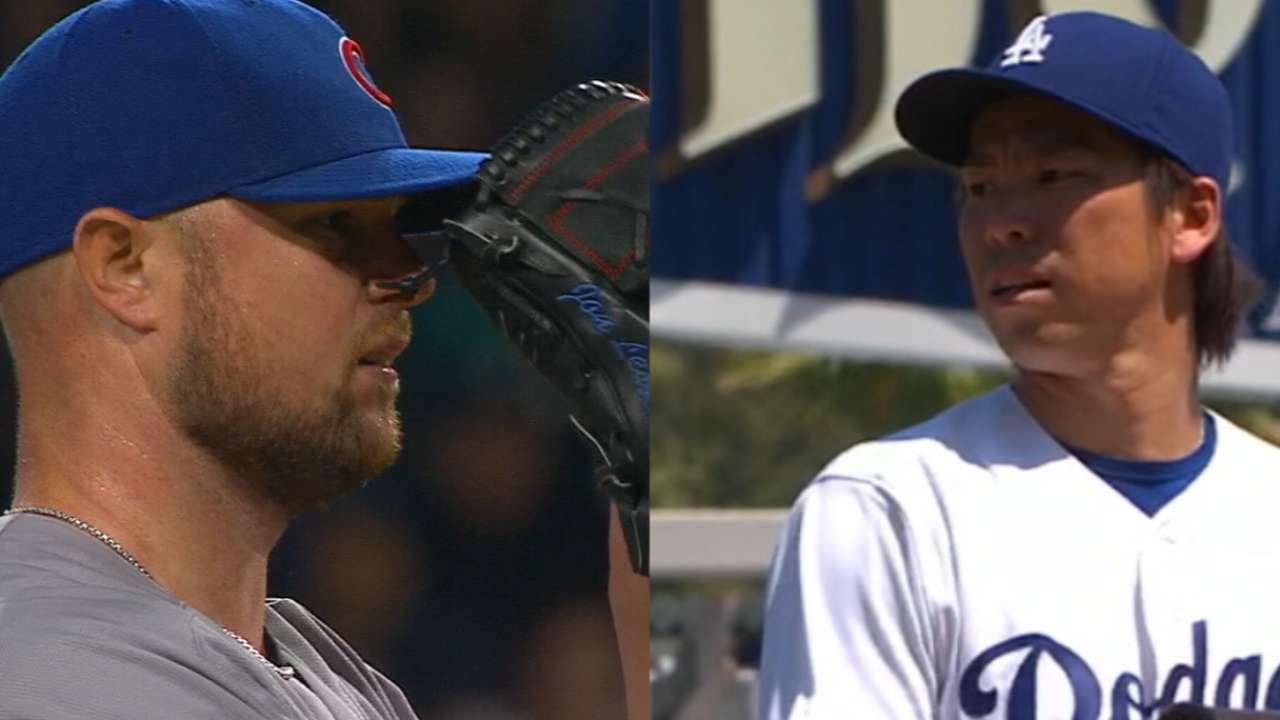 LOS ANGELES -- The Dodgers had little spin to explain their 10-2 loss in Game 4 of the NLCS. They simply lost, with the game out of reach by the sixth inning, and all focus is now on a pivotal Game 5, featuring a rematch between Kenta Maeda and Jon Lester.
"In the first three games I thought we played good baseball," manager Dave Roberts said. "Today, again, it just got away from us. Tomorrow we're at home, and we're expecting Kenta to go out there and throw well. "
• NLCS Game 5: Today at 8 p.m. ET/5 p.m. PT on FS1
The team's confidence in Maeda was a common refrain, with teammates citing the right-hander's strong performances at Dodger Stadium this season. His 3.22 ERA at home this season is a significant improvement from his 3.74 mark in games on the road, like Game 1 of this series, when he allowed three earned runs in four innings in an eventual 8-4 loss.
After Maeda, it's Clayton Kershaw and Rich Hill, a pair of southpaws any team would be confident in for some potential win-or-go-home games.
"We come out to win tomorrow, then we got Kershaw and Hill behind us," first baseman Adrian Gonzalez said. "We like where we're at, and are going to come out tomorrow looking for the series lead.
"I think we're in a great spot. Maeda goes tomorrow, then Kersh and Rich," center fielder Joc Pederson said. "We play at home tomorrow and we could easily be up, 3-2, headed to Chicago."
Considering the Dodgers are only one of three teams still alive in the playoffs this season, they could be in a much worse spot considering they've been outscored, 42-32, over the course of the postseason. The eight-run differential from Wednesday doesn't weigh on them too heavily either, with Pederson simply saying, "A loss is a loss, a win is a win."
Now, just two wins are needed to reach the World Series, and the Dodgers have the exact three pitchers they envisioned for a situation like this, a de facto best-of-three, going into the postseason. Facing them will be the Cubs' top 3: Lester, Kyle Hendricks, and Jake Arrieta. While that's a formidable trio, the Dodgers took two out of three games in the first go-round, and see no reason they can't do it again.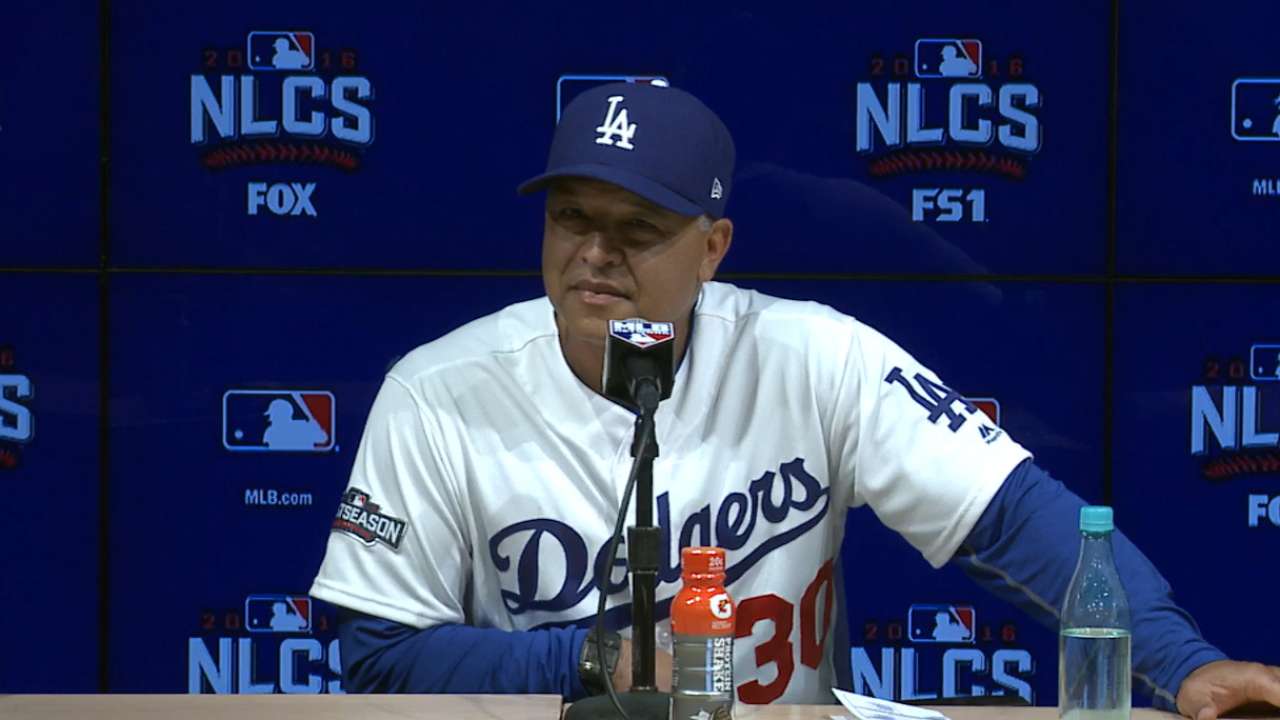 "We just have to come play tomorrow," shortstop Corey Seager said. "You don't think anything more than that. [Lester] is good, and he's been good all year. It's going to be a tough battle. We have to grind out pitches, grind out ABs, and try to get some runs across. There's no complaints, no panic. We have to come ready to play tomorrow."
Jack Baer is a reporter for MLB.com. This story was not subject to the approval of Major League Baseball or its clubs.