Inbox: Will Phils trade big names in offseason?
Beat reporter Todd Zolecki answers questions from Philadelphia fans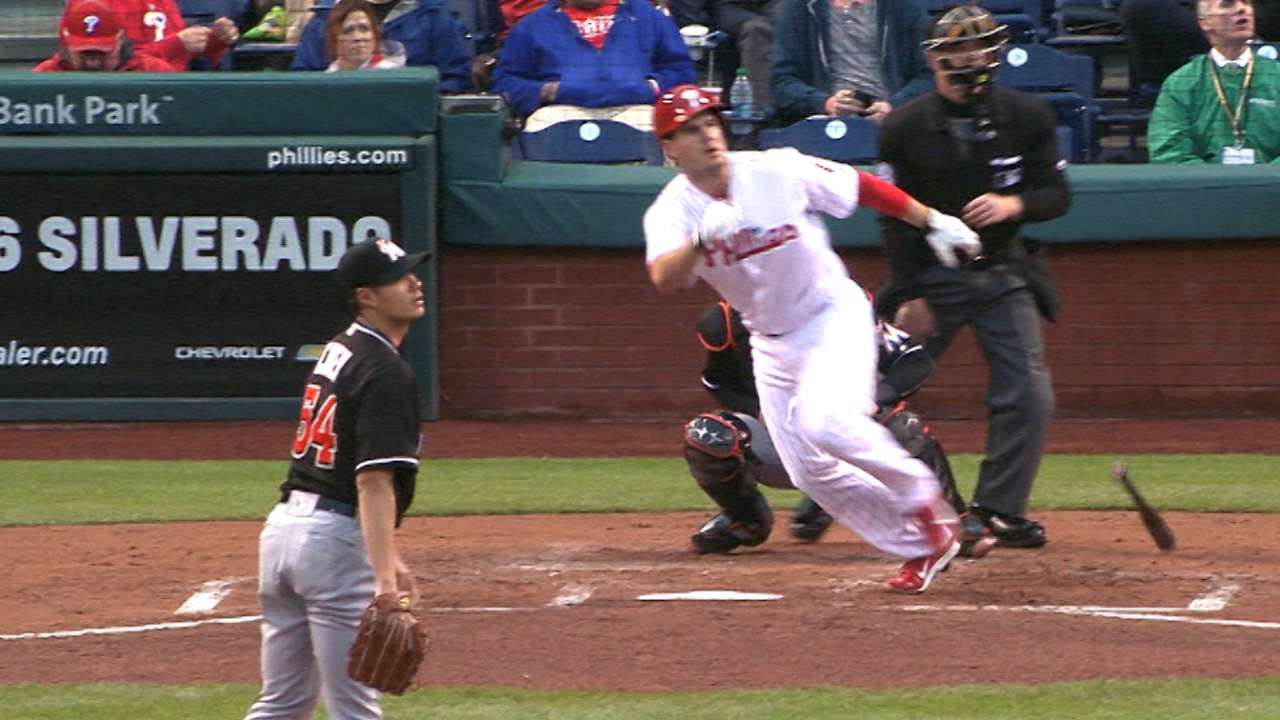 Will the Phillies try to make any big trades this offseason?
-- Benjamin V., Philadelphia.
At the very least, they will be open-minded to it. That might not lead to a blockbuster, but there is no reason not to inquire and listen. After all, is there anybody in the organization that is truly untouchable? The fact the Phillies engaged in serious trade talks with the Rangers in July about Vince Velasquez indicates they are willing to consider anything. That is a good thing.
What do you think the Phillies' projected record should be for next season?
-- Jeffrey B., Newtown Square, Pa.
Before the season started, I predicted the Phillies would win 73 games, because I believed their starting pitching would be vastly improved from 2015. They won 71, and if Aaron Nola had stayed healthy, they might have won one or two more. It is too early to predict how many games they will win next season, because we don't know what the roster will be. But if the Phillies make a few necessary improvements (bolster the bullpen, add at least one veteran starter to replace Jeremy Hellickson and at least one veteran hitter), I see them in the 74-to-78-win range. Why not more? Because it is hard to make the jump from 71 to 81 or more with the worst offense in baseball and still so many questions on the pitching staff.
• Submit a question to the Phillies Inbox
Can Velasquez be traded for some relief pitchers or maybe some prospects?
-- Alberto R., Houston.
Is this an Astros fan expressing buyer's remorse? Like I mentioned above, the Phillies considered trading Velasquez in July, so it would not surprise me if they explore that option again this winter.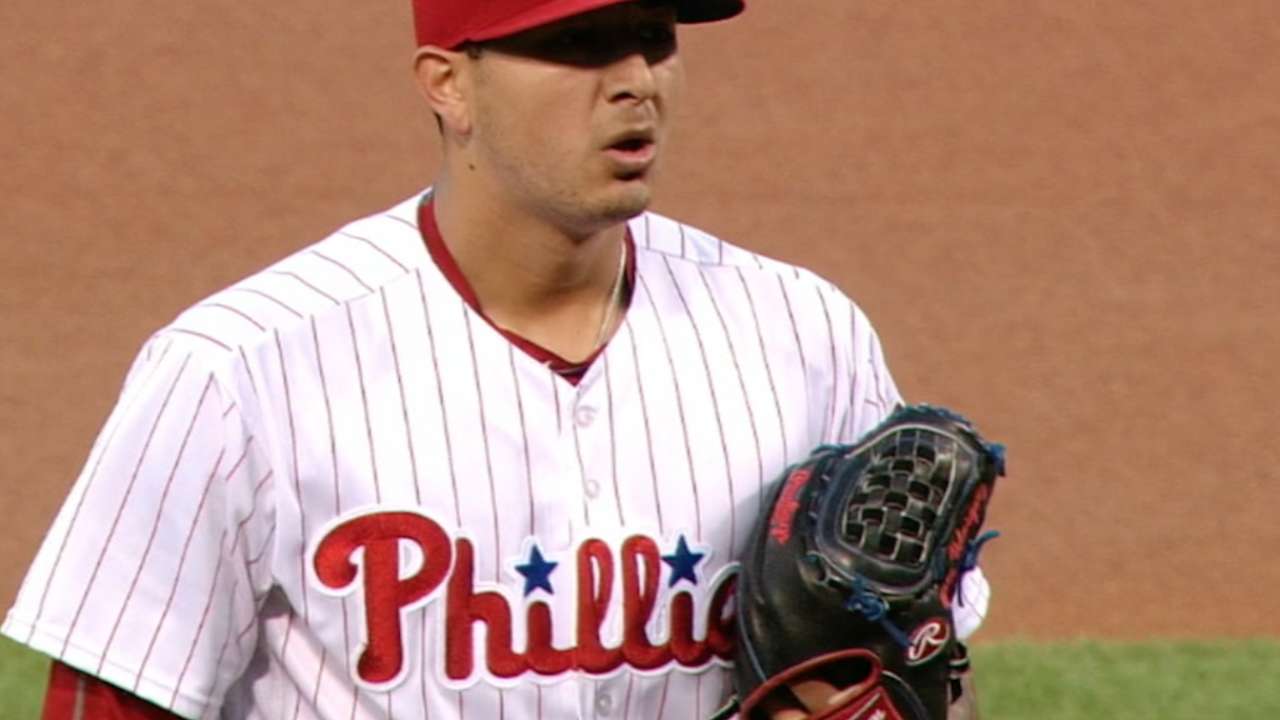 Do you think the Phillies made progress in terms of using analytics this year, or is it too early to tell? They were so behind on the contemporary game in recent years. Will they ever catch up with the rest of the league?
-- Brett L., Broomall, Pa.
The Phillies believe they have made considerable progress, and they remain committed to expanding their analytics department. In fact, they plan to add more staff before next season. I wouldn't worry about them catching up with the rest of the league. They're fine.
How do you think the situation involving J.P. Crawford, Freddy Galvis and Cesar Hernandez will play out next season?
-- Robert W., Langhorne, Pa.
My answer falls under the assumption that Crawford, whom MLBPipeline considers the No. 2 prospect in baseball, takes a step forward next season and warrants a promotion to the big leagues. Assuming that happens, Crawford will become the everyday shortstop. That leaves Galvis or Hernandez at second base. The coaching staff absolutely loves Galvis because of his defense, instincts, intelligence and leadership in the clubhouse. I think if he can improve his on-base percentage -- give me 10 homers and a .320 on-base percentage over 20 homers and an MLB-worst .274 OBP -- and I think Galvis is the man.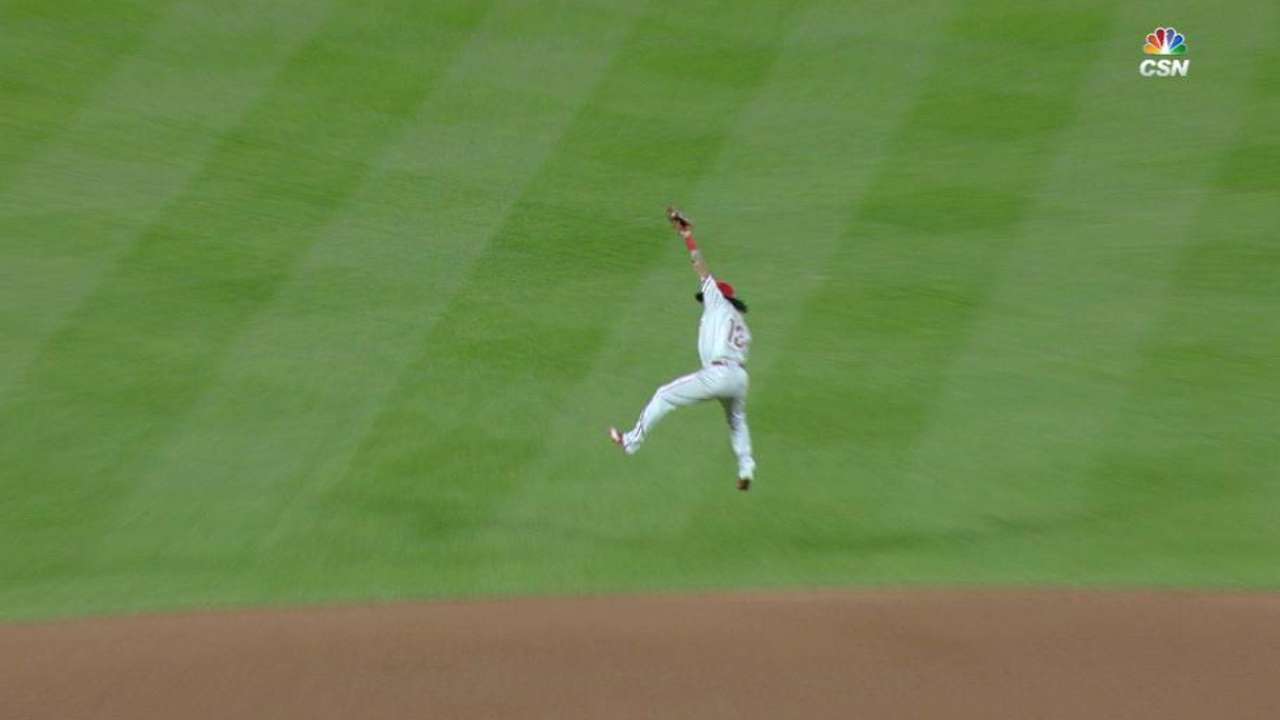 What is Cody Asche's future with the organization?
-- Joe W., New York.
Asche is eligible for salary arbitration, and MLB Trade Rumors projects his salary to be $1.3 million, if the Phillies tender him a contract. The Phillies do not look at Asche as a future everyday player, but he might have value as a utility man, particularly because he is a left-handed hitter that can play both the infield and outfield. If Asche finds some consistency at the plate, he could serve the same role as Greg Dobbs, Matt Stairs and Ross Gload in seasons past.
Todd Zolecki has covered the Phillies since 2003, and for MLB.com since 2009. Follow him on Twitter and listen to his podcast. This story was not subject to the approval of Major League Baseball or its clubs.