Will Jansen wear out as bullpen workhorse?
Dodgers closer says he's always ready to pitch in NLCS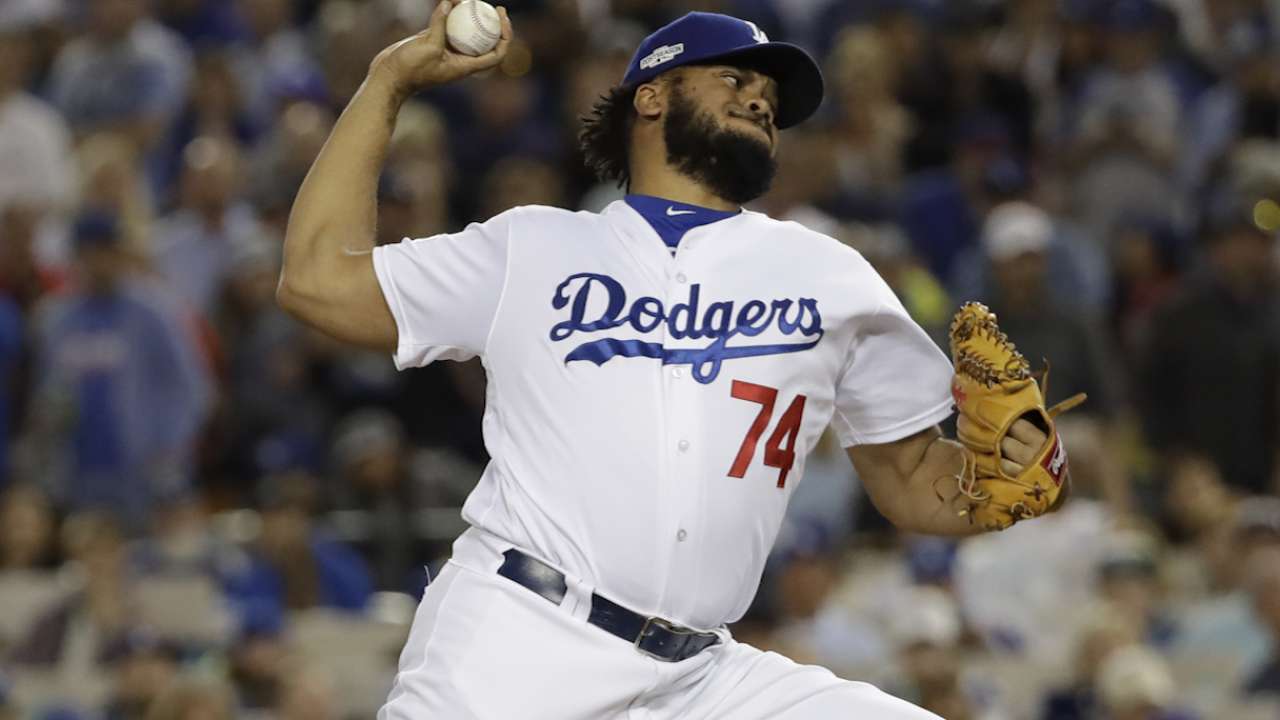 LOS ANGELES -- While Twitter teemed with debate as to whether Kenley Jansen is being overused, the Dodgers' closer said he heard no such talk in the dugout. Once again, this was his game to finish, and Jansen said he hopes it remains that way as the National League Championship Series continues.
How much longer can Jansen pitch at this pace? In a 6-0 win in Game 3 on Tuesday, he again worked in parts of multiple innings, even after the Dodgers extended their lead to 6-0 with a two-run rally in the eighth. Jansen, who'd recorded the final out in the top half of the frame, returned to the mound for the ninth and completed the Dodgers' second straight shutout of the Cubs for a 2-1 lead in the series.
• NLCS Game 4: Today at 8 p.m. ET/ 5 PT on FS1
"It's a must-win, man," Jansen said. "We needed that win. I want to go out there and keep competing. I definitely feel great. Every day that I get back into it, I feel like my rhythm gets better and better.
"Like I've been saying, there's just two more weeks left. Hopefully we can play for another two weeks. You just have to dig deep and give everything you have to help the team win."
Jansen has been digging extremely deep in this postseason. He has appeared in six of the Dodgers' eight games against the Nationals and Cubs, recording more than three outs in four of those appearances, including each of the last three in a span of six days.
The most taxing was a 51-pitch, seven-out stint in Game 5 of the NL Division Series against the Nationals. That was the game in which Clayton Kershaw was called upon for the final two outs after Jansen's legs fatigued and he could no longer throw strikes. Three days later, Jansen threw 18 pitches for a six-out save in a 1-0 win over the Cubs in Game 2 of the NLCS.
Two days later, Jansen was on the mound again. He faced Kris Bryant with two out in the eighth and a runner on second base. Bryant got five consecutive cutters and struck out.
When the Dodgers scored twice in the bottom of the inning, eyes turned to the bullpen to see whether manager Dave Roberts would sit Jansen down and ask someone else to record the final three outs. No one stirred.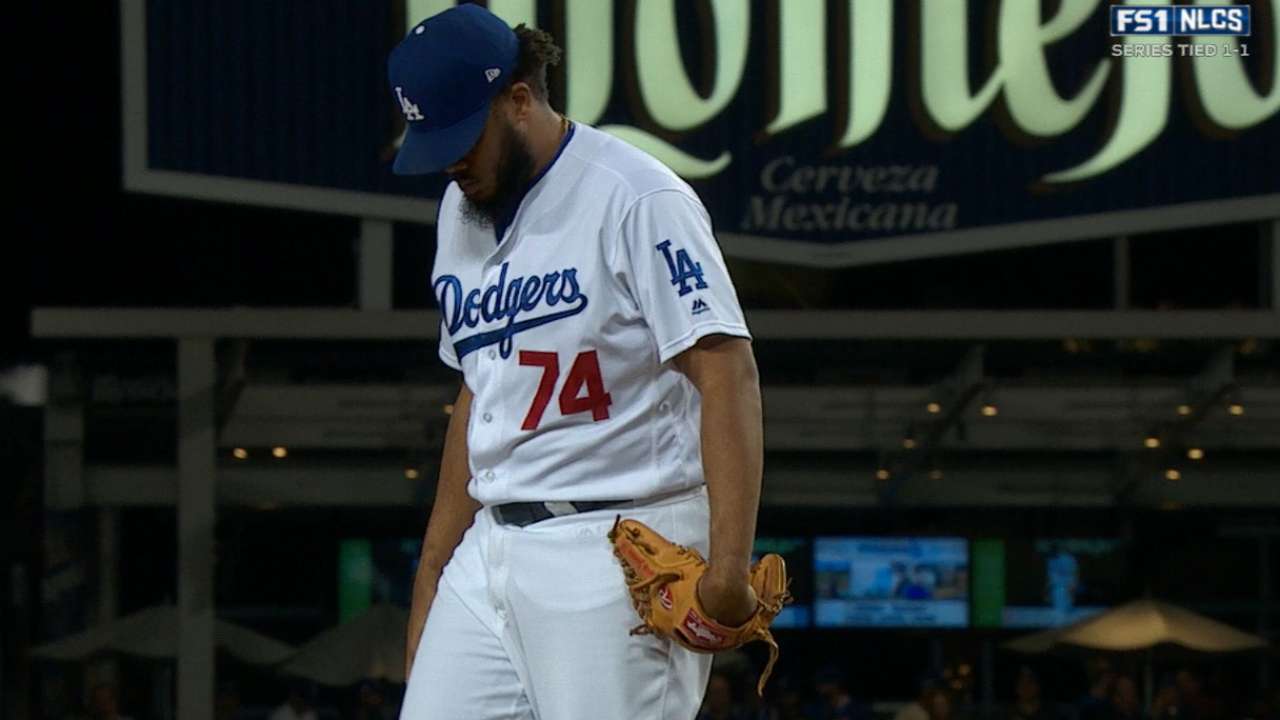 "I think that this was an important game for us to have," Roberts said. "All of these games are important. But I think he threw 18 pitches a couple days ago, off-day yesterday. We had him in there, had him hot. Still we added on, which was great to see, but for me, I didn't want to change the momentum at all. ... I felt good just leaving him in there."
Jansen threw 21 total pitches. He has thrown 90 in the past six days.
"He's like a 100-pound heavier version of Mariano Rivera -- he's a bigger man with the same kind of stuff," Cubs manager Joe Maddon said.
The teams will play again on Wednesday and Thursday. Jansen, who threw three consecutive days on three occasions during the regular season, said he would be available.
"I'm not trying to be a hero or nothing," he said. If I have to go out there in the eighth, I go back out there. Whenever is the biggest spot, I'll get in there. Whenever the phone rings and they [say] my name, I go out there. It's all about winning right now."
Adam McCalvy has been a reporter for MLB.com since 2001. This story was not subject to the approval of Major League Baseball or its clubs.