Dodgers' 2 HRs, 10 hits crush Cubs
LA's postseason homer streak reaches 8 games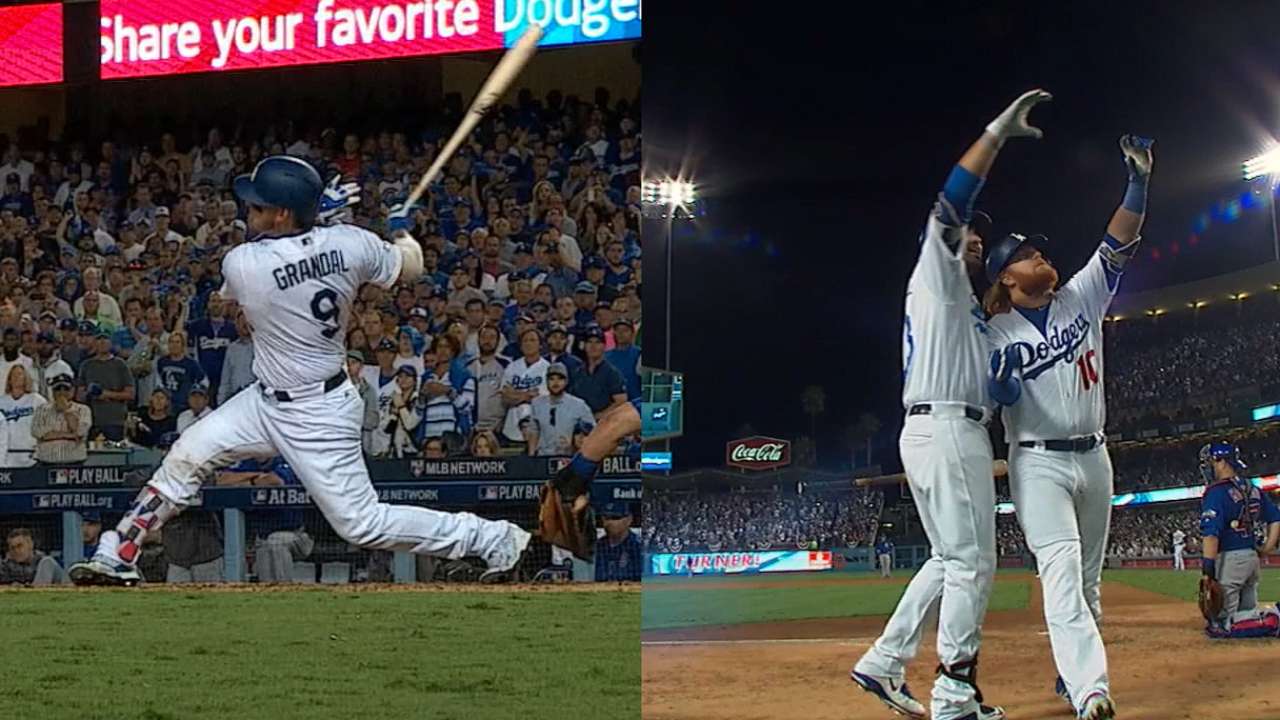 LOS ANGELES -- The home runs kept coming for the Dodgers in their 6-0 Game 3 win over the Cubs on Tuesday night in the National League Championship Series, with Justin Turner and Yasmani Grandal providing the power against Jake Arrieta.
The Dodgers, who have a 2-1 lead in the series, have homered in all eight of their games this postseason, the longest streak in franchise history for a single postseason and tied for second longest overall, behind an 11-game streak between their 1977 and 1978 postseasons.
• NLCS Game 4: Today at 8 p.m. ET/5 p.m. PT on FS1
The entire streak has come against some strong pitching. The Cubs and Nationals ranked first and second, respectively, in the Majors in ERA during the regular season and sixth and third in the fewest home runs allowed. In their win on Tuesday, the Dodgers had 10 hits.
Game 3 might have been that streak's toughest test with Arrieta on the mound, as the right-hander had yielded multiple homers in a game just five times in 68 starts over the last two seasons, playoffs included.
"You know Jake, he doesn't make a lot of mistakes," Turner said. "When he does, you don't want to miss it and luckily enough, I didn't miss it."
It turned out that the first homer Arrieta allowed to Grandal wasn't even a mistake. It was actually the home run that came basically by accident
With Josh Reddick on third and a full count against Grandal, Arrieta hit his spot and placed a fastball perfectly on the bottom edge of the zone. Grandal said he was only looking for contact to score Reddick, but his stroke had enough power behind it to score himself.
"To the point, I thought Jake was throwing the ball well. I really did. That kind of surprised him and us at that particular juncture," Cubs manager Joe Maddon said.
That power stroke had eluded Grandal so far this postseason, as he entered the game hitting just 2-for-20 with no extra-base hits.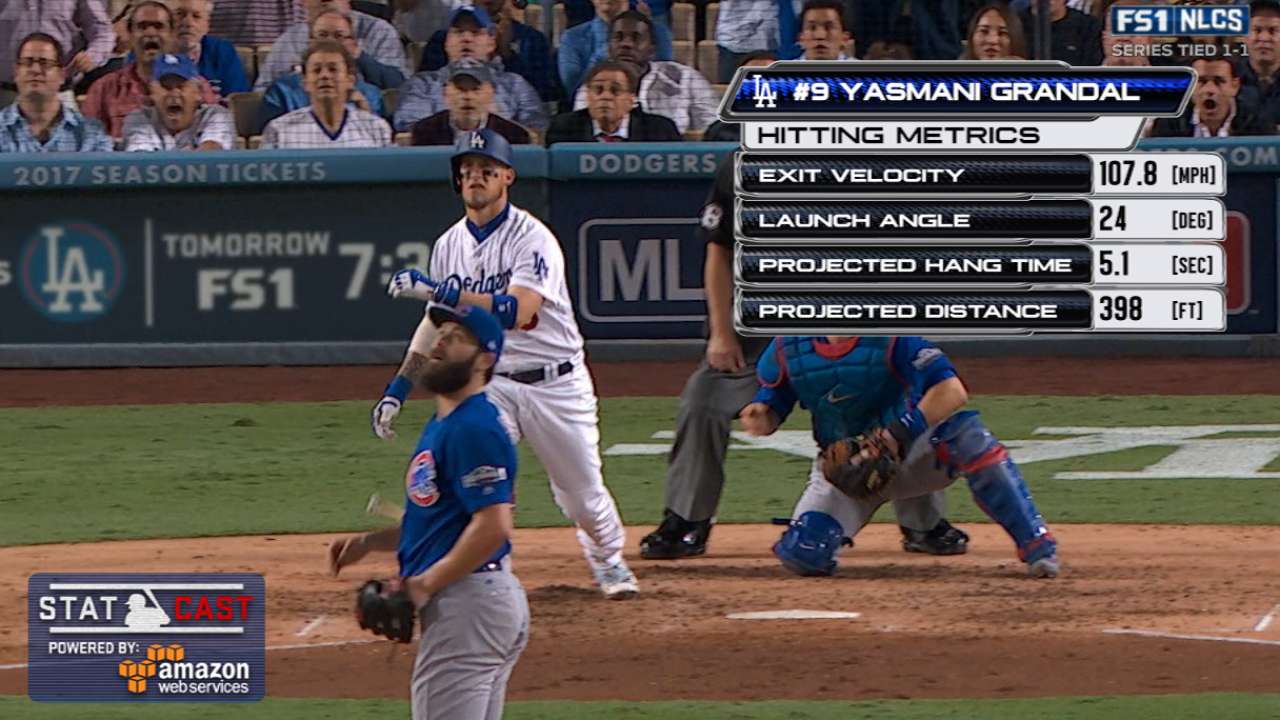 "Yasmani has been victim of trying maybe a little bit too hard," Dodgers manager Dave Roberts said. "When you've got two strikes, he just wanted to try to see the baseball shorten up. And a lot of times when hitters shorten up and see the ball, you still maintain your bat speed. So he's a strong young man, and he put a good swing on it."
Turner's home run came on a legitimate mistake; a hanging slider on first pitch, but that was simply the game plan for the Dodgers: capitalize on the mistakes.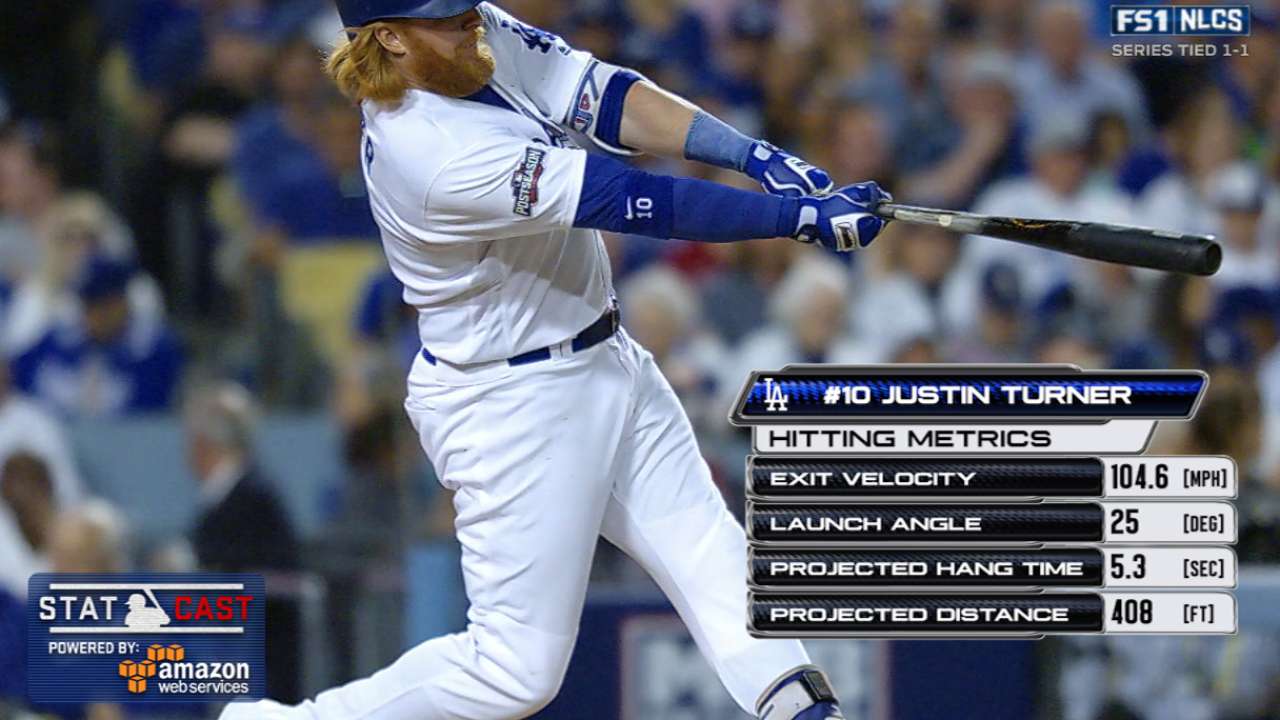 Arrieta certainly hadn't made many mistakes in his last couple of starts against them, totalling 16 scoreless innings including a no-hitter in 2015 against the Dodgers, but that had little psychological weight.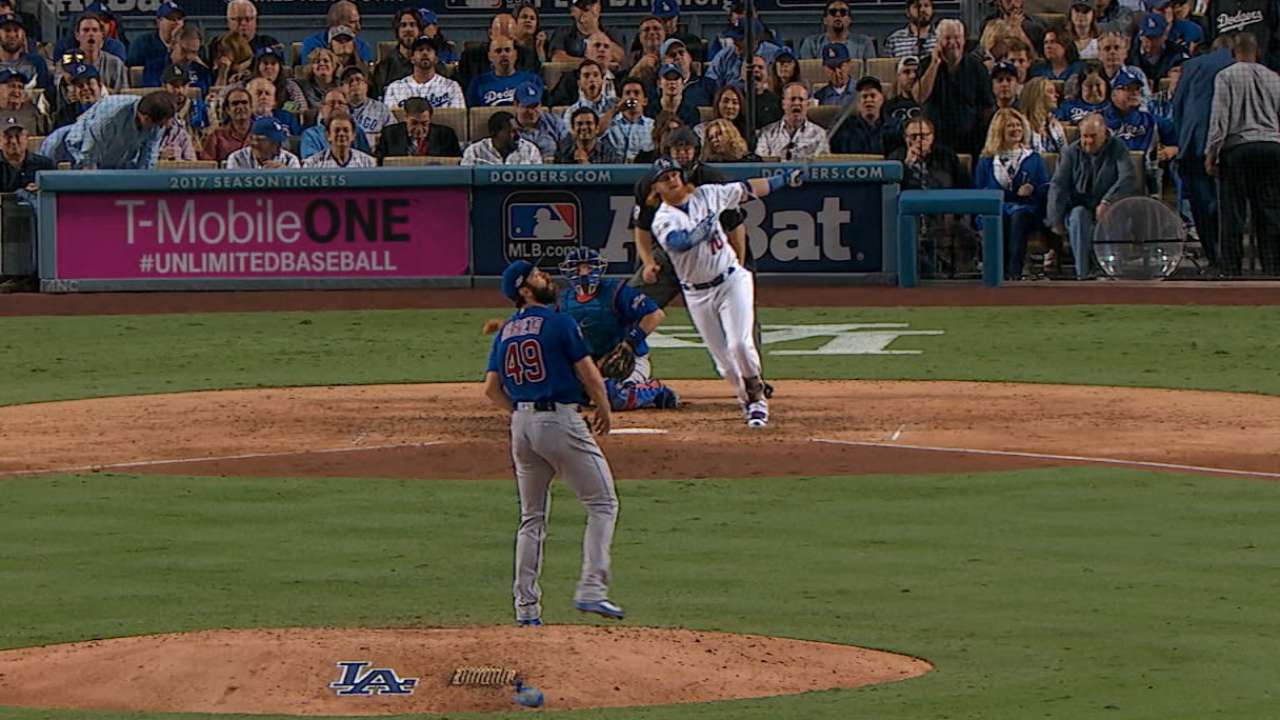 "We weren't going to get caught up in facing a guy that we hadn't scored a run against," Adrian Gonzalez said. "For us, it was about executing the game plan. We knew our game plan, the swings were going to be there and the hard contact was going to be there."
Jack Baer is a reporter for MLB.com. This story was not subject to the approval of Major League Baseball or its clubs.