LA leaning toward holding Kershaw for Game 6
Decision depends on 'pen usage, outcome of Game 4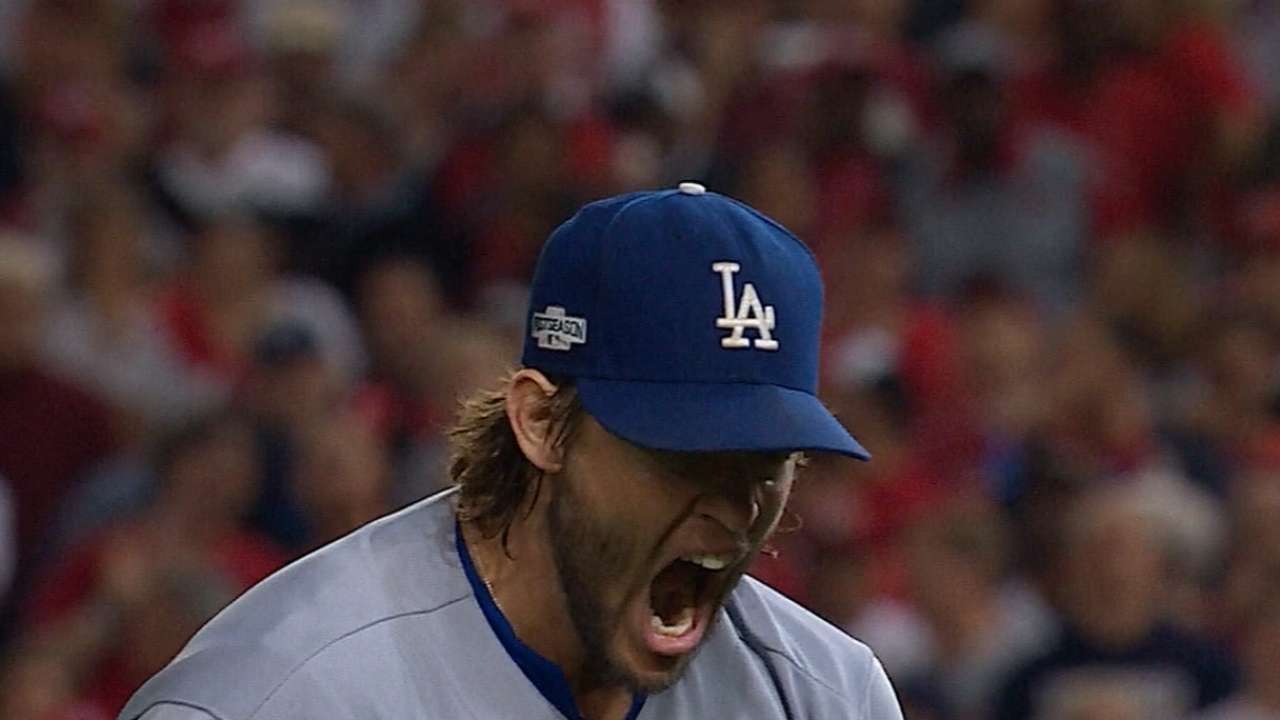 LOS ANGELES -- The Dodgers' 6-0 win over the Cubs in Game 3 of the National League Championship Series Tuesday night virtually assured that Game 1 starter Kenta Maeda will get the call for Game 5 on Thursday at home, with Clayton Kershaw (on extra rest) and Rich Hill available for Games 6 and 7 in Chicago, if necessary.
After the Dodgers took a 2-1 series lead, manager Dave Roberts said, "Right now, we're not worried about deviating from our plan." That plan, loosely explained before the game, would be to bring Kershaw back from his Game 2 win in Chicago for Game 5 on Thursday if the Dodgers had lost Games 3 and 4 and were facing elimination.
• NLCS Game 4: Tonight at 8 p.m. ET/5 p.m. PT on FS1
In addition to Kershaw's workload so far this postseason -- three starts and a save, adding up to 19 1/3 innings in a 10-day span -- how much the bullpen is used Wednesday will impact the decision, according to Roberts. Julio Urias is slated to start Game 4 tonight.
"That's why it's not definitive; there's a lot of variables," Roberts said. "With Game 4 in the [NL Division Series, when Kershaw started on short rest], it was the use of the 'pen, why we went Kersh instead of Julio. It's not as easy to make that decision now."
When Kershaw pitched on short rest in Game 4 of the NLDS, he had thrown a light bullpen session two days after Game 1. He did the same thing last year to prepare for pitching on short rest. He did not throw a bullpen session on Tuesday, and Roberts said that was between Kershaw and pitching coach Rick Honeycutt.
Although a Game 5 start would allow Kershaw to rest before a relief appearance in a potential Game 7, that does not seem to be a priority at this point.
"You've still got to put Clayton in the best position to have success," Roberts said. "At some point, you got to think about the overall health. That's No. 1 to me. His health has got to be the No. 1 factor. We talk to the training staff, talk to Clayton. He has to be comfortable with it."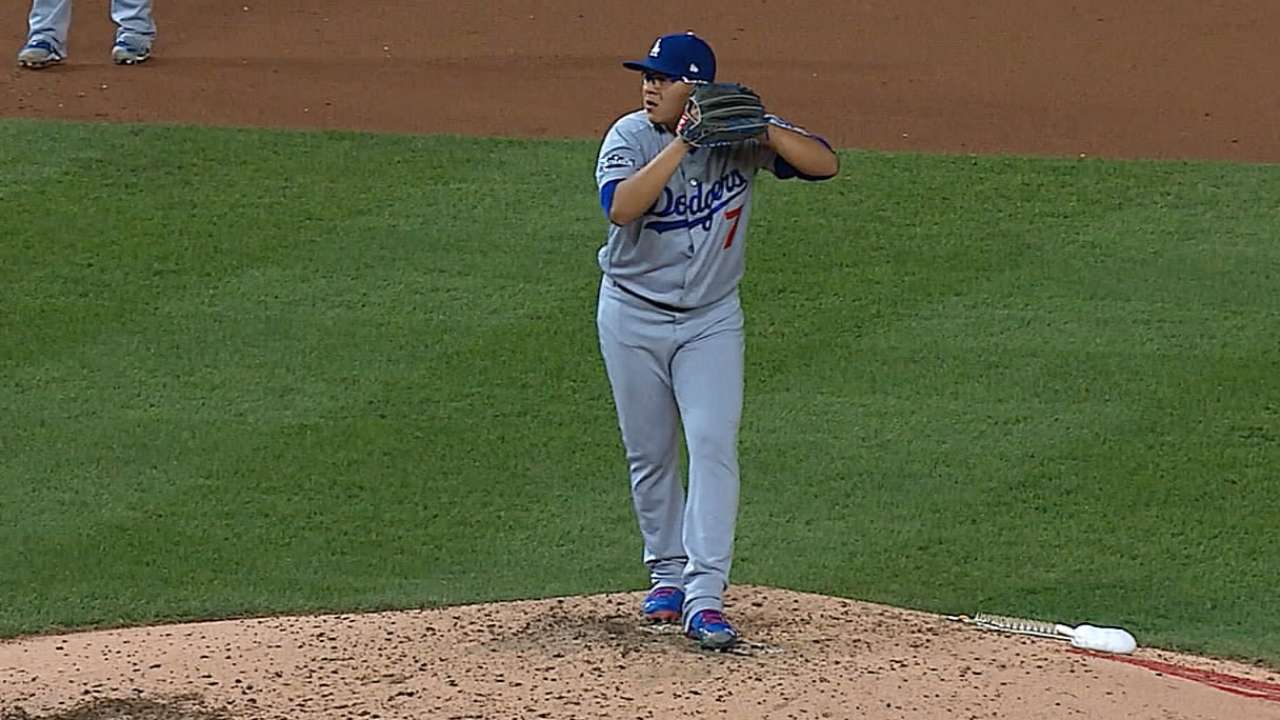 Roberts spent 15 minutes during batting practice talking to Kershaw in center field before Tuesday's Game 3. He said Kershaw came out of his dazzling seven-inning Game 2 start on Sunday at Wrigley Field with both his arm and back feeling well.
But with the World Series being the ultimate goal, Roberts again issued a warning about squeezing everything out of his ace, despite Kershaw's Superman heroics so far.
"It's unfair to assume anything just because he's Clayton," Roberts said. "Internally, it's something we have to be mindful [of], and we are."
Ken Gurnick has covered the Dodgers since 1989, and for MLB.com since 2001. This story was not subject to the approval of Major League Baseball or its clubs.