On short rest for first time, Kluber solid
Righty takes Game 4 loss, would start again if ALCS reaches Game 7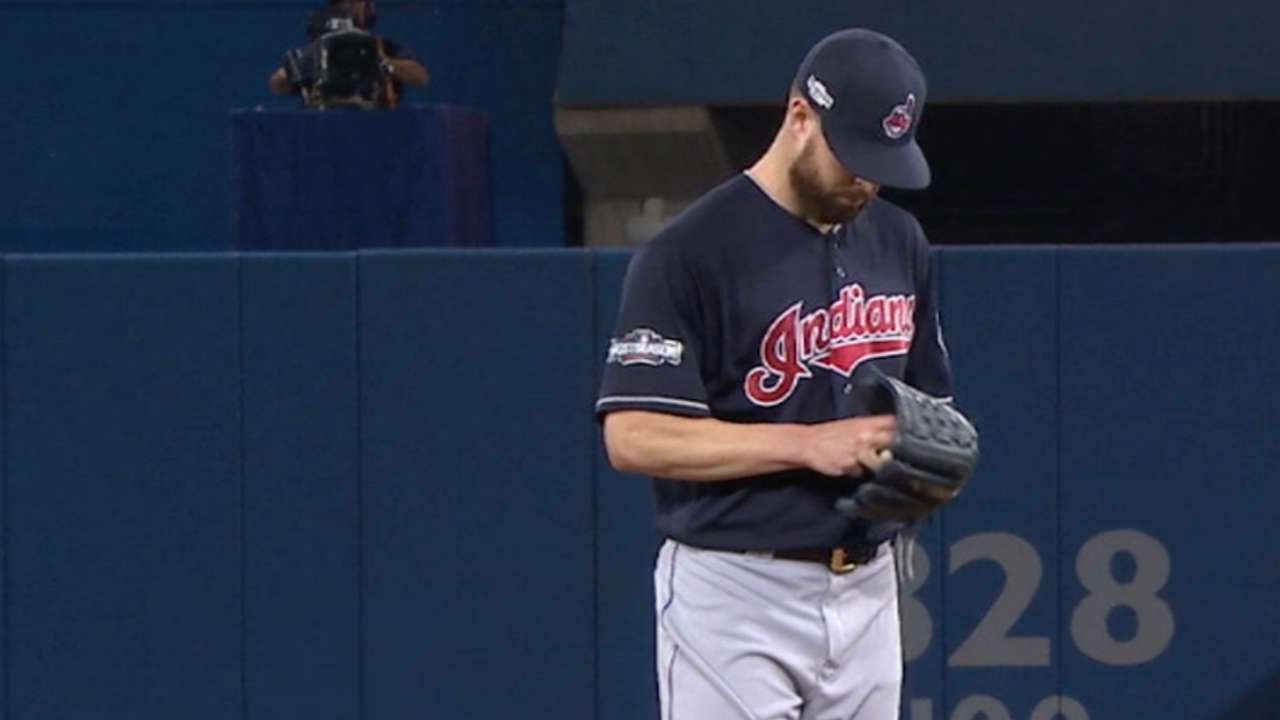 TORONTO -- Corey Kluber proved every bit as gutsy as expected. The reliable Indians ace, sent to the mound on short rest for the first time in his Major League career Tuesday with a World Series berth on the line, did his part. The right-hander's commendable efforts went for naught, though, as Cleveland's offense stalled in a 5-1 loss to Toronto in Game 4 of the American League Championship Series.
Kluber provided five innings of two-run ball in the Indians' attempt at closing out this series. They'll try again Wednesday in Game 5 behind rookie left-hander Ryan Merritt at Rogers Centre. Cleveland, which hasn't lost four games in a row this season, is trying to return to the World Series for the first time since 1997.
• ALCS Game 5: Today at 4 p.m. ET on TBS/Sportsnet/RDS
"We're one win away from the World Series," Kluber said, "and that's what we're focused on."
The Indians hope to lend an extended breather to their ace in preparation of a World Series start, but they may be forced to use Kluber on short rest yet again Saturday should a revitalized Blue Jays club extend the ALCS to a seventh game in Cleveland.
Kluber would at least now have the experience of pitching on reduced rest, even though doing so a first time Tuesday was of no issue, as the 2014 AL Cy Young Award winner maintained after the game.
"I felt fine," Kluber said. "I didn't really feel like it physically affected me at all.
"I think you get so much adrenaline in these games that if there was any extra fatigue or anything like that, I think it probably goes away pretty quickly."
The right-hander, who entered the day riding a 13 1/3-innings scoreless streak in the postseason, extended it by two more innings before yielding a home run. With two outs in the third, Josh Donaldson launched a 3-2 breaking ball to left field for a 1-0 Blue Jays lead.
Kluber opened the fourth with back-to-back walks, marking the only free passes he would issue, and he was able to limit the damage to one run by way of an RBI bloop single by Ezequiel Carrera. Indians manager Terry Francona awarded him with another frame.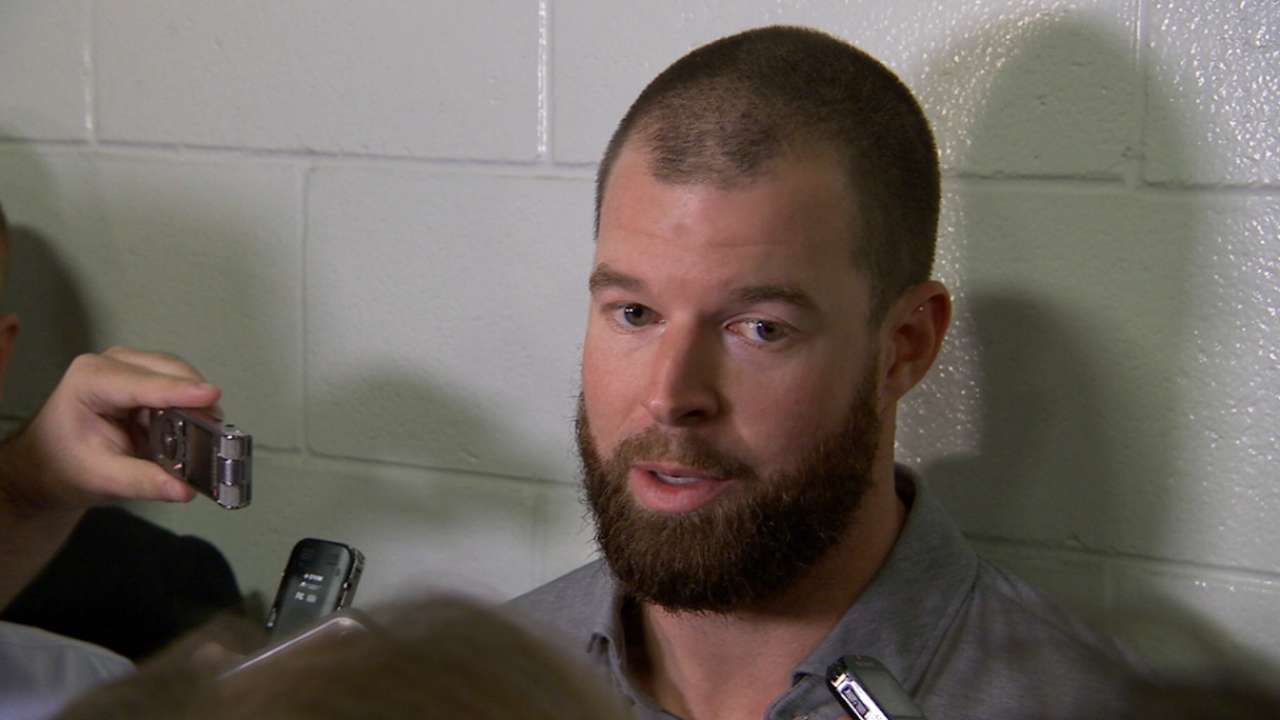 "I made a bad pitch to Donaldson and he took advantage of it," Kluber said. "He's a good hitter, and that's what good hitters do. The two walks obviously weren't ideal."
Right-hander Dan Otero took over in the sixth for Kluber, who exited at 89 pitches with seven strikeouts, and Cleveland's subsequent relief duo of Bryan Shaw and Mike Clevinger combined to allow three runs.
"We talked to Kluber after every inning," Francona said, "and I thought he held his stuff really good. I thought his legs started to get a little tired … but I thought he actually pitched really well."
"He was really good," catcher Roberto Perez said. "They put up good [at-bats] against him, his pitch count was up a little bit, but there's [Wednesday]. We're focusing on [Wednesday]."
Jane Lee has been a reporter for MLB.com since 2010. This story was not subject to the approval of Major League Baseball or its clubs.