MLB.com Columnist
Jonathan Mayo
Mets' Tebow notches first hit of Fall League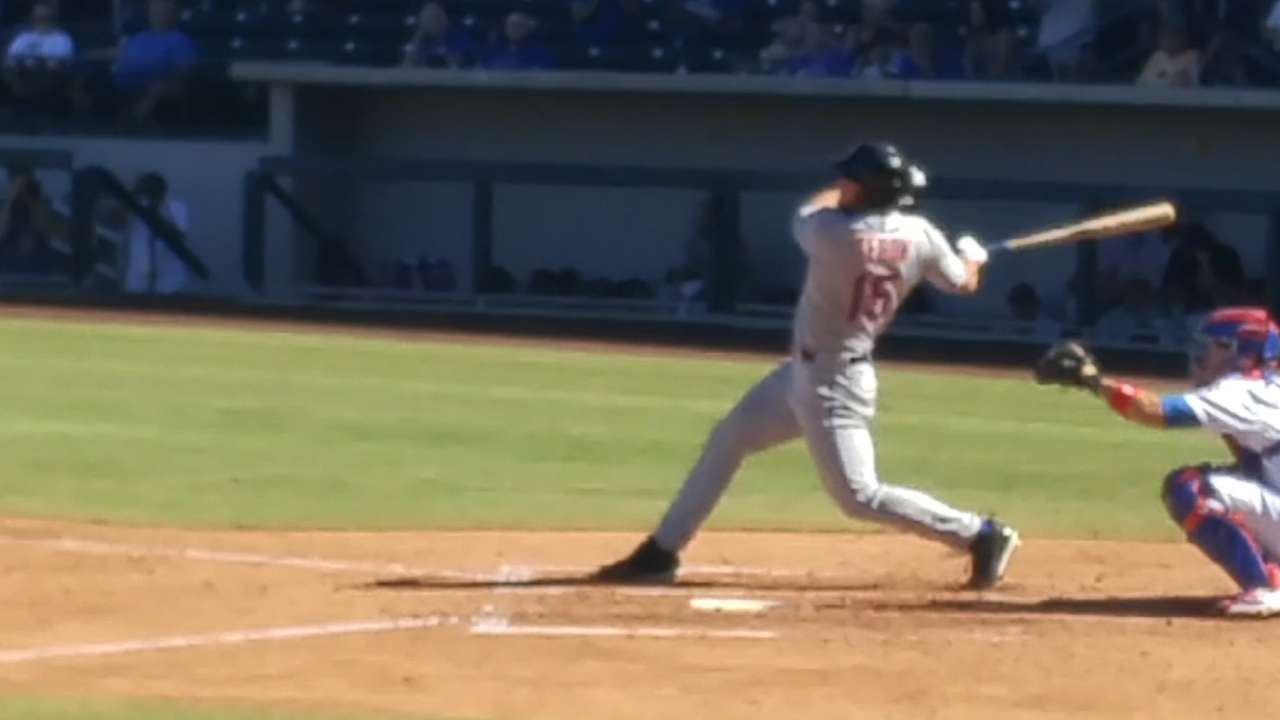 MESA, Ariz. -- It took 14 at-bats, but the Mets' Tim Tebow collected his first Arizona Fall League hit on Tuesday afternoon.
Facing Cubs pitching prospect Duane Underwood Jr., Tebow took a fastball for ball one, then sent the second pitch of his second at-bat -- an 88-mph offering -- into left field for a solid single with one out in the fourth inning. He went to third on Phillies outfielder Aaron Brown's double, but was stranded there.
"It feels good," Tebow said. "I feel more and more comfortable with every at-bat, just seeing pitches, getting rhythm and timing down. Just trying to get more at-bats and get through them. It felt good."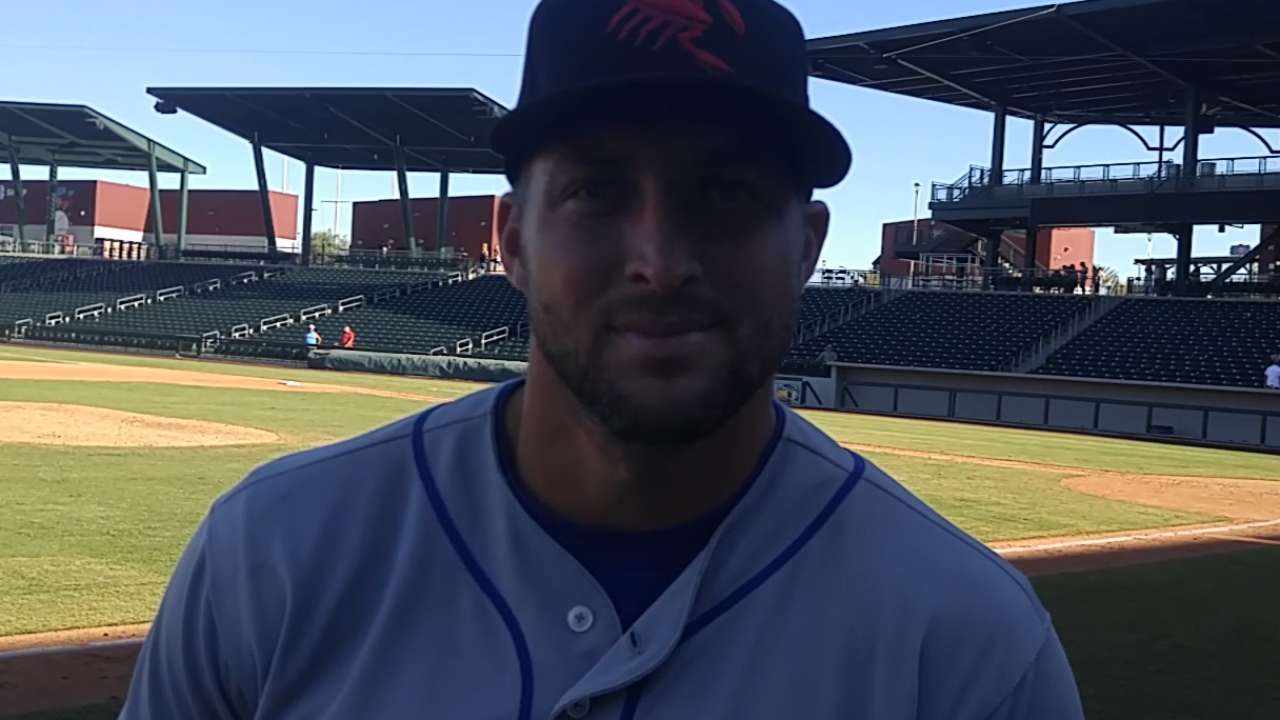 In his previous at-bat against Underwood, Tebow, serving as the designated hitter for the Scottsdale Scorpions, took a breaking ball for a called strike three. Prior to the hit, the former Heisman Trophy winner had gone 0-for-13 with six strikeouts and hadn't hit a ball out of the infield. After going 1-for-4 with two strikeouts and a GIDP Tuesday, his average is now. 063. He's struck out seven times and walked twice in 16 at-bats, scoring one run and driving in another..
After Tebow held an open workout on Aug. 30, the Mets signed Tebow to a Minor League deal on Sept. 8, giving the former quarterback $100,000 to give baseball a try. The left-handed hitter homered on the first pitch he saw during instructional league play. He was assigned to the AFL to see how he would fare against stiffer competition and has struggled, hitting ground balls to first and second base when he was making contact.
"I don't really feel like I was pressing too much," Tebow said. "I'm just working on a couple of things, getting some of those things smoothed out. I think that will help as well.
"In that at-bat, [it worked] for sure. Not rolling over is one of them."
Many parallels have been made to when Michael Jordan gave professional baseball a try and came to the Arizona Fall League in 1994. Also playing for the Scottsdale Scorpions, Jordan hit .252 (31-for-123) in 26 games that fall. He had four doubles and a triple, drew 16 walks and struck out 34 times in 140 total plate appearances.
Jonathan Mayo is a reporter for MLBPipeline.com. Follow him on Twitter @JonathanMayo and Facebook, and listen to him on the weekly Pipeline Podcast. This story was not subject to the approval of Major League Baseball or its clubs.