Inbox: Which young starters will stick?
Beat reporter Mark Bowman answers questions from fans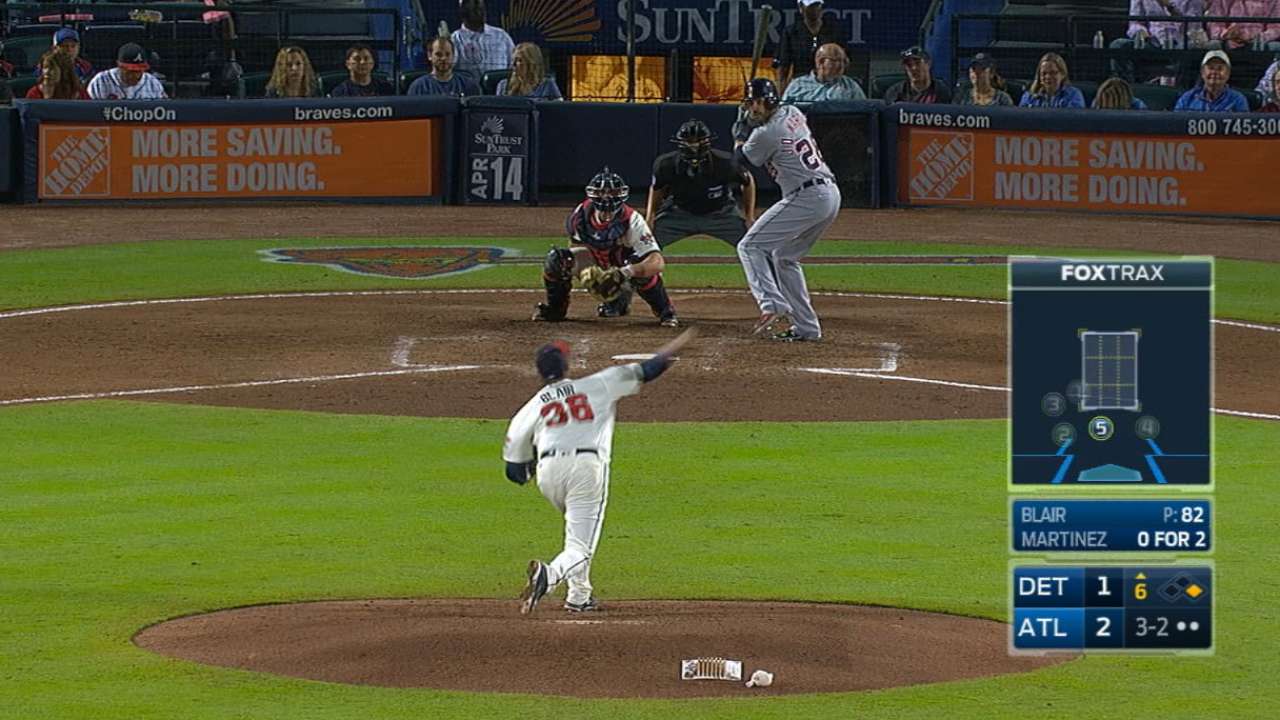 Have the Braves privately lost faith in Aaron Blair, Matt Wisler, Tyrell Jenkins, Ryan Weber, Rob Whalen and John Gant as starters?
-- Alex R., Washington
They've obviously shown their concerns, as they have parted ways with former pitching coach Roger McDowell and made it clear they want to add at least two starting pitchers this offseason. But I think the focus here should be on Blair and Wisler. Gant and Jenkins project as relievers, and Weber might simply be a valuable swing man. I'll keep an open mind regarding Whalen, because he was essentially gassed by the time he got his unexpected call to Atlanta.
Though Wisler has been inconsistent over both of the past two seasons, there is still plenty to like about his potential. He says all of the right things, and his arsenal is certainly strong enough for him to be successful. The primary concerns about both Wisler and Blair focus on their mental toughness and the level of aggression they took to the mound on a consistent basis this year.
• Submit a question to the Braves Inbox
If Blair grows into his big frame during the offseason and returns with the slider he suddenly found against the Tigers during this past season's final weekend, he'll definitely give Wisler some competition in the battle for the rotation's final spot. But while both of these young hurlers still have time to develop, they can further motivate themselves this winter with the reminder that Sean Newcomb, Patrick Weigel and possibly Max Fried could be ready to join Atlanta's rotation at some point next year.
Will the Braves look to upgrade third base and second base with the lack of catcher options and the money they have to spend, or do they trust their results from the last 50 games of 2016?
-- Brad S. Billings, Mont.
We all recognized that second baseman Jace Peterson and third baseman Adonis Garcia were much improved once they returned from their demotions to Triple-A Gwinnett this year. But as the Braves search for an additional productive bat while understanding they may not find it amongst free-agent catchers, it would be wise to at least look at options at either of these two positions.
With that being said, third base would be a more likely target given the fact that No. 2 prospect Ozzie Albies could return from his elbow injury and be ready to begin his reign as Atlanta's second baseman at some point next year. The Braves could benefit from the addition of an additional productive bat, but as you mentioned, they likely won't find it within the crop of free-agent catchers they might pursue.
Peterson batted .265/.362/.389 with a 105 Weighted Runs Created Plus after he returned in early June to reclaim his spot as Atlanta's primary second baseman. Still, given the struggles he had with the glove, it's likely wise to project Peterson as a utility man -- or at least a placeholder who will play against right-handed starters until Albies is deemed ready.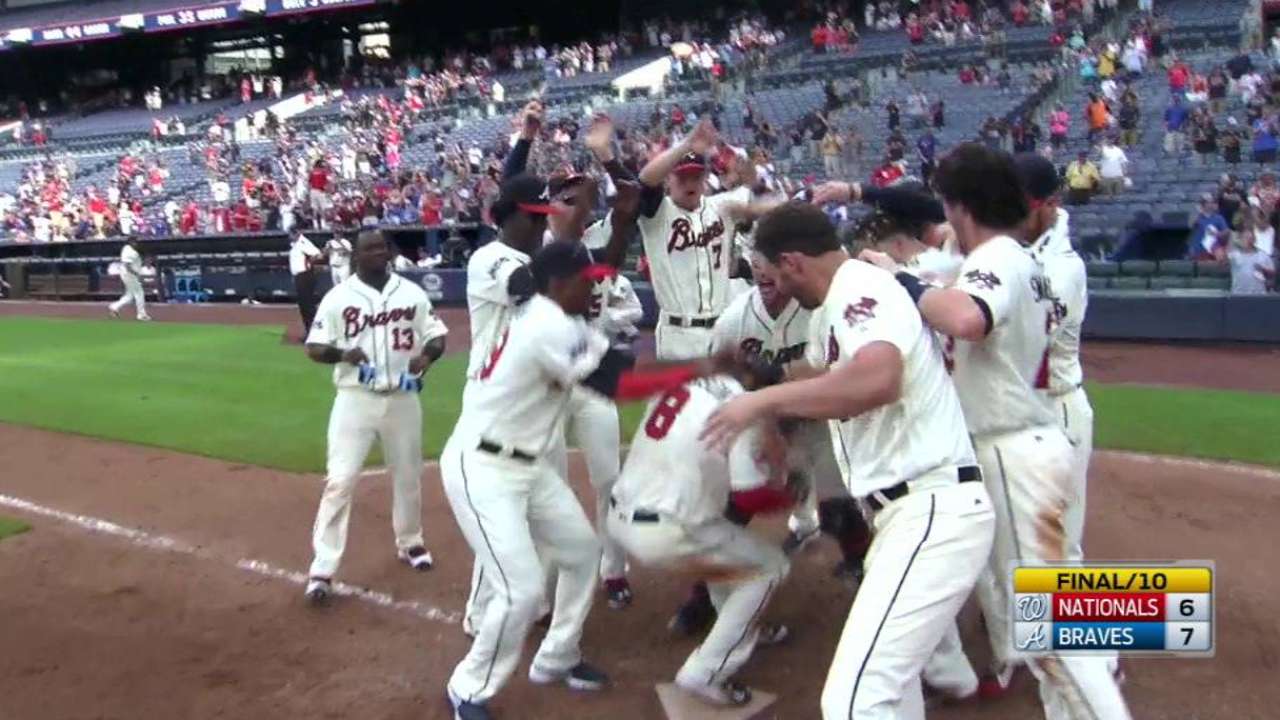 Garcia looked like a completely different defender at third base and hit .276/.310/.430 with a 95 WRC+ after he returned from Gwinnett. Much improved? Yes, but his WRC+ indicates his offensive production was still below league average.
The Braves have made it clear that their primary offseason focus will be to land a couple starting pitchers and a catcher. But if an attractive third baseman appears on their radar, don't be surprised if they recognize this as an area where they could improve their lineup.
What will the Braves' outfield look like on Opening Day?
--Bill S. Baton Rouge, La.
While there will certainly be some speculation about the possibility of trading Nick Markakis, I think the Braves will end up keeping the veteran right fielder and give Mallex Smith time to further his development. Smith missed most of this season's final three months with a broken finger, and he's now attempting to make up for lost time while playing in the Mexican Winter League.
Multiple leg injuries have adversely affected left fielder Matt Kemp's frame and defensive capabilities over the past two years. But the veteran outfielder exited this season healthy and seemingly motivated to return in better shape next year to add to the value he provided while tallying 12 of his 35 homers and compiling a 120 WTC+ over the 56 games played for the Braves.
Smith will be present to provide depth next year, but look for the Braves to enter the season with Markakis and Kemp once again flanking center fielder Ender Inciarte, who might be just a few weeks away from capturing his first National League Gold Glove Award.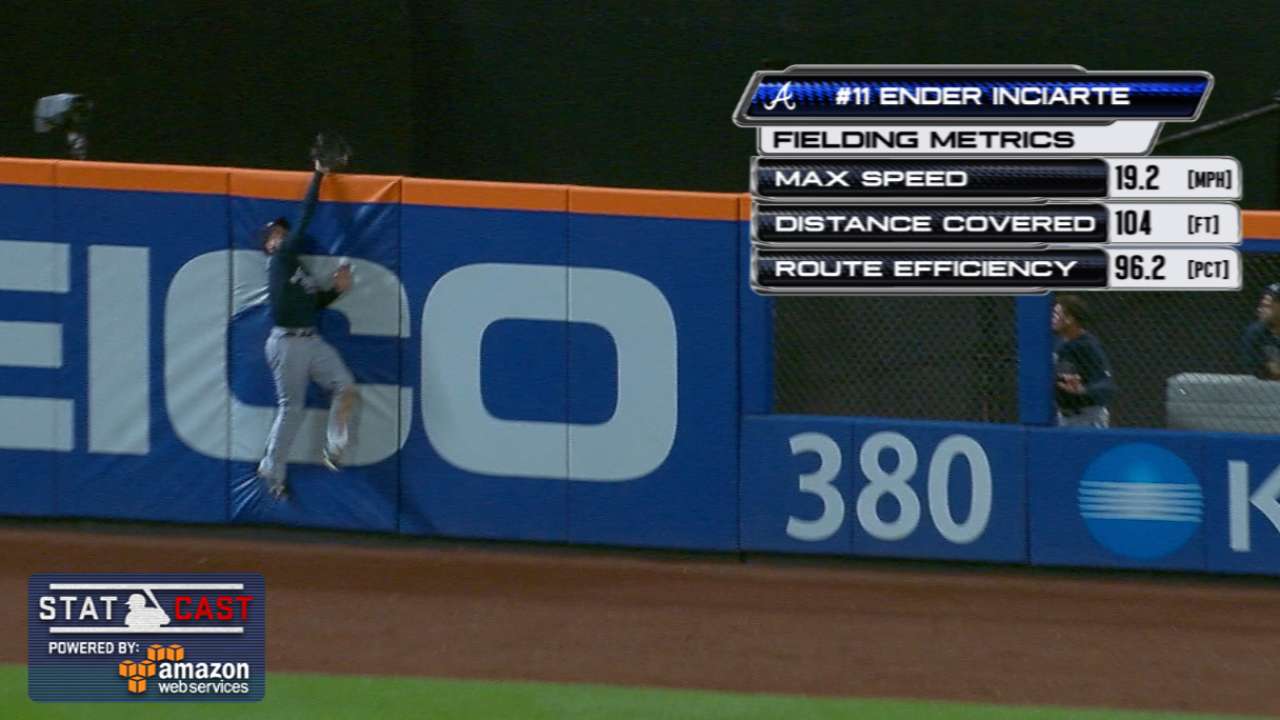 What do you think is Braxton Davidson's future with the organization?
-- M. Hall, Long Island, N.Y.
After Davidson batted .242/.381/.374 with 10 homers while playing his first full pro season for Class A Rome in 2015, the Braves were aggressive with their decision to promote him to Class A Advanced Carolina, with whom he batted .224/.344/.360 with 10 homers this season. Each of the 516 plate appearances the 20-year-old former first rounder tallied for Carolina were completed against older pitchers.
When the Braves' brass returned from last week's organizational meetings, there were multiple mentions about how impressive Davidson had been in instructional league games. This young outfielder is still growing into his body, which has left some uncertainty about his defensive potential. But even though he'll likely begin next year at the Class A Advanced level, it's still far too early to label him a bust.
Mark Bowman has covered the Braves for MLB.com since 2001. This story was not subject to the approval of Major League Baseball or its clubs.