MLB.com Columnist
Richard Justice
Tito knows not to celebrate 3-0 ALCS lead
Francona managed '04 Red Sox to one-of-a-kind comeback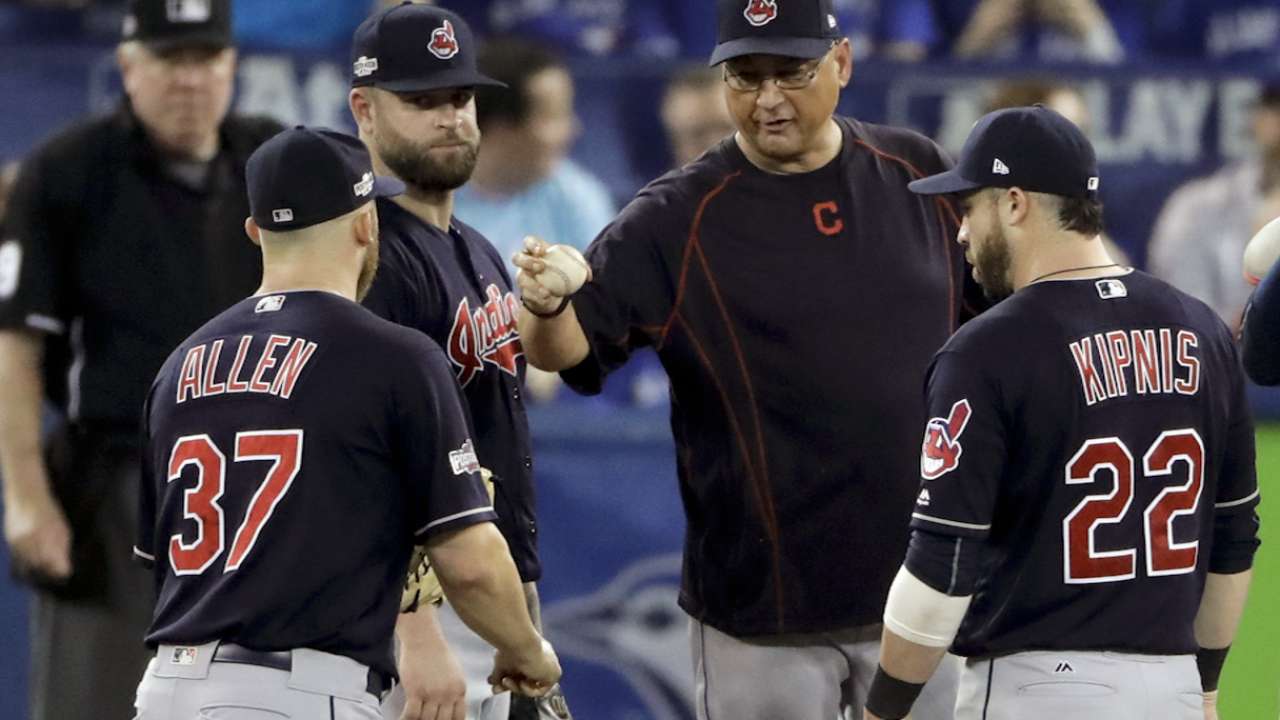 TORONTO -- Don't even think of telling manager Terry Francona, whose Indians are the only club in the Majors not to have lost four in a row this season, that this thing is over. Don't imply it. Don't think it. Don't breathe it.
Francona is one of the few men on the planet who can look across the diamond at the Toronto Blue Jays and understand they still have hope.
• ALCS Game 4: Today at 4 p.m. ET on TBS/Sportsnet/RDS
Francona is an affable man, one of the nicest in baseball. If you spend five minutes with him, he'll convince you those are the best five minutes of his day.
But there are places you don't go. As Francona said before this American League Championship Series began, "You have to win four games. You don't have to win all the games."
You do have to win four. That's not negotiable. This is a critical point to remember.
That's why there wasn't even a hint of a celebration in the visitors' clubhouse at Rogers Centre after the Tribe defeated the Blue Jays, 4-2, on Monday night. The Indians lead the best-of-seven ALCS, 3-0, and can wrap up their first AL pennant in 19 years by winning Game 4 on Tuesday.
• Cleveland expects full 'pen for Game 4
However ...
There's no cigar for coming close. No consolation prize. As Blue Jays center fielder Kevin Pillar said, "We still have an opportunity."
Francona will not mention this to his players. They know. They know he knows.
Some of them may know that the experience is personal. History says the Blue Jays face a nearly insurmountable challenge.
"Nearly" is a very important word in this deal. Nearly is not the same as dead-solid lock.
In the past 21 years, 11 teams have taken a 3-0 lead in an LCS. Slam dunk?
Almost.
Ten of those teams have gone on to play in the World Series. That lone exception, the team that gives every underdog hope, is the 2004 Boston Red Sox.
The Yankees had a 3-0 over the Red Sox in that ALCS. Boston ended up winning one of the most improbable World Series titles ever.
Besides being the franchise's first in 86 years, the Red Sox showed every team that had dug itself a hole that coming back is possible.
So the Indians will not look ahead. They will not ice champagne or make World Series arrangements.
Stuff happens, etc.
"We just have to stay focused and continue to have fun and take those deep breaths and play ball," Cleveland outfielder Coco Crisp said.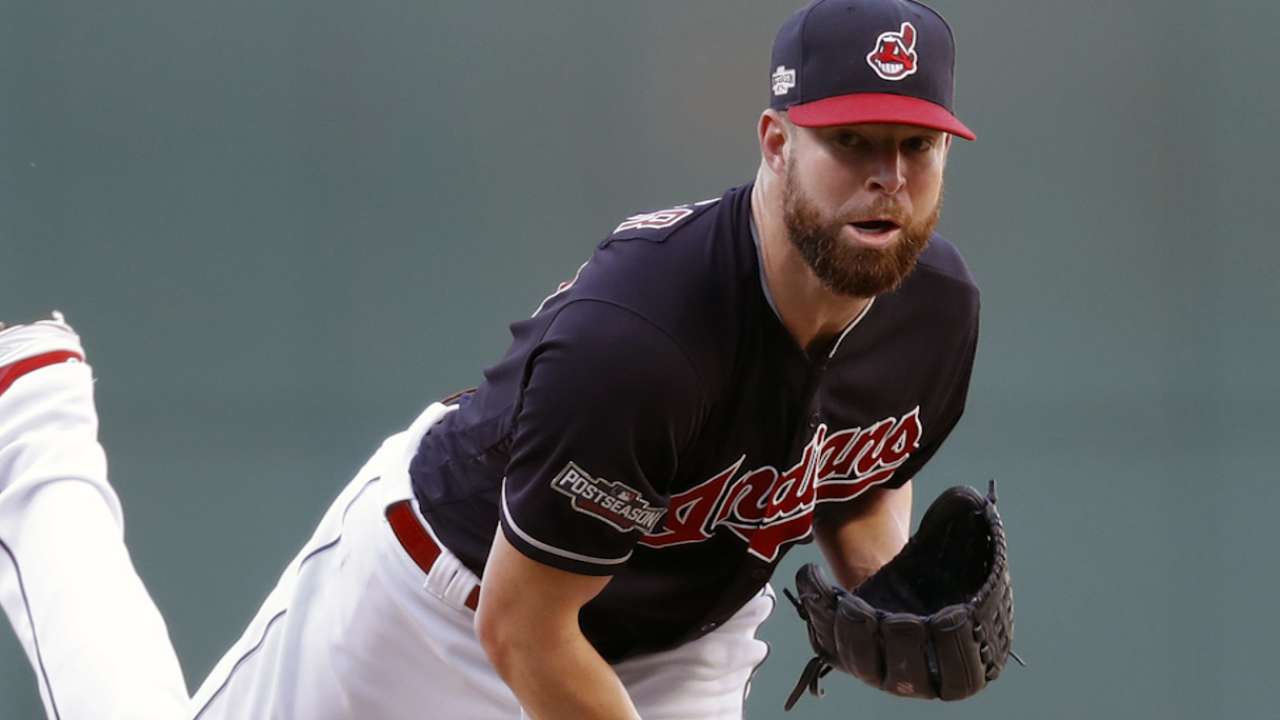 The Red Sox trailed Game 4 of the 2004 ALCS by a 4-3 score in the bottom of the ninth inning at Fenway Park when Kevin Millar drew a leadoff walk.
Here's the thing about that walk, one of the most famous in baseball history. Before the game, Millar had told a Boston Globe columnist, "Don't let us win this game. I'm telling you, they'd better bury us here and now. Don't let us have any hope."
When Millar walked, Francona sent Dave Roberts in as a pinch-runner and immediately gave him the green light to steal second base.
And Roberts, now the manager of the Dodgers, stole one of the most famous bases in history. He then scored on Bill Mueller's single, and the Red Sox staved off elimination by beating the Yankees, 6-4, in 11 innings.
That was the start of an eight-game winning streak that would end with the hoisting of a World Series trophy.
Boston sports -- and Francona's life -- were changed forever. In the 12 years since, he has established himself as one of the game's great managers, a slam-dunk Hall of Famer.
Francona's Red Sox won again in 2007, and now he has the Indians five victories from another championship. His teams have only lost one postseason series when they've had a lead, and his 34-18 postseason record is the third-best winning percentage among managers who've worked at least 30 playoff games.
All that experience has given him some important perspective. Baseball games are difficult to win. Momentum is elusive.
One day a team is rolling along, confident and seemingly invincible. And then Roberts steals second, and the world is flipped upside down.
To lead Cleveland to a World Series -- it would be the Tribe's third in 62 seasons -- would be an amazing accomplishment.
The Indians are in a good spot. But they've won nothing.
"It's definitely a daunting task, but it's been done before," Blue Jays manager John Gibbons said.
No kidding.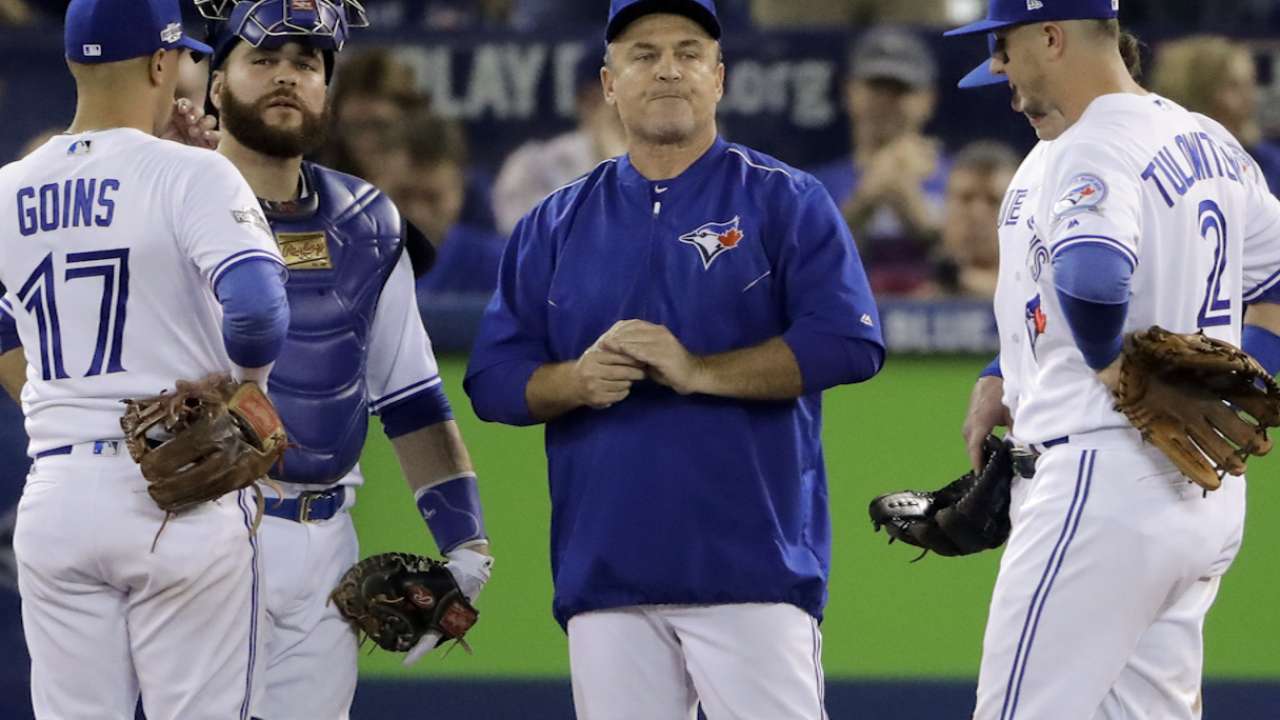 "Our mantra all season has been, 'Get ready to go for the next game tomorrow,'" Cleveland reliever Dan Otero said.
Right. One to go.
One can be elusive.
"Still got one more to get there," Tribe second baseman Jason Kipnis reminded reporters.
His manager will be pleased with those words.
"We still have a long ways to go," Indians reliever Andrew Miller said.
His manager will be please with those words, too.
One more.
Richard Justice is a columnist for MLB.com. Read his blog, Justice4U. This story was not subject to the approval of Major League Baseball or its clubs.