Cut above: Cubs coach links Mariano, Jansen
Former Dodgers bullpen catcher worked with both closers, saw similarity in cutters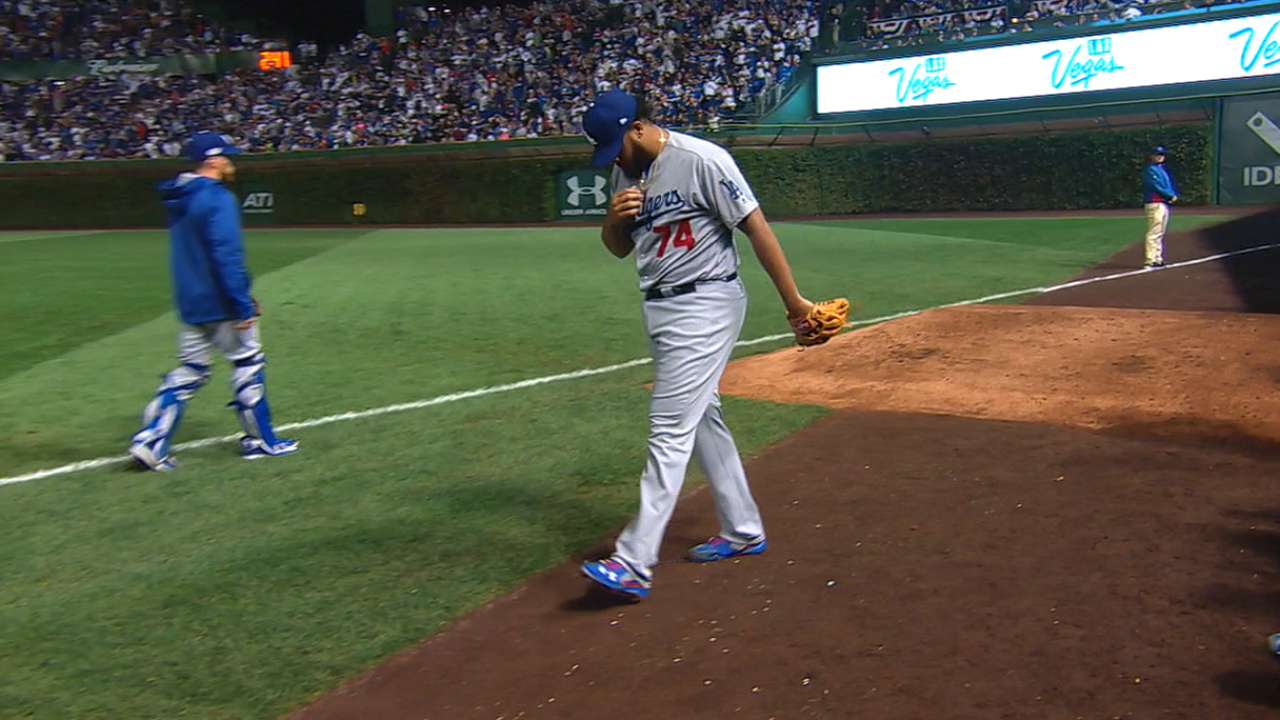 LOS ANGELES -- When rookie Kenley Jansen first threw a pitch in a Major League side session in 2010, Dodgers bullpen catcher Mike Borzello caught it.
So Jansen said it's funny in a "very weird" way how lives intersect, as the two are opponents in the National League Championship Series that resumes with Game 3 tonight against the Cubs at Dodger Stadium.
• NLCS Game 3: tonight at 8 ET/5 PT on FS1
Jansen, in the postseason spotlight as the Dodgers' multi-inning closer, was rushed to the big leagues and remembers what Borzello, now the Cubs' catching coach, said after receiving Jansen's cutter in his first session.
"He said I reminded him of Mariano Rivera," said Jansen. "I didn't believe him. I thought he was just trying to build up my confidence."
No, actually, Jansen did remind Borzello of Rivera, who became the greatest closer in history with basically one pitch, the cut fastball. And as the Yankees' bullpen catcher for 10 years, including the day Rivera's trademark cutter first took flight, Borzello knew a Rivera-caliber cutter when he caught one.
"The report when Kenley came up was that he was getting a lot of swing-and-misses on his fastball. But after a few pitches, [I saw] this wasn't a true fastball, it was an unintentionally cutting fastball just like Mariano," said Borzello.
"I've only seen two people do this. From that day on, I knew this was going to play, and it would be unbelievable once he's able to command and use both sides of the plate. It would be similar to Mariano and devastating. To see him from that day to now, this is exactly what you knew was going to happen. When you catch certain special people, you just know."
Borzello said Jansen shares another quality with Rivera that has become obvious in his past two appearances, which totaled 4 1/3 innings with the postseason on the line.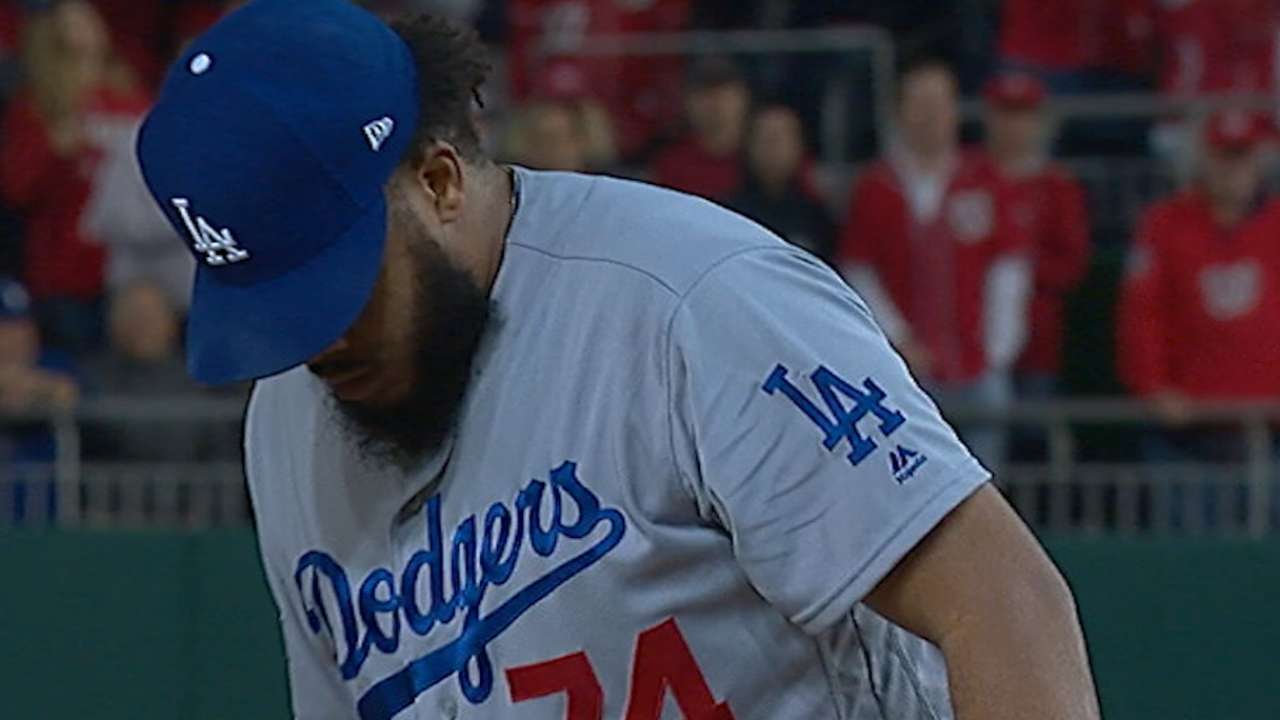 "Like Mariano, Kenley is not afraid of the big spot," Borzello said. "He has the temperament and disposition. The stuff is one thing. The resolve and lack of fearing the big moment is the second-most important thing, and Kenley had both. Mariano is the best I've ever seen, but I always thought Kenley was similar to that as well. He never cared when you used him. 'You want me to pitch, I'll pitch.'"
Jansen, 29, credits pitching coach Rick Honeycutt and former bullpen coach Ken Howell for much of his mechanical development, but he said a 10-pitch pregame repetition drill Borzello ran him through daily improved his location and confidence. Converted from catcher to pitcher in 2009, the Curacao native studied a video of Rivera, provided by Borzello, to emulate as a rookie.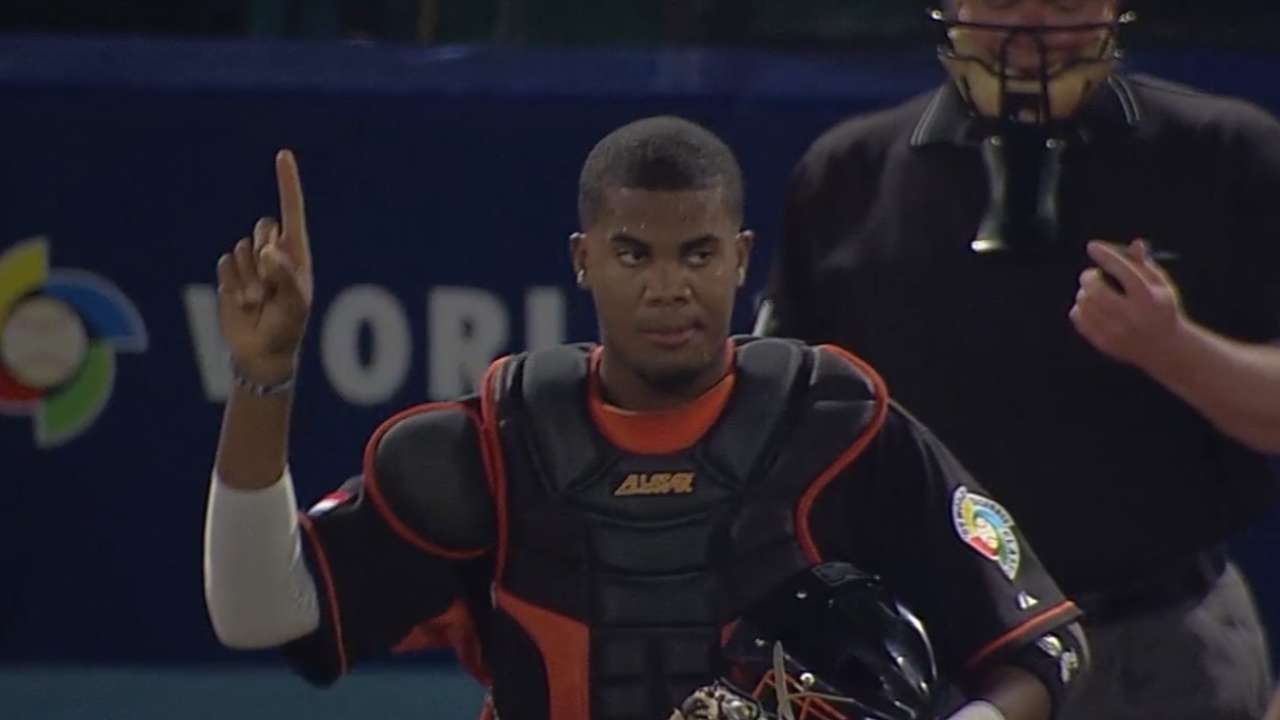 Now Jansen is deep into the postseason, and also on the verge of a free-agency payday. On Sunday night, he completed the first two-inning postseason save for the Dodgers since Jay Howell in the 1988 World Series, three days after a marathon 51-pitch, 2 1/3-inning setup for Clayton Kershaw's clinching save in Washington. Jansen is doing closer things Eric Gagne didn't do, and all the while appreciating the interesting coincidence when he looks at the Cubs' bullpen.
"It is very weird," Jansen said. "I see Buddy-Buddy; that's what I always call Borzello. He's always been really good with me. I'm glad I had him."
Ken Gurnick has covered the Dodgers since 1989, and for MLB.com since 2001. This story was not subject to the approval of Major League Baseball or its clubs.