Gibbons has no issue with ALCS strike zone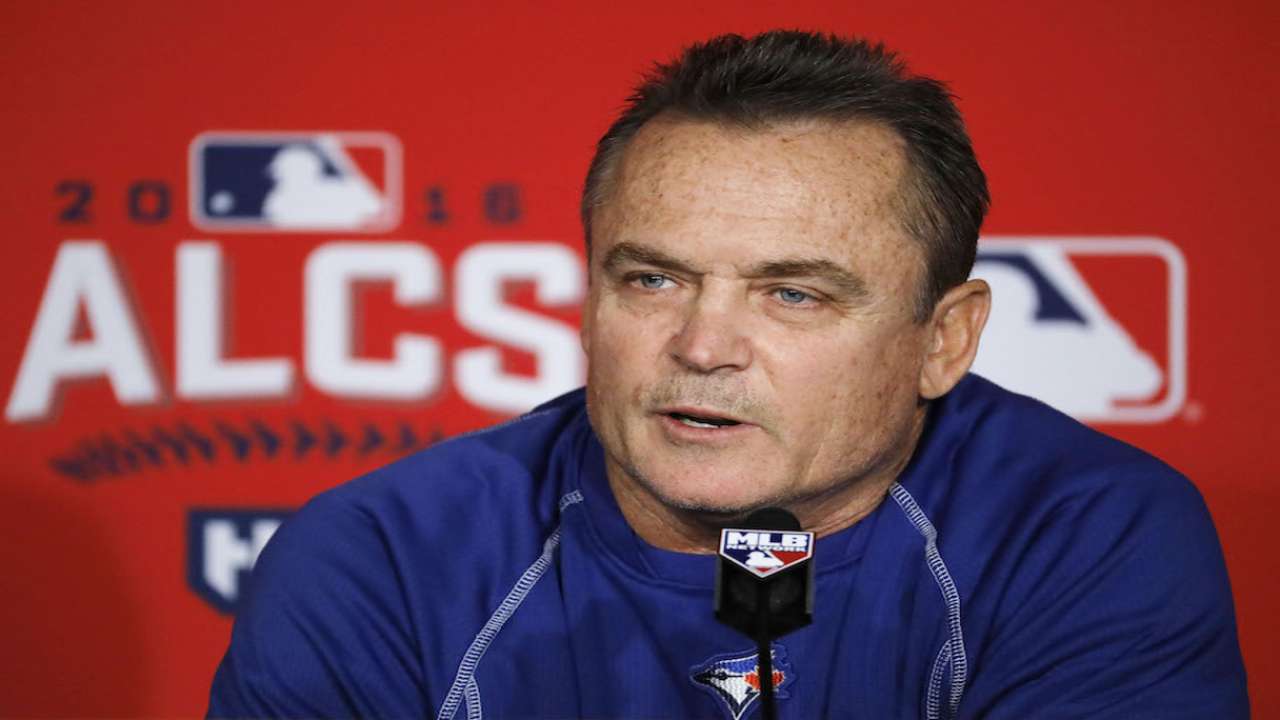 TORONTO -- Jose Bautista created a stir on Sunday when he suggested there were "circumstances" working against the Blue Jays in their American League Championship Series vs. the Indians. Bautista did not specify what those circumstances might be, but If he was referring to the strike zone, manager John Gibbons doesn't necessarily agree.
Gibbons laughed off the notion that there might be a conspiracy working against Toronto in the postseason. He instead pointed to the inherent difficulty of being an umpire and noted that the Blue Jays' pitchers have also benefited at times from borderline pitches being called strikes.
• ALCS Game 3: Live on TBS/Sportsnet/RDS
"It's probably not going to shock you," Gibbons told reporters when the subject of the strike zone came up. "I think you guys in this room have heard that before, haven't you? You've been here six months."
Toronto does have a reputation as a team that tends to question the strike zone. The Blue Jays have a lot of hitters who work deep counts and put a strong emphasis on remaining patient at the plate. The approach led to an AL-leading 632 walks during the regular season.
When borderline calls go against Toronto, negative reactions sometimes follow.
"The umpires have a tough job, too. … Nobody's happy on one side or the other, every game," Gibbons said. "Really, to call a guy like [Indians reliever Andrew] Miller, that ball is on you quick, it's got a big break to it. That's not easy.
"It's tough for a catcher to catch it, so they can't hold it. You're going to have some pitches they may ring you on that aren't strikes, but it's not that easy for those guys, either. It's like calling a knuckleball."
The one thing Gibbons doesn't want to see is movement toward an electronically called strike zone.
"You have humans at the plate, there's going to be mistakes," Gibbons said. "I don't care if you're a player, umpire, manager or what have you. It's part of the human element. And I don't think you'd ever want to take that away, to be honest with you. That's one of the beauties of the game. Everything is almost at a certain point overanalyzed now. But that's part of the beauty of baseball, I think."
Gregor Chisholm has covered the Blue Jays for MLB.com since 2011. Follow him on Twitter @gregorMLB and Facebook, and listen to his podcast. This story was not subject to the approval of Major League Baseball or its clubs.