Phils satisfied with progress of Williams, Crawford
Prospects recently finished first year at Triple-A level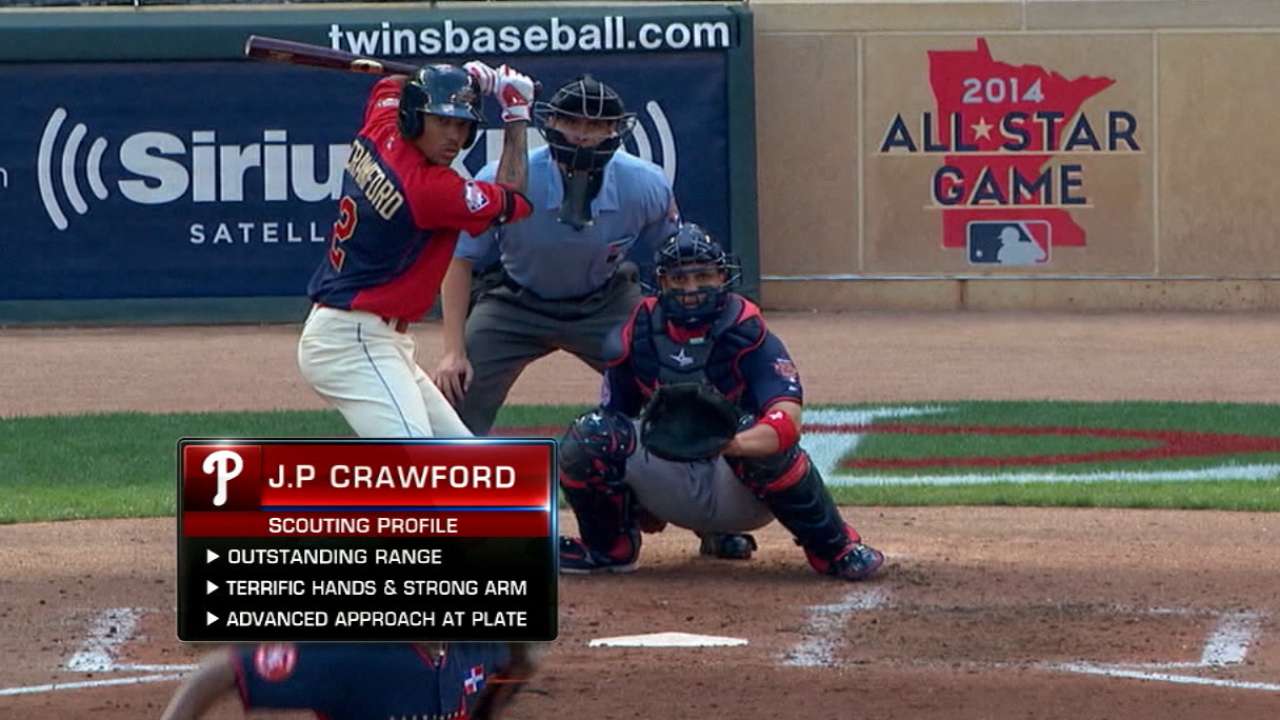 PHILADELPHIA -- It has been more than a month since Triple-A Lehigh Valley played its final game of the 2016 season, but curious and perhaps concerned Phillies fans keep asking questions about the progress of J.P. Crawford and Nick Williams.
Crawford is the No. 2 prospect in baseball, according to MLBPipeline. Williams is ranked 48th. The Phillies obviously have high expectations for both, but neither put up eye-popping numbers with the IronPigs.
The Phillies said they are not concerned. They see two young players in their first year at Triple-A.
That said, Williams seemed like a sure thing to make his big league debut this year, considering the state of the Phillies' outfield entering the season and his strong finish with Double-A Reading in 2015. But after hitting .290 with 27 doubles, five triples, 10 home runs, 53 RBIs, 18 walks, 91 strikeouts and a .791 OPS in 399 plate appearances through July 29, Williams hit .161 with six doubles, one triple, three home runs, 11 RBIs, one walk, 45 strikeouts and a .478 OPS in his final 128 plate appearances.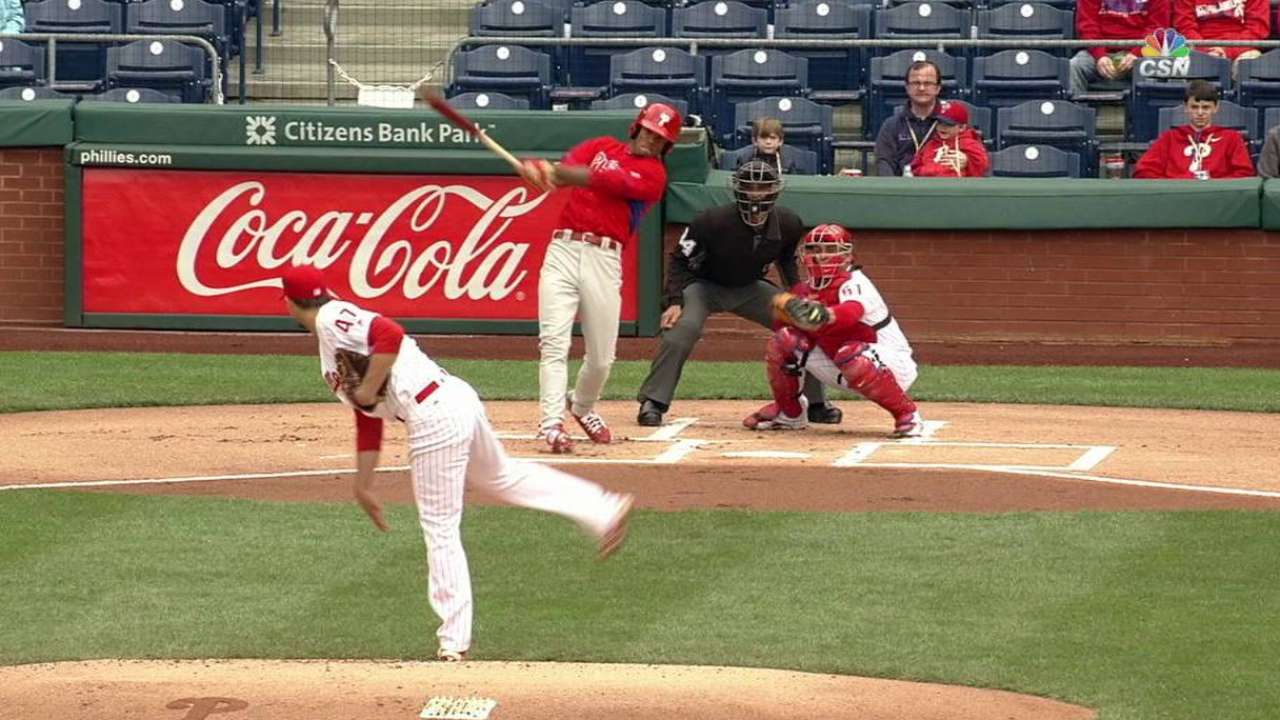 "If you look at Nick's numbers through Aug. 1, he was doing just fine for a 22 year old in Triple-A," Phillies president Andy MacPhail said last month. "He had a bad August and that drove his numbers down. Now whether he had a bad August because he thought every at-bat was going to determine whether he came up to Philadelphia, I don't know. Or perhaps they started pitching him differently, I don't know. But I think for a 22 year old at Triple-A, he did great up until August. I'm hopeful it was just a bad month. I like the kid. I wish we had five more of him."
Williams got benched a couple times this season for not hustling. The benchings became big news in Philly, but in conversations with folks inside the organization, they barely seemed to cause a ripple.
"I think he'll be just fine," Phillies general manager Matt Klentak said last month. "Players and human beings will mature at different rates. He's 22 years old at Triple-A. Nick Williams plays the game very hard, and he's a good teammate. He continues to learn the game and learn what it is to be a professional and how to get through a long season. We still believe in his future."
Crawford, 21, hit .244 with 11 doubles, one triple, four home runs, 30 RBIs and a .647 OPS in 385 plate appearances with the IronPigs following a promotion from Double-A. But he walked 42 times and struck out just 59. The Phillies consider his knowledge of the strike zone to be a good sign.
"He's even younger," MacPhail said. "Still, the way the analytic models are today, the analytic models would suggest he had a pretty good year, because of the things he does and the things the analytics values. But for him to be at that age and to make the jump to Triple-A is going to help accelerate his career."
Todd Zolecki has covered the Phillies since 2003, and for MLB.com since 2009. Follow him on Twitter and listen to his podcast. This story was not subject to the approval of Major League Baseball or its clubs.