Davidson reflects on 'whirlwind' 2016 season
GLENDALE, Ariz. -- Over the course of three days in 2016, Matt Davidson lived a snapshot of the highs and lows of a Major League career -- the long-awaited return to The Show, his first hit with a new club and a season-ending injury.
"It was such a whirlwind, you know," said Davidson, 25, speaking during a recent workout at the White Sox's Spring Training home at Camelback Ranch. "It took a couple of months, a month or two, to kind of digest it."
Davidson's time with the White Sox since being traded from the D-backs for Addison Reed has featured more of those unfortunate lows than the uplifting highs. He hit .201 in 1,006 at-bats between 2014-15 with Triple-A Charlotte, while striking out a combined 355 times.
But after changing his swing this past Spring Training and dealing with a tough opening month, something clicked for the third baseman with the Knights to the tune of a .268 average, 10 home runs and 46 RBIs.
Davidson's debut for the White Sox took place on June 30 at U.S. Cellular Field against the Twins. It also served as Davidson's final appearance of the season.
After delivering a run-scoring single in the fourth, Davidson felt something in his right foot as he rounded the base. He stayed in the game and went from first to third on J.B. Shuck's double, eventually scoring when Adam Eaton was hit by a pitch with the bases loaded, despite having sustained a broken right foot.
"Those two years, you kind of are just struggling so bad, but you know it's a phone call away," Davidson said. "You kind of wait for that phone call. Then I got in Chicago that night before, played that next day, surgery the next day and the next day fly back home to California.
"So literally, in three days, it was like finally waiting for two days, and now I'm done. But I'm glad to be back out here and excited I could do stuff again."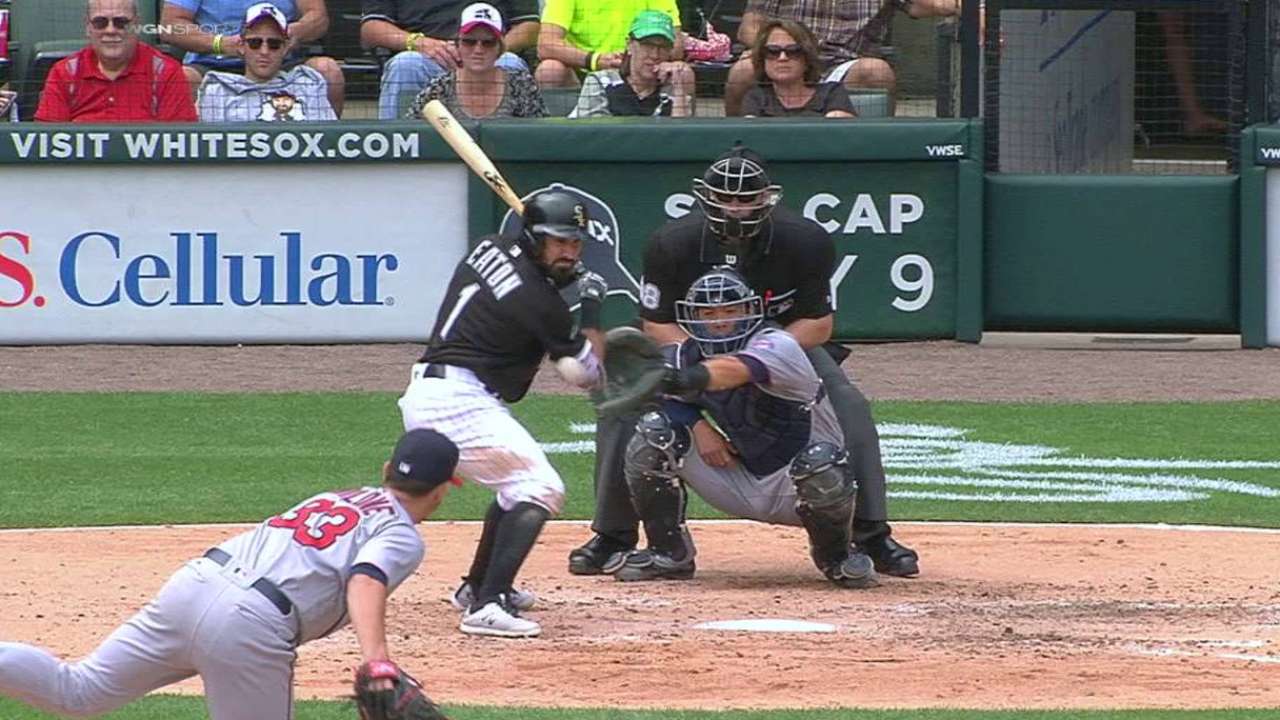 A CT scan from two weeks ago showed the bone in his right foot almost fully healed, per Davidson. He took batting practice last Tuesday at Camelback Ranch, where he has been working out diligently to get ready for '17.
"That was one of the coolest things," Davidson said of taking BP. "It's been about 3 1/2 months since I've done that. We are working out, hitting, and we are starting to jog out on the field and hit and throw and everything like that."
The abrupt finish to his '16 season after two at-bats didn't dampen Davidson's renewed confidence, with the adjustments he made sustainable for success. Davidson worked hard to earn that June promotion, a promotion he didn't want to end even knowing his foot wasn't right.
"Yeah, it instantly went numb, and there was a ton of swelling right away," Davidson said. "You never hope that something like that would happen. At the same time, I didn't want to tell [then-manager] Robin [Ventura], "My foot hurts and I want to come out.'
"You never really want to come out of your debut because of pain. But overall, I'm very pleased with my season and just grateful I got a chance: Just getting ready to be able to do it again."
Scott Merkin has covered the White Sox for MLB.com since 2003. Read his blog, Merk's Works, follow him on Twitter @scottmerkin, on Facebook and listen to his podcast. This story was not subject to the approval of Major League Baseball or its clubs.