MLB.com Columnist
Phil Rogers
Maddon's philosophy tested by cold Cubs bats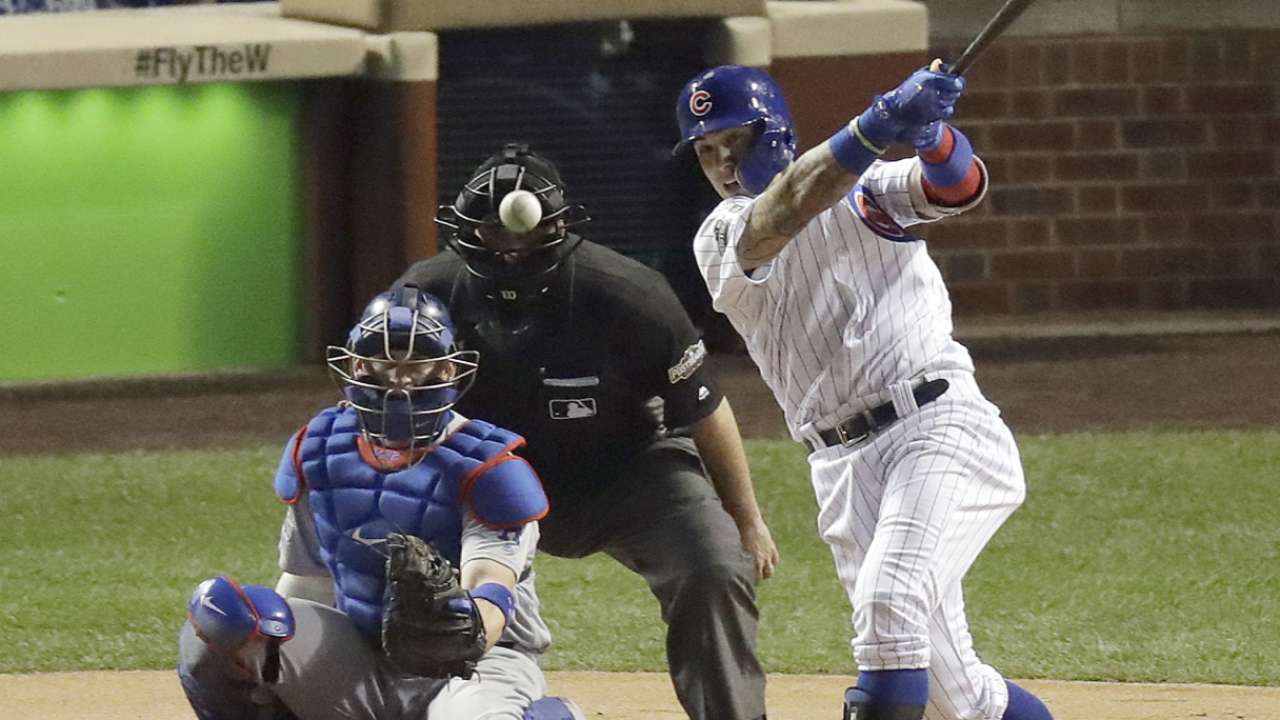 CHICAGO -- Somewhere on a bookshelf at his home, Joe Maddon has Malcolm Gladwell's 2005 best-seller, "Blink." He was reading it at about the same time Andrew Friedman offered him his first chance to manage in the Major Leagues, with Tampa Bay in 2006.
The sub-title of the book is "The Power of Thinking Without Thinking," and the message is not to overthink a situation. Instead, after you've studied a topic, trust your first thoughts. He's a big believer in that philosophy, as well as the need to build confidence in young players.
• NLCS Game 3: Tuesday night at 8 ET/7 CT on FS1
Based on that and what Maddon said following Sunday night's 1-0 loss to Clayton Kershaw and the Dodgers in Game 2 of the National League Championship Series, you probably shouldn't expect drastic changes when the series resumes on Tuesday night at Dodger Stadium.
Two of the Cubs' most important hitters, first baseman Anthony Rizzo and second-year shortstop Addison Russell, have gone a combined 2-for-45 thus far in the six postseason games. Yet, Chicago remains in relatively good shape.
The Cubs are tied with the Dodgers at a game apiece with a trio of strong starters (Jake Arrieta, John Lackey and Jon Lester) set to go in the next three games. It would be surprising if Maddon made drastic changes just because the club's .193 postseason batting average is the lowest of the four teams still playing.
"No, you got to continue to play through the bad lie," Maddon said. "That's just … it is what it is. You stay with your guys. Dodgers have good pitching; Cubs have good pitching. I'm sure they're saying the same thing about some of their guys right now, too."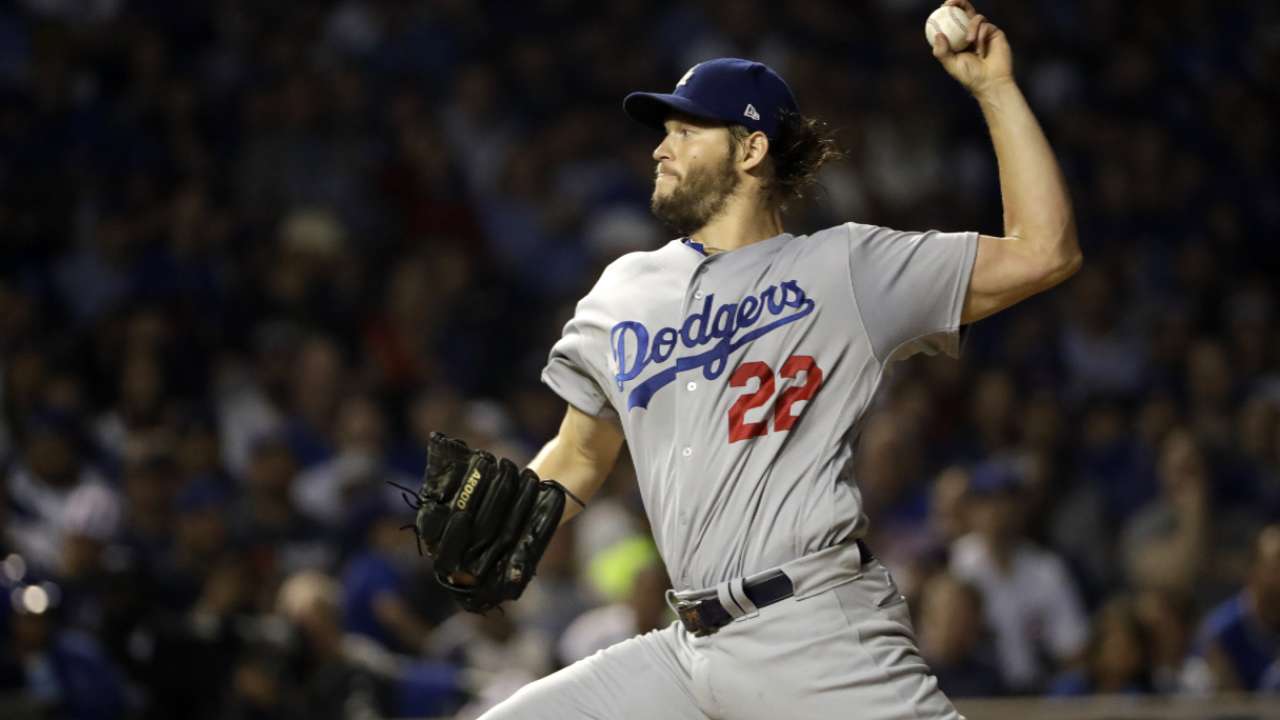 Rizzo, an NL Most Valuable Player Award candidate after hitting .292 with 32 homers and 43 doubles during the regular season, generally hits third, between Kris Bryant and Ben Zobrist. Russell, who started the season at the bottom of the order, had worked his way up to the No. 5 spot while delivering 21 home runs and 95 RBIs in an All-Star campaign.
But the Dodgers have found ways to neutralize both Rizzo's ability as an all-around hitter and Russell's skills as a run-producer (he hit only .238 in the regular season). Rizzo was 0-for-3 on a night when Kershaw and closer Kenley Jansen quieted the Wrigley Field crowd, and now is 1-for-23 this postseason and hitting .127 in 15 games the last two postseasons.
Rizzo pulled a ball onto Sheffield Avenue, just on the wrong side of the right-field foul pole, before grounding out to first base in the fourth inning. He then came to bat leading off the seventh with the Cubs down, 1-0.
He took the first pitches and was where he wanted to be -- in a 3-0 count. But Kershaw bounced a fastball for ball four, denying Rizzo the chance to do damage, and he was stranded at first when the three-time NL Cy Young Award winner retired Zobrist, Russell and Javier Baez, who was moved to sixth after batting seventh against Kenta Maeda in Game 1.
"I was ready to swing there, 3-0, no doubt," Rizzo said. "One-nothing game, one swing changes that. I was looking dead-red, 3-0, and he threw it down."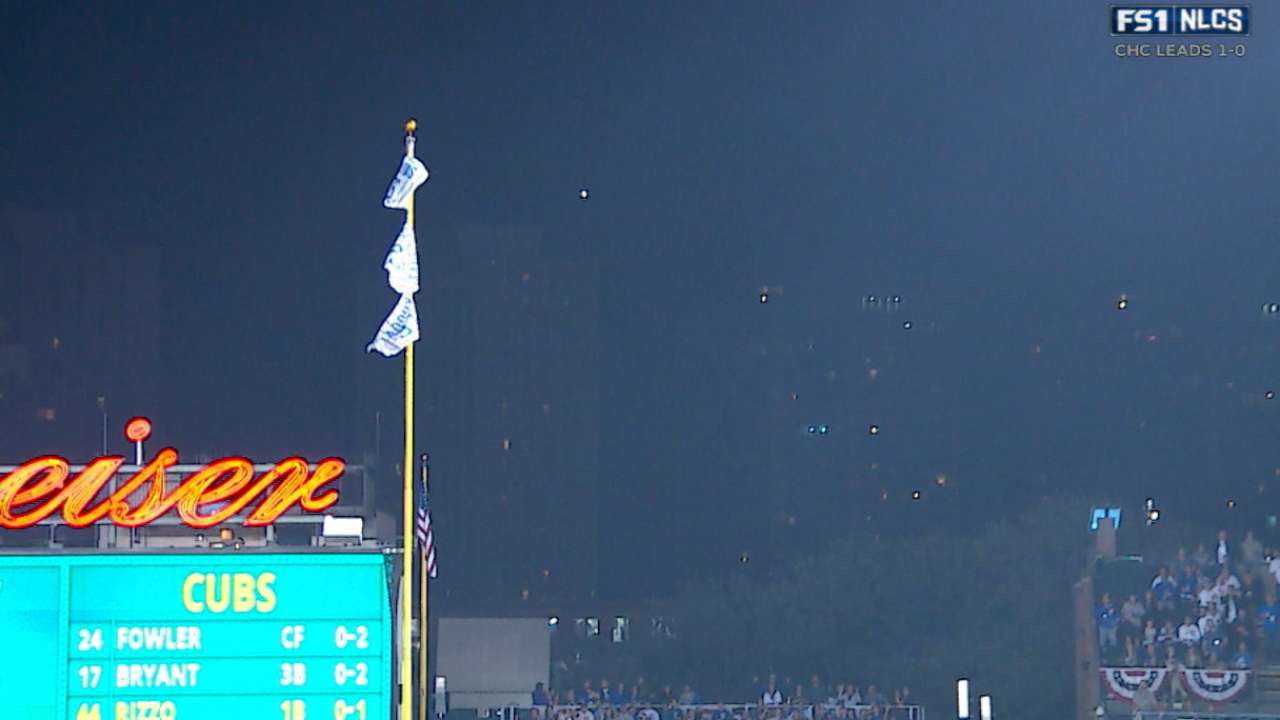 Rizzo was asked if he's pressing.
"I can't," he said. "I don't think it's fair to everyone for me to try to get six, seven hits every time. I've done that before in my career, and it doesn't work. You just go about the process, keep grinding, keep battling."
Russell, a sure-handed shortstop, is 1-for-22 with no walks this postseason. He was 0-for-3 against Kershaw, putting a charge in a fly ball that was caught in deep center by Joc Pederson.
"I think that we're taking some good hacks; they're just not falling," Russell said. "We just have to keep grinding."
Russell, unlike Rizzo, admitted that it's been a tough stretch for him, personally. But he said he's been getting a lot of positive support from Maddon and others on the Cubs' staff, as well as his teammates.
"I'm just young," he said. "It's my first time just going through this. I'm not making any excuses, but they told me they know what I do. They know what I can bring to the table. That's why I'm still in the lineup. But it's a little frustrating."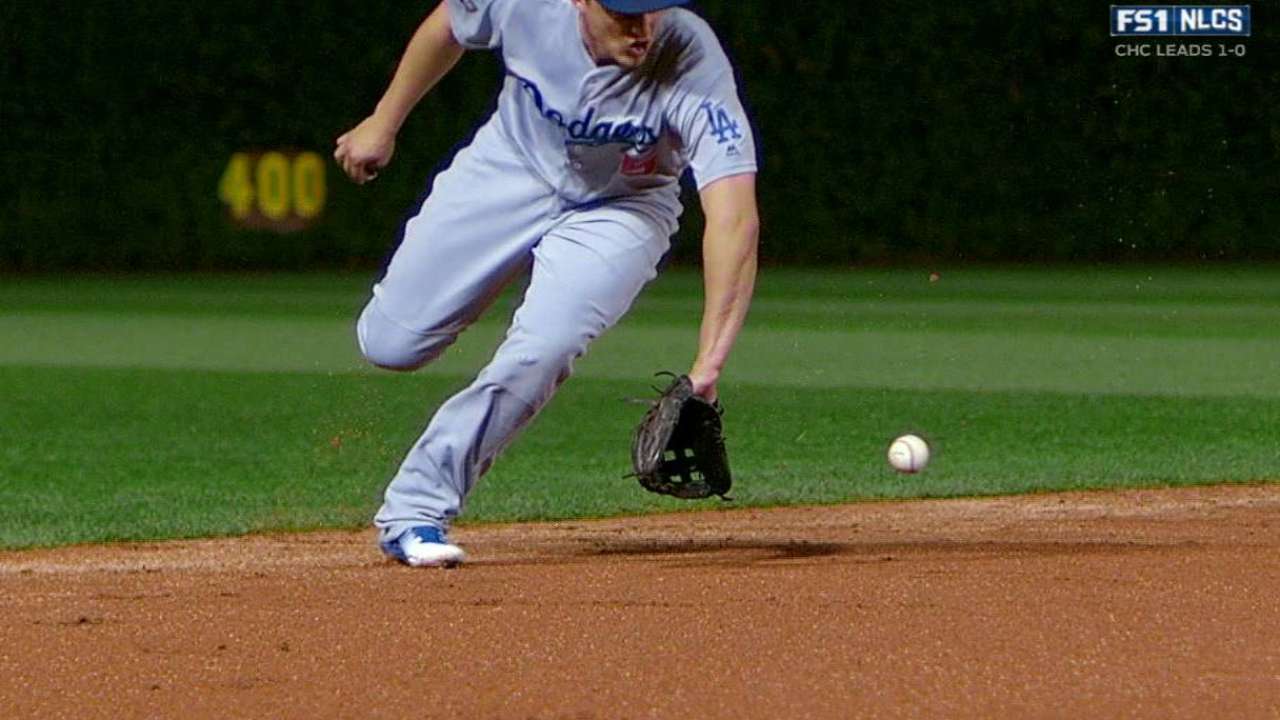 Maddon's not messing with Rizzo. He'll hit third as long as he's healthy. but Maddon could give Russell a break in Game 3.
If this was August, nobody would think twice if he started Baez (.391, 1 HR, 3 RBIs this postseason) at shortstop, Zobrist at second base and inserted Willson Contreras (5-for-9, 2 RBIs) in left field while Miguel Montero catches Arrieta.
But would Maddon do it in October?
That might be the best plan to score runs off Dodgers Game 3 starter Rich Hill, but at what price? The Cubs win at least as much with pitching and defense as their bats, and the lineup they've been using has been about as good as it gets defensively.
It's going to be fascinating to see what Maddon and the Cubs' front office decides.
"It's very nice to be in this moment with young players," Maddon said. "It's really nice two consecutive years to be in the Championship Series with a very youthful group. Again, putting your scout's cap on, it bodes well for the future. Of course, I want it to happen right now and get to that next round."
That next round is the World Series, of course, and the Cubs haven't been there in Malcolm Gladwell's lifetime.
Trust the current course, or make some changes? What's your intuition tell you, Joe?
Phil Rogers is a national columnist for MLB.com. This story was not subject to the approval of Major League Baseball or its clubs.