Dodgers leaning toward Urias for Game 4?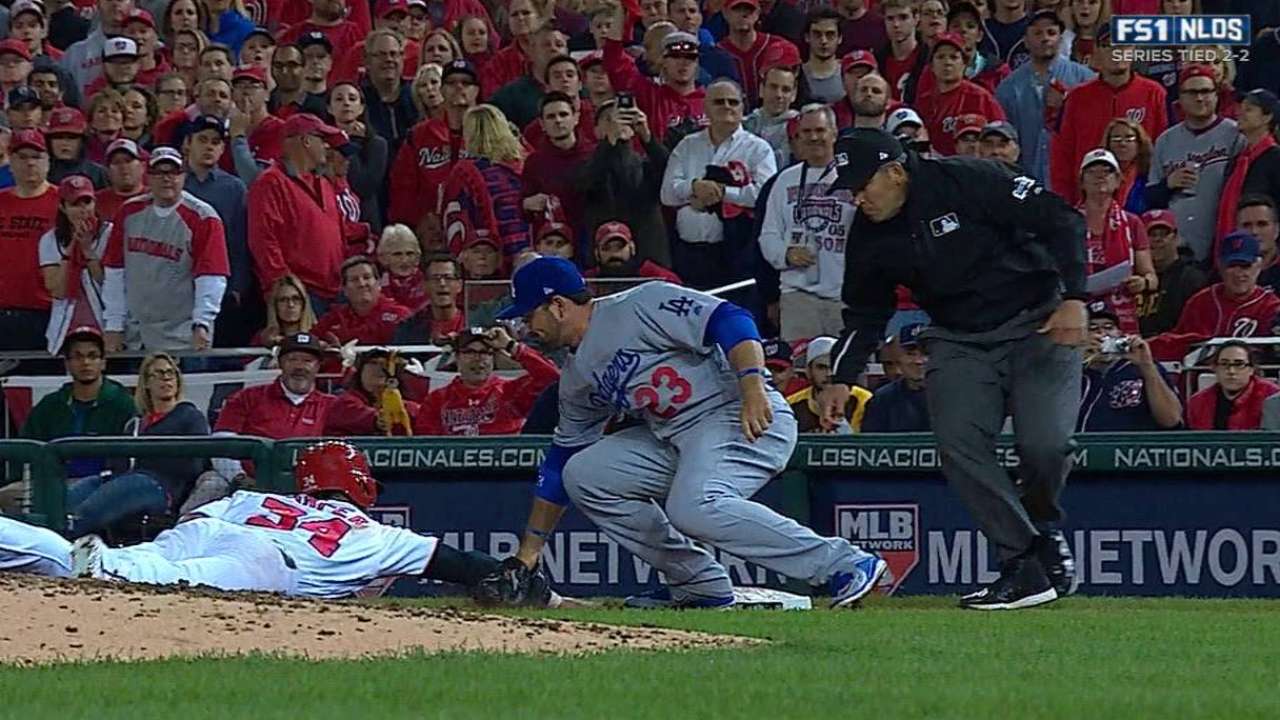 CHICAGO -- Dodgers 20-year-old rookie Julio Urias threw a bullpen session on Sunday that lines the lefty up to be the club's starting pitcher on Wednesday night at Dodger Stadium in Game 4 of the National League Championship Series against the Cubs.
Manager Dave Roberts, however, stopped short of confirming that.
• NLCS Game 3: Tuesday night at 8 ET/5 PT on FS1
"Yeah, we haven't made that decision yet," said Roberts. "But I think that as unpredictable as these games are, with Rich [Hill] going Game 3 and just with potential with the blister, just kind of not confirming yet because every game we still got to kind of figure out how to navigate."
Hill has been bothered by blisters on the fingers of his left hand at a couple of points this season.
The options are limited. With Kenta Maeda, Clayton Kershaw and Hill starting the first three games of this series, and southpaw Alex Wood exclusively pitching relief since his left elbow surgery, the only other starting pitcher on the active roster is Ross Stripling.
But Stripling, who pitched in relief in Game 1 on Saturday, hasn't thrown more than four innings in a game since his last start, on Sept. 6, so he's not stretched out for starting duty.
Urias pitched two innings of relief in Game 5 of the NL Division Series and three innings in a Sept. 29 start in San Diego. He was 5-2 with a 3.39 ERA for the Dodgers this season and 5-1 with a 1.40 ERA at Triple-A Oklahoma City, throwing a combined 122 innings, plus two in the postseason. Last year he totaled 80 1/3 innings.
Management has been trying to ration his innings to protect his arm, but has found that difficult because of Urias' quality performances and the shortage of dependable veteran starters.
Ken Gurnick has covered the Dodgers for MLB.com since 2001. This story was not subject to the approval of Major League Baseball or its clubs.