Canadian rakin? Blue Jays could find offense at home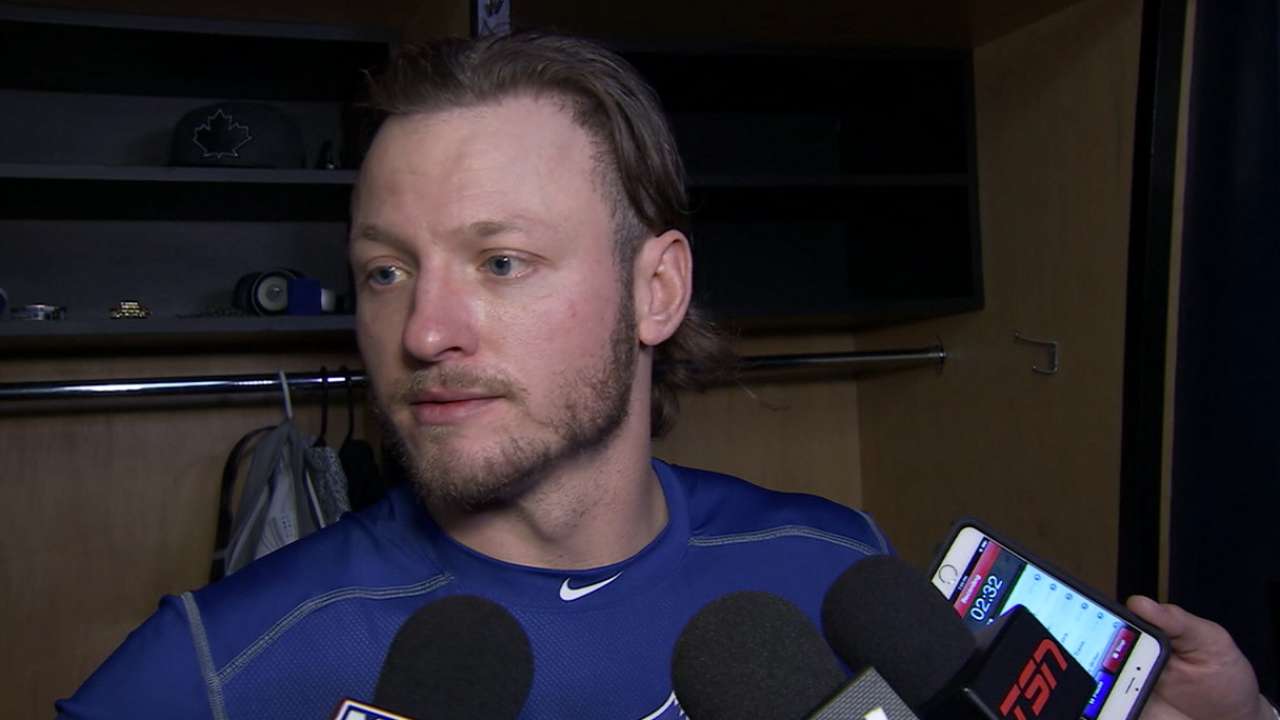 TORONTO -- Every team enjoys a taste of their home cooking to some extent, but for a Blue Jays team that was limited to just one run through the first 18 innings of the American League Championship Series, Rogers Centre has never looked more like home sweet dome.
Mired in a power outage that has seen them manage just Josh Donaldson's RBI double in dropping the first two games to the Indians, the Blue Jays are coming back to a place that owns a reputation for being favorable to their right-handed power and just might exploit one of the Tribe's weaknesses.
• ALCS Game 3: tonight at 8 ET on TBS/Sportsnet/RDS
"I think when we get to play three at home, we feel good playing at home and we feel good playing in front of our fans," Donaldson said. "They've had two days playing in front of theirs. We're going to get the last at-bat now, and we'll see what happens."
Going beyond the obvious advantage presented via the crowd's decibel level, the ALCS may enjoy an offensive boost by switching venues from Progressive Field. Cleveland scored just four runs in the first two games, relying largely on its lockdown bullpen.
A road series might not be good news for the Indians, though: based on non-pitcher wRC+, where 100 is league average, no team in baseball had a larger gap this season between home batting performance (120) and road batting performance (86) than the Indians' -34 differential.
By comparison, the Blue Jays posted a 108 wRC+ at home and a 98 wRC+ on the road. Rogers Centre has been a neutral or better hitter's park each year since 2008, according to Baseball Reference, where more runs have been scored and more home runs have been hit than the average Major League park.
Opened in 1989, Rogers Centre is a retractable-roof facility that showcases symmetrical dimensions around the 10-foot outfield walls, measuring 328 feet down the lines, 375 feet to the power alleys and 400 feet to center field.
Rogers Centre's perceived friendliness to right-handed power is likely a product of the Blue Jays' personnel. According to statscorner.com, Toronto owned just a 102 park rating for right-handed homers this season, slightly above average. Even Cleveland was higher at 104, with Philadelphia's Citizens Bank Park the best in the Majors at 126.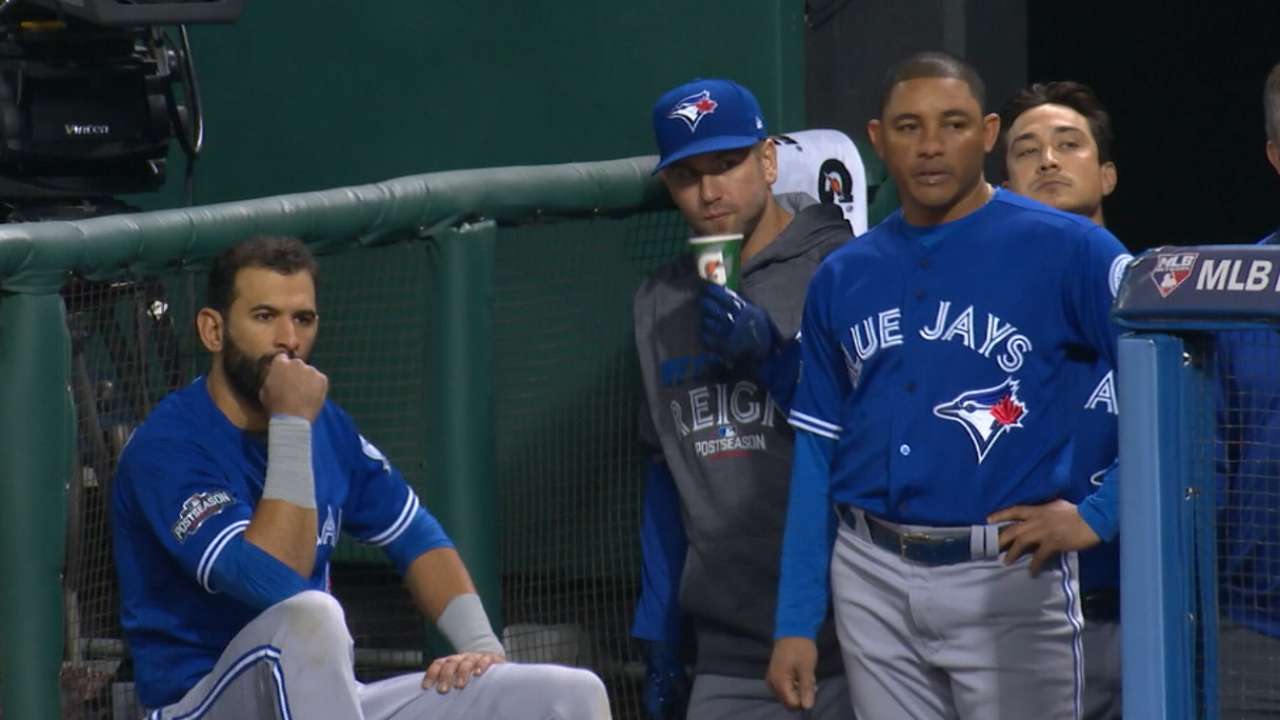 Regardless, Donaldson is one Blue Jays hitter who wasn't complaining as he went through customs; the reigning AL MVP hit 21 of his 37 homers at home this year, compiling a split line of .297/.414/.590. Edwin Encarnacion hit more homers on the road (22) than at home (20), but his average was 36 points higher (.282) at home, with a .943 OPS.
Oddly, Jose Bautista's numbers dipped at home (.797 OPS) compared to on the road (.834 OPS), which is out of the ordinary given his track record. Troy Tulowitzki also hit 13 of his 24 homers at home, and more power is crucial for a team that was just 9-34 when it didn't homer this year.
Whatever the numbers, the Blue Jays know they fit well here; they had a .568 winning percentage at home this season, compared to a .525 mark on the road, and have averaged more runs per game at home (4.95) than away (4.41). Now they actually need to make that math add up between the lines.
"We were here last year," Tulowitzki said. "There's no quit in us. We're going back home. That's huge. We've got three games back home. We'll definitely make it interesting. I promise you that."
Bryan Hoch is a reporter for MLB.com. This story was not subject to the approval of Major League Baseball or its clubs.