MLB.com Columnist
Anthony Castrovince
Miller's feats in ALCS unique and spectacular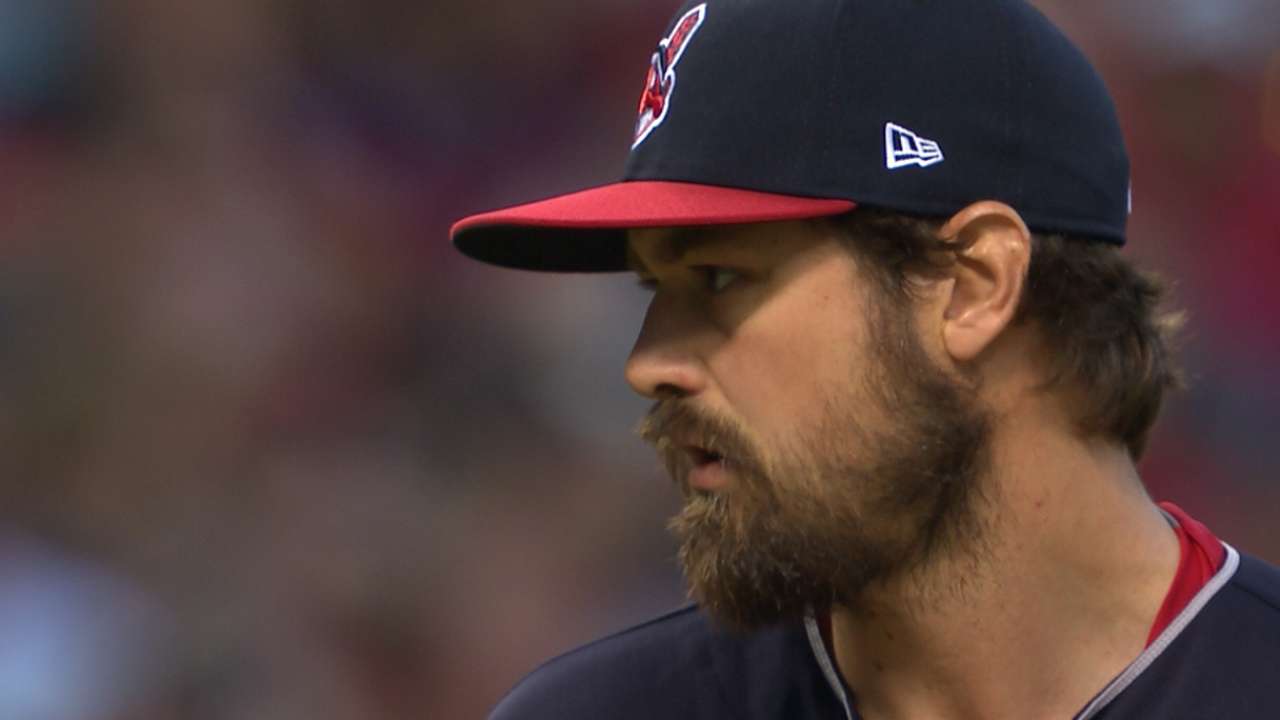 TORONTO -- It's true, you know, what they're saying about the Indians' use of Andrew Miller. This is going to revolutionize baseball. It is going to change the way managers think and react and deploy their 'pen. No longer will the so-called "proven closers" be the luminaries of the relief world, because there will be a newfound appreciation of the concept of a high-leverage hero who is comfortable pitching at any time, in any inning, against any part of the order.
There's just one little catch.
• ALCS Game 3: Today at 8 p.m. ET on TBS/Sportsnet/RDS
"You've got to steal him from us," said Tribe pitching coach Mickey Callaway.
Yeah, this is the issue with the rash of think pieces springing up after the Indians jumped on Miller's back en route to a 2-0 lead in the American League Championship Series against the Blue Jays. There's only one Andrew Miller. And although that doesn't mean there aren't really good relievers capable of becoming a reasonable facsimile, the combination of stuff, contractual status and October schedule make this a unique situation that even the Indians acknowledge would be unsustainable over the course of a 162-game schedule.
"You can't do this all year," manager Terry Francona said. "You'll hurt guys. But in a short postseason, you've got to take your guys and leverage them. Look at what the Giants did with Madison Bumgarner. If you're going to win, you're going to have a guy or two that extends."
Francona was masterful in his use of Miller in the regular season, pitching him anywhere from the sixth to the ninth innings and extracting nine holds, four wins and three saves out of him in just a two-month sample.
But even that situation was special and unsustainable. The Indians were fighting to nail down the division, they saw their rotation ravaged by late-season injuries to Carlos Carrasco and Danny Salazar, and they ponied up a ton of talent to land Miller at the non-waiver Trade Deadline. Of course they were going to ride him for all he was worth, but extrapolated over a full season, Miller's use would have translated into an 87-inning effort.
In this century we've seen 59 full-time relievers reach that total in a single season, but only eight -- Scott Sullivan, Steve Karsay, Octavio Dotel, Guillermo Mota, Jon Rauch, Tyler Clippard, Scot Shields and Salomon Torres -- did it two years straight. The tough guys among us may not like it, but the vast majority of relievers just aren't conditioned to tolerate that kind of workload without putting themselves at risk.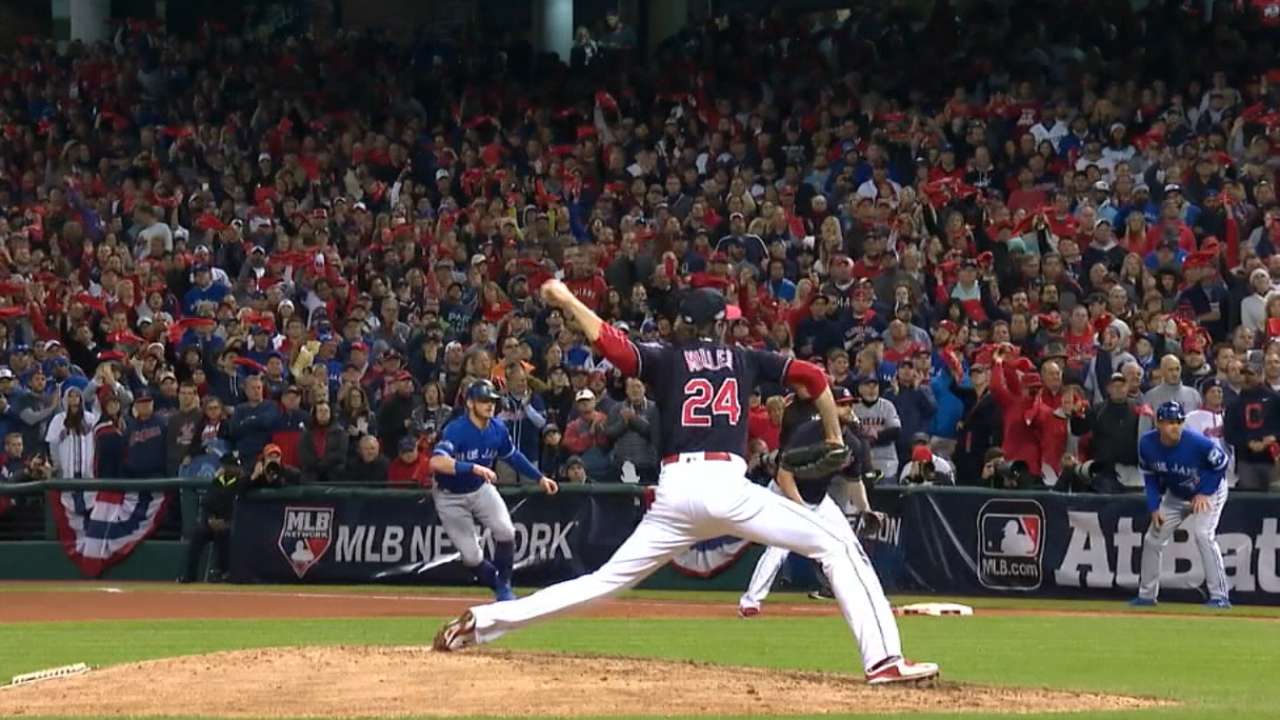 "I don't think we're going to just magically see relievers throwing 90 to 120 innings," Miller said. "I see those stats from years past, and it's pretty mind-blowing. As an actual higher-leverage reliever, I think Dellin Betances' 80 to 90 innings [in 2014 and '15] were pretty far of an outlier [Betances was scaled down to 73 this season]. Getting to the postseason is important, but you've got to get there in pretty good shape, too."
The pattern of high-leverage use is fraught with risk of its own because warming up your Miller-type for every middle-inning, high-leverage opportunity that presents itself would have the dude darn near death's door by the All-Star break.
Bringing in your stud closer for the seventh or eighth if the middle of the opponent's order is looming and a lead needs to be protected? That is certainly a conversation worth having, and we've seen Dodgers manager Dave Roberts do that with Kenley Jansen and Cubs skipper Joe Maddon do that with Aroldis Chapman in the last week. Again, though, don't count on it in mid-May, in a business that still financially rewards save totals (especially in arbitration). Miller has two more years remaining on his four-year, $36 million contract, so he couldn't care less about such things.
And anyway, if you don't have a strong backup option in the ninth, you stand a good chance of compromising the work your stud did in the seventh or eighth. The Indians' formula with Miller works because Bryan Shaw and Cody Allen work, plain and simple.
So rather than posit this as some sort of game-changing, industry-shaking shift, let's just appreciate Miller Time for the singular, potentially unrepeatable spectacle that it is.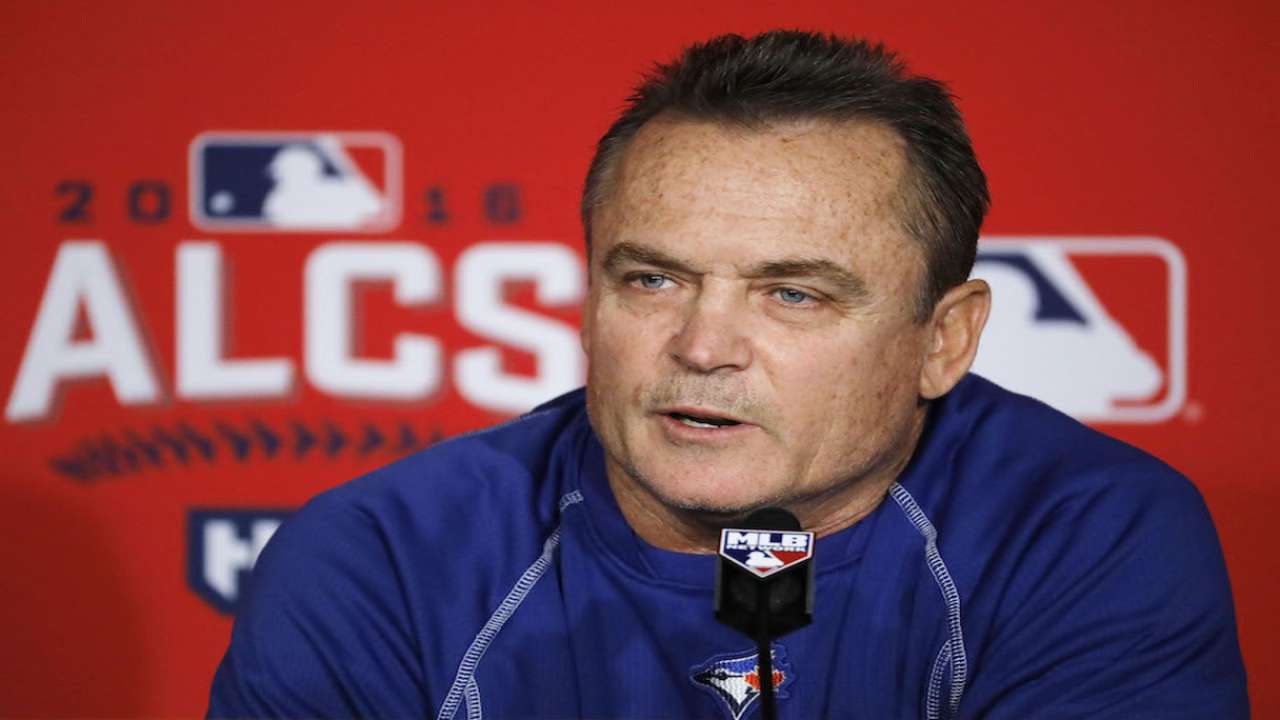 Miller has pitched in both games of this ALCS, and he struck out five batters each time. He is the first pitcher to produce five or more strikeouts in an outing of two innings or fewer twice in his postseason career, let alone in consecutive games on back-to-back days, with a day game after a night game. Heck, only one guy since 1900 has had five strikeouts in two innings or fewer in two straight regular-season appearances, according to Elias Sports Bureau. That was Oakland's Billy Taylor, in June 1996, but he had a day off between those efforts.
The point is that Miller's a freak, and what he's doing on this stage is freaky. But it wouldn't be possible without an October schedule replete with off-days, as he himself will acknowledge.
"There's certainly a light at the end of the tunnel," he said. "The most we can play is, what, 12 more games? And that would be 12 games with off-days in the schedule, so at most we'd play a few games in a row. In the regular season, that's not the case. We play 20, 21 games in a row in the season. It's just different."
And Miller is just different. He's in such a groove with his slider right now that to the opposition, the blurry ball coming toward them might as well resemble a fist.
"He has great momentum," Blue Jays slugger Jose Bautista said. "[His slider] is in a different category because he's so tall and he's a side-armer and he has a funky delivery and he's deceptive. All of those things combined with a great plus pitch ... It's at the top of the league. I wouldn't compare it to anything else, because he's so different."
Miller is the Indians' not-so-secret secret weapon. Corey Kluber has been their ace, as advertised, and Josh Tomlin and Game 3 starter Trevor Bauer have done their part to push games to the fifth or sixth so that Miller can enter with a lead. It's a formula specific to October and, for all we know in the fragile world of elbows, specific to this October. It is special, it is spectacular and, from the Indians' perspective, it comes with a very important stipulation:
Andrew Miller is ours, and you can't have him.
Anthony Castrovince has been a reporter for MLB.com since 2004. Read his columns and follow him on Twitter at @Castrovince. This story was not subject to the approval of Major League Baseball or its clubs.