On a tear, Lindor laces another clutch hit
Shortstop drives in Davis, who stole 2nd before advancing to 3rd on wild pitch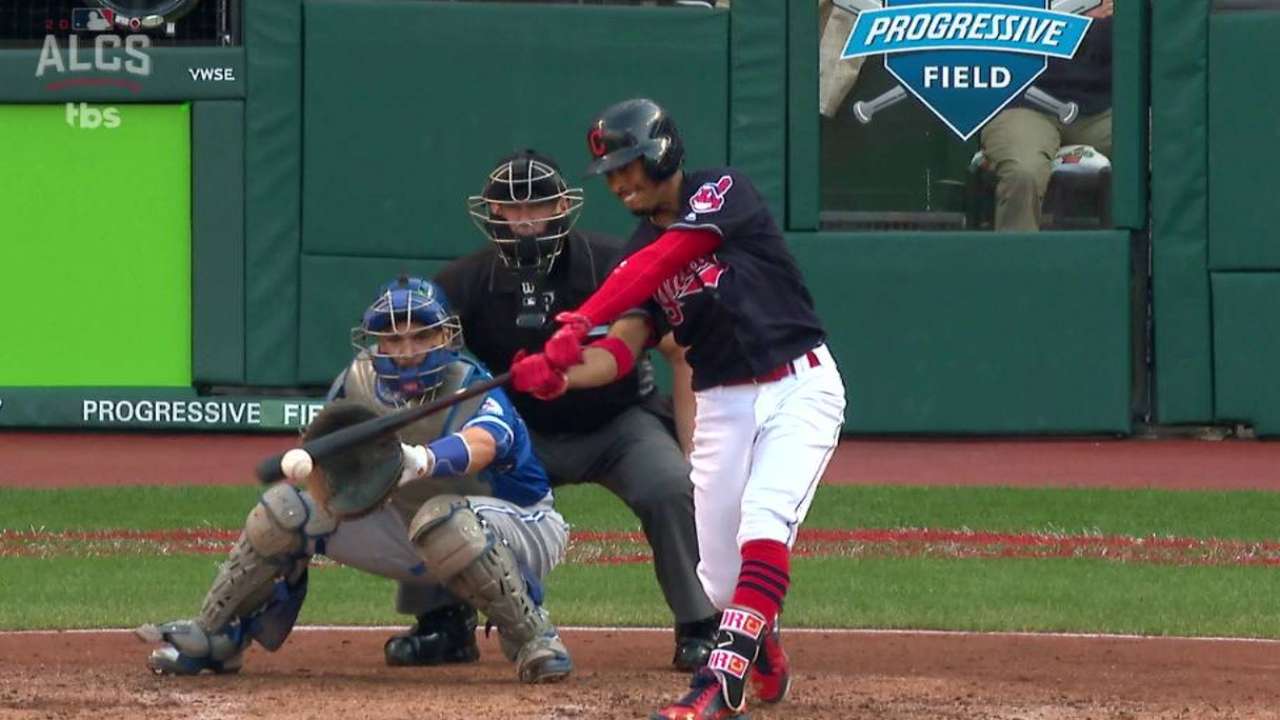 CLEVELAND -- There's no stopping Francisco Lindor. The young Indians shortstop was at it again in Saturday's 2-1 win, notching a go-ahead RBI single in the third inning against Blue Jays lefty J.A. Happ to continue his dynamic postseason play.
It was the second hit in as many at-bats in Game 2 of the American League Championship Series for Lindor, whose two-run homer in Friday's opener carried the Indians to a 2-0 victory.
• ALCS Game 3: Monday at 8 p.m. ET on TBS/Sportsnet/RDS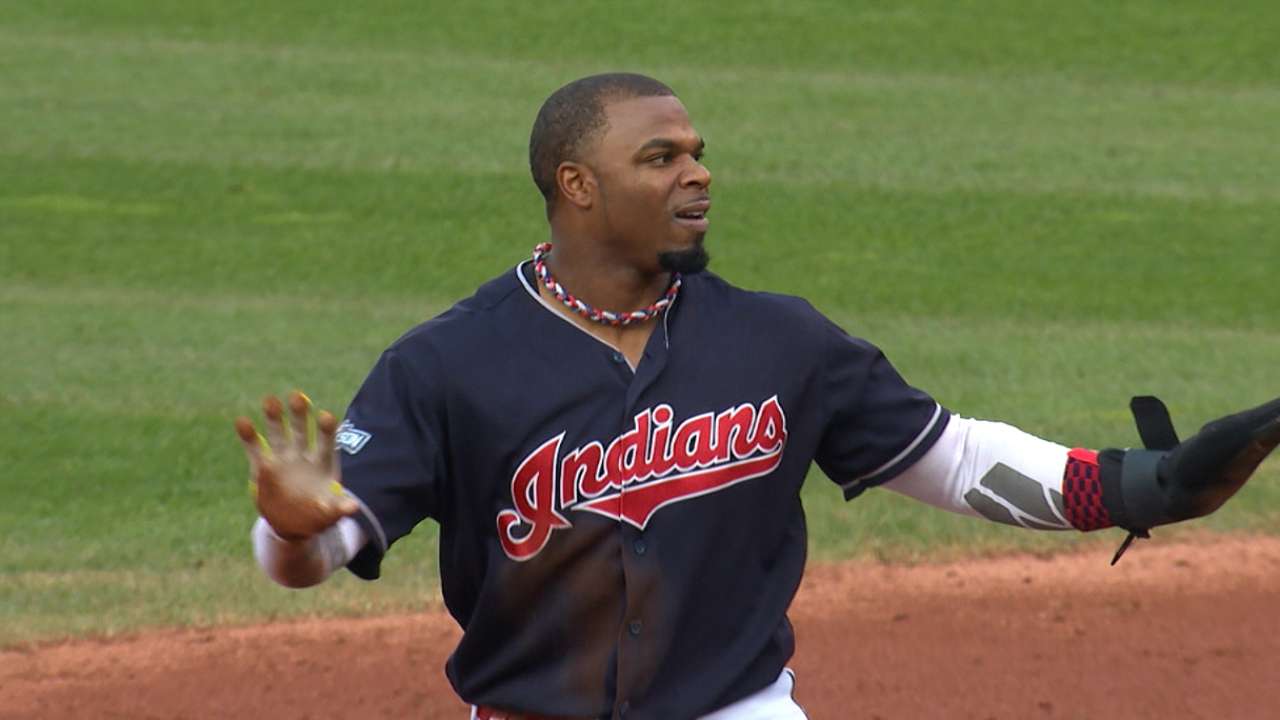 His latest clutch hit, coming with two outs, easily sent speedster Rajai Davis home from third for a 2-1 lead. Davis, Cleveland's leadoff man, reached first base on a forceout at second and quickly advanced two bases on a steal of second and an ensuing wild pitch that put him on third with one out.
Jason Kipnis put a ball in the air in left field, but not deep enough for Davis to budge from the bag, setting up Lindor's heroics.
"Just because we're up, 2-0, doesn't mean nothing," Lindor said after the game. "We have to respect who's on the other side, because they can come back just like that."
Cleveland's spark plug of an infielder also showcased his defensive wizardry in the second inning by way of a backhanded grab deep in the hole to rob Jose Bautista of a hit.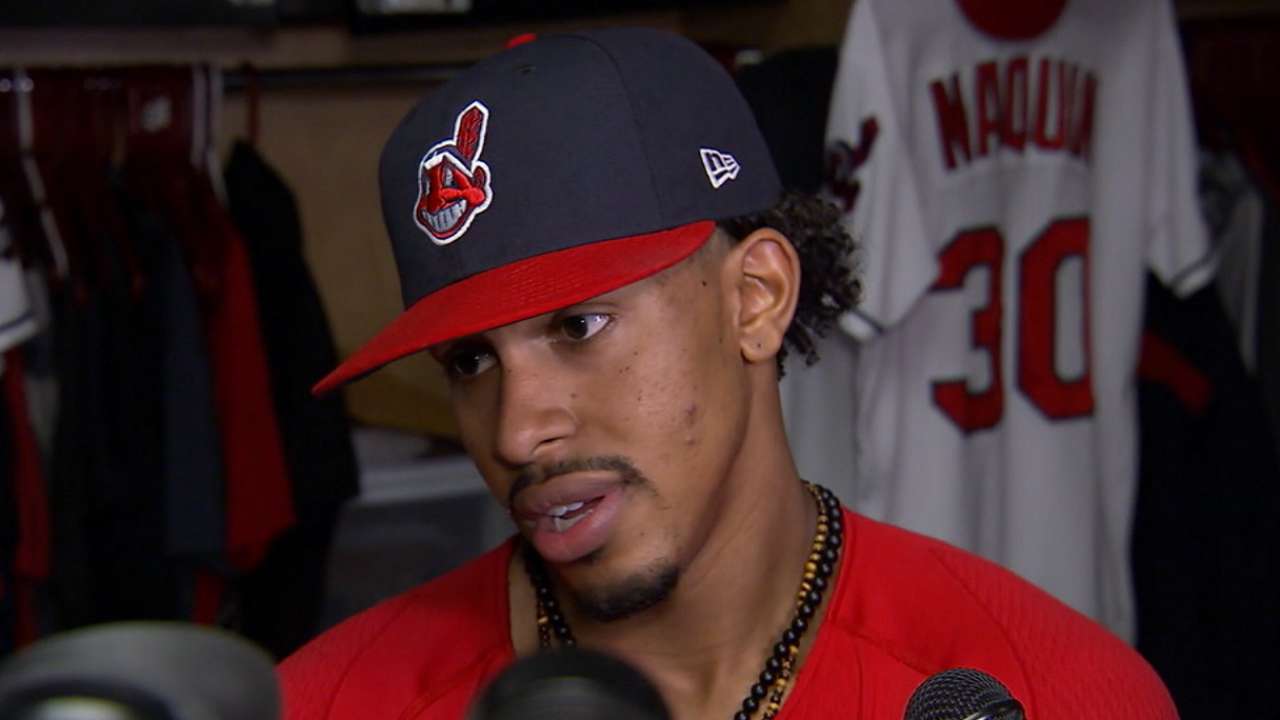 "He's been doing that all year long. He's unbelievable," Tomlin said. "Nothing really surprises you anymore when he does something like that."
Jane Lee has been a reporter for MLB.com since 2010. Follow her on Twitter @JaneMLB. This story was not subject to the approval of Major League Baseball or its clubs.