Reviewing 10 bold preseason predictions
One fantasy writer steps up to assess his prognostications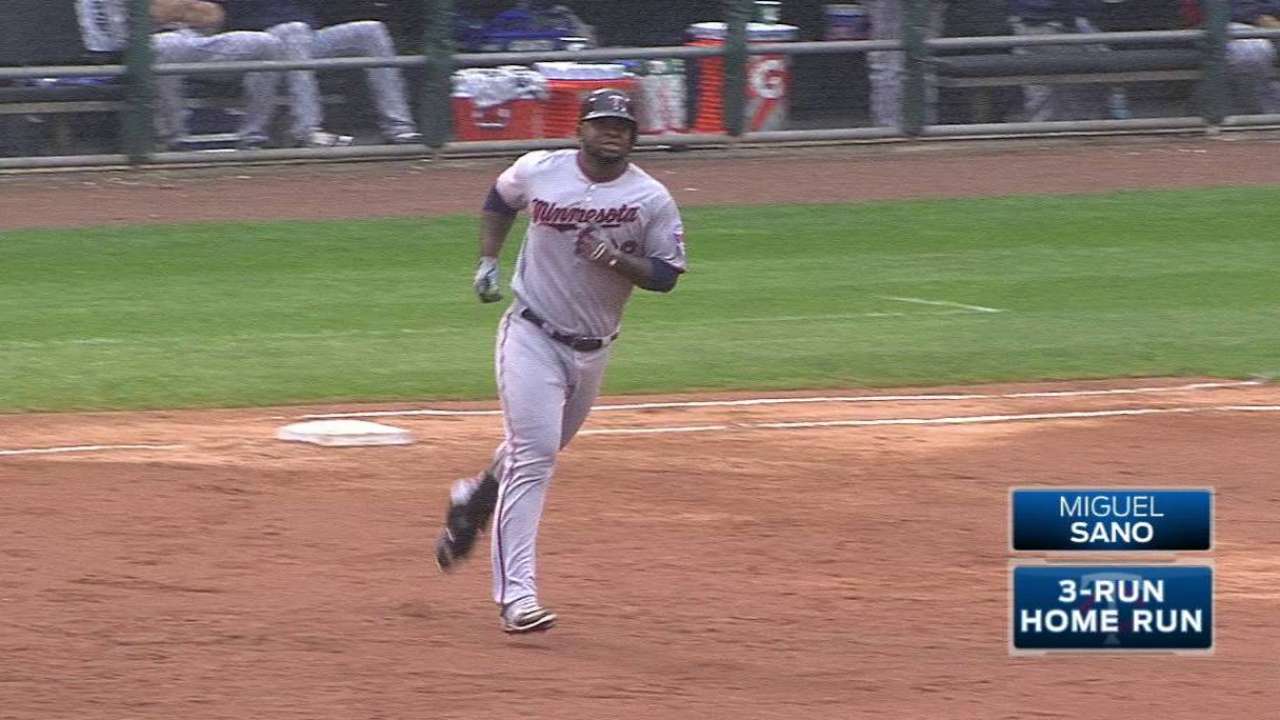 With the regular season, and thus the fantasy season completed, I can now look back on my bold preseason predictions and assess whether they hit or missed.
1. Miguel Sano will be a top-30 ranked player overall: This was a miss. The young slugger missed time due to injury and played in only 116 games. Still, when he was on the field, his run production numbers fell short of my lofty expectations and his batting average dropped from .269 to .236. He did slug 25 homers, and I still have a bit of a fantasy baseball crush on Sano, but he continues to struggle mightily with making contact on pitches outside of the strike zone. One reason for my optimism entering the year was his 33.8 percent O-Contact% in 2015 being significantly below the league average. I pointed out that it was unsustainable. I was right, sort of. He kicked his O-Contact% up to 41.7 percent, but that remained way below the league average (63.9 percent). He's improved his contact and even improved his already strong O-Swing%. I'll be back on the Sano bandwagon next season, but this put me in the hole out of the gate.
0 for 1
2. The Indians and Mets will account for six top-20 starting pitchers: This one is a big fat nope. Only one pitcher on the two teams broke the 200-inning threshold. That's not good. Noah Syndergaard pitched 183 2/3 innings and was lights out. Corey Kluber's win-loss luck swung back in his favor after a tough-luck season in 2015, and he was excellent this year. Jacob deGrom didn't have much win-loss luck and won only seven games despite his strong 3.04 ERA. He also totaled only 148 innings. Steven Matz was quite good, but he was only healthy enough to complete 22 starts. Danny Salazar made three more starts than Matz, but he wasn't as good as Matz and neither sniffed the top-20 starting pitchers. Matt Harvey was a wreck before his season came to an end due to injury. Carlos Carrasco pitched at a high level, but he, too, was bit by the injury bug and made just 25 starts spanning 146 1/3 innings.
0 for 2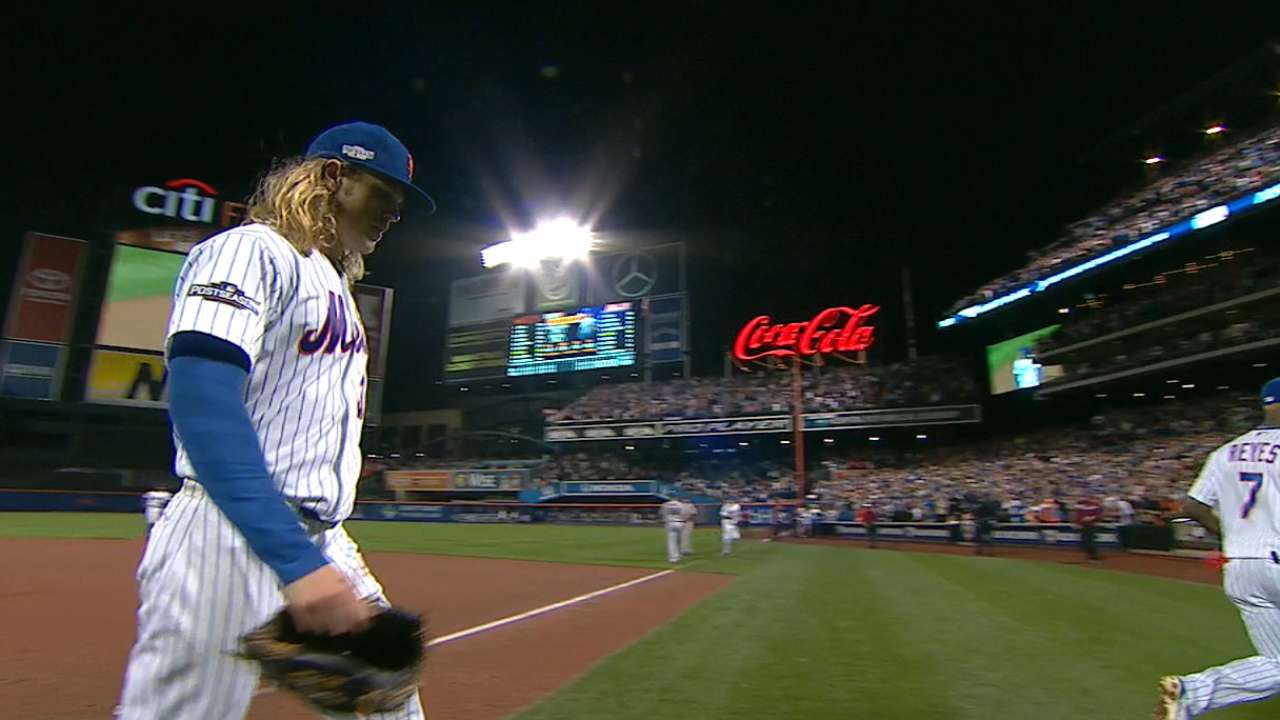 3. David Ortiz will be a top-50 ranked player overall in his swan-song season: Finally, I got one right. Big Papi was awesome in his final season. He ranked tied for 11th in homers (38), second in RBIs (127) and tied for 10th among qualified hitters in batting average (.315). If this is truly it, Ortiz is going out following a monster regular-season showing.
1 for 3
4. Sonny Gray finishes the year ranked outside the top-50 starting pitchers: With this prediction, I even up my hits and misses. Gray missed substantial time and totaled only 117 innings in 22 starts. However, it's not as if he was turning in a season in which he'd have finished within shouting distance of the top-50 starting pitchers if he'd stayed healthy. Gray's 5.69 ERA would've been second worst behind James Shields if he'd pitched enough innings to qualify, and among starters who pitched a minimum of 110 innings, it was the sixth highest. His hard-hit rate rose from 25.6 percent entering the year to 33.6 percent this season, and his SwStr% took a nose dive from 9.3 percent prior to 2016 to 8.0 percent in 2016. Hitters chased fewer pitches out of the strike zone, made more contact and made harder contact, and the results speak for themselves.
2 for 4
5. Clay Buchholz finishes the year ranked inside the top-40 starting pitchers: I give up on trying to figure out Buchholz. He was brilliant in an injury-shortened 2015, but he was dreadful this year seeing his strikeout rate drop, his walk rate rise and his groundball rate nose dive. He couldn't even hold down a rotation spot the entire year, starting 21 games and making 16 relief appearances. The Red Sox hold a team option for $13.5 million with just a $0.5 million buyout, so perhaps a change of scenery will do Buchholz good if the team opts to buy him out. Regardless, he wasn't a top-40 starting pitcher in 2016. This is another miss.
2 for 5
6. Stephen Vogt ranks outside the top-20 catchers: Vogt didn't have a big year, but his playing time wasn't eaten into to the degree I expected it to be, and he did enough to crack to top 20 at catcher. He fell just a wee bit short of 500 at-bats and hit 14 homers with 54 runs, 56 RBIs and a .251 average. He was frequently miscast in the middle of the order (387 plate appearances hitting third, fourth or fifth) and his run production numbers received a boost as a result. Vogt's numbers took a sizable step back from 2015, but this is another miss.
2 for 6
7. Marcus Semien finishes the year with at least 18 homers, at least 15 steals and at least 80 runs: Semien bested only one of three marks, but I'm going to give myself half credit for a hit. Steals were down across the game and only 42 players bested 15 steals. Semien's 10 were actually one fewer than last year, but they were helpful with speed contributions down across the game. He fell eight runs short of the 80-run threshold, but he did more damage driving in runners (75 RBI) than I expected since he only tallied 171 plate appearances as a table setter hitting leadoff or in the two-hole. The primary reason I'm cutting myself some slack with this pick is due to smashing the 18 homer projection with 27 long balls. Sure, I only hit one of the three bench marks, but boy oh boy did he hit it with authority.
2.5 for 7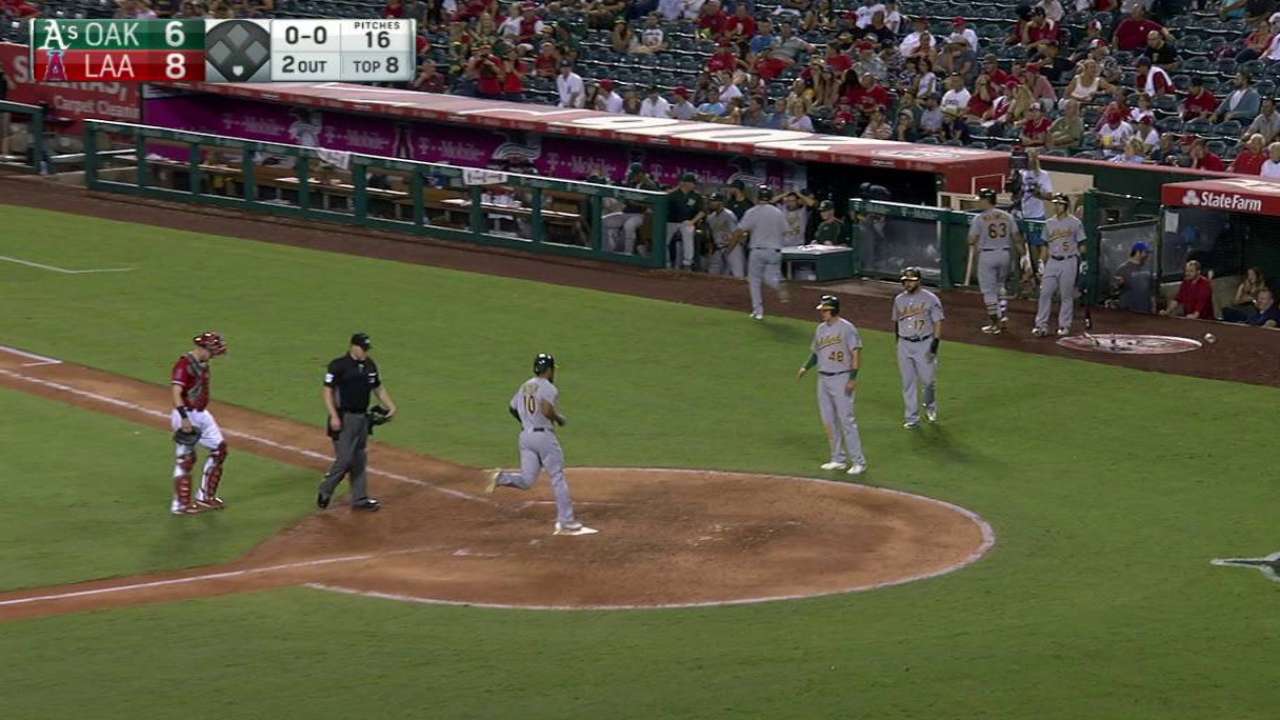 8. Lucas Giolito will be to 2016 what Noah Syndergaard was to 2015: Giolito reached the big leagues and made six appearances (four starts), but he was overwhelmed at baseball's highest level and recorded a 6.75 ERA. More alarmingly, he walked more batters (12) than he struck out (11) in 21 1/3 innings. The good news for keeper league and dynasty league owners of Giolito is that he tallied a 2.17 ERA (2.96 FIP) with a 6.7 percent walk rate and 26.9 percent strikeout rate in seven starts totaling 37 1/3 innings at the Triple-A level. The future outlook for Giolito remains bright, but Thor 2.0 he was not in 2016.
2.5 for 8
9. Aaron Hicks will turn in a 20/20 season: Hicks didn't total 20 homers and stolen bases combined this year. He was a fourth outfielder and hit eight homers with just three steals. He posted a .217/.281/.336 slash line with a .270 wOBA and a 64 wRC+, and only his glove work prevented him from being a negative-WAR player.
2.5 for 9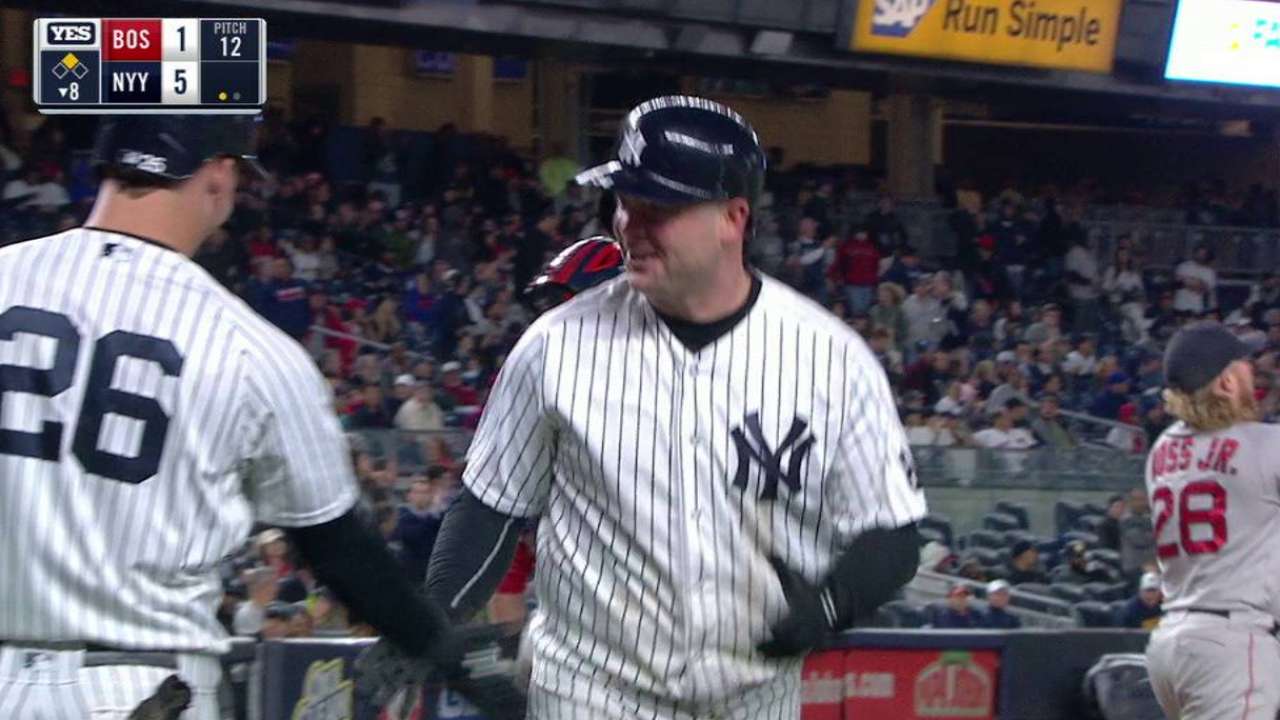 10. Dylan Bundy will make at least five starts and total 75-plus solid innings for the O's: I ended the predictions on a high note. The fourth pick in the 2011 MLB First-Year Player Draft stayed healthy and pitched 109 2/3 innings split between the bullpen (22 relief appearances) and rotation (14 starts). A 4.02 ERA and a 1.38 WHIP sort of put the "solid" qualification into question, but Bundy missed bats (10.5 percent SwStr%) and struck out 104 batters. His walk and strikeout rates were around the league average, but given his lack of Minor League seasoning and injury history, that's quite the accomplishment. His stock is up, and he's an intriguing dynasty or deep keeper league option given the likely low cost associated with retaining his services in most leagues.
3.5 for 10
A version of this article first appeared at Fangraphs.com
Josh Shepardson is a contributor to MLB.com. This story was not subject to the approval of Major League Baseball or its clubs.