Pick a side: Who's most likely to derail Indians?
With just three teams remaining in the push for the 2016 Commissioner's Trophy, fans of the other 27 teams are faced with a tough choice: Who should I root for to win it all?
All three of these clubs are in the midst of an extended World Series drought, so rooting for the longest-suffering fanbase isn't as obvious this year as it might be in others. So how does one decide?
We've asked some of MLB.com's experts to help you on that front, and they are here to help you pick a side for the remainder of the 2016 postseason.
NLCS Game 5: Tonight, 8 p.m. ET, FS1 (Series tied, 2-2)
CUBS
Today's reason to root for the Cubs should be fairly obvious -- because they finally broke out of their team-wide offensive slump and are starting to look like the Cubs, the ones who ended the regular season with the best record in baseball and the largest run differential in Cubs history. You could almost hear the collective sigh of relief when Addison Russell homered off Julio Urias during Game 4 on Wednesday to give the Cubs a four-run lead. Twenty-one innings of scoreless ball will do that to a club. When this series goes back to Chicago, consider the Cubs at an advantage.
-- Alyson Footer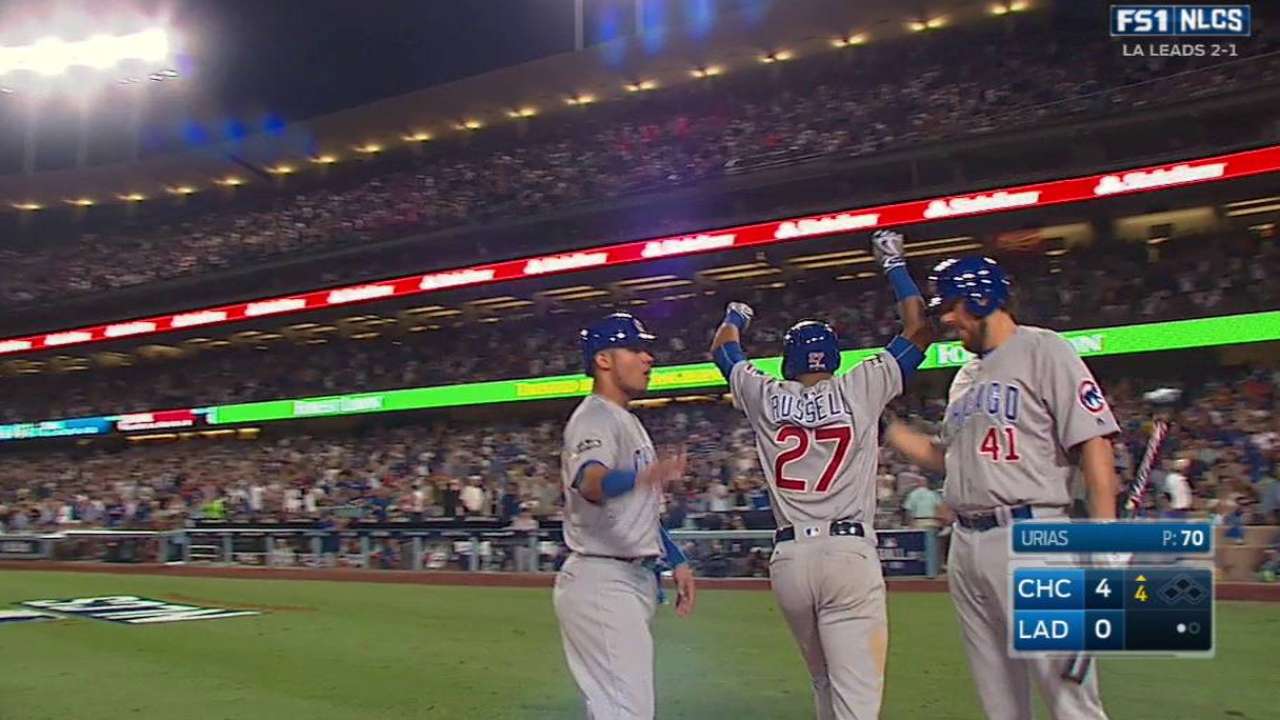 DODGERS
Because closer Kenley Jansen is bringing back memories of Mariano Rivera. Like Rivera, Jansen throws only one pitch, a cut fastball. Jansen dares the hitter to try to hit the pitch, which usually travels to home plate between 94 and 96 mph and has dastardly late movement. And like with Rivera, not many hitters are successful. Manager Dave Roberts has shown throughout this postseason a willingness to trot Jansen out to the mound in multi-inning scenarios, and Jansen has embraced it.
-- Doug Miller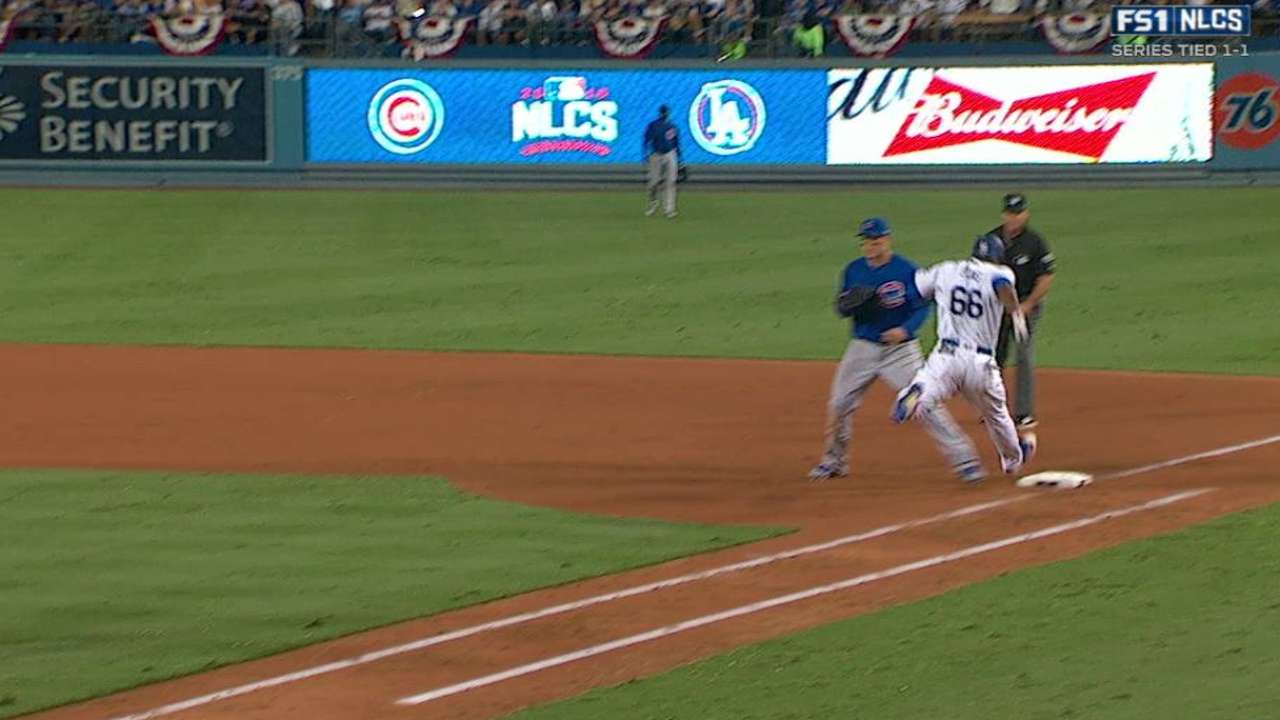 World Series Game 1: Tuesday, time TBD, FOX
INDIANS
Because of Andrew Miller, your newly named American League Championship Series MVP. The Indians simply don't get to baseball's Promised Land without the lanky lefty with the lethal stuff. He has absolutely dominated this postseason stage, striking out 21 batters in 11 2/3 scoreless innings with just five hits and two walks allowed. And the best part of all? With the Indians having clinched in a nice and tidy LCS, Miller can finally get a few days of rest.
-- Anthony Castrovince