MLB.com Columnist
Roger Schlueter
Stats of the Day: Ross makes history for Cubs
At 39, veteran leader became oldest catcher to go deep in postseason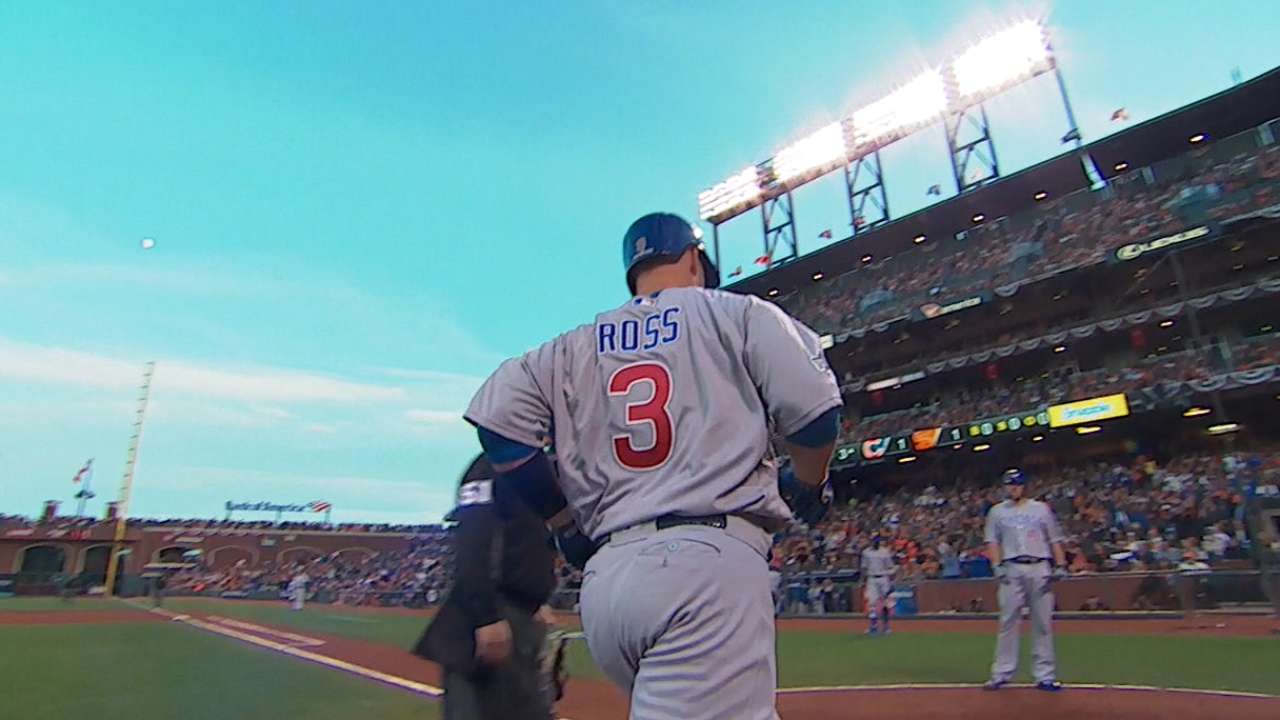 Here are three interesting items from the Division Series on Tuesday …
• After being held to two runs and two hits through eight innings in Game 4, the Cubs unleashed a four-run, four-hit ninth inning and came away with a 6-5 win to clinch their National League Division Series vs. the Giants. In this clincher, the Cubs got a long ball from David Ross, who, at 39 years and 206 days old, became the oldest catcher to homer in a postseason game. The previous oldest was Bob Boone, at 38 years and 327 days. Ross is also the oldest Cubs player -- regardless of position -- to go yard. In this category, Moises Alou, at 37 years and 104 days old for Game 7 of the 2003 NLCS, had been the oldest.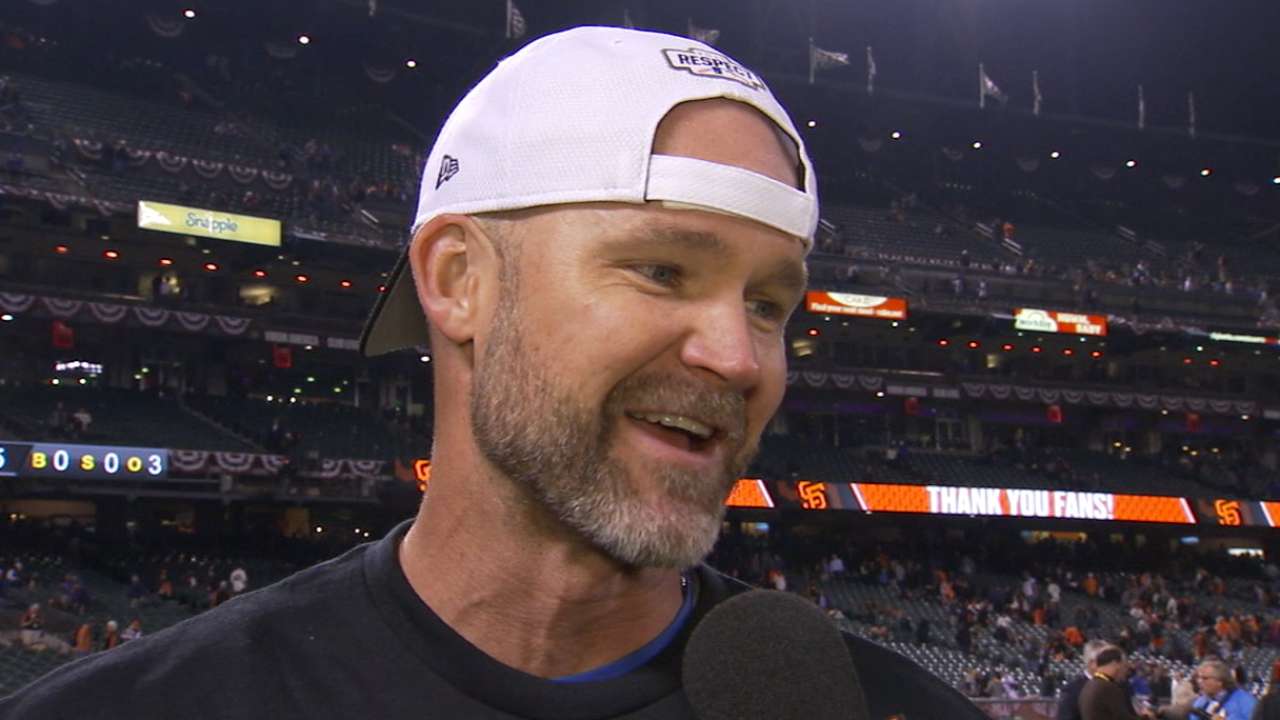 • San Francisco starter Matt Moore fanned 10 while allowing two hits and two runs in his eight innings of work. Moore became the ninth Giants pitcher to fan at least 10 in a postseason game, and the third to do it with the Giants facing possible elimination. In Game 5 of the 1936 World Series, Hal Schumacher struck out 10 in a complete-game, 10-inning victory. In the 2014 NL Wild Card Game, Madison Bumgarner posted 10 whiffs in a four-hit shutout.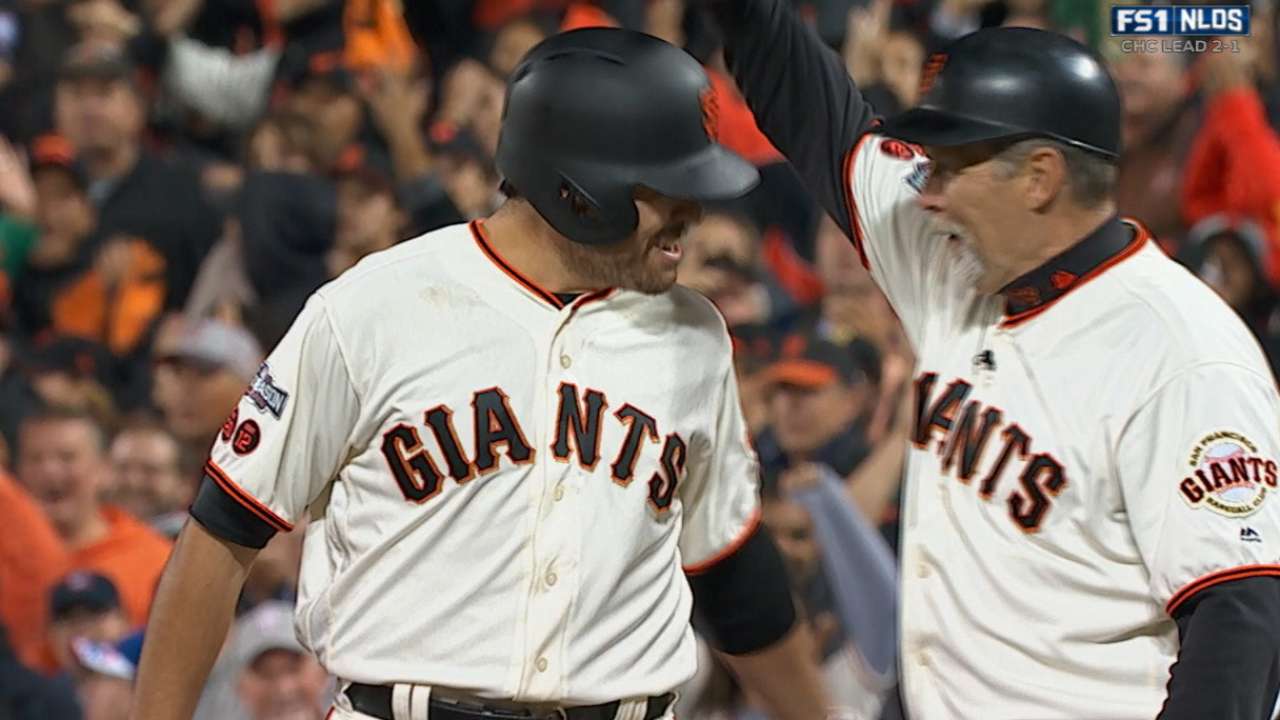 • Chase Utley's RBI single in the eighth gave the Dodgers their third lead of Game 4 -- and one that held up -- in a 6-5 win that necessitated a winner-take-all Game 5 (in Washington on Thursday 8 p.m. ET/5 p.m. PT on FS1). Dodgers starter Clayton Kershaw fanned 11 -- one shy of his postseason high -- and became the first pitcher in club history to have four double-digit strikeout games in the postseason. Kershaw's four games with 10 or more K's tied him for the fifth most in postseason history. Justin Verlander has six, followed by Bob Gibson, Randy Johnson and Cliff Lee with five each. The others with four: John Smoltz and Mike Mussina.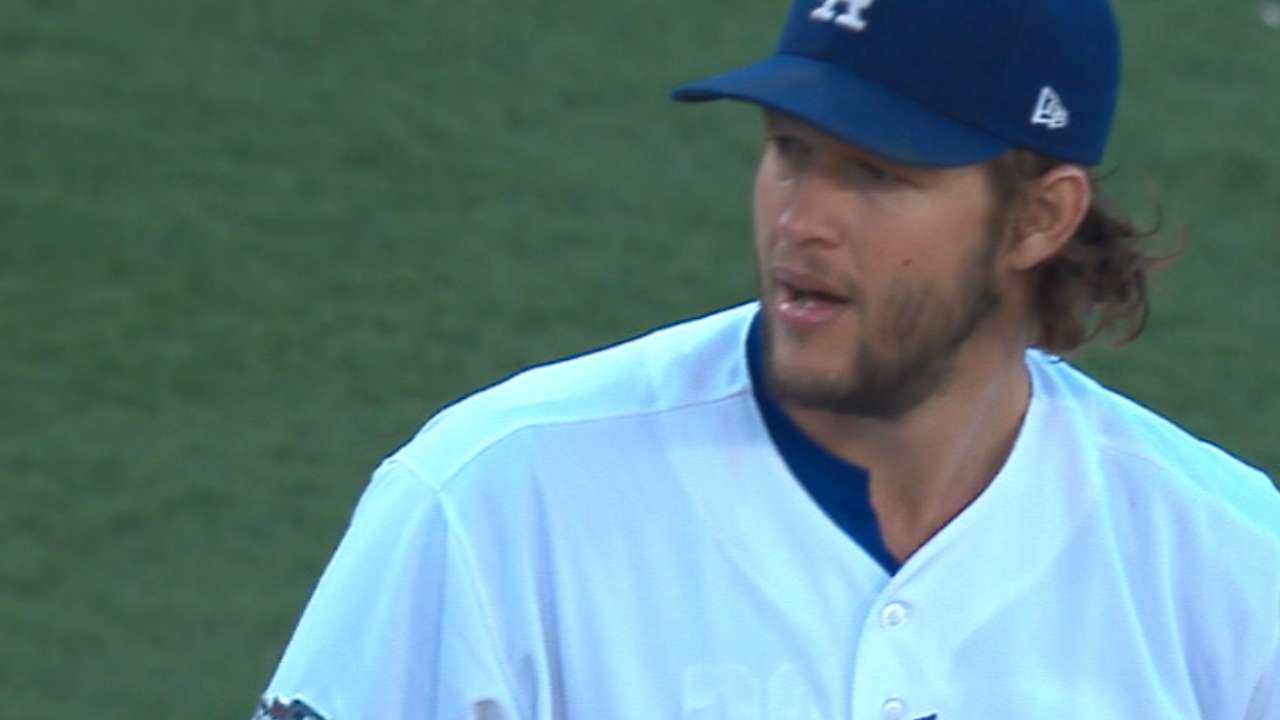 Roger Schlueter is a statistical researcher and writes for MLB.com. This story was not subject to the approval of Major League Baseball or its clubs.