NLDS Game 4 lineups: Nationals vs. Dodgers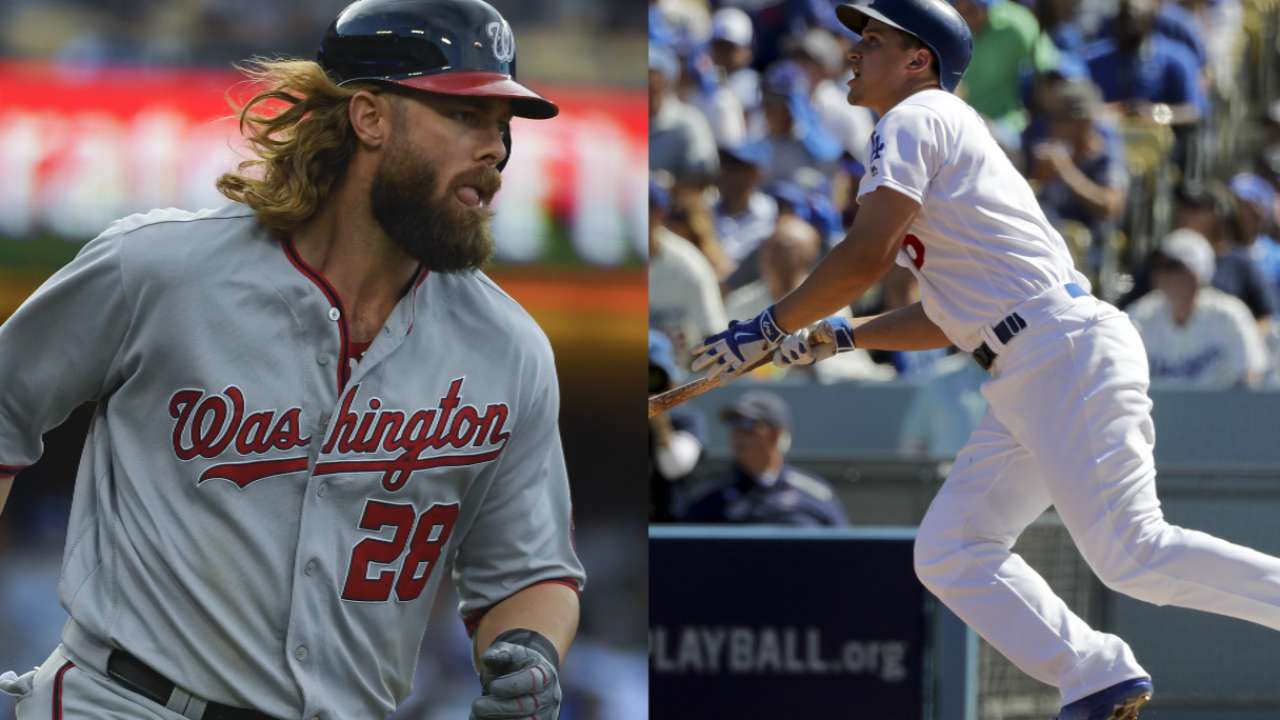 The Dodgers will look to avoid elimination in Game 4 of the National League Division Series today (5 p.m. ET/2 ET on FS1) against the Nationals with a lineup that has given them some success in the postseason.
Washington leads the best-of-five series, 2-1.
Chase Utley will lead off and play second base, while shortstop Corey Seager, who has two home runs in the series, will bat second. He's followed by third baseman Justin Turner and Adrian Gonzalez batting cleanup and playing first base.
Seager and Turner have each scored three runs so far in the series.
Josh Reddick gets the start in right field and is batting fifth, while Joc Pederson is in center field and batting sixth. Yasmani Grandal will be behind the plate and in the No. 7 spot and rookie Andrew Toles is in left field and hitting eighth.
The Nationals will have right-handed-hitting Pedro Severino behind the plate and in the eighth spot against Dodgers left-hander Clayton Kershaw, who will start on three days' rest.
Right fielder Bryce Harper moves back to the No. 2 spot from cleanup, where he batted in Monday's 8-3 win in Game 3. Second baseman Daniel Murphy moves from No. 3 to No. 4 in the lineup and left fielder Jayson Werth moves from No. 2 to No. 3.
NATIONALS
Trea Turner, CF
Bryce Harper, RF
Jayson Werth, LF
Daniel Murphy, 2B
Anthony Rendon, 3B
Ryan Zimmerman, 1B
Danny Espinosa, SS
Pedro Severino, C
Joe Ross, P
DODGERS
Chase Utley, 2B
Corey Seager, SS
Justin Turner, 3B
Adrian Gonzalez, 1B
Josh Reddick, RF
Joc Pederson, CF
Yasmani Grandal, C
Andrew Toles, LF
Clayton Kershaw, P
Quinn Roberts is a reporter for MLB.com. This story was not subject to the approval of Major League Baseball or its clubs.