Fernandez tributes carry into postseason
Blue Jays starter Sanchez the latest to write "JDF16" on cap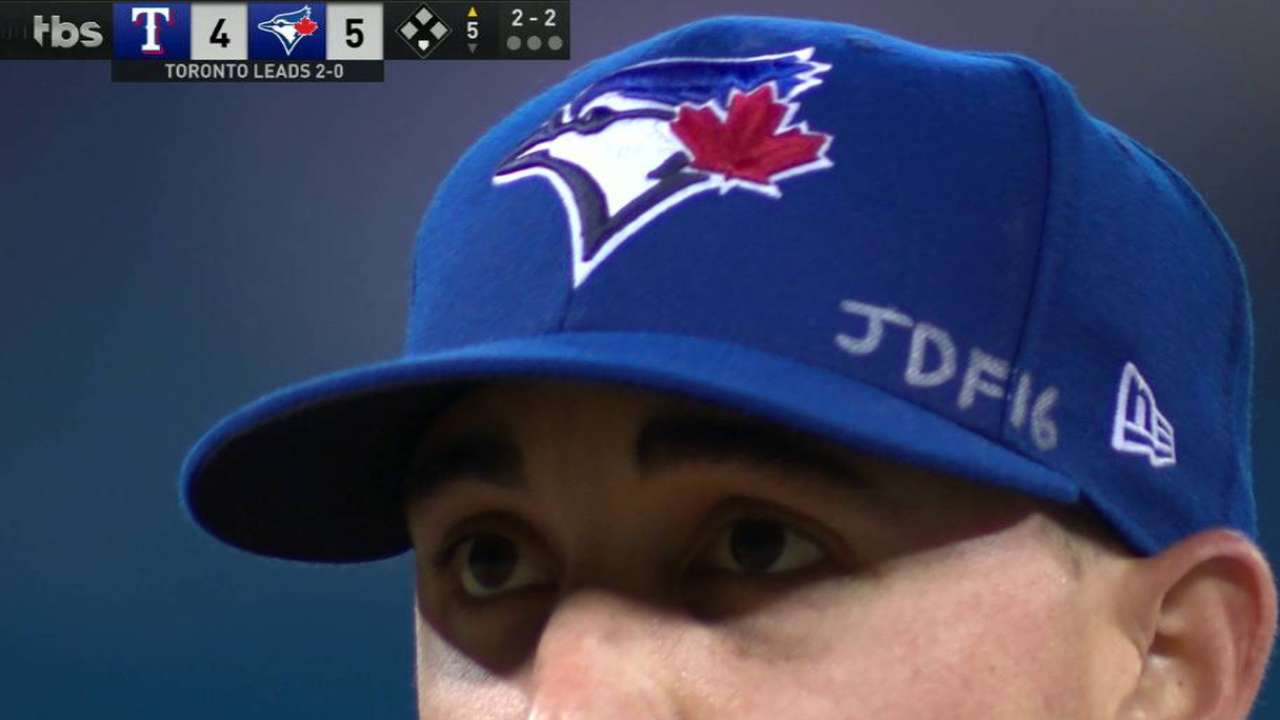 Sunday marked two weeks since Fernandez was killed in a boating accident off Miami Beach, and the baseball world continues to mourn the loss of the two-time All-Star who impacted so many.
"The outpouring of support, the letters, the phone calls, the sense of loss that everyone has, it's still very surreal," Marlins president David Samson said.
A number of players participating in the playoffs, including Cubs closer Aroldis Chapman and Giants outfielder Angel Pagan, have displayed similar tributes to Sanchez, with Fernandez's No. 16 or his initials on their caps or jerseys.
"This kid is my age and has the world by his hand," Sanchez said after the Blue Jays' clinched on Sunday. "He was one of the best pitchers -- if not the best pitcher in the game -- and to see something so unheard of happen was really hard for me.
"I got the opportunity to meet him at the All-Star Game, and I had the chance to text him a little bit after the fact. It's obviously a situation you don't ever want to have to deal with it. For me, I felt like this tribute was something I needed to do, and it definitely was the right thing to do."
On Sunday, Marlins second baseman Dee Gordon posted on Instagram: "It's another Sunday without you homie...don't think your brothers will forget about you...that 16 will be part of us forever."
Fernandez's outgoing personality and immense talent made him a fan favorite and one of the young faces of Major League Baseball. In the week following his death, the Marlins and the rest of the baseball fraternity bonded together.
On Sept. 26, the day after the accident that claimed the lives of Fernandez and his two friends, every Marlins player wore No. 16 jerseys with Fernandez on their backs in their game against the Mets at Marlins Park.
In the Mets dugout, they hung a Fernandez No. 16 jersey, as did many teams throughout the Majors.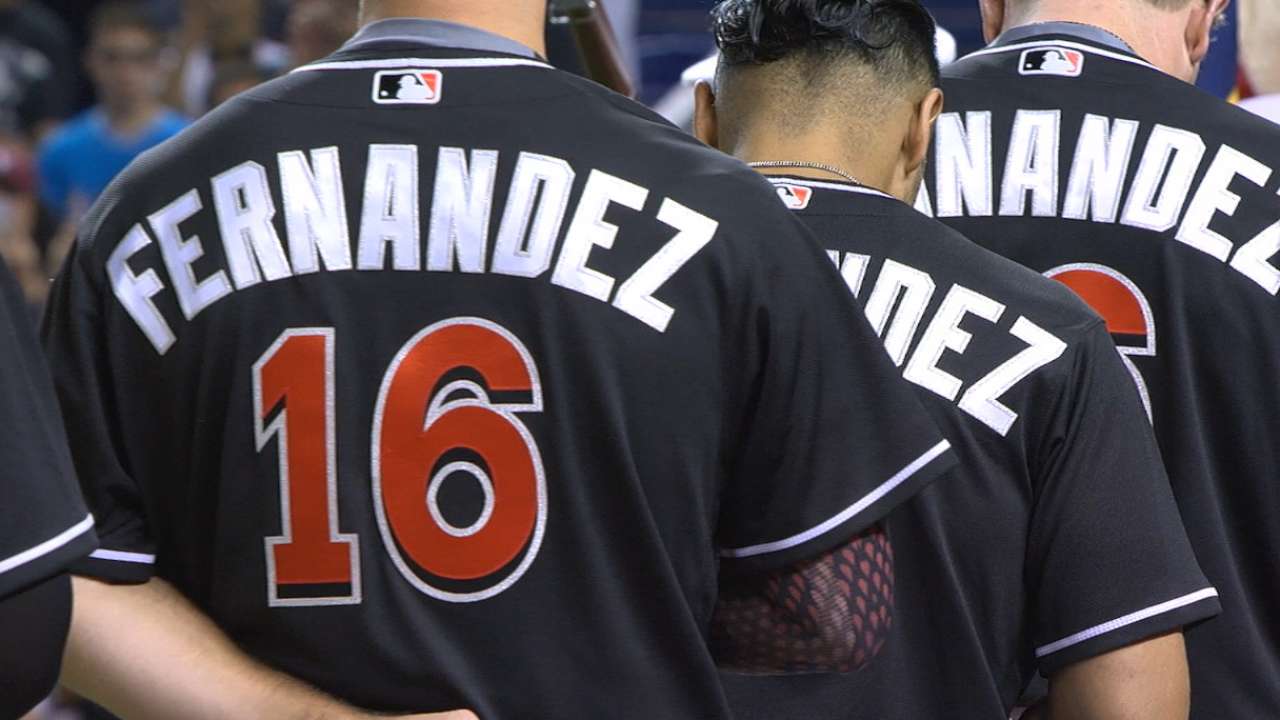 Marlins owner Jeffrey Loria said he doesn't foresee any Miami player ever wearing that number again. At some point, the organization likely will officially retire the number. That's for another day.
In the final games of the regular season, Marlins players had patches with 16 on their sleeves. The No. 16 also was written on the back of the mound at Marlins Park.
When the Marlins closed out their season at Washington, the Nationals also had 16 on the mound for that three-game set.
"The support everyone gave to a very dreadful week will never be forgotten, just like Jose will never be forgotten, nor will his family," Samson said.
Joe Frisaro has covered the Marlins for MLB.com since 2002. He writes a blog, called The Fish Pond. Follow him on Twitter @JoeFrisaro and listen to his podcast. This story was not subject to the approval of Major League Baseball or its clubs.