Sox confident in Buchholz in must-win Game 3
In roller-coaster year for righty, he's tasked with keeping season alive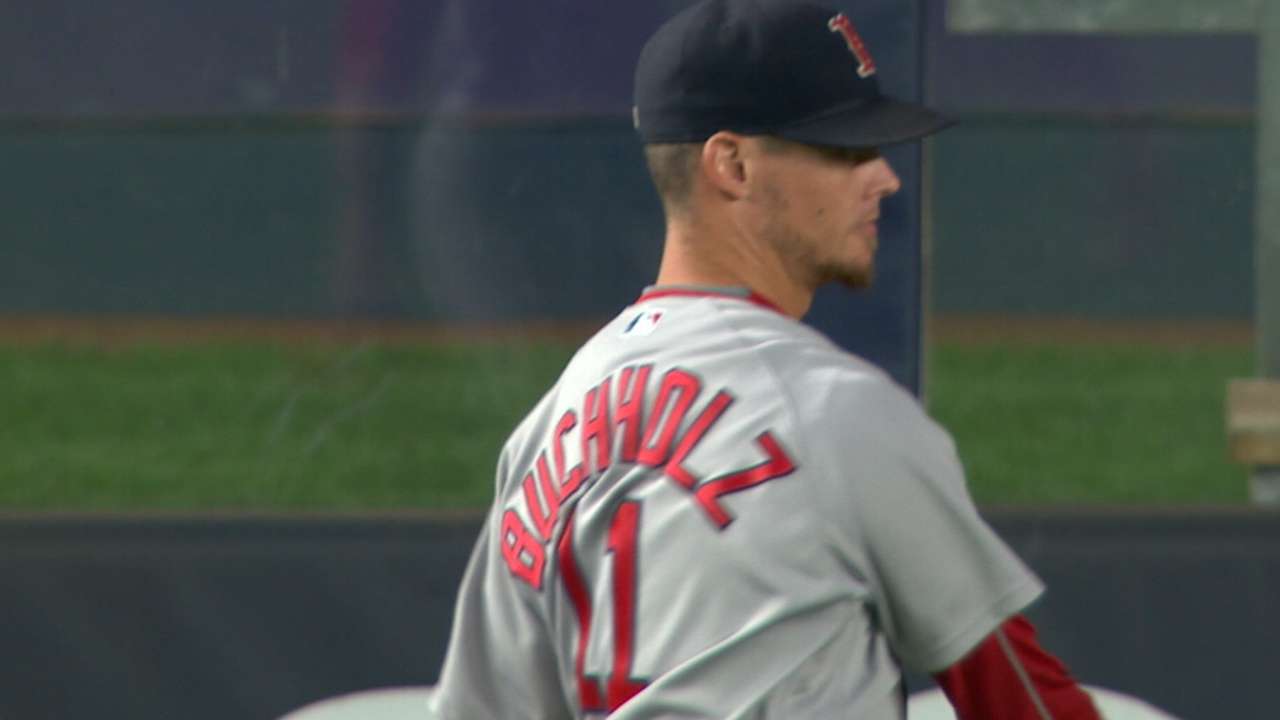 BOSTON -- Clay Buchholz was digging out of a low point in his up-and-down summer, one of the three times that he had been demoted to the bullpen. Dustin Pedroia chose that moment to predict that Buchholz would be starting the biggest Red Sox game of the year.
Following Sunday's rainout, the Red Sox will be asking Buchholz to do just that in Game 3 of the American League Division Series against the Indians (Monday on TBS, 6 p.m. ET). Trailing 2-0 in the best-of-five series, Boston is relying on Buchholz and his talented right arm to extend its season another day.
"I thought in my mind I would be on the mound in a deciding game, as well," Buchholz said. "It was a little far-fetched at one point this year, but you know, I'm still here. So I'm excited for the opportunity."
Monday's outing at Fenway Park will mark Buchholz's sixth career postseason start and his first such action since the 2013 World Series, when he started Game 4 against the Cardinals.
Buchholz went 4-0 with a 2.63 ERA in his final seven starts of the regular season, permitting just one earned run in 13 innings over his final two starts against the Orioles and Yankees.
"[Buchholz has] been throwing the ball great down the stretch, and he's got World Series experience, he's got playoff experience," Red Sox reliever Brad Ziegler said. "So we're completely confident with him on the mound."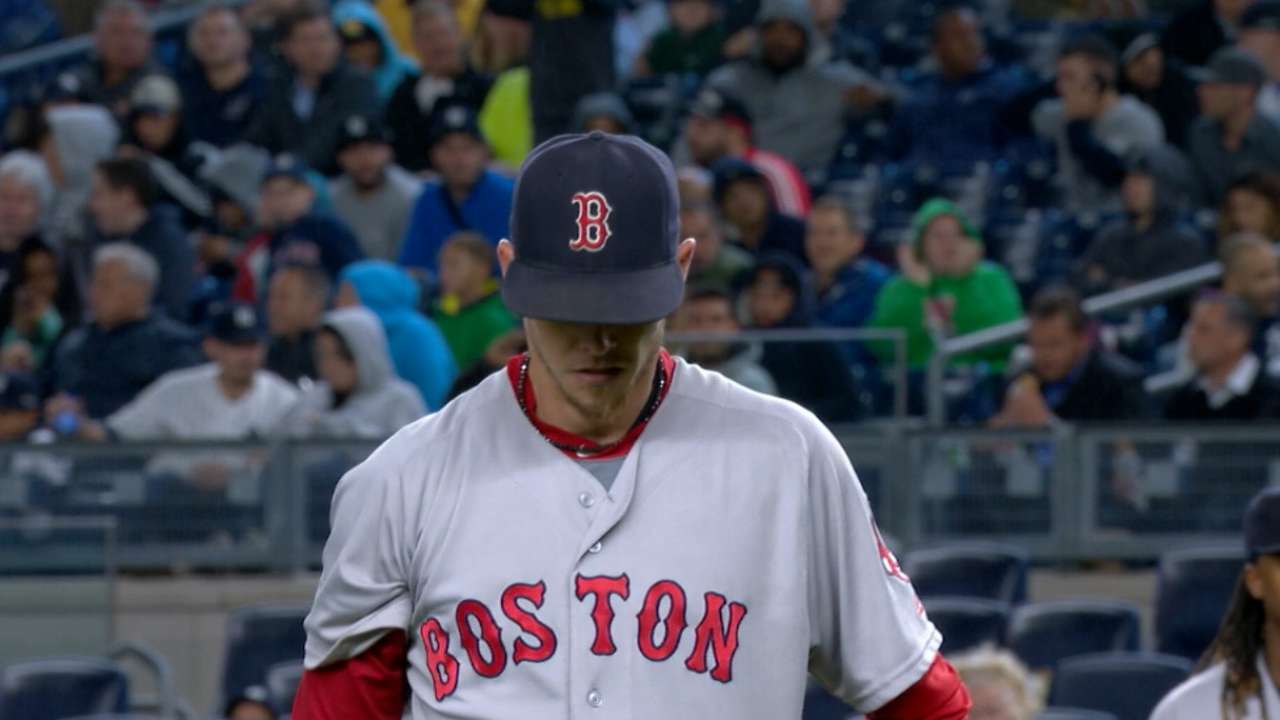 Buchholz tweaked his arm slot and re-tooled his mechanics during his stints in the bullpen, including opting to work completely from the stretch position. Manager John Farrell said that he believes Buchholz is now pitching his best baseball of the season.
"In line with that is a brick-by-brick rebuild of his confidence," Farrell said. "[The] shorter stints, successful stints allowed him to regain that confidence. And as he's gone exclusively from the stretch, his execution of pitches has been much more consistent.
"Where he was burnt earlier in the season by the big inning, he's avoided the big inning by virtue of not allowing multiple runners inside of a given inning."
In two outings against the Indians this season, Buchholz allowed eight earned runs in 10 innings (7.20 ERA), and Boston lost both contests. Cleveland, however, is preparing to see a different version of the 32-year-old than it did April 6 and May 20.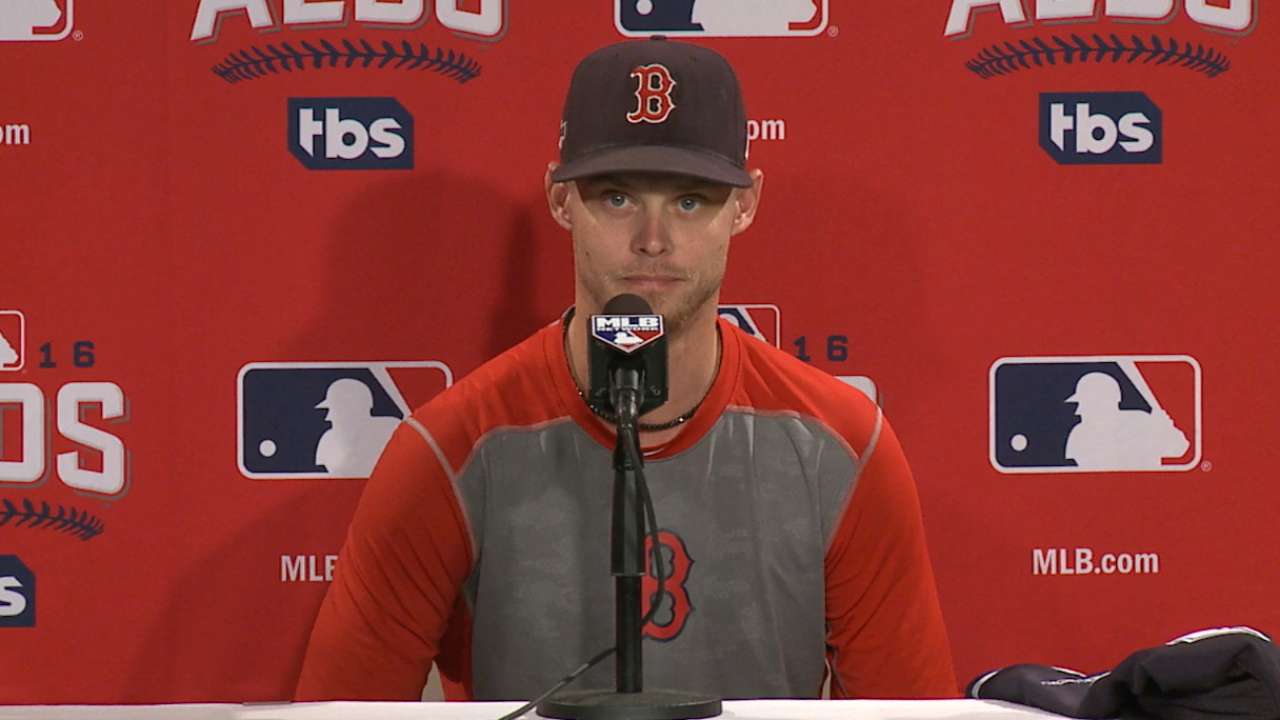 Buchholz said that scrapping his windup has especially helped his command with runners on base.
"I'm going to try to do the same thing I've done in the last month and a half, and that's to go out and throw the ball with conviction and for strikes," Buchholz said.
After going 8-10 with a 4.78 ERA in 37 games (21 starts) and posting a 3.57 ERA and .198 batting average against out of the bullpen this season, Buchholz said he has "got some confidence moving in the right direction" as he prepares for Game 3.
"The game's no different," Buchholz said. "It's just on a little bit bigger stage, and to get to the next stage, you've got to win three of these five games. We've won 11 in a row at one point this year. I think we're set up in a good enough spot to do it again."
Bryan Hoch is a reporter for MLB.com. This story was not subject to the approval of Major League Baseball or its clubs.