Tale of the Tape: Cy Young winners to battle
Aces Price, Kluber get the call to start Game 2 of ALDS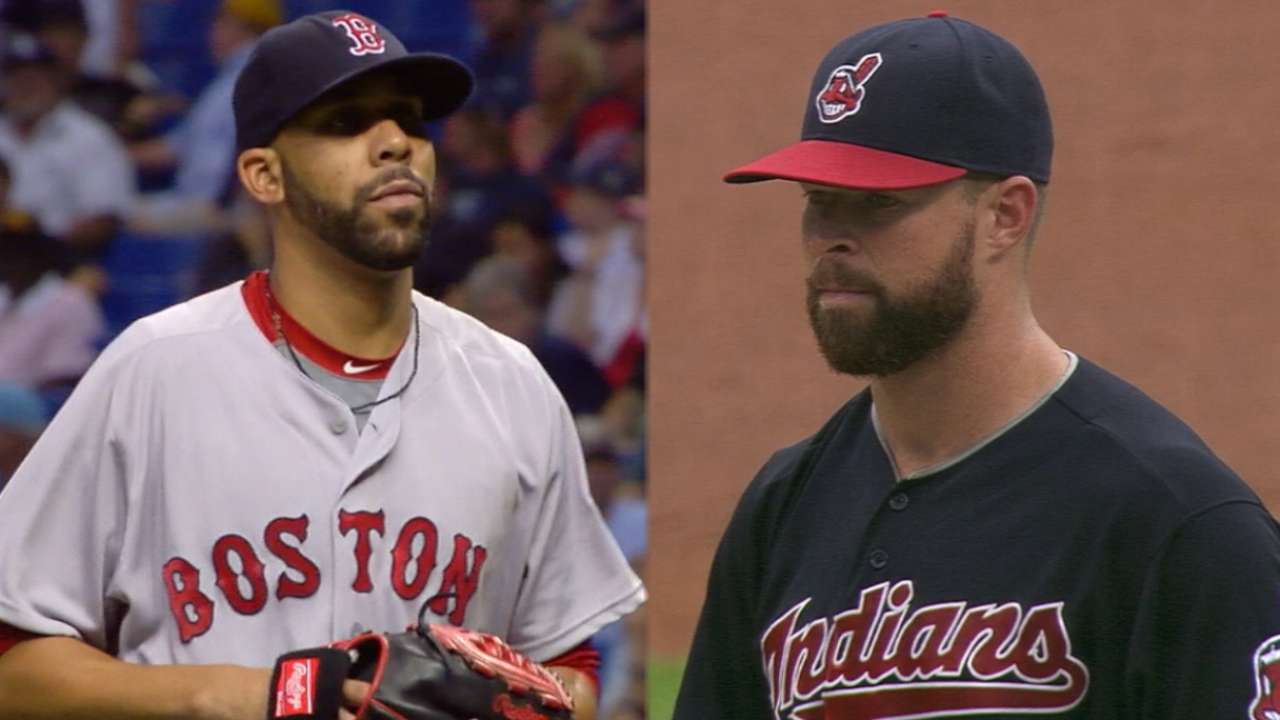 The first game of the American League Division Series between the Red Sox and Indians featured plenty of offense. Game 2 could very well be dominated by pitching, as two former Cy Young Award winners take the hill at Progressive Field on Friday at 4:30 p.m. ET on TBS.
The Indians, who scored a 5-4 win in Game 1, hand the ball to ace Corey Kluber for his postseason debut. He'll oppose Red Sox lefty David Price, making his ninth career October start. However, Price is just 2-7 with a 5.12 ERA over his career in the playoffs.
Season stats
Price: 17-9, 3.99 ERA, 230 IP, 228 K's, 1.204 WHIIP
Kluber: 18-9, 3.14 ERA, 215 IP, 227 K's, 1.056 WHIP
Price against the Indians
2016: 1-0, 3.00 ERA
Career: 10-2, 2.24 ERA
Loves to face: Mike Napoli, 10-for-44 (.227), 2 HR, 3 RBIs, 24 K; Yan Gomes, 1-for-18 (.056), 8 K's.
Hates to face: Jason Kipnis, 8-for-26 (.308); Carlos Santana, 10-for-31 (.323)
Why he'll win: Because it's for games like this that Boston made Price the highest paid pitcher in history with a seven-year, $217 million contract last offseason. Knowing this, the Red Sox gave their ace time to work past the issues that plagued him initially in his debut season. Despite career-worst statistics in a number of major categories, Price also led the Majors in innings pitched and batters faced. The strategy paid off: Price sliced his ERA by nearly a run in the second half, and enters Friday 8-2 over his last 13 starts.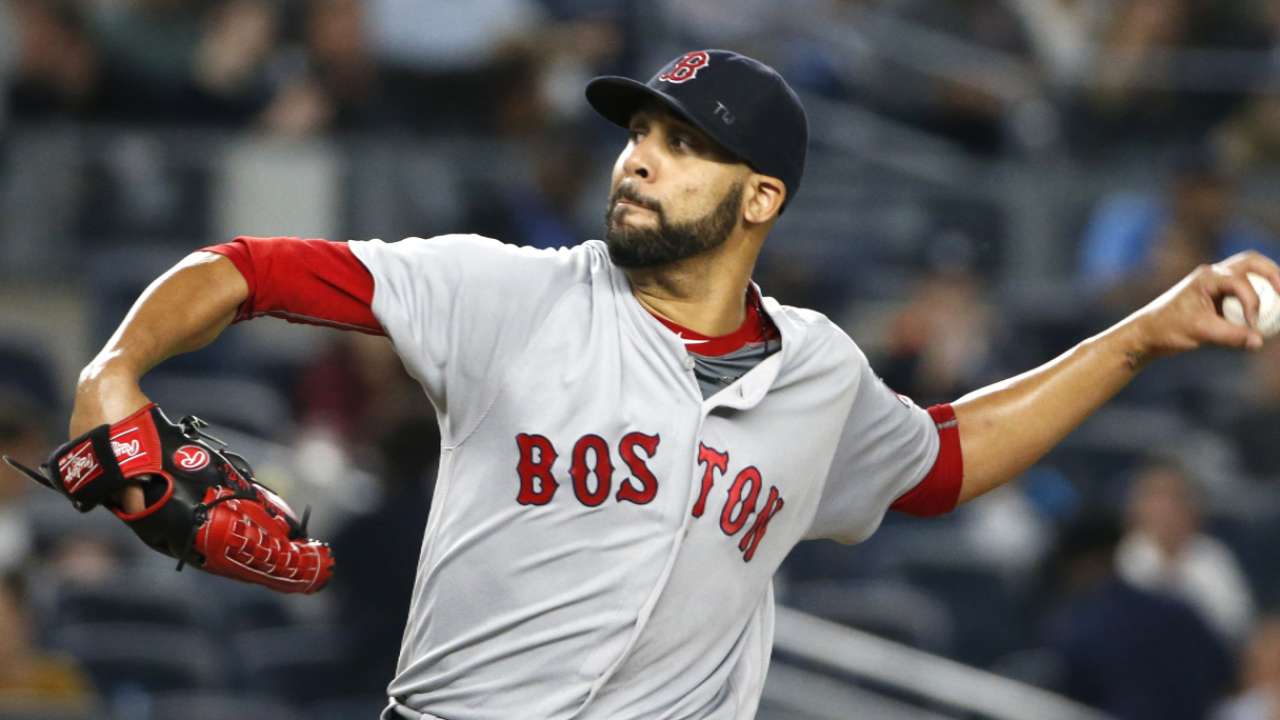 Pitcher beware: The Indians hit .268 against left-handed pitching, the sixth best mark in baseball and nearly 10 points better than they hit against right-handed pitching. It'll be interesting to see how this plays against Price, who pitched to curiously reverse platoon splits in his first season in Boston. Still, the Indians could stack the lineup with as many as seven right-handed hitters against Price, who allowed a career-high 30 homers in the regular season.
Bottom line: After falling behind in this series, the Red Sox need Price to be the guy who earned that massive contract.
Kluber against the Red Sox
2016: 1-1, 4.38 ERA
Career: 2-3, 4.78 ERA
Loves to face: Dustin Pedroia, 2-for-16, 3 K's
Hates to face: Mookie Betts, 4-for-10, 2B, HR, 2 RBIs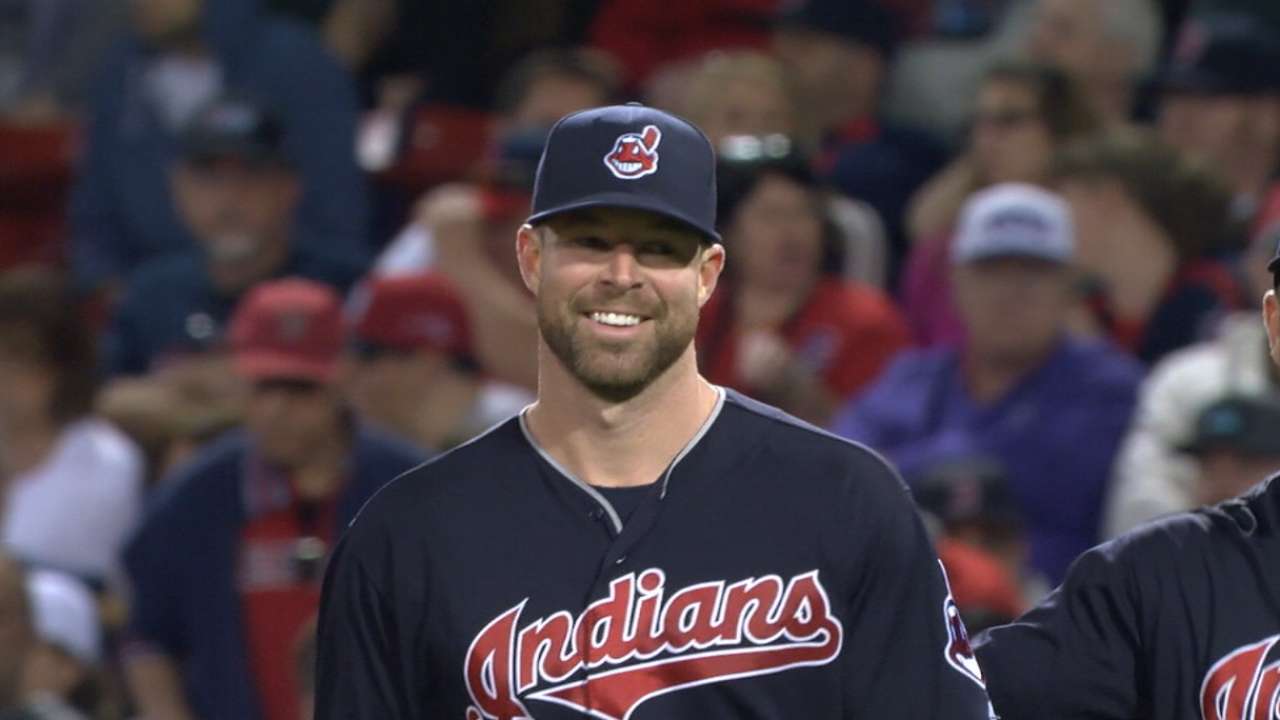 Why he'll win: Kluber, the 2014 AL Cy Young Award winner, has been one of the best pitchers in the league all season. He ranked third in the AL in wins, fourth in ERA, fifth in strikeouts and innings pitched, and second in complete games. He was the only AL pitcher to throw multiple shutouts.
Pitcher beware: Kluber hasn't pitched since Sept. 26, when he left his start in Detroit after four innings with a mild quad strain. He lost to Price on Opening Day and hasn't been at his best against the Red Sox in his career, with an ERA close to five.
Bottom line: The Indians have full confidence in their ace, and they're giving him the ball in their home park, where he has a 2.99 career ERA, seven of his 10 complete games and all three of his shutouts. Kluber is more than ready to make the first postseason start of his career.
Joe Trezza is a reporter for MLB.com based in New York. Follow him on Twitter at @joetrezz. This story was not subject to the approval of Major League Baseball or its clubs.