Red Sox include Vazquez on ALDS roster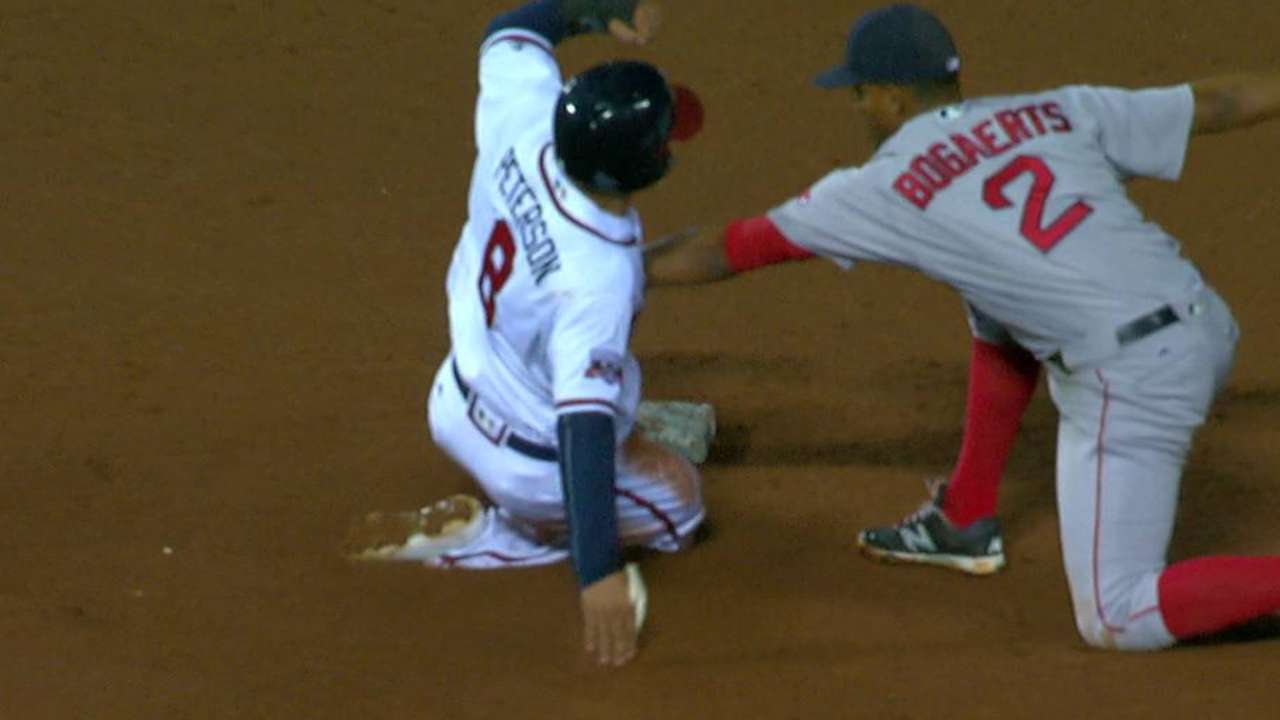 CLEVELAND -- Christian Vazquez, who was fourth on the depth chart at catcher when he was recalled from Triple-A last month, has made the American League Division Series roster for the Red Sox, the team announced on Thursday.
Vazquez's cannon arm played a significant role in the decision. The Indians led the American League with 134 stolen bases this season.
"Particularly against this team and how they look to use the running game to their advantage," Red Sox manager John Farrell said before Thursday's Game 1 (8 p.m. ET on TBS). "Our fundamental evaluation is, 'Hey, here's our best defensive catcher and we wanted to include him.' The offense of all three is probably comparable, so Vazquy is the guy."
There could be situations the Red Sox pinch-hit or pinch-run for starting catcher Sandy Leon in the late innings, meaning Vazquez's arm could become a neutralizing factor with the game on the line.
Vazquez was Boston's starting catcher for two months earlier this season, but he lost his job following the emergence of Leon. Now, Vazquez will serve as Leon's top backup. Veteran catchers Ryan Hanigan and Bryan Holaday didn't make the roster.
Vazquez started two games after his return from the Minors, as Farrell also worked Hanigan and Holaday into the mix.
The Red Sox will carry 11 pitchers and 14 position players.
Right-hander Junichi Tazawa, a main cog for Boston during the 2013 World Series championship run, didn't make the roster. Joe Kelly, who was dominant after his callup in September, will be in the 'pen, lessening the need for Tazawa.
Tazawa had a 9.64 ERA in August and pitched better in the final month, but he was used just five times.
"And actually you look at his last six or seven appearances, and there were zeros put up there," said Farrell. "But yeah, given his tenure here, his time, what he's done, again, there's a personal side to this [that made it tough]."
Kelly opened the season in the rotation, but he struggled mightily and was sent to Triple-A on June 1. Just prior to the All-Star break, the Red Sox decided to convert Kelly to a short reliever.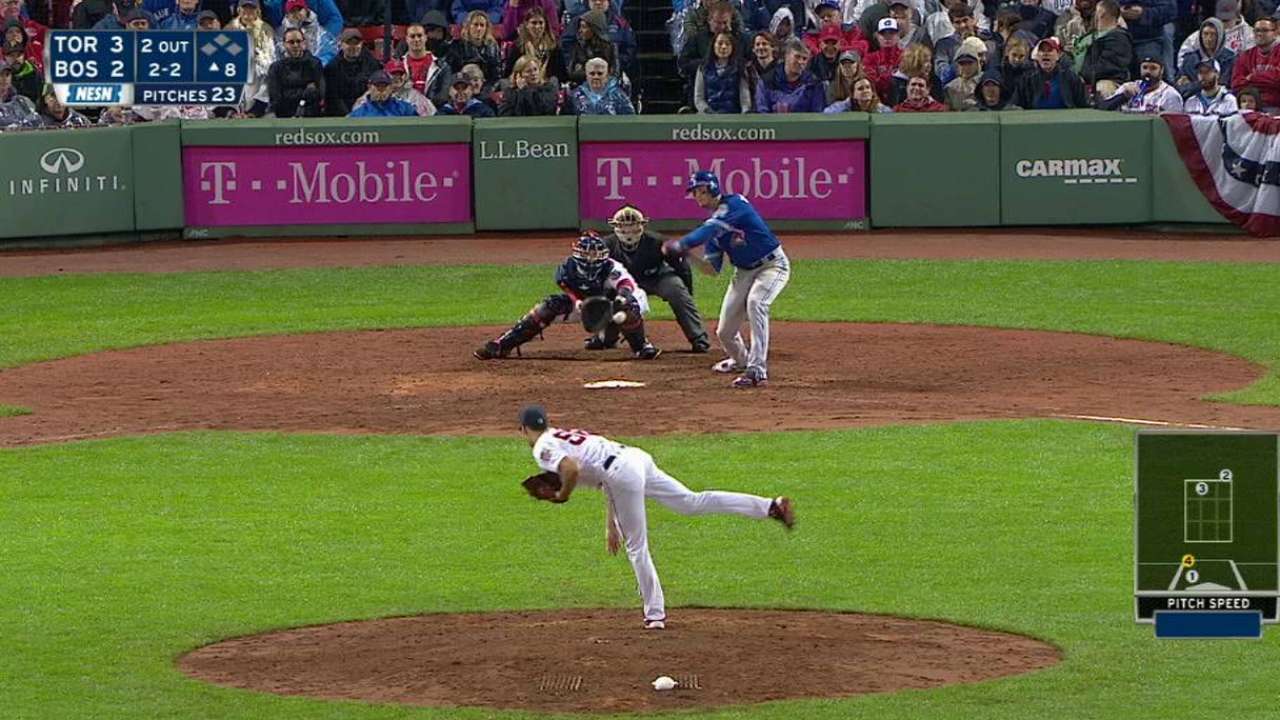 It wound up being a fortuitous move, as Kelly was unhittable at Pawtucket and similarly effective after the Red Sox called him back up on Sept. 2.
In Kelly's final 11 appearances of the regular season, he allowed nine hits and a run over 14 innings, walking three and striking out 20.
Left-hander Drew Pomeranz, who came out of the rotation at the end of the season due to fatigue and soreness, made the ALDS roster as a reliever. Pomeranz looked sharp out of the bullpen in the regular-season finale against the Blue Jays, retiring all four batters he faced.
Utility infielder Marco Hernandez won the final bench spot.
The roster is as follows:
PITCHERS (11)
Matt Barnes
Clay Buchholz
Kelly
Craig Kimbrel
Pomeranz
Rick Porcello
David Price
Eduardo Rodriguez
Robbie Ross Jr.
Koji Uehara
Brad Ziegler
CATCHERS (2)
Leon
Vazquez
INFIELDERS (8)
Xander Bogaerts
Hernandez
Aaron Hill
Brock Holt
David Ortiz
Dustin Pedroia
Hanley Ramirez
Travis Shaw
OUTFIELDERS (4)
Andrew Benintendi
Mookie Betts
Jackie Bradley Jr.
Chris Young
Ian Browne has covered the Red Sox for MLB.com since 2002. Follow him on Twitter @IanMBrowne and Facebook. This story was not subject to the approval of Major League Baseball or its clubs.