Can Dodgers stop Nationals from running wild?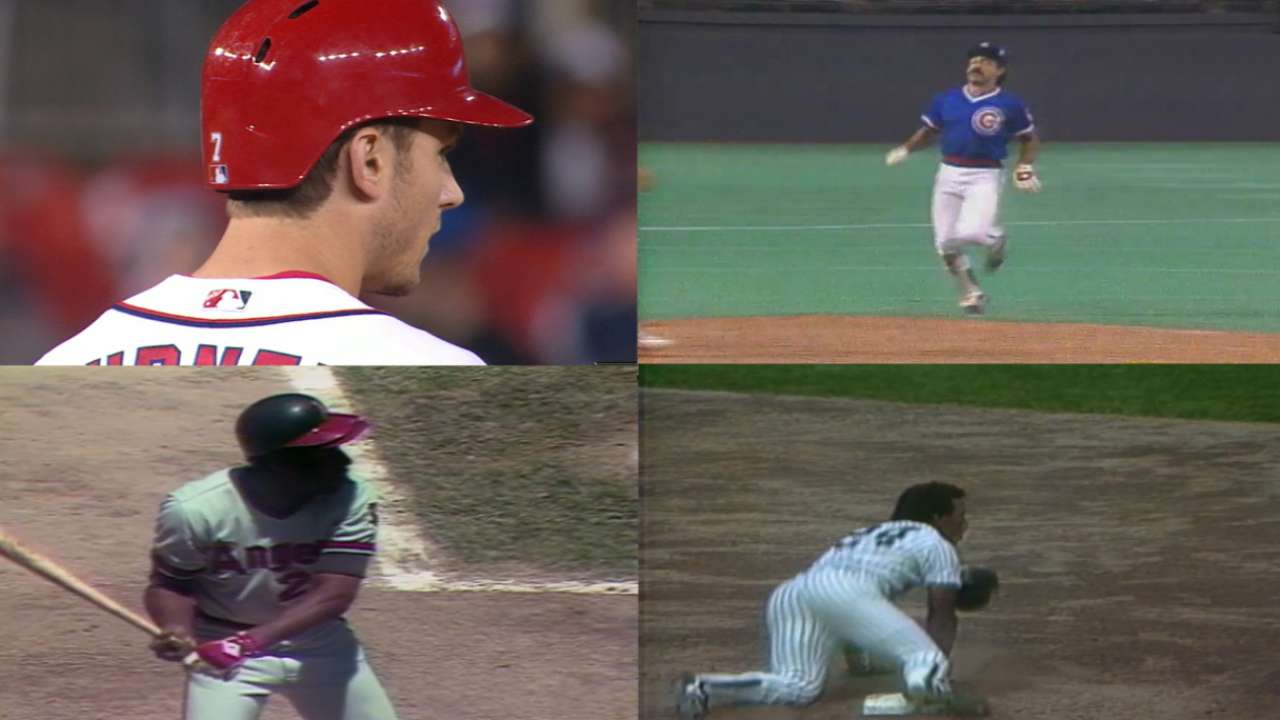 LOS ANGELES -- If the Dodgers need a reminder of how important baserunning can be in the postseason, they need only look at the man on the top step of their dugout.
Manager Dave Roberts will forever hold a spot in baseball history as the player who pulled off "The Steal," a swipe that everyone saw coming and he still pulled off, leading to a game-tying and series-saving run for the Red Sox off Mariano Rivera in their legendary 2004 World Series run.
"It's an exciting time. People remember great moments and they remember great teams," Roberts said Wednesday, two days before his Dodgers open the National League Division Series against the Nationals (Friday, 5:30 p.m. ET/2:30 p.m. PT on FS1). "Every postseason is different, every team is different, but this is what you play for."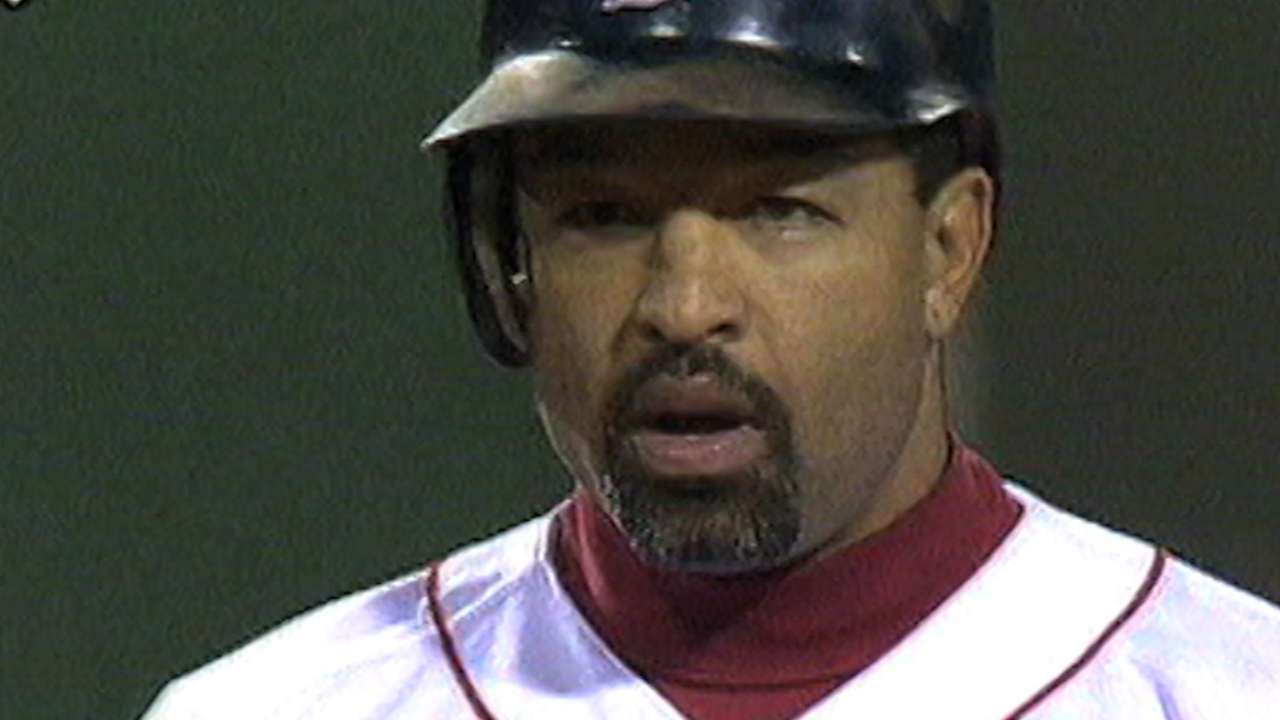 Now as a manager, Roberts might be on the other side of the equation, facing down a team that has run often, run well, and has a young player maybe even faster than he was in his prime.
As a team, the Nationals ranked fifth in the National League in steals with 121, and third in stolen-base success rate (75.6 percent). And they have Trea Turner, who has 33 stolen bases in just 73 games this season. Give him a few more weeks, and he might have had even more than the Dodgers' 45 as a team, the third-lowest total in the Major Leagues. Extrapolate it out to 162 games, and you're talking about 73 stolen bags.
Turner isn't the Nationals' only baserunning threat, as Bryce Harper, Ben Revere and Anthony Rendon are also in the double-digits. Howie Kendrick is the only Dodger in that category, with 10 steals.
The prevalence of basestealing in Washington likely isn't a surprise to the Dodgers, given the man holding the stopwatch for manager Dusty Baker. Davey Lopes was the Dodgers' first-base coach for five seasons until he joined the Nationals under Baker. Even before Turner arrived, Lopes had the Nationals looking aggressive on the basepaths. That won't change in the postseason.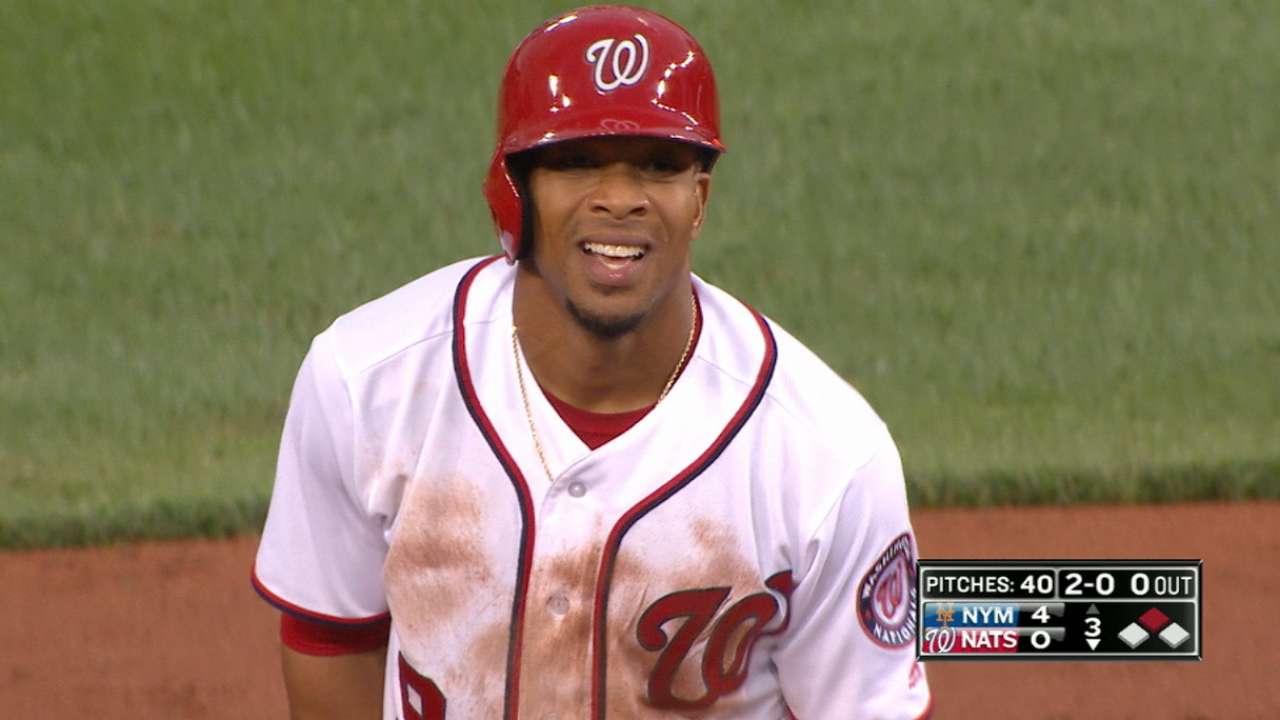 "Whatever you're capable of doing, that's what you do," Lopes said. "You don't leave anything on the table, so to speak. You eat everything up. If your mother, father tells you to eat everything on that plate, you better eat everything on that plate. Same thing here. If you've got some kind of fundamental that you don't use, you're doing yourself and your team an injustice."
Now, the Nationals will face off against a three-man Los Angeles catching corps, led by Yasmani Grandal. Grandal registered a 29 percent caught-stealing rate, placing him in the middle of qualified Major League catchers. He started in five games against the Nationals this season, but Lopes is already familiar with him from their time together in 2015.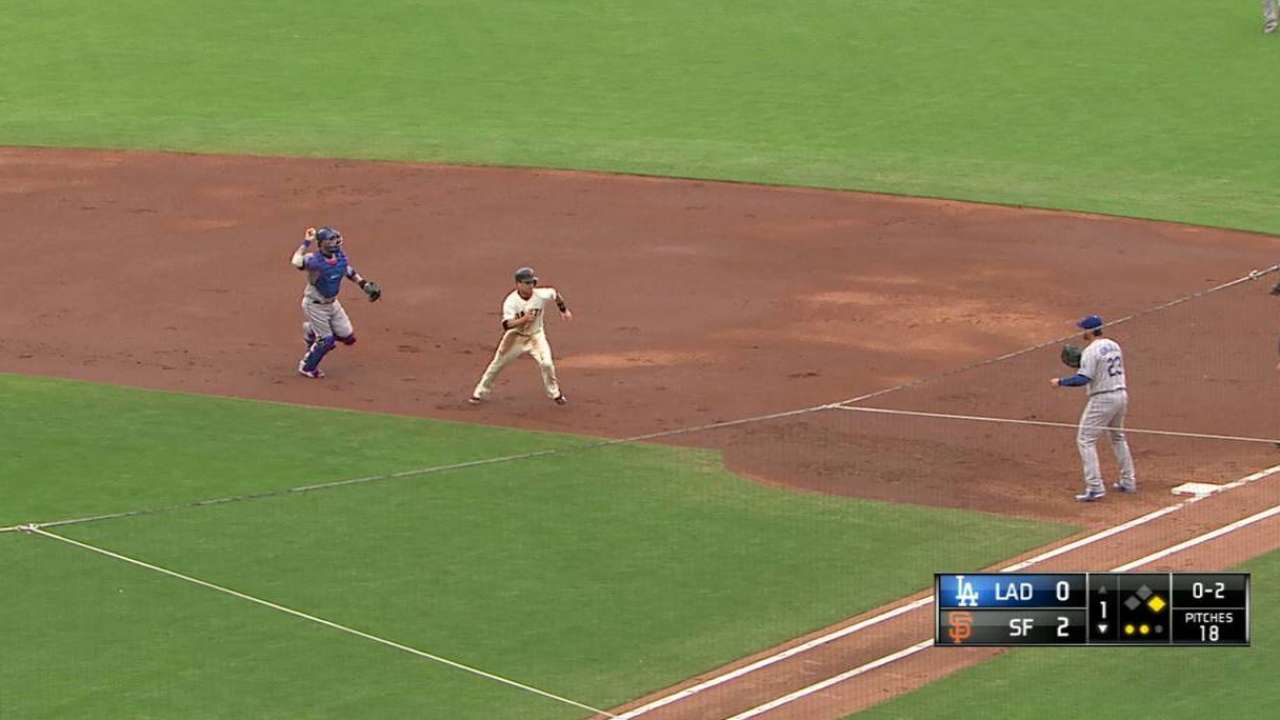 "Oh, I know their catcher. You're not fooling anybody," Lopes said. "You may see something pop up that maybe didn't pop up during the regular season, because we only played them 12 times -- well, whatever, six times. We're not going to trick anybody. They know us inside and out, and we know them pretty good. It's who can make things happen."
Primary backup catcher Carlos Ruiz boasted a near-elite 42 percent caught stealing rate this season, while rookie Austin Barnes has thrown out 29 percent of runners across all levels in his career.
Grandal is much more well-known for his power bat and pitch framing, but keeping the Washington run game in check will have to be another entry into his to-do list.
"Yaz was a big part of our success last year and this year," Dodgers president of baseball operations Andrew Friedman said. "Just the ability behind the plate, the switch-hitting, the power potential, the ability to look over a baseball, the quality at-bat, there's just so many things he can do on a nightly basis to help us win games."
Whenever Turner finds himself on the basepaths, which catcher is behind the plate won't weigh heavily on the rookie's mind. It will instead be who's on the mound.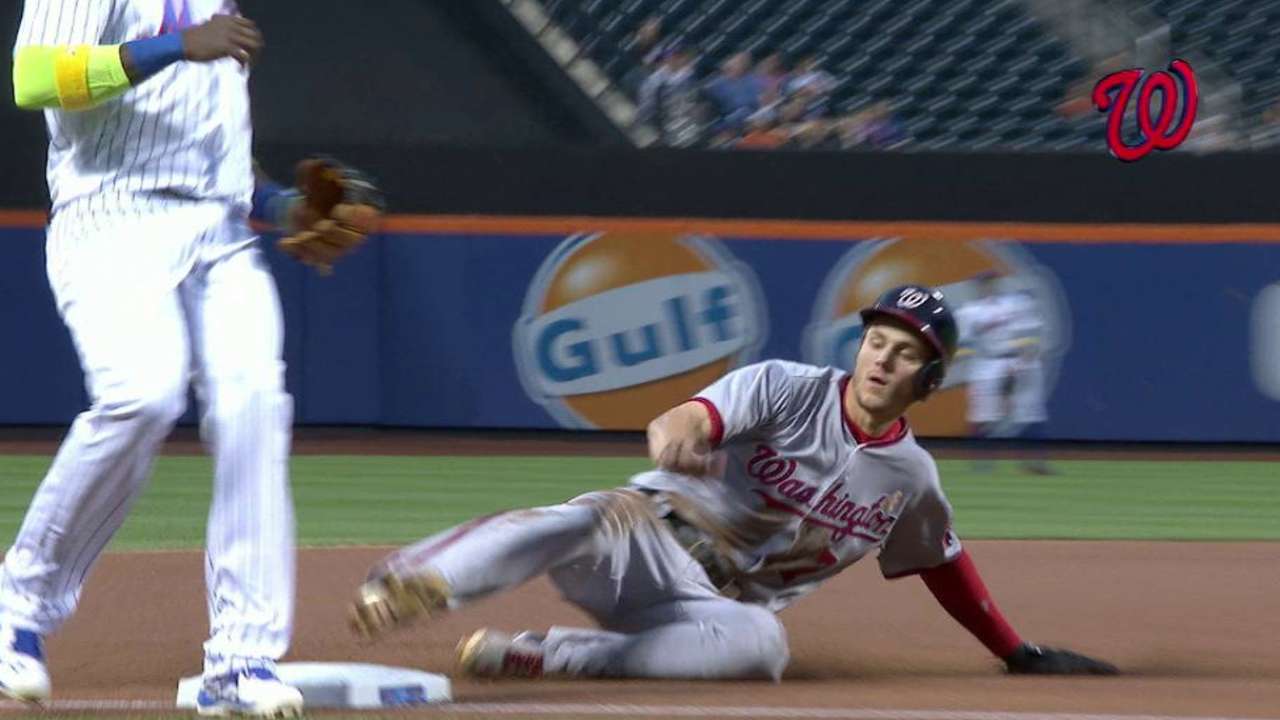 "I don't want to over-think it more than that, because I'll get out there and have cement feet or be worried about something," Turner said. "I never really look at the catcher, just mostly the pitchers and just see if I can pick up anything. If I can, then good. If I can't, then we'll have to see when it comes to game time."
The Dodgers at least have some standouts in that regard. Likely Game 4 starter, 20-year-old Julio Urias, leads the Majors in pickoffs with six despite pitching just 77 innings.
Clayton Kershaw hasn't registered a pickoff this year, but he's still picked off 57 runners in his career, enough to lead the Majors since his debut in 2008. That might just be a matchup worth watching in Game 1 on Friday.
Jack Baer is a reporter for MLB.com based in Los Angeles. This story was not subject to the approval of Major League Baseball or its clubs.