Sox sticking with Kimbrel, who works on delivery
Wright progressing; Pomeranz likely to earn 'pen spot; Buchholz to start Game 3?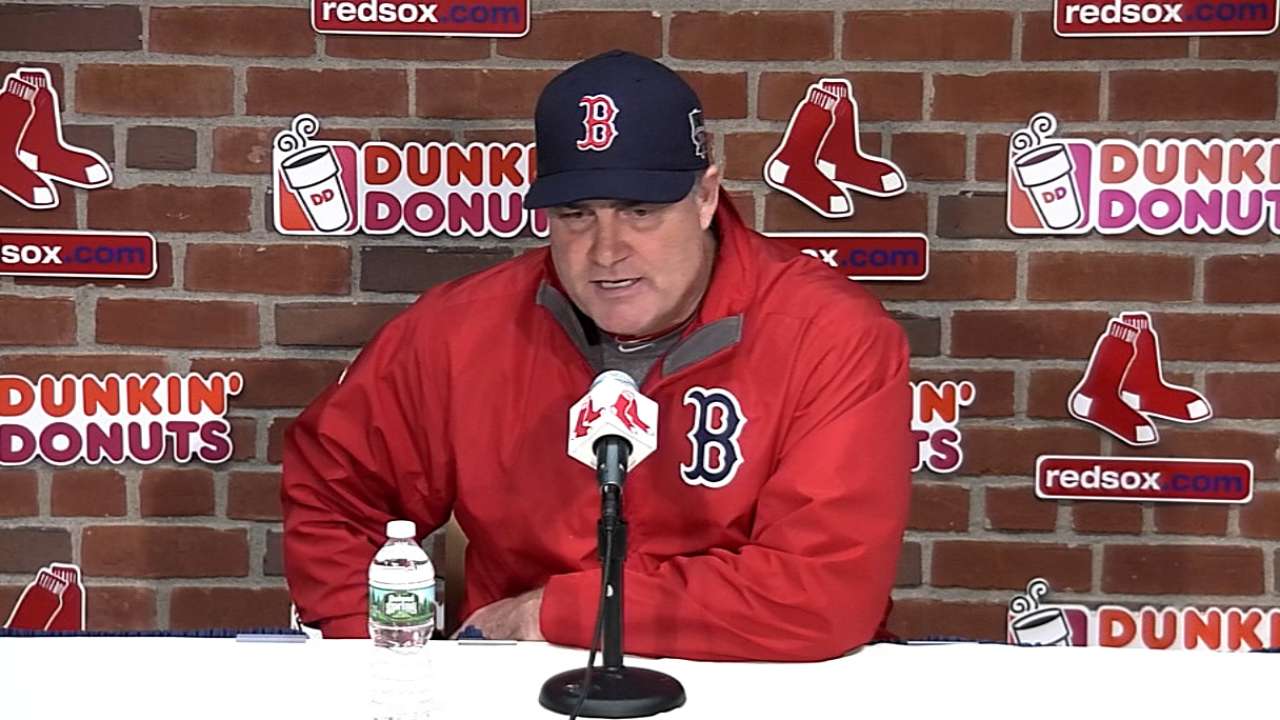 BOSTON -- Even with the struggles Craig Kimbrel endured to end the regular season, Red Sox manager John Farrell was adamant on Tuesday that the veteran will remain the team's closer in the American League Division Series against the Indians, which begins Thursday night in Cleveland (8 p.m. ET, TBS).
"There is no change in our closer," said Farrell. "It's Craig Kimbrel."
• Gear up for postseason with Sox merchandise
Kimbrel took two losses in his final three regular-season outings, allowing five runs while walking six in two innings.
Kimbrel threw a bullpen session on Monday that focused on fixing the inconsistencies in his delivery.
"This was a matter of continuing to reproduce the direction and stay behind the baseball, and that was worked out," said Farrell.
Wright makes progress
With the discomfort in his right shoulder gone, knuckleballer Steven Wright remains optimistic that he can pitch in the postseason if the Red Sox make a run.
Wright tossed 50 pitches in a bullpen session on Monday, and he plans to throw more bullpen sessions on Wednesday and Saturday. If he comes out of those with no lingering side effects, Wright would then face hitters in Fort Myers, Fla., at the club's Spring Training facility.
"I'm at a point now where I don't feel like I am recovering from an injury," Wright said. "Now it's just about getting my arm strength back so I can go out and compete at the same intensity as I was before."
Wright injured his shoulder when he slid late into the bag while pinch-running for David Ortiz in an 8-5 loss to the Dodgers on Aug. 7.
Pomeranz bolsters roster chances
Red Sox left-hander Drew Pomeranz tossed 1 1/3 innings of dominant relief work on Sunday against Toronto, striking out Michael Saunders on a four-seam, 95-mph heater in the eighth -- his first appearance out of the bullpen for the Red Sox. Pomeranz also fanned Kevin Pillar using an effective knuckle-curve.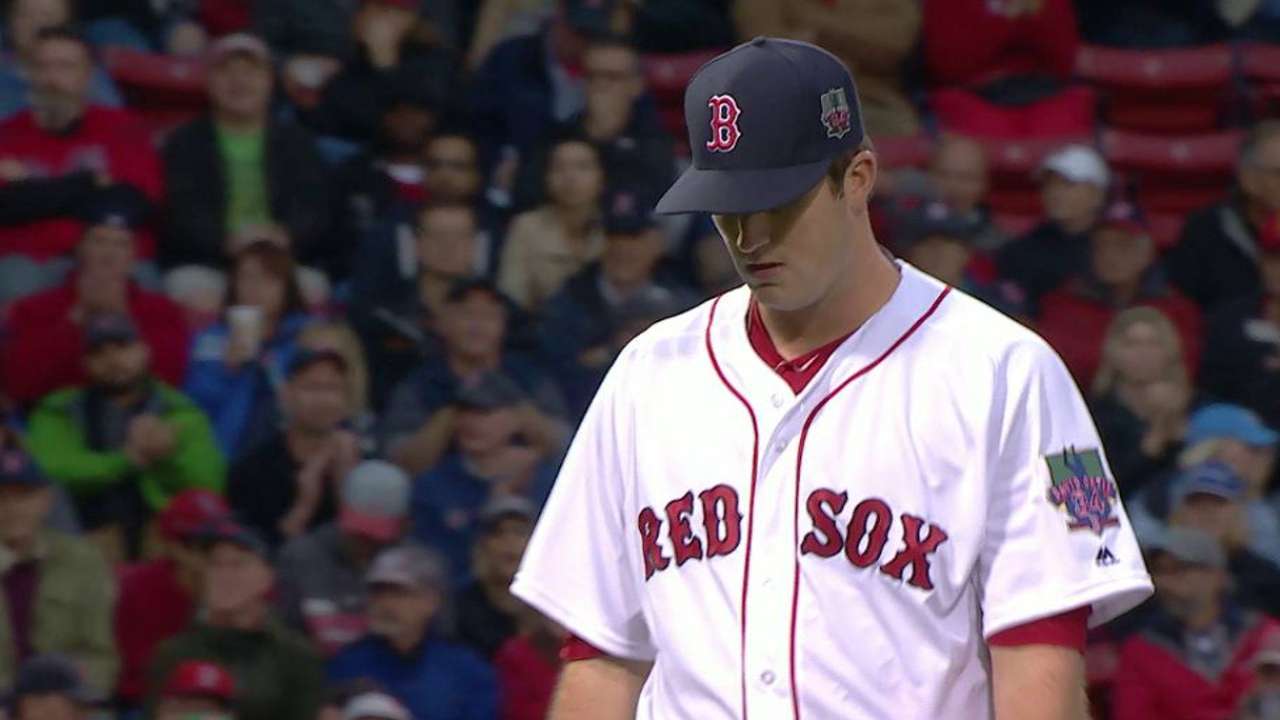 Farrell said Pomeranz's performance out of the bullpen was a direct impact of removing reliever Robby Scott from the roster. Scott was sent to Florida, joining Deven Marrero, Henry Owens and Noe Ramirez. The removal of Scott increases Pomeranz's chances of being included on the 25-man postseason roster, which will be released Thursday morning.
"His ability to go multiple innings, his ability to throw the stuff that he showed [on Sunday], that was very encouraging, the physical stuff that he had in addition to the strike throwing," Farrell said. "So the fact that Drew came out of that outing in a favorable way, the decision was made yesterday on Robby."
Buchholz ready for Game 3
The Red Sox have not officially announced the starter for Game 3 of the ALDS against the Indians, but Clay Buchholz confirmed that he would be starting on Sunday in Boston (4 p.m. ET, TBS).
While the right-hander flipped back and forth between the bullpen and rotation during the regular season, he was a steady presence in the rotation over the final month, going 3-0 with a 3.14 ERA.
Quinn Roberts is a reporter for MLB.com based in Boston. Deesha Thosar is a reporter for MLB.com based in Boston. This story was not subject to the approval of Major League Baseball or its clubs.