Starting lineups for tonight's AL WC Game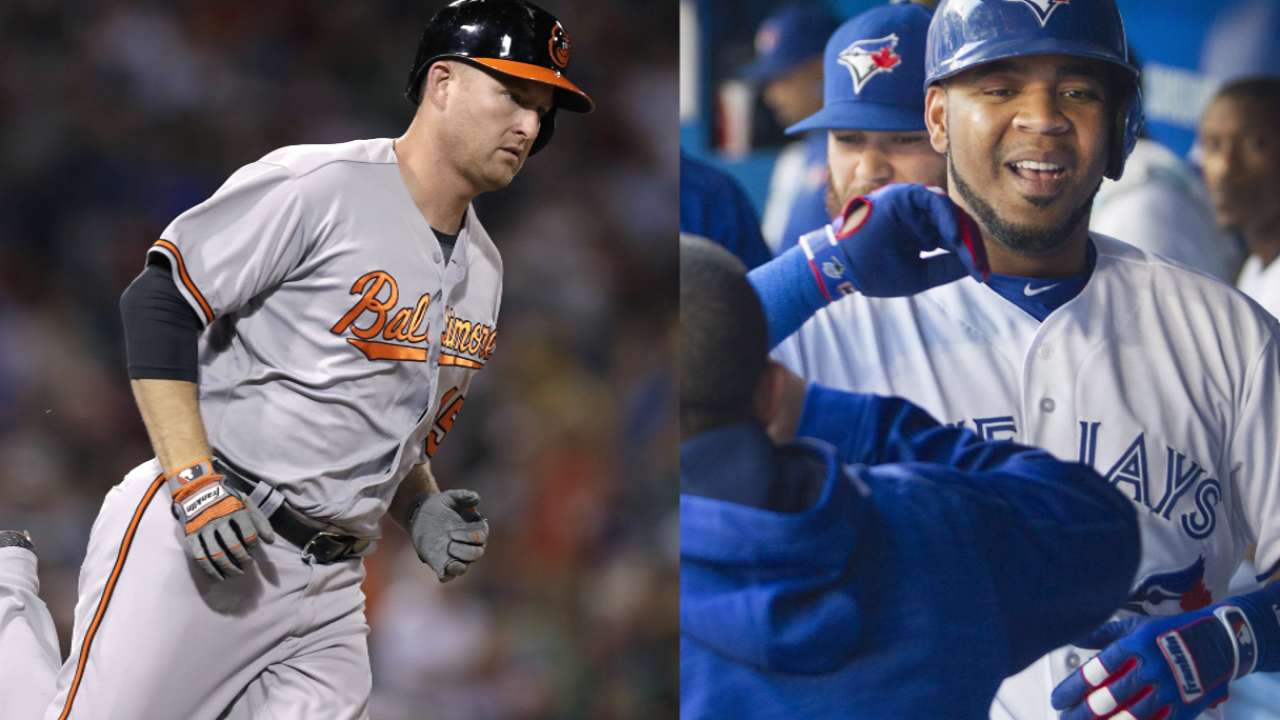 The Orioles and Blue Jays are ready to face off in the American League Wild Card Game tonight at 8 ET at Rogers Centre. The game will be broadcast on TBS in the U.S. and Sportsnet (English) and RDS (French) in Canada.
Right-hander Chris Tillman toes the rubber for the Orioles, coming into the game with a 3.63 ERA in four starts against the Blue Jays this season. Righty Marcus Stroman takes the mound for the Blue Jays after struggling to the tune of 7.04 ERA in four starts against Baltimore this year.
Toronto, which ranked fifth in the AL in runs this season, is looking to pack even more offense into its lineup. Edwin Encarnacion is playing first base and hitting third, while Jose Bautista is batting cleanup and playing right field. Michael Saunders will serve as the designated hitter, while Ezequiel Carrera will bat ninth and play left field.
The Orioles will go with their regular lineup, with center fielder Adam Jones leading off, third baseman Manny Machado hitting third and Major League home run champ Mark Trumbo batting cleanup and serving as the DH. Michael Bourn is hitting eighth and playing right field.
Orioles' lineup
Adam Jones, CF
Hyun Soo Kim, LF
Manny Machado, 3B
Mark Trumbo, DH
Matt Wieters, C
Chris Davis, 1B
Jonathan Schoop, 2B
Michael Bourn, RF
J.J. Hardy, SS
Chris Tillman, P
Blue Jays' lineup
Devon Travis, 2B
Josh Donaldson, 3B
Edwin Encarnacion, 1B
Jose Bautista, RF
Russell Martin, C
Troy Tulowitzki, SS
Michael Saunders, DH
Kevin Pillar, CF
Ezequiel Carrera, LF
Marcus Stroman, P
Cash Kruth is a reporter for MLB.com. Follow him on Twitter at @cashkruth. This story was not subject to the approval of Major League Baseball or its clubs.