MLB.com Columnist
Mike Petriello
Who should Rangers root for in Wild Card Game?
Orioles, Blue Jays offer differing challenges as potential Division Series foes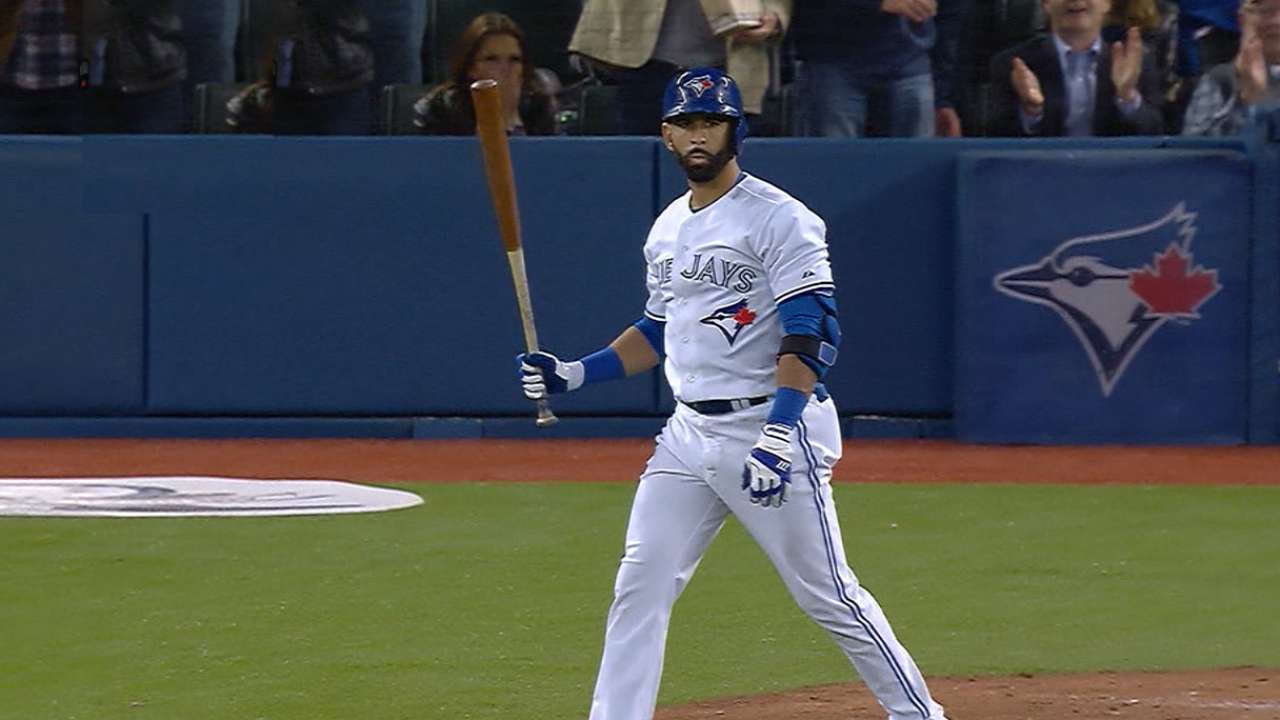 The Rangers claim they don't have a preference as to whether it's Baltimore or Toronto that wins the American League Wild Card game (8 p.m. ET Tuesday, TBS/Sportsnet in English or RDS in French) to secure a trip to Texas on Thursday, and they say that because of course you say that.
"We're going to wait and see who shows up, that's it," Adrian Beltre said to MLB.com's T.R. Sullivan after Sunday's regular-season finale. That's the diplomatic answer, and probably the right one.
Yet the Orioles and Blue Jays are two extremely different teams, each with varying strengths and weaknesses that present different challenges. Baltimore has the game's best collection of power hitters and a fantastic bullpen, but also a relatively weak starting rotation and poor outfield defense. Meanwhile, Toronto has a surprisingly decent rotation and some big names of its own in the lineup, but its bullpen struggled badly down the stretch.
No matter which team survives, the Rangers will be considered the favorite in the AL Division Series scheduled to begin on Thursday. But if they had to hope for one team ... it might be Toronto. Here are three reasons why.
Because it's easier to keep up that one-run magic against a weaker bullpen.
This is not to say that the Blue Jays don't have talent in their bullpen, because they do. Roberto Osuna is better than anyone gives him credit for, and Brett Cecil was stunningly effective late in the season, allowing one earned run and one walk over his last 17 outings. But with Joaquin Benoit injured and both Joe Biagini and Jason Grilli struggling, this is not a bullpen that can compare with the likes of the Orioles' Zach Britton, Darren O'Day, Brad Brach, Mychal Givens, Donnie Hart and so on.
Whether or not you believe that the Rangers' historic one-run record -- 36-11 (.766), the best in modern history -- was based on luck or skill or both, it's indisputable that it'll be easier to keep it up against literally any bullpen other than the one that's the best still alive. The Blue Jays bullpen is fine, maybe even good. It's just not Baltimore's.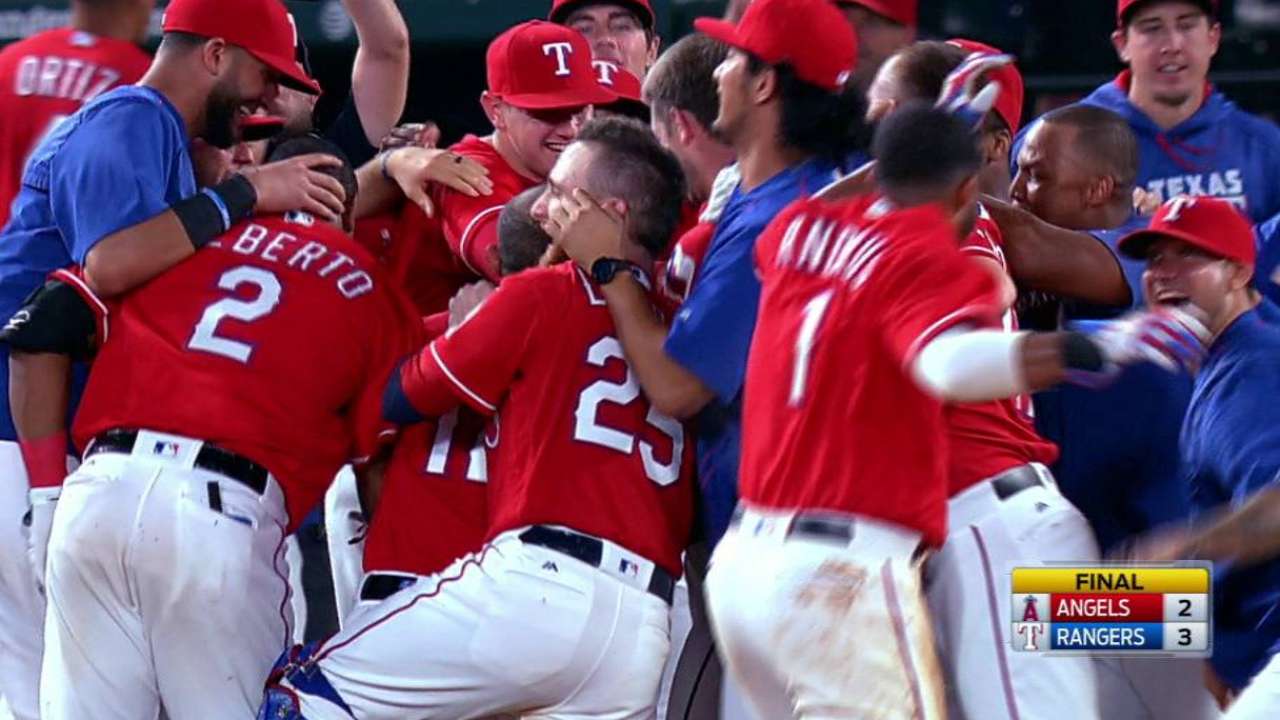 Because the Orioles destroy fastballs.
If you look only at players still on the active roster (as compared to the full-season roster of players, since players who were let go or traded away no longer matter), you will see that the Rangers threw fastballs nearly 58 percent of the time, the third highest percentage among the playoff teams. There's nothing necessarily wrong with that -- except that the Orioles feast on fastballs.
Baltimore hit 102 homers off four-seam fastballs; consider that the Braves hit 122 home runs on all pitches the entire season. Or, if you prefer something like FanGraphs' Pitch Values, the Orioles have had the fourth-best production against fastballs dating back to 2008.
That's not to say that Toronto doesn't have power, too. It's just that it's slightly worrisome when Yu Darvish has been throwing his fastball more, and Matt Bush throws his nearly two-thirds of the time, and Keone Kela throws his more than half the time, too. While Cole Hamels' four-seam rate is down, his home-run-per-fly-ball rate was the highest of his career.
There are ways to get the Orioles out. Sometimes they'll help you do it, thanks to their contact issues. But it might not be with fastballs.
Because the Rangers have no platoon split.
While the Orioles pitching staff leans heavily to the right, the Blue Jays can come at you with a variety of lefties (Francisco Liriano, J.A. Happ, and Cecil among them). That could be an issue for a team with a big platoon split, such as the Dodgers, who have baseball's weakest offense against lefties. For Toronto, it could be an advantage against many opponents.
But that doesn't apply so much to the Rangers. Here's Texas' performance against righties this year: .319 on-base, .434 slugging. Against lefties: .328 on-base, .432 slugging. It's all but identical, and it makes the Rangers somewhat less vulnerable against teams that can mix and match. It doesn't necessarily make them more dangerous against Toronto than against Baltimore, but it might help to neutralize Toronto slightly more, since Baltimore has gotten by with a righty-heavy staff for much of the season, and lefty Wade Miley is unlikely to start in October.
Mike Petriello is an analyst for MLB.com and the host of the Statcast podcast. He has previously written for ESPN Insider and FanGraphs. This story was not subject to the approval of Major League Baseball or its clubs.