After missing '15 run, Travis ready for WC game
Left-hander Cecil also excited for healthy postseason
TORONTO -- Postseason moments often bring out a new level of competition among Major Leaguers, and Devon Travis is embracing that new challenge before his first taste of playoff baseball.
The Blue Jays' second baseman didn't have the opportunity to enjoy Toronto's ride to the American League Championship Series in 2015. He made two separate trips to the disabled list and was shut down in late July with a left shoulder injury, before undergoing offseason surgery.
This season, however, has been different for the 25-year-old. After working through a rigorous rehab procedure, Travis made his return to the lineup in May and has arguably been Toronto's most consistent hitter. Travis finished his season hitting an even .300 -- the only Blue Jay to reach that mark -- with 11 home runs and 50 RBIs.
The Florida State product said all of that was in preparation for what's to come starting on Tuesday, when Toronto squares off with Baltimore in the American League Wild Card game.
"It's unbelievable when you think about it," Travis said of his journey back into the Blue Jays' lineup. "It's really something where being back with these guys was huge and now to have a chance to do this with them is really exciting."
Like all Major Leaguers, the grind of the dog days took a toll on Travis. He missed a pair of games in late September after aggravating his shoulder in a bench-clearing fracas with the Yankees.
After returning, Travis spent a brief amount of time at the bottom of the order before returning to his customary leadoff spot in Boston and helping Toronto clinch home field advantage in the Wild Card game with a solo home run off former teammate David Price on Sunday.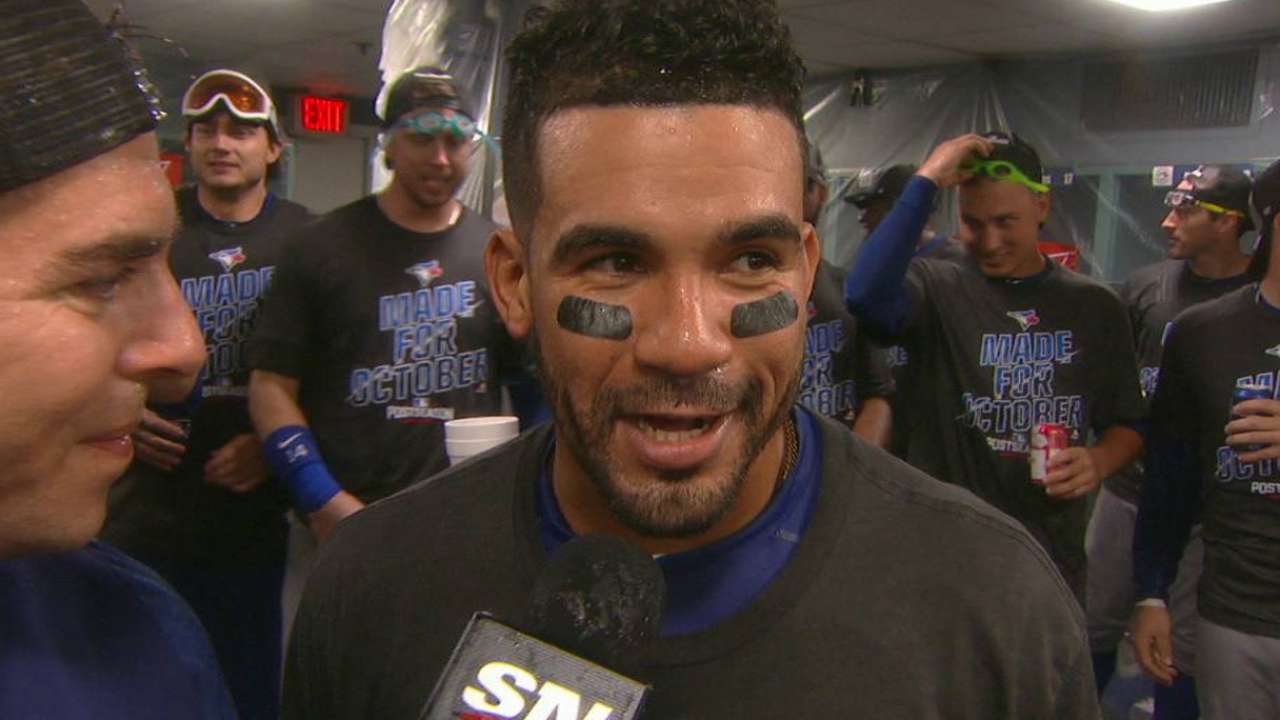 "This whole month has just been like a playoff drive for our team," said Travis, who has hit .319 since the start of September. "This may be my first experience, but I've enjoyed the high intensity.
"I feel like every game has really mattered and if that's what every game in the playoffs feels like, I'm really looking forward to it."
Cecil ready for another shot
Count Blue Jays reliever Brett Cecil among those who feels like he has unfinished business in the playoffs. Cecil, who entered the 2015 postseason with a streak of 31 2/3 innings without allowing an earned run, tore his left calf in Game 2 of last year's ALCS against the Rangers.
The injury derailed a season which Cecil himself called his most "locked-in" as a reliever. The 30-year-old struggled early this year after battling a triceps strain suffered in mid-May. Cecil has found his groove recently, though, posting a 1.04 ERA since in 13 games the start of September and limiting opponents to a .446 OPS in that span.
"I got to experience just a little bit of it, and I feel like that alone will help me going forward," Cecil said. "It was tough to sit back and watch when you know the team could have used you. I'm hoping this year to see it all the way through to the end.
"Right now I feel good. I feel like I'm throwing the ball the best I have this season and with consistency. Hopefully that carries over."
Cecil's role could be crucial in Tuesday's Wild Card game. Along with fellow southpaws Francisco Liriano and Aaron Loup, Cecil may be tasked with coming away with a big out against Orioles first baseman Chris Davis, who is 3-for-23 with 11 strikeouts against Cecil.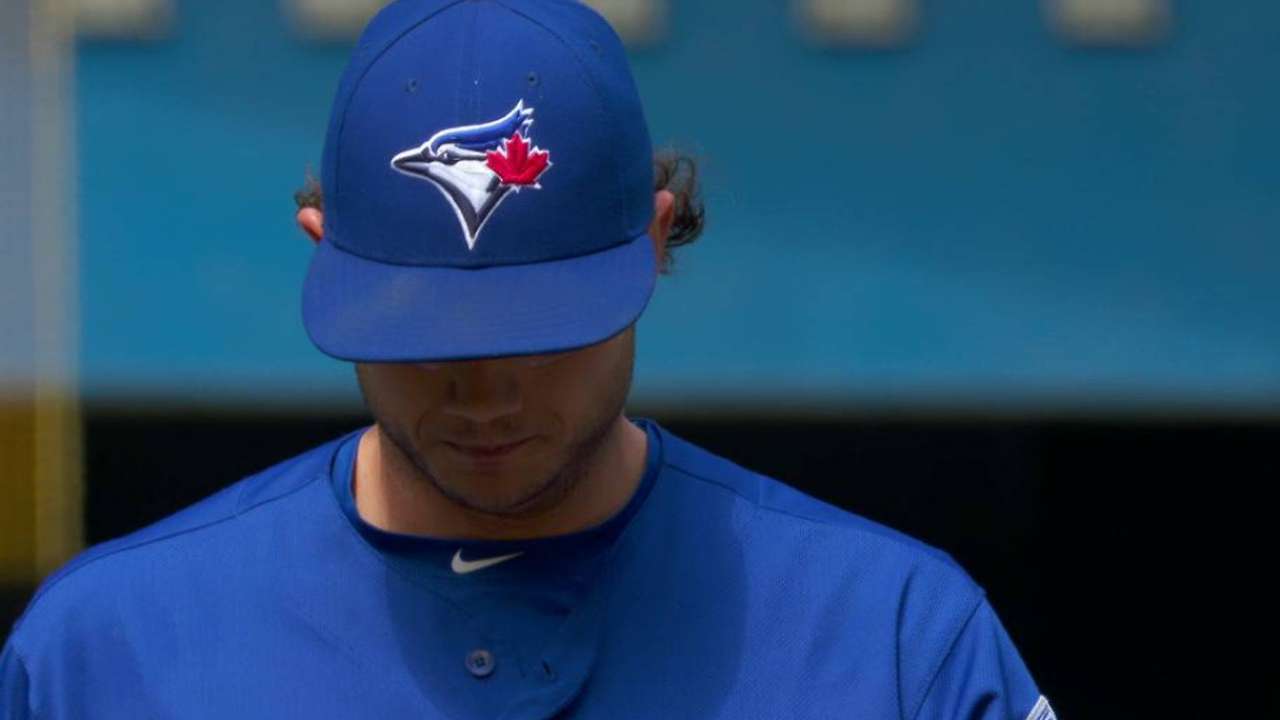 "Basically treat it as any other game or at-bat," Cecil said. "It's never easy facing guys like Chris Davis or David Ortiz, but hopefully it doesn't get to a situation where I'm needed to get him out with men on base.
"I hope I get a clean inning with [Davis] leading off where I can -- not cruise through the inning -- but not have men on base. If it comes to having that situation, then obviously I'm ready. I've done it many times with the big lefties, so it won't be anything new. It comes down to execution and locking in for that at-bat."
Alykhan Ravjiani is a reporter for MLB.com based in Toronto. This story was not subject to the approval of Major League Baseball or its clubs.