Improved Buchholz, E-Rod could be X-factors
After overcoming early-season struggles, hurlers in position to help Boston at crucial point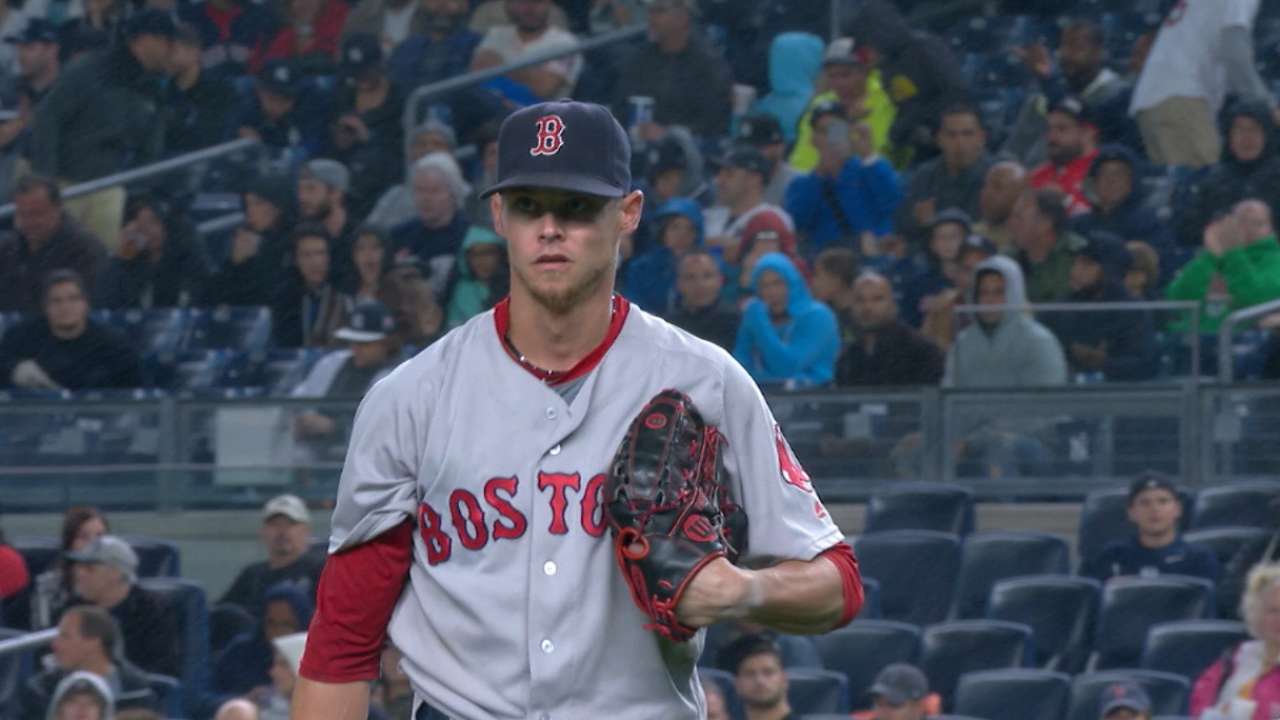 BOSTON -- By late July, Clay Buchholz was just trying to get his ERA below 6.00. A month before that, Eduardo Rodriguez was probably envious of Buchholz. His ERA stood at 8.59 on June 27, causing a return to Triple-A.
The season seemed lost for both of them. For a while, it was. And then suddenly, it wasn't.
Buchholz, one of Boston's longest-tenured players, and E-Rod, a youngster in the rotation, excelled at the same time every bit as much as they struggled together in the first half.
In the upcoming American League Division Series against the Indians, which starts Thursday (TBS, 8 p.m. ET), both are expected to take the ball, assuming there isn't a sweep in either direction.
When the series returns to Fenway on Sunday, it could very well be Buchholz in Game 3 and Rodriguez in Game 4.
With the Indians' rotation hurting due to injuries to Carlos Carrasco and Danny Salazar, the recently strong performances of Buchholz and Rodriguez could be separators for the Red Sox.
Call Buchholz and E-Rod the X-factor(s) for Boston in this ALDS. If they do their jobs, the Red Sox could very well find themselves still playing by the AL Championship Series.
"You know, whether it was six, eight weeks ago or maybe even a little bit longer, there was the prevailing question of what's going to be the biggest contributor to our team and how we might perform as a group," Red Sox manager John Farrell said. "Clearly, it was going to come down to how well we pitch."
With Rick Porcello, David Price and Steven Wright forming a strong three at that point of the season, the specific question was whether the Red Sox could get some production from the lower spots in the rotation.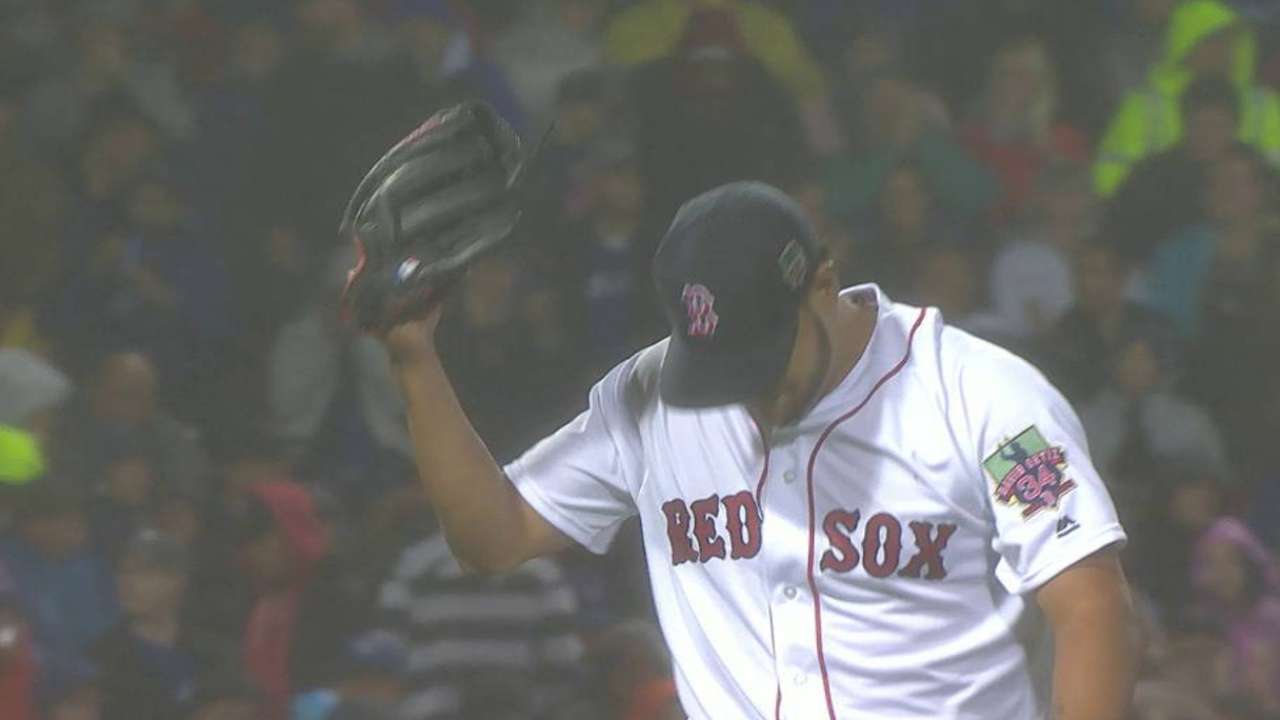 Rodriguez got healthy from a right knee injury that plagued him, and he stopped tipping pitches. In his 14 starts after the All-Star break, Rodriguez notched a 3.24 ERA and held opponents to a .210 batting average.
"Eddie is a really good baseball player and pitcher, and he has a lot of ability," Buchholz said. "The adjustments that he's made, it shows in the way that he's pitched. Hitters don't know what's coming. It's sort of hard to hit at 95 [mph] and a really good changeup. For him, he's still young, he's got a long career ahead of him."
As for Buchholz, he got out of his own head and made key mechanical adjustments, including pitching exclusively out of the stretch. In his final seven starts, the righty was 4-0 with a 2.63 ERA.
"There's been a lot of ups and downs this year for me individually, but you've got to learn from the times that you're not doing your job," Buchholz said. "Sometimes, taking a step back helps. Moving to the bullpen wasn't what exactly what I had mapped out in my head for me to do this year, but overall, I think it helped me out to take a deep breath and work on stuff.
"I think not knowing when I was going to pitch helped a little bit, too, because I didn't have to overanalyze or overthink anything and was able to talk to [bullpen coach] Dana [Levangie] in the bullpen, and just listen to a couple other guys talk that I didn't normally talk to during the games, and it allowed me to take some pressure off and take a deep breath, and that helped me out a lot."
Buchholz and Rodriguez both look in position to help at the most crucial point of the season. Who would've thought?
"That's how crazy life is," Rodriguez said. "Early on, I wasn't even thinking I'd be here at this time of season. But I went to the Minors and worked hard to get back. I'm happy for Clay, and I know he's happy for me, too. He was in a tough position and I was too, and look at where we are now. It's been crazy."
Ian Browne has covered the Red Sox for MLB.com since 2002. Follow him on Twitter @IanMBrowne and Facebook. This story was not subject to the approval of Major League Baseball or its clubs.