Before he was postseason-bound: Brandon Crawford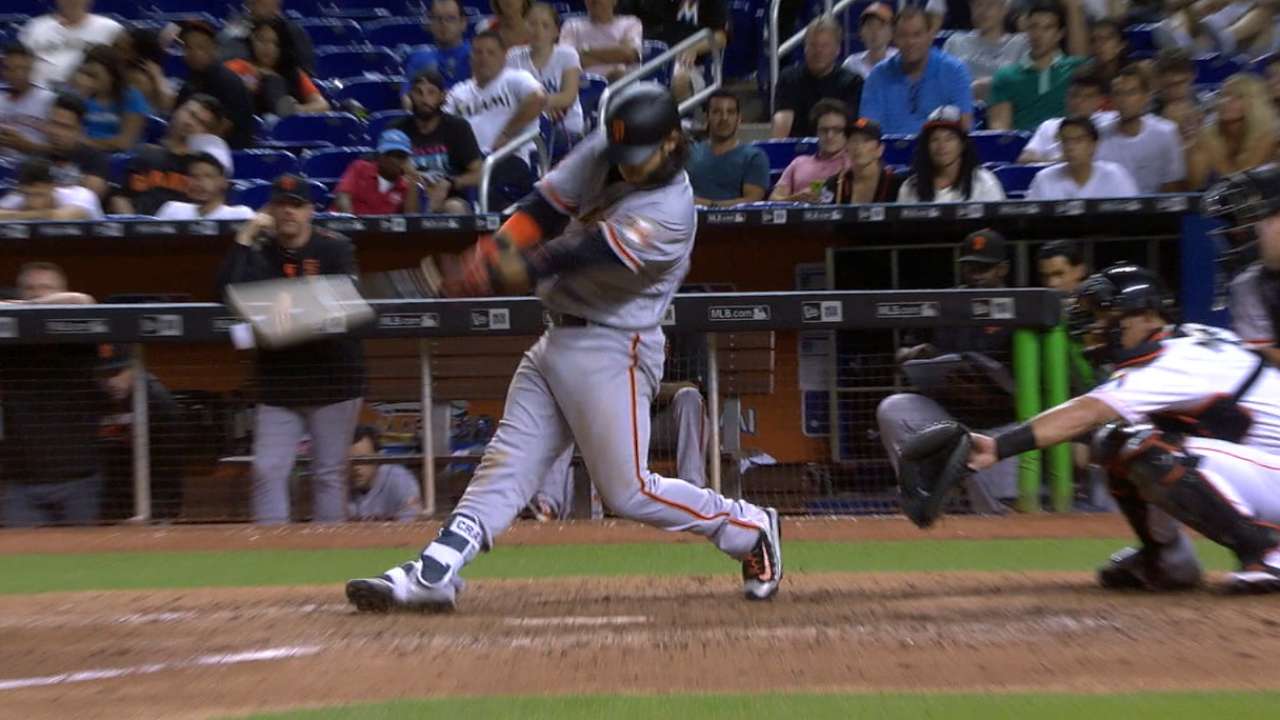 The Giants are headed to the postseason for the fourth time in seven years after winning a National League Wild Card. As this will be the first time that many fans across the Majors will be focusing on their roster, here's our attempt to learn the origins of shortstop Brandon Crawford.
Brandon Crawford, SS
Born: Mountain View, Calif.
DOB: 1/21/87
HS: Foothill (Pleasanton, Calif.) High School
College: UCLA
Minors: Giants (Rookie), Salem-Keizer (Class A), San Jose (Class A Advanced), Connecticut (Double-A), Richmond (Double-A), Fresno (Triple-A)
Path to San Francisco: Crawford was drafted by the Giants in the fourth round in 2008.
Trophy case: Two-time World Series champion, All-Star in 2015, Gold Glove Award winner (2015), Silver Slugger Award winner (2015).
Famous feat(s): Crawford became the first shortstop in Major League history to hit a grand slam in the playoffs when he did it in the 2014 National League Wild Card Game against the Pirates at PNC Park.
You might not know: Crawford hit 21 home runs last year as the first shortstop to lead the Giants in home runs since 1905.
Six degrees of Willie Aikens: At UCLA, Crawford faced future teammate Tim Lincecum when he tossed a dominant two-hit, complete-game shutout for the University of Washington on March 31, 2006. Crawford was responsible for three of Lincecum's 18 strikeouts.
"He was not very fun," Crawford said. "He was throwing 98 that night."
Lifelong Giant: Crawford grew up a Giants fan, and his father had season tickets on the third-base side of Candlestick Park. His family even purchased a brick outside AT&T Park near the Willie Mays statue.
Family ties: Crawford's sister, Amy, who played softball at UCLA, is engaged to Pirates pitcher Gerrit Cole. Crawford is 2-for-12 with three strikeouts lifetime against his soon-to-be brother-in-law.
Chad Thornburg is a reporter for MLB.com. This story was not subject to the approval of Major League Baseball or its clubs.