Wild Card a familiar road for veteran Giants
San Francisco confident in Bumgarner heading to New York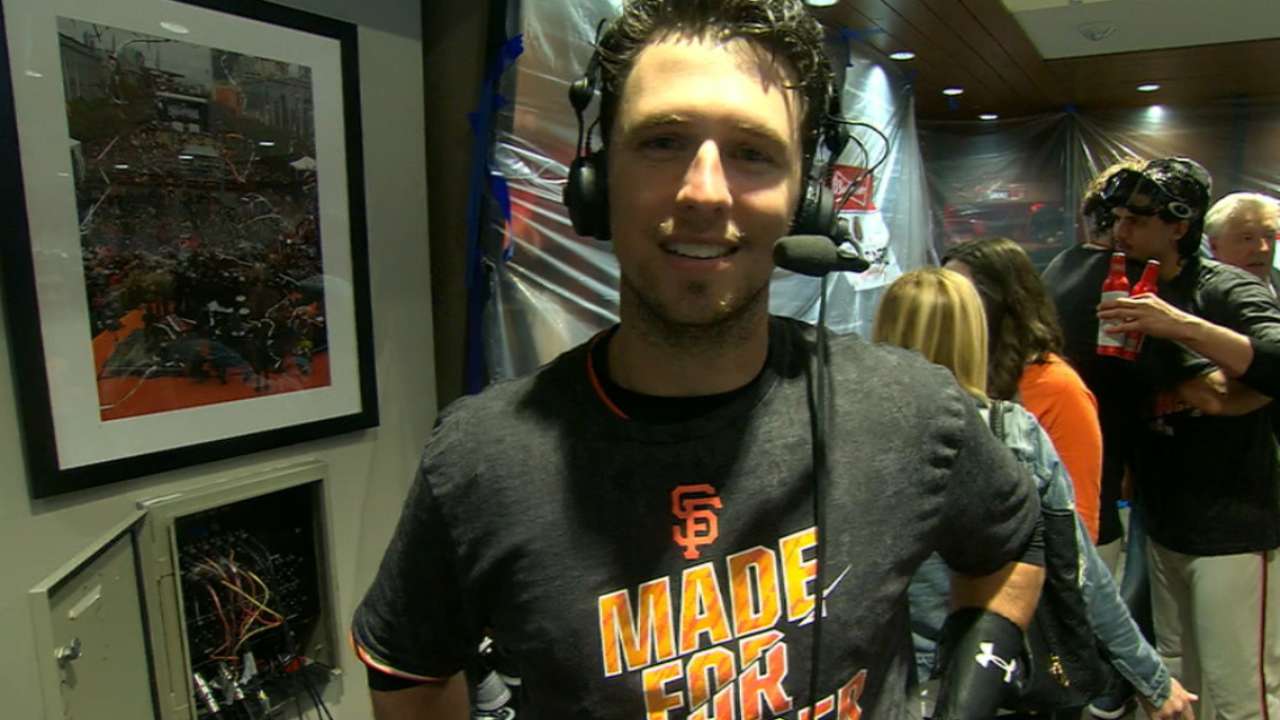 SAN FRANCISCO -- Giants players showed up to AT&T Park on Sunday morning packed and prepared for a road trip. They just didn't know what the trip would entail.
After a decisive 7-1 victory over the Dodgers to clinch the second National League Wild Card spot, their travels plans became clear: San Francisco will head to New York to face stout right-hander Noah Syndergaard and the Mets on Wednesday night in the Wild Card Game at 5 p.m. PT on ESPN.
The Giants will hand the ball to 2014 World Series MVP Madison Bumgarner.
"It's exciting," said Giants first baseman Brandon Belt. "I don't think it bothers anybody that we go on the road and win these games. We know with Bumgarner on the mound, we're going to have a good shot."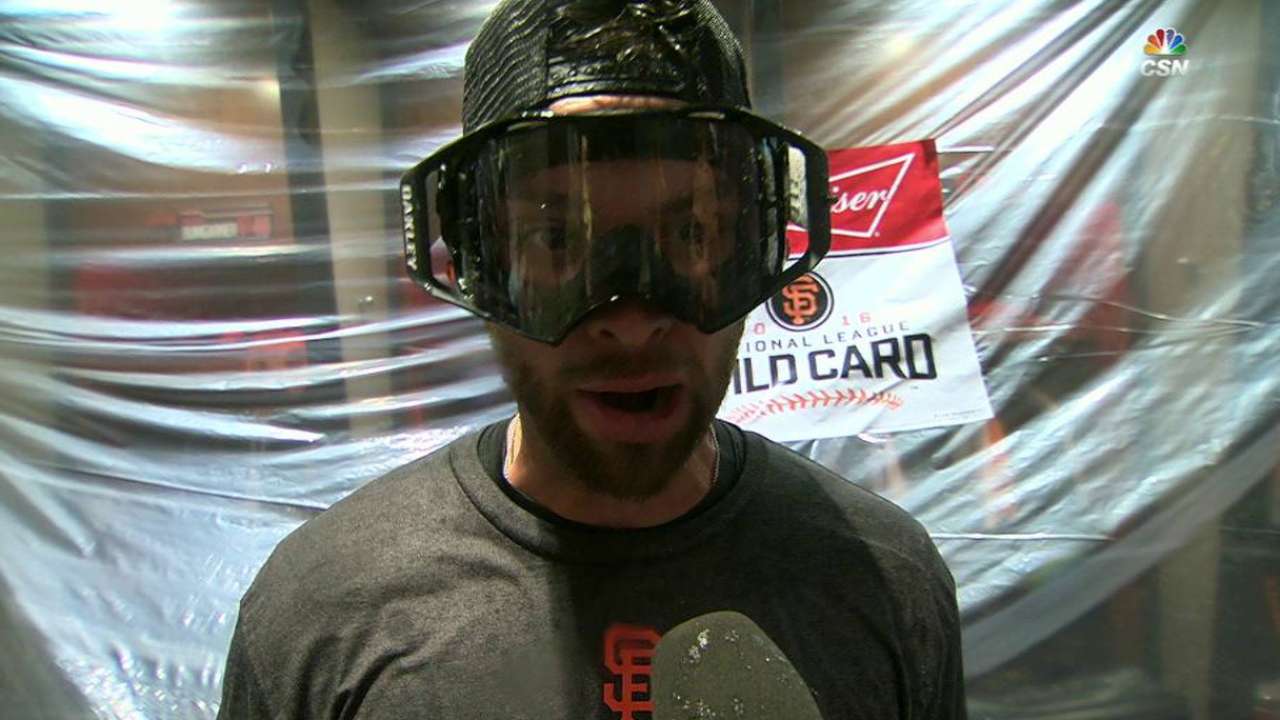 Bumgarner enters the postseason after posting a career-low 2.74 ERA in 34 starts in 2016. And given the left-hander's experience on this stage, his teammates certainly feel confident about their chances. Bumgarner pitched a shutout in the 2014 National League Wild Card Game against the Pirates, paving the way for a postseason in which he went 4-1 with a 1.03 ERA.
"We all know what Madison has done in a game like that. He's the guy that led us through the last one," said Giants manager Bruce Bochy. Bumgarner is 2-0 with a 3.27 ERA in two starts against the Mets this year.
But it's clear to Bochy that the team heading into the 2016 postseason is much different than the one that entered it two years ago.
"It's different in how we got here and how we had to win to get here," said Bochy. "Considering the struggles that we had in the second half, it's really special to be here."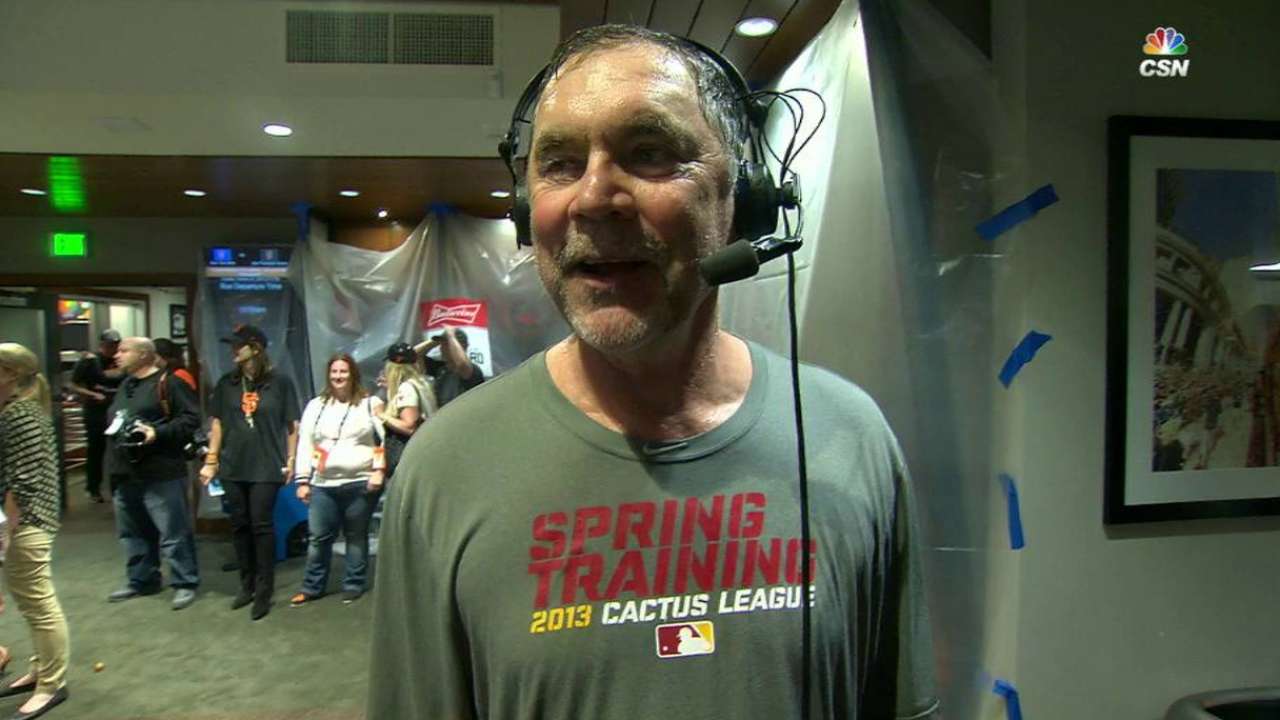 The Giants entered the All-Star break with the best record in the Majors, only to go 30-42 during the final stretch of the season.
They finally overcame those struggles and enter the 2016 postseason riding their first four-game winning streak since July 10. And it's clear to Bochy why they're finding success again. The club is combining formidable pitching with timely hitting, averaging 6.33 runs per game while only allowing 1.83 runs during its final homestand.
"This is when we play our best, when we have this sense of urgency with our back against the wall," said outfielder Angel Pagan. "We're ready. We got good momentum heading into the playoffs. I got a good feeling, man."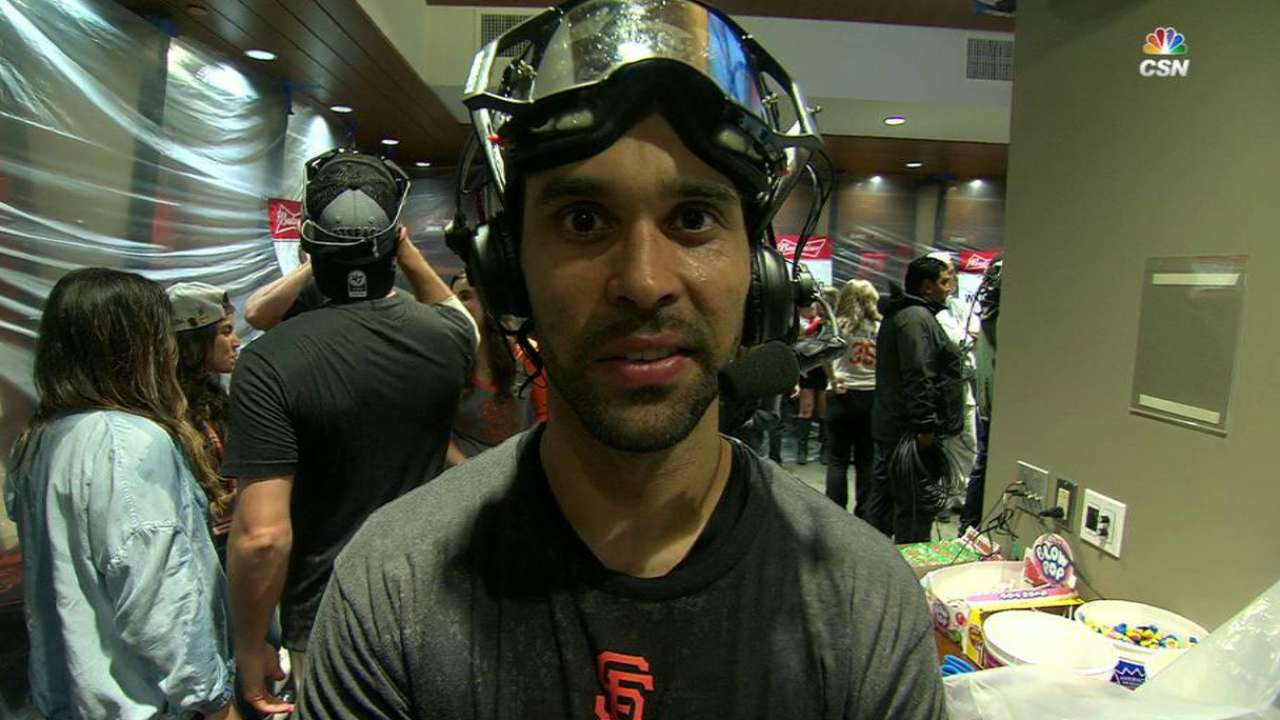 The Mets likely feel equally as confident. They finished the year 27-13 and enter the postseason having hit a franchise-record 218 home runs in the regular season. They will also have one of the top young arms in Syndergaard on the mound.
"They have a good feeling about their pitcher. We do, too, so it's going to be a great battle," said Pagan.
Said Bumgarner: "It comes down to this one game. All the work we've put in, it comes down to that. Just got to go out there and find a way to get it done. I feel as good as I did in 2014. That's why we put in all the work and get in the kind of shape we're in."
Justin Wise is a reporter for MLB.com based in the Bay Area. This story was not subject to the approval of Major League Baseball or its clubs.