Williams views bullpen as priority in offseason
General manager says Reds could also target veteran free-agent starter
CINCINNATI -- Even though it was a rare occasion in which Raisel Iglesias didn't get the job done, it was a final, fitting way to end the 2016 season for the Reds' bullpen. The relief corps was on the hook for Sunday's 7-4 loss to the Cubs in Game No. 162.
Not surprisingly, shoring up the bullpen is an area that Reds general manager Dick Williams views as a top priority going into the offseason.
"We won't be playing in the high end of the free-agent market," Williams said during a media session during Sunday's game. "We do anticipate having some money to invest this year. Hopefully, it'll depend on where the best values are for the team. I could see spending some money on the bullpen."
The bullpen led the Majors in homers and walks allowed, but the relief corps isn't the lone area in need of an upgrade. Williams and the front office will also target bench help and possibly a veteran starting pitcher. Four spots appeared locked up with Anthony DeSclafani, Homer Bailey, Brandon Finnegan and Dan Straily, with several young pitchers contenders for the remaining spot.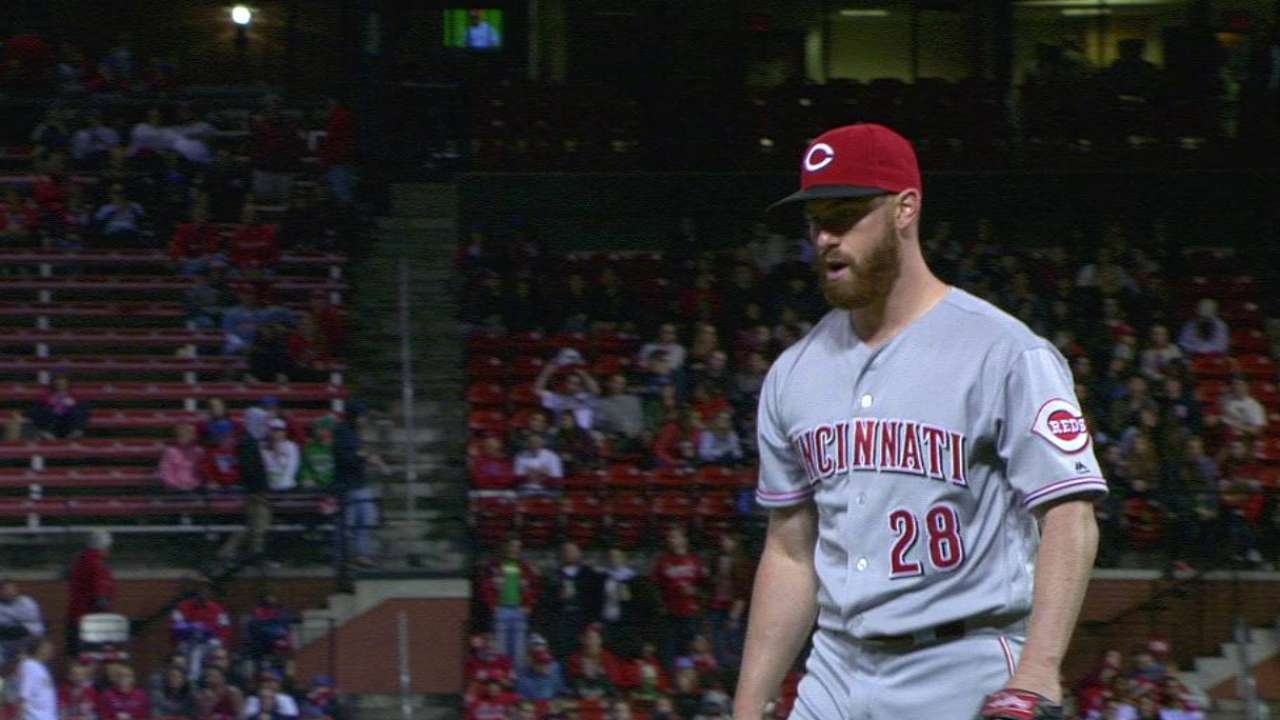 "It might be nice to add someone from the outside as well," Williams said. "We'll be monitoring the market. I don't see us going for a high-end starting pitcher."
Among other issues the club will contend with this winter:
• Discussing what to do with second baseman Brandon Phillips, who is entering the final year of his contract and set to make $13 million. Phillips has full no-trade protection and turned down deals last winter.
"We'll talk to him again about where we are in our lifecycle and what he wants to do, since he still has the ability to control his destiny, somewhat," Williams said. "That's an area of depth right now, middle infield, and that's a good thing."
• Figuring out whether to keep or trade shortstop Zack Cozart, who is a year away from free agency.
• Searching the market for veteran catching depth behind Devin Mesoraco and Tucker Barnhart, in case Mesoraco doesn't bounce back from hip surgery.
• Determining if Iglesias and Michael Lorenzen will return to the bullpen, which benefited greatly from their additions in June.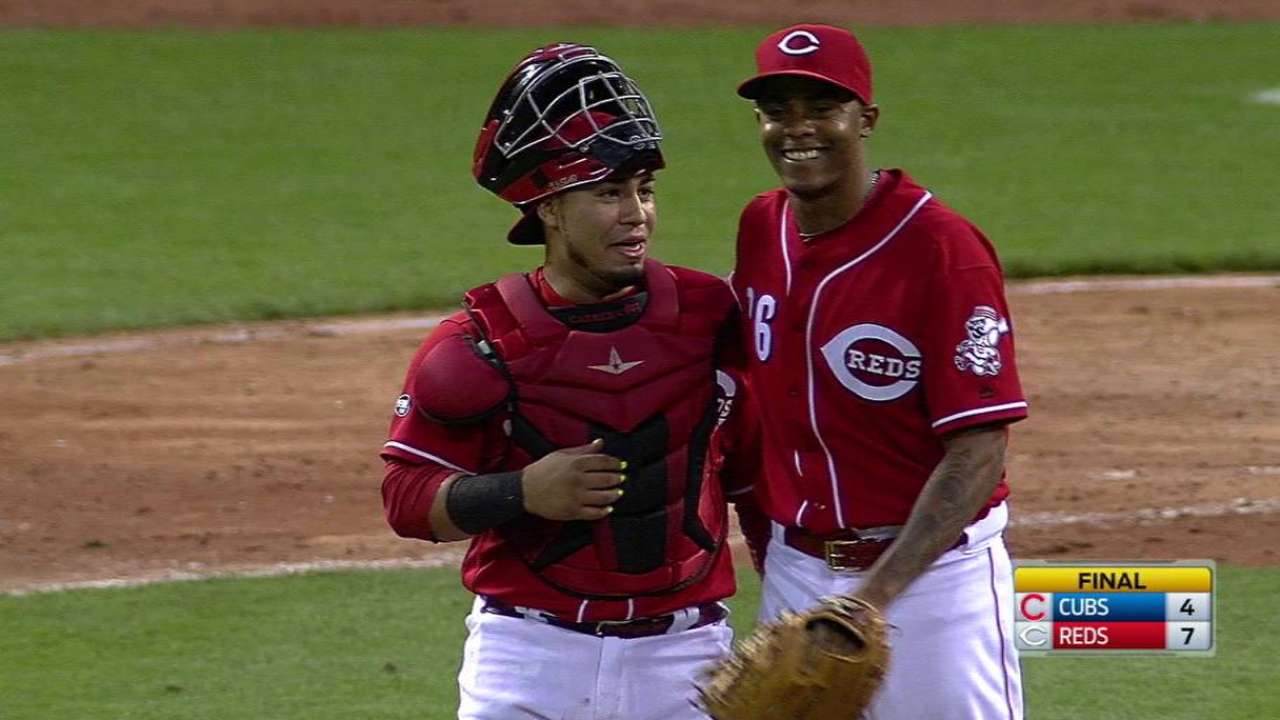 Despite a 36-37 second half, the Reds finished 2016 with a 68-94 record and at the bottom of the National League Central standings. They will again have the No. 2 pick in the Draft in 2017. The club had braced fans for a challenging season last winter, knowing the rebuild was in full swing.
What is the status of the rebuild at this point?
"I'd like to think we left the most difficult part behind us," Williams said. "The first half of this year when we were really at our most thin in terms of depth. I'd like to think we're on the upswing, and it certainly felt like it in the second half. I hope that we'll continue that momentum in the beginning of next year. We never put a specific timeline on it, because it's tough to predict. You saw a lot of those young guys take really nice steps forward this year, and there were other examples of guys that stubbed their toe."
Williams will transition to the top of the baseball operations department, with president Walt Jocketty stepping aside to an advisory role. He would like to see an improved won-loss record next season.
"I think we've got the ability to do it, a lot will be dependent on health," Williams said. "We should be able to keep building on what we did this year. … A lot of the trades we did for value, we've completed most of that work. It built the foundation. We had a big year in the Draft. We had a big year in terms of international signings. We hit a lot of the things that 12 months ago we said we were going to try to use this year to do, and so I hope this year to continue the positive trend. I think that's where we're headed."
Mark Sheldon has covered the Reds for MLB.com since 2006, and previously covered the Twins from 2001-05. Follow him on Twitter @m_sheldon and Facebook and listen to his podcast. This story was not subject to the approval of Major League Baseball or its clubs.