Mottola impresses Cash in first month on job
Rays' new hitting coach gets to know club in September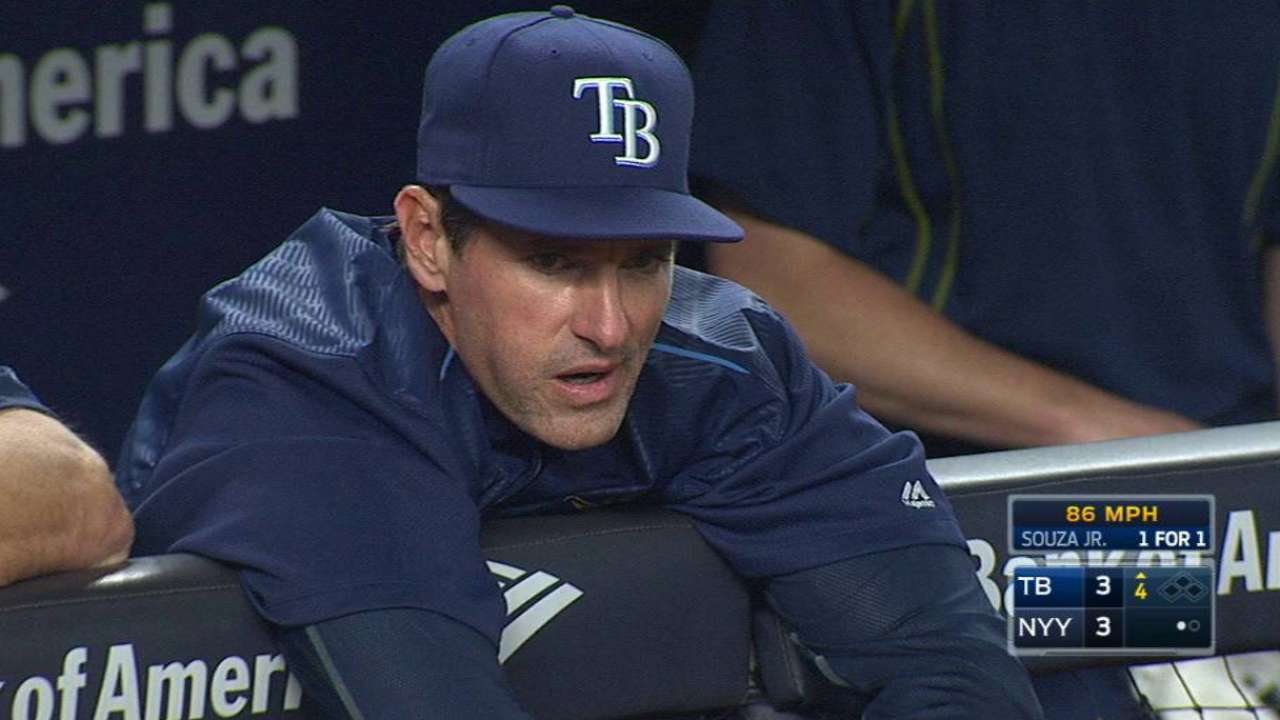 ARLINGTON -- Kevin Cash is happy with the work that new hitting coach Chad Mottola has done since taking over for Derek Shelton, who held the role for seven seasons.
"I think we've all been very pleased," Cash said. "It's more important where the players are. ... But from my perspective, it's been very good interaction. We talked about the value of the last three weeks, having him here and building those relationships. He's done that.
"I've gone in the cage a couple of times, and you see how the guys are interacting and joking around, the different messages that he's trying to get across and how well they're being received."
When Shelton was let go in early September, some wondered why the Rays made the move so late in the season. Cash explained that it basically allowed Motolla to get a head start on 2017 by getting familiar with the group he will work with next season.
"That was our thought," Cash said. "I don't know if everybody agreed with that or not. But that was definitely my thought. I think the biggest thing is ... you don't always get the true sense of the player in Spring Training.
"There's a light switch that comes on on Opening Day and you get a different mindset, a different personality, and to be able to experience that in September has been important."
Bill Chastain has covered the Rays for MLB.com since 2005. This story was not subject to the approval of Major League Baseball or its clubs.