Greinke reflects on disappointing season
D-backs ace still feels club has the talent to win next year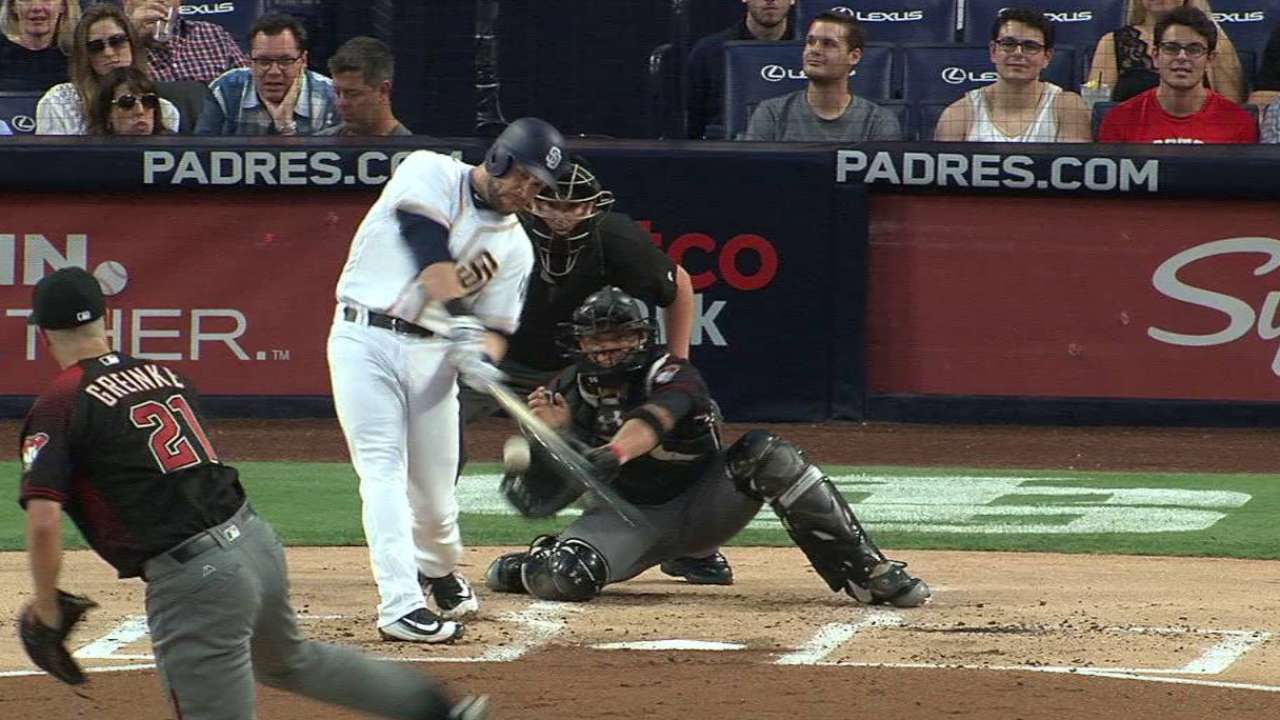 PHOENIX -- Right-hander Zack Greinke said if the D-backs were in the playoffs the stiff shoulder that caused him to miss his final two starts of the season would not prevent him from pitching.
That the D-backs fell out of playoff contention so early this season is a surprise to Greinke, who spurned the Dodgers and Giants -- two teams on track to make the playoffs -- to sign a six-year, $206.5 million free-agent deal with Arizona last December.
"As a whole, it didn't go as planned, for the team and myself for the most part," Greinke said. "Just a couple of injuries earlier and not getting off on a good foot. I thought we were going to do a lot better than we did. High expectations and not a lot went right. The effort was there. It's a really hard-working team, a really focused team, really just not a lot of things went right. It was bad all the way around for the most part."
Greinke finished the season 13-7 with a 4.37 ERA in 26 starts, a far cry from last season when he was 19-3 with a 1.66 ERA in 32 starts for the Dodgers.
Greinke started slowly before getting on a roll in mid-May when he won seven consecutive starts.
Not long after that, though, he was felled by an oblique strain that caused him to miss all of July. When he returned he was not the same, as he compiled a 6.02 ERA in nine starts.
"At the beginning, I felt like I had semi-bad luck in the first month, maybe the first month and a half," Greinke said. "I started pitching better and was starting to pitch really good and then I hurt my oblique, which was bad timing. And then once I came back from the oblique I wasn't quite as sharp as I needed to be."
Grienke tweaked his mechanics prior to his last few starts and may make adjustments to his offseason program as well, but said he wasn't certain what those might be.
The pitching staff as a whole has been a problem for the D-backs, and it's been speculated that they will need to make some changes to it before next year if they hope to improve.
Greinke, though, did not seem to agree with that assessment.
"I personally like all our pitchers," Greinke said. "Yeah, if you can add Max Scherzer that's great, but it's not easy to do that. Everyone just has to do what they can do, and then I think our results are going to be a lot better. I still think our team is very talented, especially when, say, 90 percent of us are healthy or a lot of us are healthy, I think our team is as good as just about any team in baseball. This year it just did not work that way."
Steve Gilbert has covered the D-backs for MLB.com since 2001. Follow him on Twitter @SteveGilbertMLB. This story was not subject to the approval of Major League Baseball or its clubs.