Walker works around walks, keeps A's at bay
Mariners starter is 4-1 with a 2.93 ERA in his last 5 starts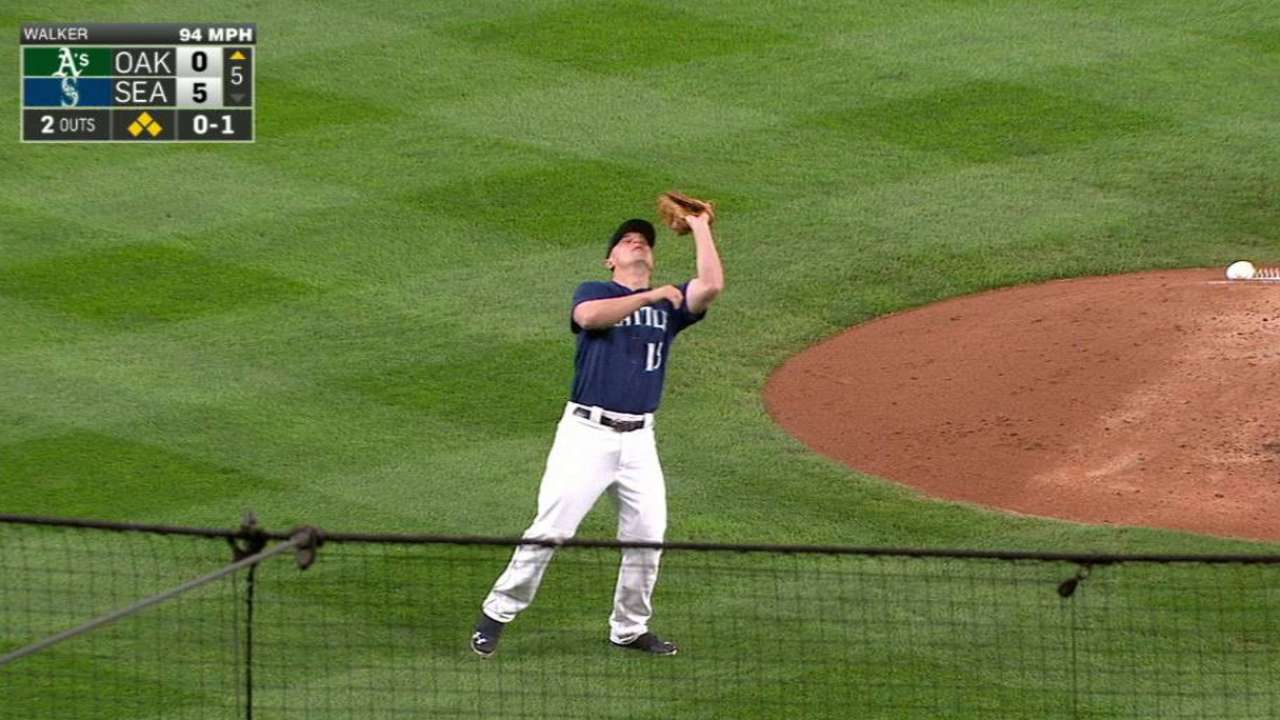 SEATTLE -- Taijuan Walker was able to do something Friday night that he struggled with in the middle of the season: he kept his team in the game when he didn't have his best stuff.
"It was just one of those weird starts where [during] one hitter everything was locked in, the next hitter it was all over the place," Walker said. "But [I] just kept fighting."
The right-hander's outing looked good on paper at first glance. He allowed one run on just two hits over six innings to earn the win in the Mariners' 5-1 victory over the A's Friday. He also walked a season-high five batters, and those long at-bats took a toll on his pitch count. He threw 113 pitches.
"That's why I'm kind of frustrated," Walker said of the free passes. "Some of those walks are 0-2 walks too, and I got ahead of the guys and just couldn't put them away. They did a good job fouling pitches off, some good pitches, and I felt like they did a good job working the counts."
He limited the damage from the walks by creating double-play opportunities for his defense. The one run the A's scored off him was a solo homer by Ryon Healy in the sixth inning.
"It was not easy," manager Scott Servais said. "His tempo was a little slower tonight and he had a lot of long at-bats, a lot of foul balls. But give him credit, he hung in there. I was really glad to get the extra inning out of him with all the work that our bullpen has had lately."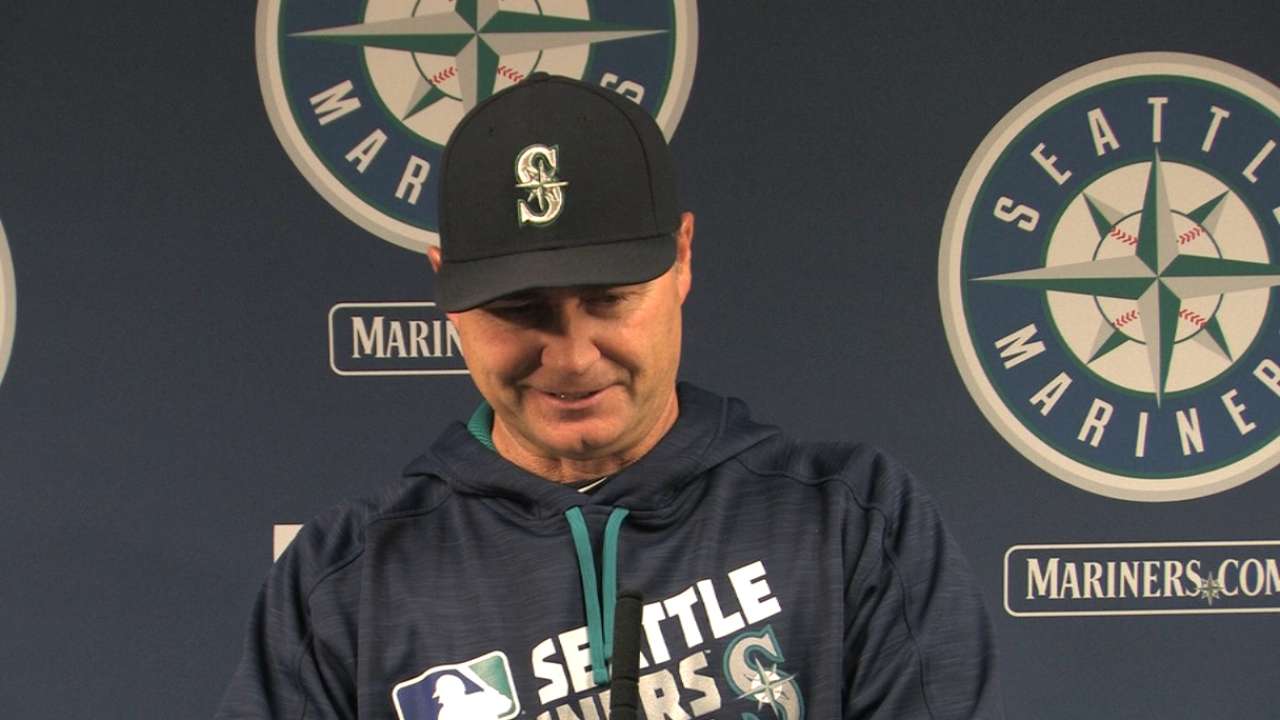 Catcher Mike Zunino saw the change in his pitcher's approach, too, and he went out to talk with him about it.
"I told him he had to get to his turn and come to me," Zunino said. "You've got to let it rip, you can't aim it. And he did a good job of that. I thought he did a great job of locating his offspeed stuff, his fastball command was a little off, but he did enough to get through six and really help us out."
Since a six-run, 2/3-inning start on Sept. 3, Walker has been working on a set of mechanical adjustments that include using his legs more. He's been largely successful in implementing the changes and has gone has gone 4-1 with a 2.93 ERA in his last five starts.
Friday wasn't the best of those showings -- he fired a complete-game shutout on Sept. 13 -- but by holding the A's to just one run, Walker gave his offense every opportunity to grab a win to keep the Mariners in the thick of the American League Wild Card race.
"He's grown through all this process so much mentally," Zunino said. "He's not giving in."
Maddie Lee is a reporter for MLB.com based in Seattle. This story was not subject to the approval of Major League Baseball or its clubs.